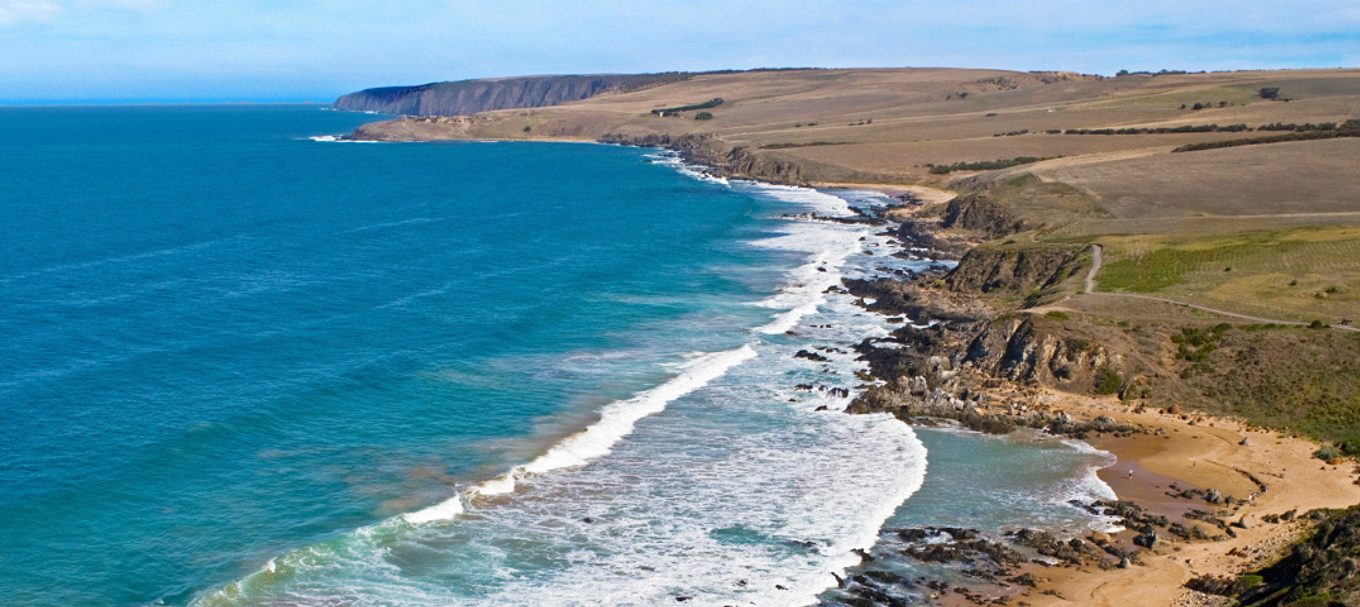 How to spend a day in Encounter Marine Park
Want to make the most of your visit to this diverse marine park? We've got you covered with this day-trip itinerary
Located just south of Adelaide, Encounter Marine Park stretches from the southern metropolitan beach of Christies Beach to the northern coast of Kangaroo Island and the mouth of the mighty River Murray.
This park is not just a destination in the warmer months, there are plenty of activities to enjoy all year round including swimming, snorkelling, diving, kayaking, surfing, whale-watching, beachcombing and fishing.
To help you plan your visit to Encounter Ranger Nikki Zanardo has put together this itinerary for a great day out:
Morning
Start your day exploring Adelaide's southern metropolitan beaches at either Port Noarlunga, Southport or Aldinga Beach.
Walk – or swim if it's not too cold – to the end of Port Noarlunga Jetty and immerse yourself in Port Noarlunga Reef Sanctuary Zone. Or if paddling is more your thing, grab a kayak or stand-up paddleboard and explore the adjacent Onkaparinga River Wetland Sanctuary Zone, which is also part of Encounter Marine Park.
This area is an important fish breeding nursery for Encounter Marine Park and is a great spot to see birdlife.
Top Tip: Explore the rockpools of Aldinga Reef, and use our beachcombing guide to identify what you find. Remember this area is protected, so you can look and touch, but do not take.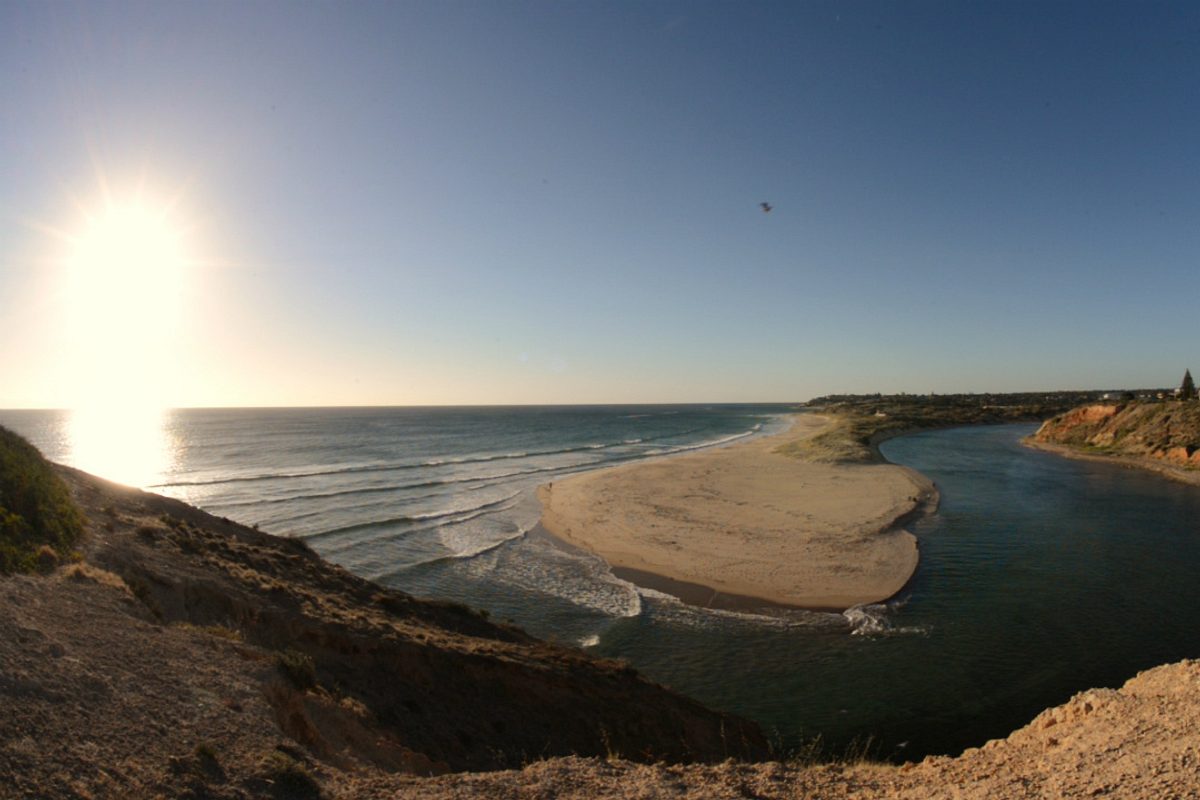 Lunch
Continue your journey south following the scenic route through the townships of Myponga, Yankalilla and Normanville.
Enjoy lunch at Second Valley beach, a 50-minute drive from Aldinga and one of South Australia's most instagrammed locations.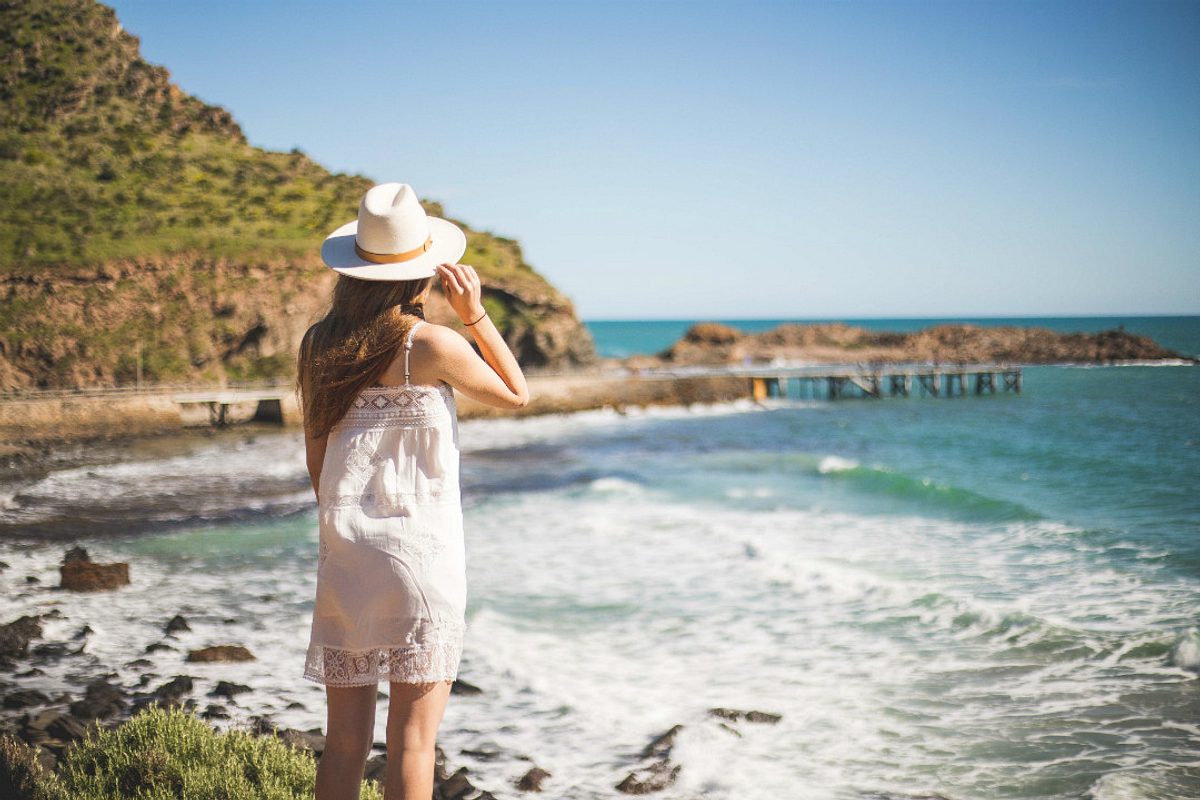 Afternoon
After lunch, make your way east towards Encounter Bay. To get there, continue south on Main South Road and take a left turn on to Range Road at the small township of Delemere towards Victor Harbor.
You might like to take a scenic detour via Waitpinga Road and stop to admire the views of Parsons Beach and Waitpinga Beach in Newland Head Conservation Park.
These are renowned surfing beaches that are only recommended for very experienced surfers (and definitely not recommended for swimmers) as they can be extremely hazardous with strong rips and currents. If that doesn't sound like you, it is best to just admire them from the shore.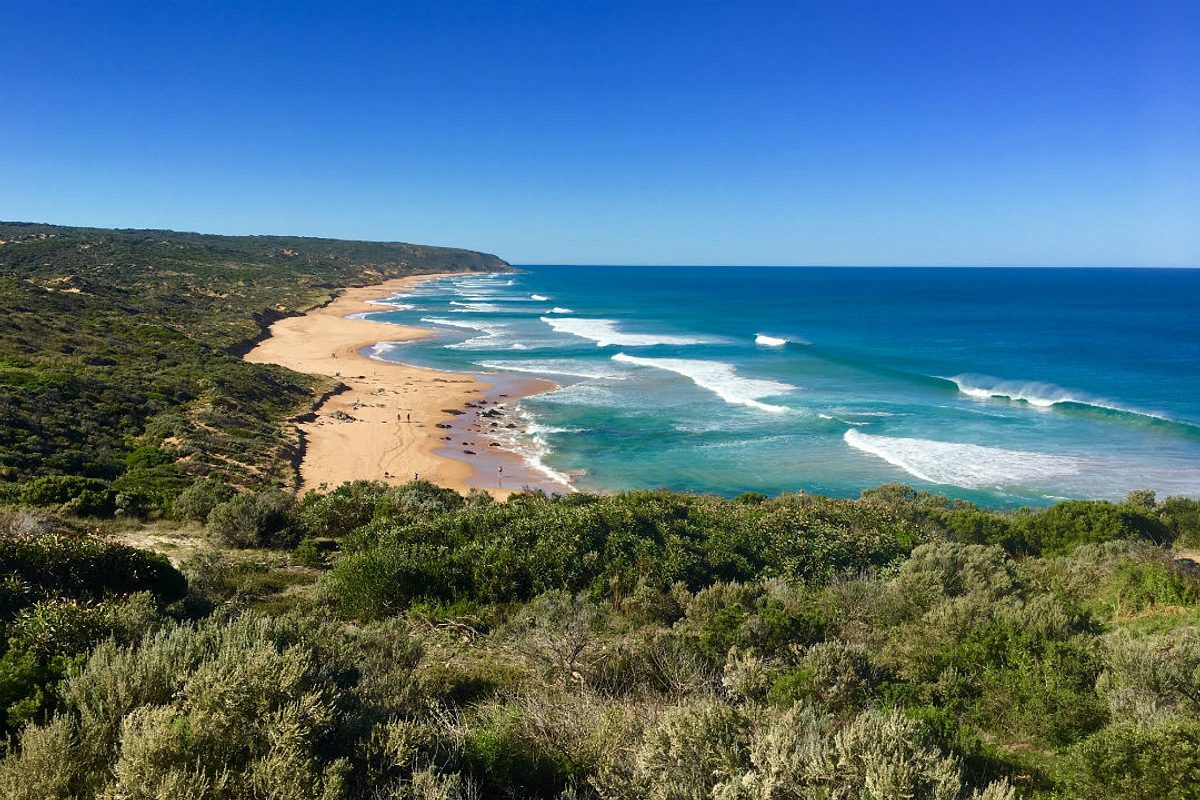 As you approach Victor Harbor, you'll be greeted with stunning picturesque views as you descend down the hill into the township.

If you're visiting between May and September, you might be lucky to spot southern right whales in Encounter Bay.
Spotting whales is much easier when you know where to look, so check out the whale sighting log. And most importantly, don't forget your binoculars!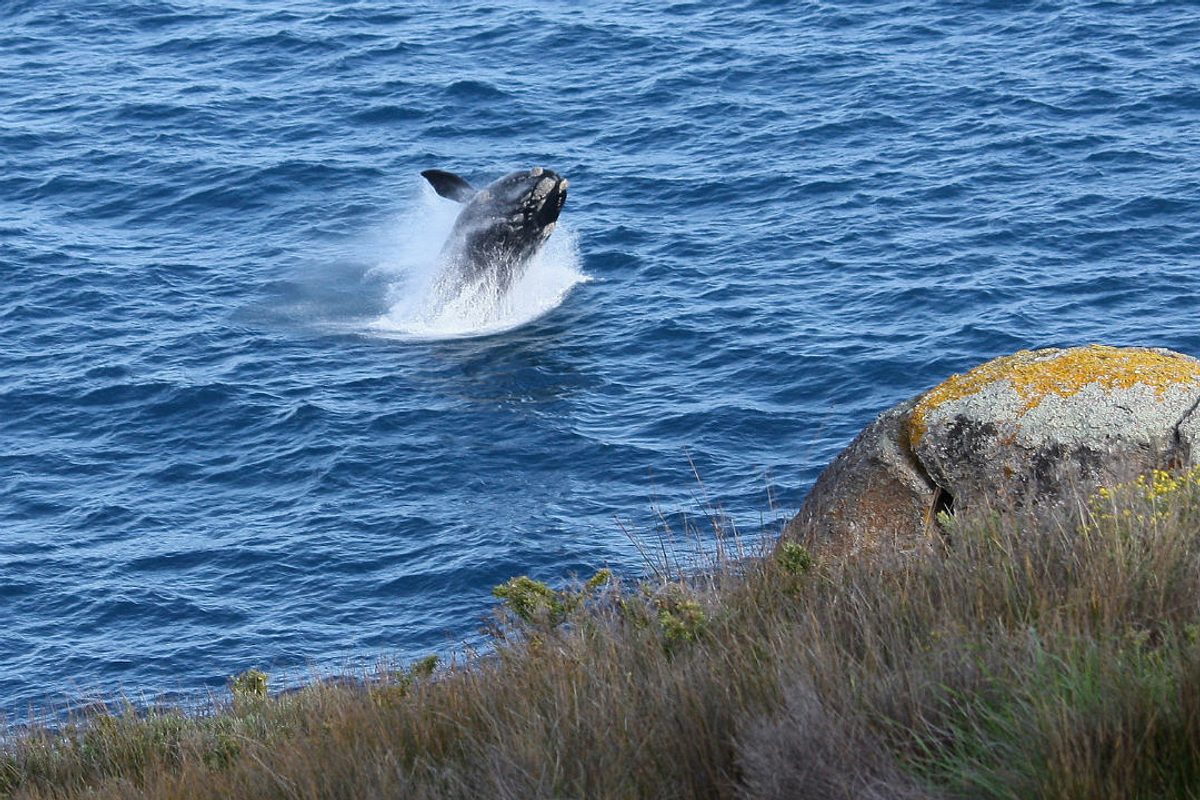 If the whales aren't around, there are some great walks to explore in the Victor Harbor and Port Elliot area that have spectacular views over Encounter Marine Park. Hike up to the Bluff (Rosetta Head) for amazing 360° views, cross over the Victor Harbor to Granite Island causeway and immerse yourself into a world of art along the Granite Island sculpture trail or take a short drive to the nearby township of Port Elliot and explore the Harbourmasters Walking Trail.
Evening
Just off the coast of Victor Harbor, and within the boundaries of Encounter Marine Park, is Granite Island Recreation Park.

Park of the Month
Throughout July, Encounter Marine Park and Upper Spencer Gulf are being celebrated as the National Parks and Wildlife Service South Australia's Park of the Month. There are lots of events and activities to get involved in – check the website for all the details.
Interested in learning more about Encounter Marine Park? Check out these tips from Ranger Nikki Zanardo.
Main image: Petrel Cove (image courtesy of the South Australian Tourism Commission and Graham Scheer)
This story was originally posted in August 2019.