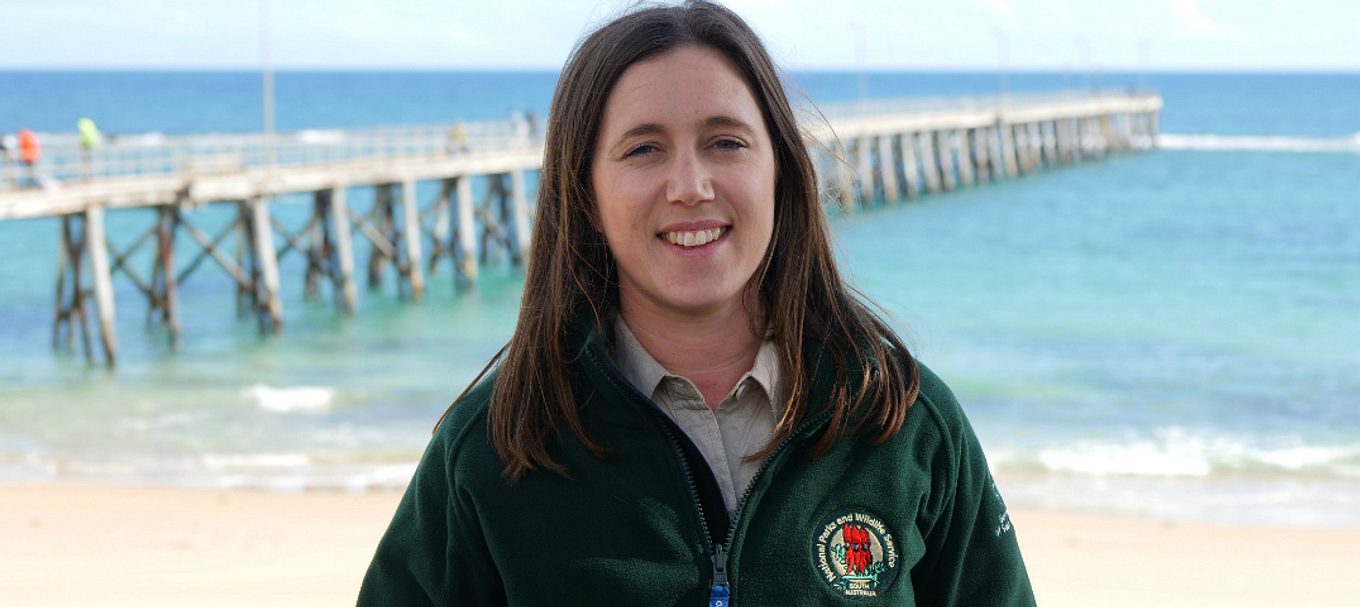 Ranger tips: Encounter Marine Park
Get insider tips on the best places to visit and must-do activities from Ranger Nikki Zanardo.
Stretching from Adelaide's beachside suburb of Christies Beach to the mouth of the River Murray and the Coorong, Encounter Marine Park protects the diverse marine life of St Vincent Gulf, Backstairs Passage and Encounter Bay.
It's also a great place to visit, with so much to do – like dipping your toes into the water at one of the beaches, snorkelling and diving at spectacular reefs, surfing one of the many great breaks, seeing the giants of the deep – southern right whales – on their winter migration, or fishing from beaches and jetties.
Want to experience it for yourself? We've asked Ranger Nikki Zanardo for some tips for your next visit. Here's what she had to say:
What's the strangest thing you have ever seen washed up on the beach?
A leather back turtle. They do come to South Australian waters but they are classified as a vulnerable species so you don't see them too often.
It was impressive to see a leatherback turtle up close and realise just how big they really are. This one was just over 2 metres in length!
Where can you see a leafy sea dragon?
Off the old Rapid Bay Jetty at Rapid Bay. This spot is internationally recognised as one of the best sites to see a leafy sea dragon. You can enter the water from the steps at the end of the new concrete jetty and swim across.
It's possible to snorkel and free dive to see these amazing creatures, but you will have more luck of seeing one if you go scuba diving.
There are also several dive operators that conduct dive trips at this site, so if you are unfamiliar with the area then it is recommended that you dive with one of them, especially because the tides and currents in this area can be quite strong and dangerous at times.
Another great spot to see leafy sea dragons is along the base of the Bluff (Rosetta Head) in Encounter Bay.
Remember, these mystical sea creatures are naturally camouflaged so you will need to look hard to spot one otherwise you could easily swim right past one!
While you are in the Victor Harbor area, why not go for a walk to Granite Island Recreation Park and enjoy the southern ocean views?
You may be lucky enough to spot a whale or two as the height of Granite Island provides a wonderful viewing platform.
Which is your favourite beach?
Second Valley. It may be small, but there is so much to see and do while you're there. Swim, snorkel or dive, or spend a couple of hours exploring the rock pools and see what you can find!
If you have a kayak, head for a paddle between Second Valley and Rapid Bay – one of my favourite bits of coastline.
Where's the best spot to go snorkelling or diving?
Encounter Marine Park has many great snorkelling and diving sites catering for snorkelers and divers of any age or experience.
If you're new to snorkelling or diving then sites like Port Noarlunga are a great option.
You can begin from shore and snorkel around the small reef on the south side of the jetty. As you get more confident, and if the weather is good, you can head along the jetty and snorkel/dive off the main reef. If you're feeling adventurous, take a dip off the back side of the outer reef.
These sites will have you surrounded by friendly fish and introduce you to a whole variety of marine life.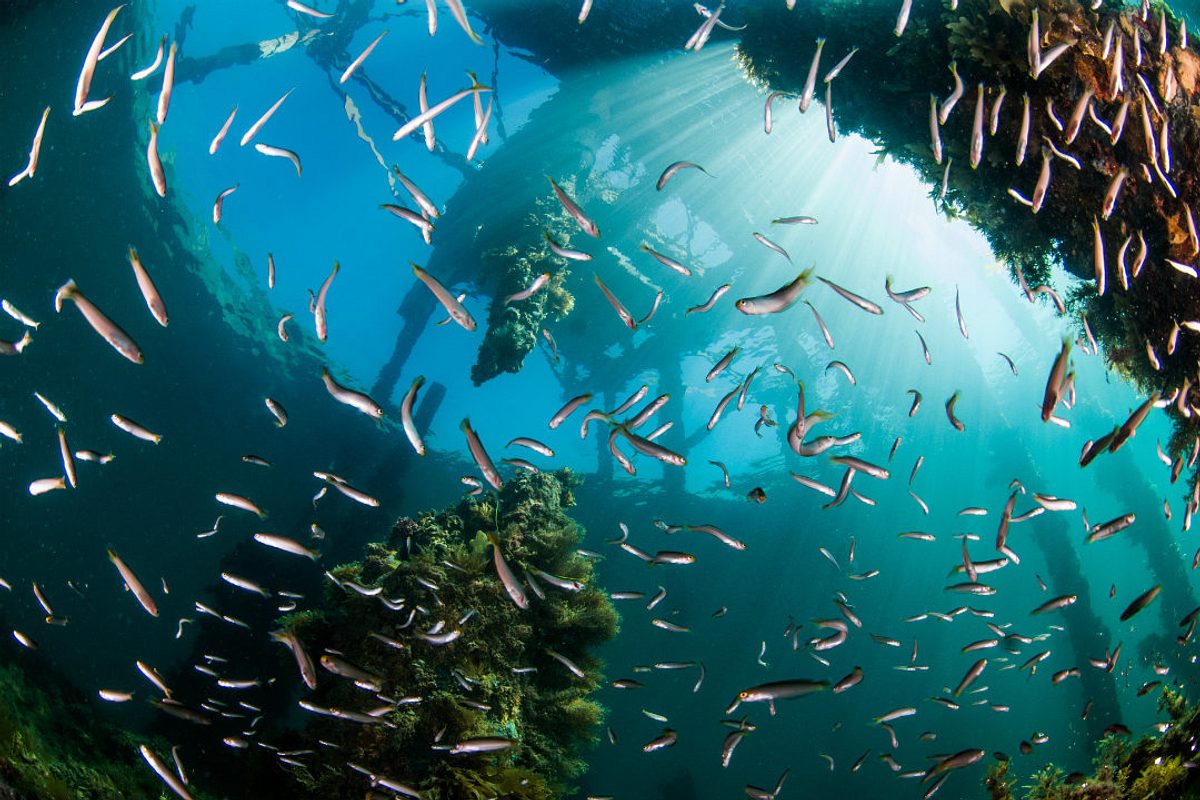 When and where is the best spot to see a whale?
Southern right whale numbers are at their peak during July and August. My favourite spot to see them is from the viewing platform at Basham Beach.
Mums and their calves often spend a lot of time around this area, and it's the perfect spot to watch them as they can get quite close to the shore.
Top tip: Before you head out, check out the whale sighting log. And most importantly, don't forget your binoculars!
Park of the Month
Throughout August, Marine Parks are being celebrated as the National Parks and Wildlife Service South Australia's Park of the Month. There are lots of events and activities to get involved in – check the website for all the details.
Main image: Ranger Nikki Zanardo