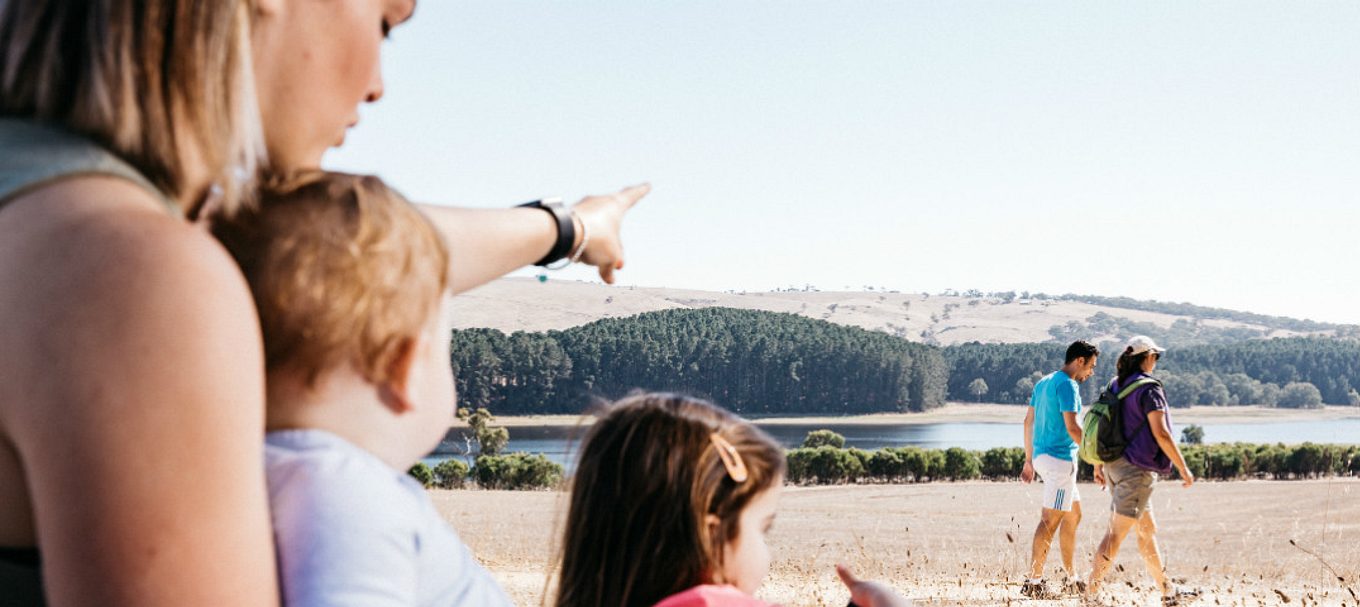 10 South Australian reservoir reserves that are open to the public
Like a change of scenery for your next walk, ride or picnic? Try one of these reservoir reserves.
Do you love getting out in nature and want to explore somewhere different? Visiting one of South Australia's reservoir reserves might be just what you're after.
There are 10 reservoir reserves across the state that provide rest and recreation opportunities for you to enjoy.
Each offers different activities, depending on what suits the area. Just be mindful when you visit these picturesque places that they also store vital water supplies for our state.
Because of this you can't take the family dog with you, as they could contaminate the water and pose a risk to the safety of drinking water. However, it is okay to take an assistance animal if you are living with a disability.
Here are the 10 reservoir reserves you can visit and the activities you can enjoy when you get there:
1. Happy Valley Reservoir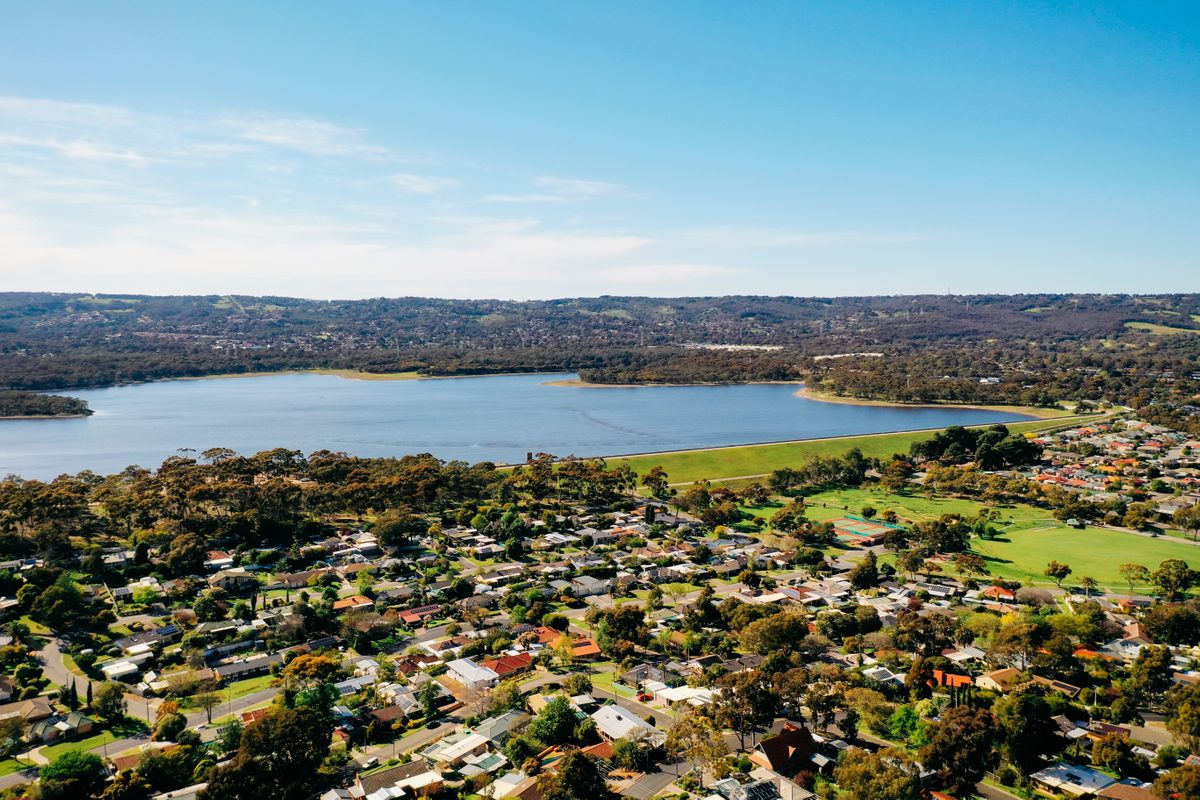 Just 35 minutes from the centre of Adelaide, Happy Valley Reservoir Reserve combines adventure, family fun and environmental conservation for the perfect nature experience.

The reserve offers walking trails, grassy picnic areas with shelters and BBQs, and easy access for fishing (with a permit).
You can also bring a kayak or canoe and discover hidden bays and shorelines from the water.
For those with an adventurous spirit, a broad network of trails makes this the perfect stop for mountain biking or trail running, including a trail connection to Glenthorne National Park-Ityamaiitpinna Yarta.

2. Hope Valley Reservoir
Hope Valley Reservoir in Adelaide's north-eastern suburbs is Adelaide's oldest and smallest reservoir and is the centrepiece to Hope Valley Reservoir Reserve.
Visitors to Hope Valley Reservoir Reserve can enjoy a range of land-based activities. Easily accessed with a link from the O-Bahn Bikeway, Hope Valley Reservoir Reserve provides a range of trails stretching a total of 4.9 km.

The trails link up with tree-lined footpaths to form a loop around the reservoir for walking and cycling.
There's a great outlook across the water to the hills from much of the trail and an 800 m dam wall that you can walk or ride across, and plenty of space in the surrounding area to enjoy a picnic.
Take a rest in one of the lookout shelters and see if you can spot some of the local birds and wildlife that call Hope Valley home.
Or if you've got energy to burn, give the fitness equipment a workout – there are exercise stations installed in the northwest corner of the reserve near the O-Bahn Bikeway.
Kids will love Hope Valley's nature playground featuring log climbing scrambles, stepping stones and logs, wooden tepees, balancing logs and a nature play creek bed – combining adventure and nature for a fun day out.
3. Myponga Reservoir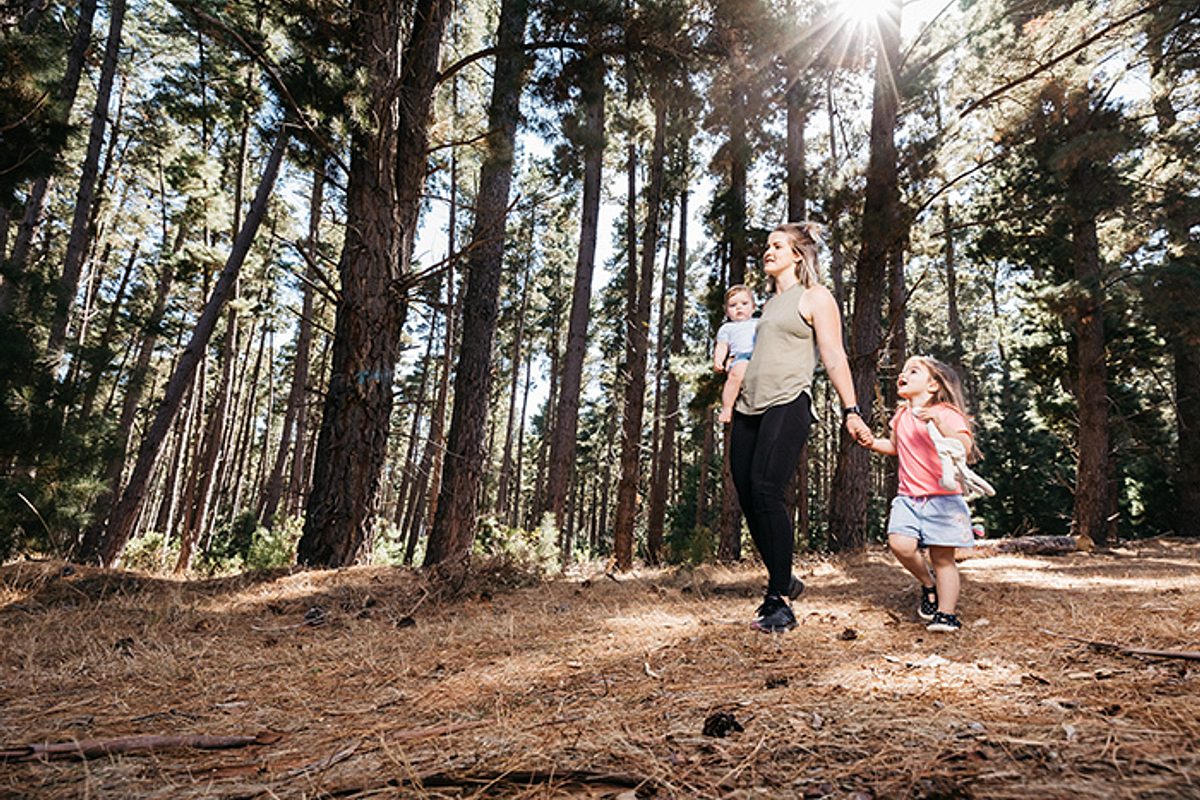 Myponga Reservoir Reserve is nestled near the township of Myponga on the Fleurieu Peninsula, about an hour's drive from Adelaide.
There's 10 km of trails that are ideal for walking and running, and there's room for families to enjoy a picnic. You can also head to the lookout to take in the scenic surrounds.
You can kayak at Myponga Reservoir - access the carpark via Eatts Street to get to the floating launch pontoon and beach launch area.
Fishing is also permitted from the shoreline or in kayaks, but if you're planning on casting out you'll need a recreational fishing permit first.
Myponga Reservoir Reserve offers a spectacular variety of flora and fauna, including more than 120 bird species and a variety of native animals.
Top tip: Learn more about what's on offer here with our story: 5 activities you can now enjoy at SA's Myponga Reservoir Reserve.
4. Warren Reservoir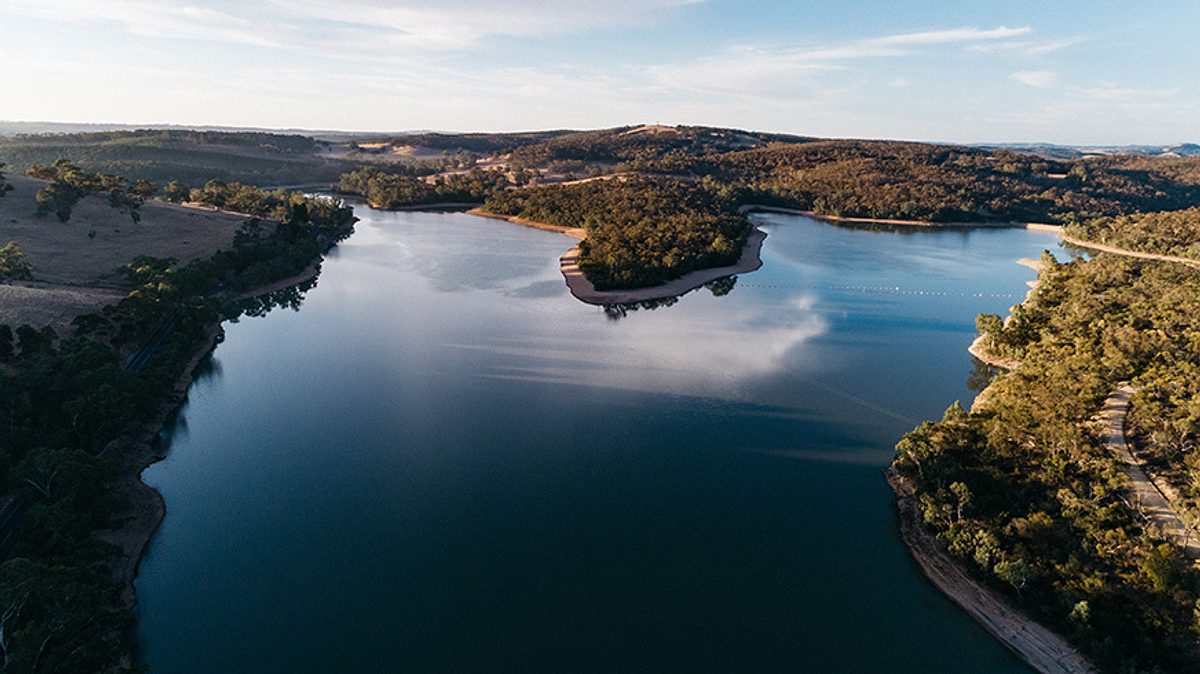 A short drive south-east of Williamstown in the Barossa Valley, Warren Reservoir is open for fishing either from the shore or from a canoe or kayak.
It is stocked with Murray cod (catch and release), golden perch and silver perch.
If you want to drop a line from the shore, or from a kayak or canoe, you will need a recreational fishing permit.
The reserve also has three picnic areas, perfect for laying out your picnic rug.
Top tip: Toilets are provided at both the north-western and south-eastern carparks.
5. South Para Reservoir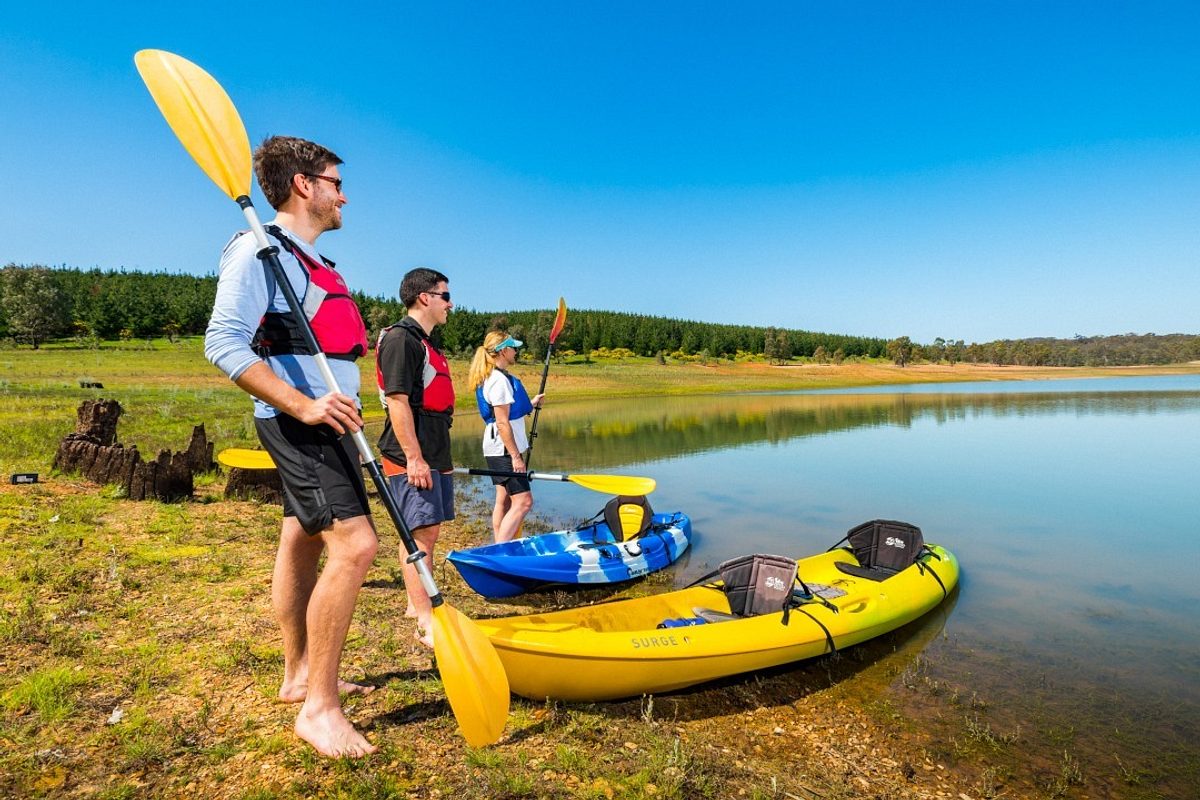 South Para Reservoir Reserve is minutes away from Williamstown, south of the Barossa Valley, and is the second-largest reservoir in SA.
Bring along your mountain bike or hiking boots and follow the network of trails to explore the beautiful surrounds of the reservoir, or take to the water with your kayak or canoe for a short meander or a full-day adventure.
With a recreational fishing permit in hand you can cast your line out from the shoreline in the fishing zone, or on the water from your kayak or canoe. The reservoir is stocked with Murray cod (catch and release), golden perch and silver perch.
Top tip: Make a day of it. There are two picnic areas, and one has toilet facilities, so there's no need to rush home.
6. Beetaloo Reservoir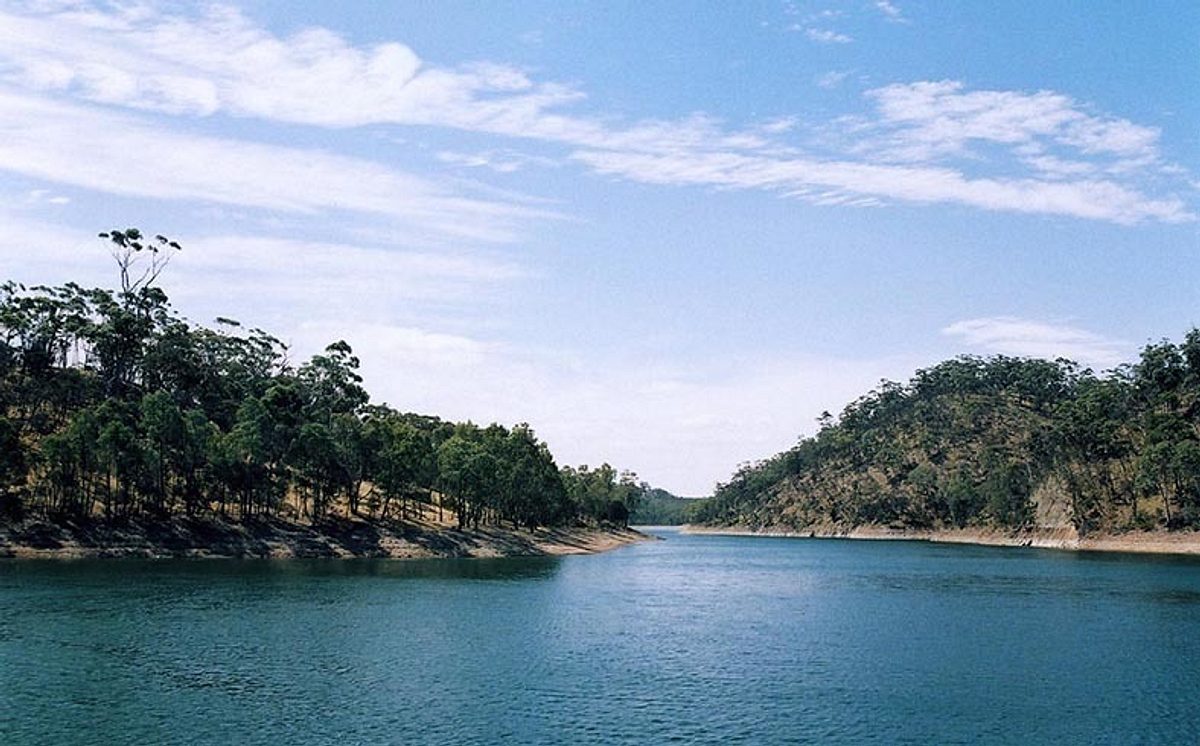 Beetaloo Reservoir, the state's smallest reservoir, is east of Port Pirie in the southern Flinders Ranges.
It offers shore-based fishing and is stocked with golden perch, silver perch and Murray cod. Once again, you'll need a recreational fishing permit if you intend to fish.
There's a sheltered picnic area with barbeque facilities, and lots of birdlife to enjoy.
Top tip: Beetaloo Reservoir is not open all year round, so check access details before you go.
7. Mount Bold Reservoir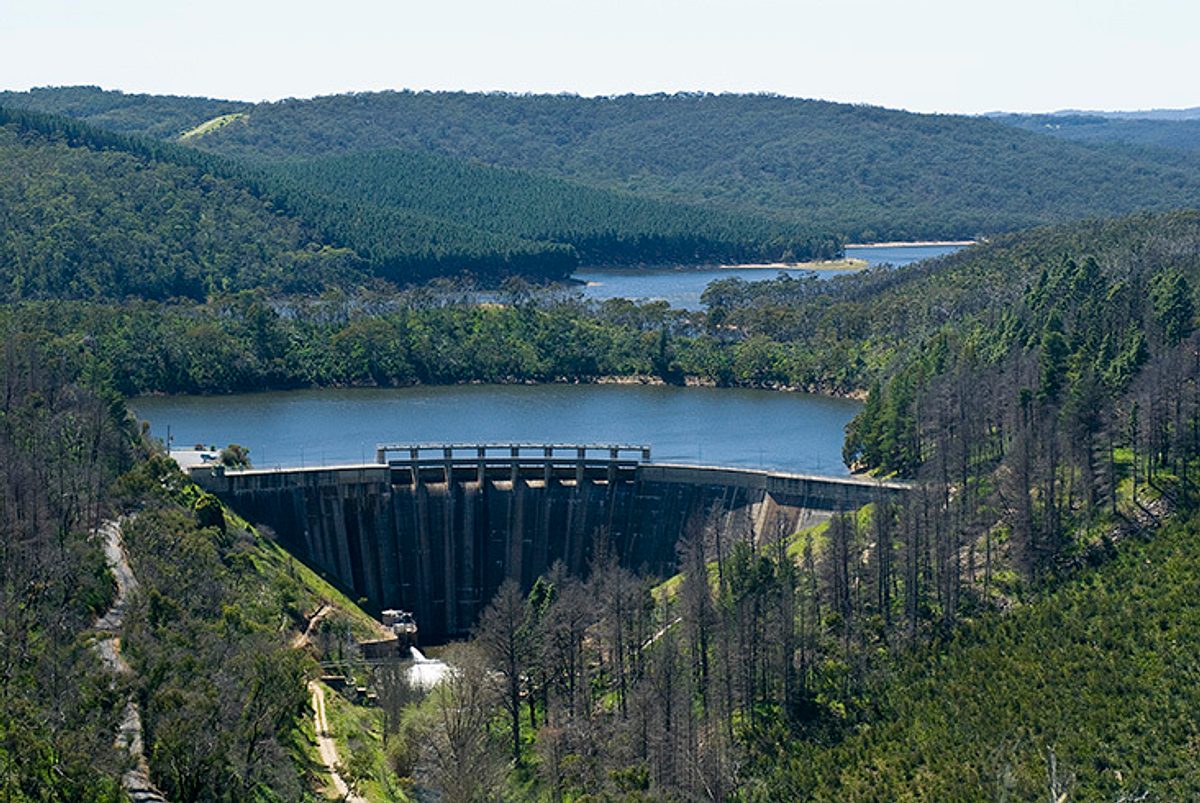 Mount Bold Reservoir is about 40 km south of Adelaide. It's the largest reservoir in South Australia, and the reserve is surrounded by more than 5,500 ha of land.
The area is mainly covered with stringybark woodland, but also has manna gum woodland, swamps and creeks.
More than 160 native animals live in the area, including the southern brown bandicoot.
Head to the lookout to enjoy the views of the impressive dam wall.
Top tip: In case you're wondering, there are also toilet facilities at this site.
8. Barossa Reservoir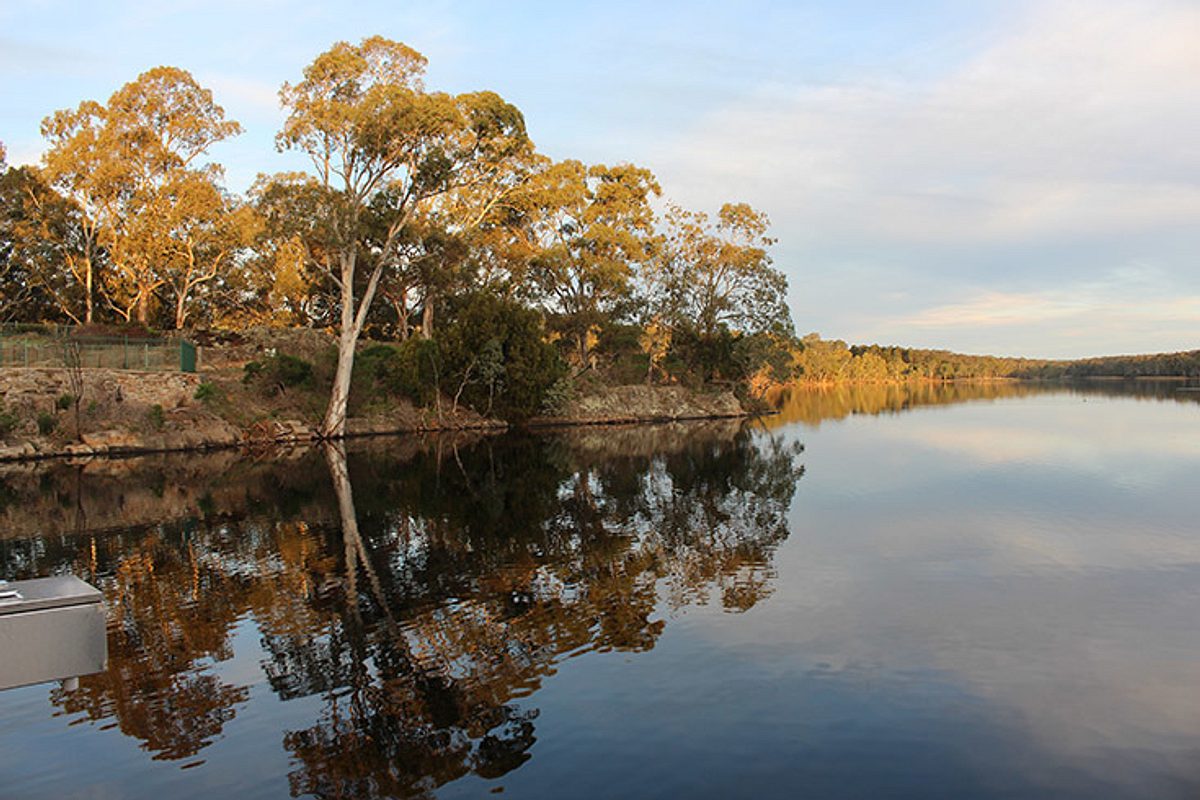 The Barossa Reservoir is a popular tourist destination north of Adelaide, just an hour's drive from the city.
It's close to Williamstown and Gawler, just south of the Barossa Valley, and is famous for its Whispering Wall – the unusual acoustic phenomenon created by the shape and location of the dam wall.
Sounds and voices, even a whisper, carry from one end of the wall to the other.
Top tip: Pack a picnic and take a secret to whisper to someone on the far side of the dam. The kids will love this.
9. Tod River Reservoir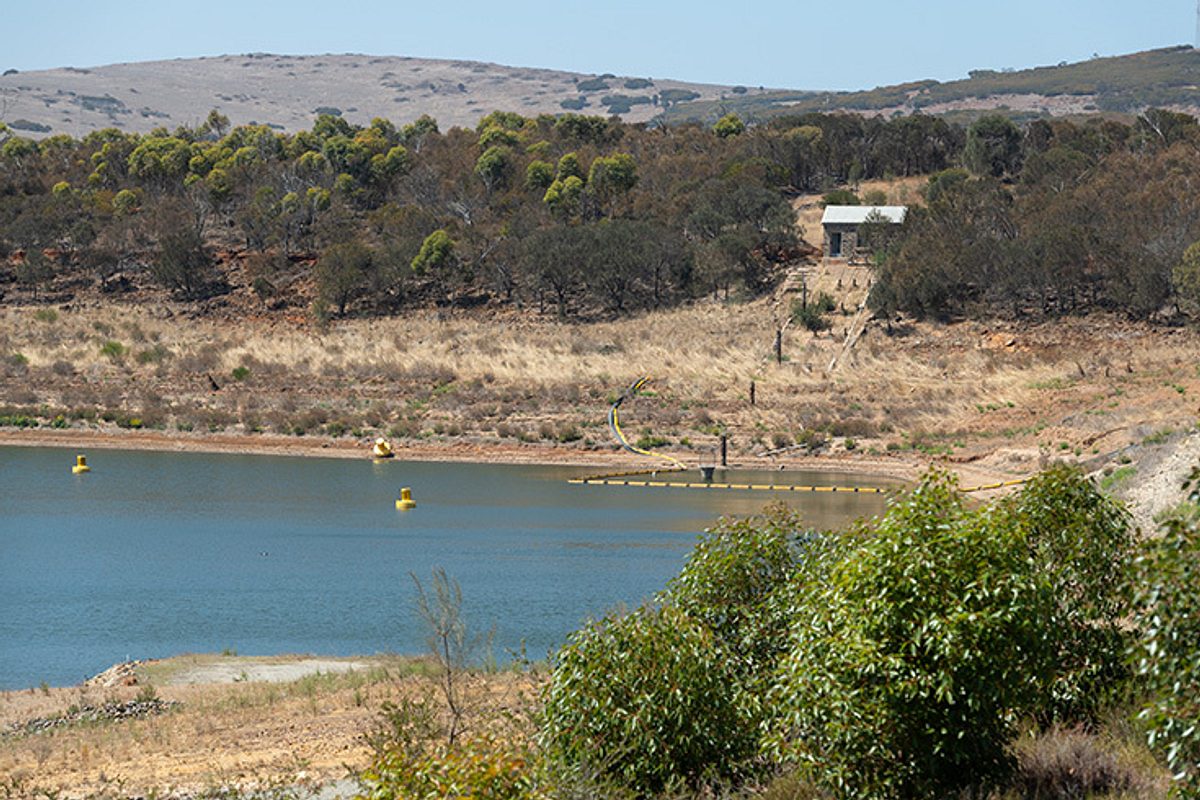 The Tod River Reservoir is 27 km north of Port Lincoln on the Eyre Peninsula.
It's an ideal spot for a barbeque picnic and a hit of tennis on the court, and you can also enjoy the view from the dam wall lookout.
Top tip: Visit the local history museum that tells the story of water services in the area.
10. Bundaleer Reservoir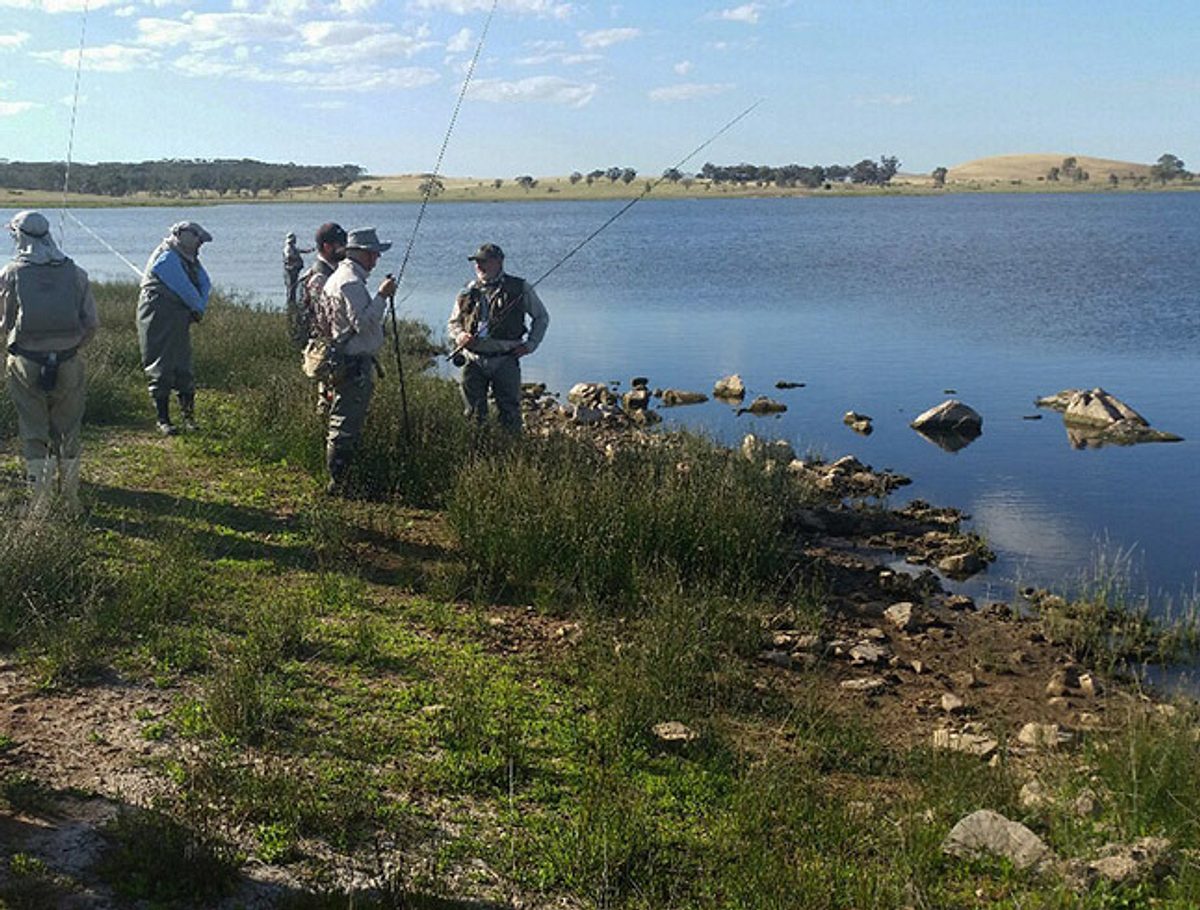 Bundaleer Reservoir, near Spalding in the southern Flinders Ranges, is a great spot to go fishing as it's stocked with golden perch, silver perch, Murray cod, rainbow trout and brown trout.
With a recreational fishing permit, you can drop a line in from the shoreline inside the fishing zone.
Top tip: Don't give the fish all your attention – this area is also fantastic for birdwatching.
Thinking of visiting?
Reservoir reserves have set opening and closing hours, so keep that in mind when planning your visit.
It's also important to note that reservoir reserves are closed on days of total fire danger and on Christmas Day.
So make sure you check access details and opening hours for each site before you head off, as some reservoirs are not open all year round.
Would you like some other ideas for how and where to spend time in nature? Read our stories about where to go whale-watching, national parks you can get to using Adelaide's public transport, or for more of a getaway, 5 perfect parks for a winter escape.
This story was originally posted in June 2019 and has been updated with new content as more reservoir reserves open up for your enjoyment.