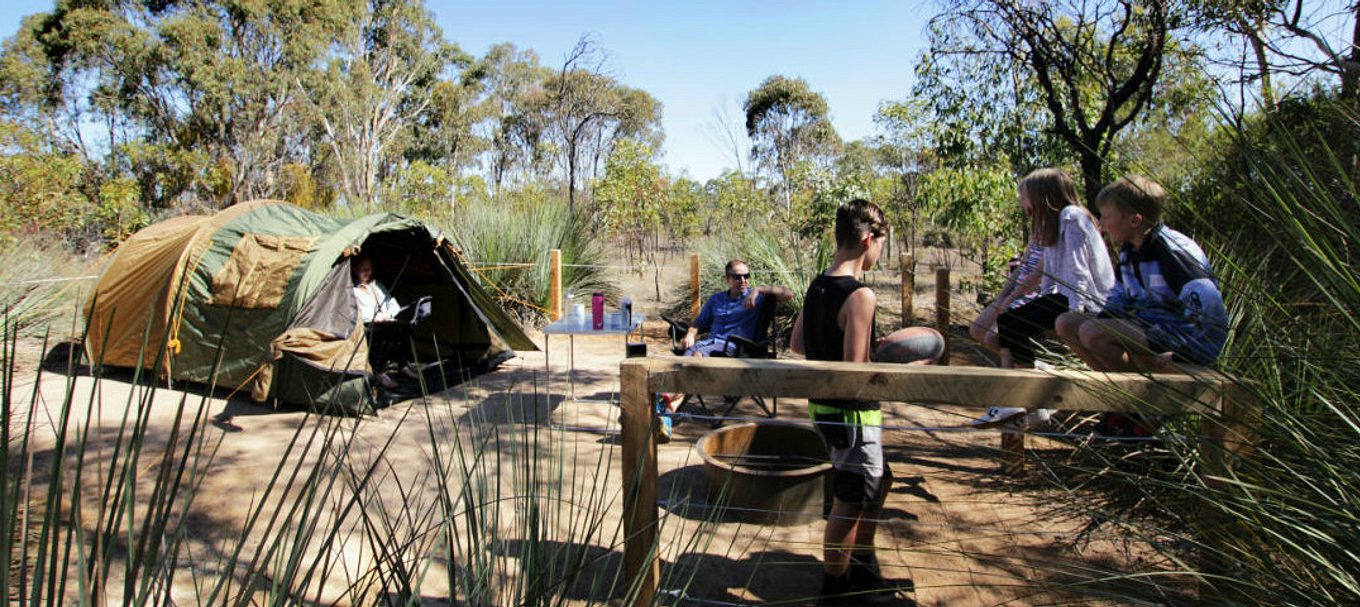 How to spend a weekend in South Australia's Para Wirra Conservation Park
Looking for an easy weekend bush adventure? We've got you covered with an itinerary for this close-to-Adelaide gem.
If you're looking for a weekend escape from suburbia without spending hours on the road, Para Wirra Conservation Park is the place to go. Located just south of Gawler and less than an hour's drive north from Adelaide, you'll be immersing yourself in nature in no time.
Set yourself up at Wirra Campground, situated at the eastern side of the park – it's a great base for exploring this amazing park with its open grassy woodlands and deep rocky gorges.
The campground has 19 campsites nestled amongst pink gums, grass trees and hop bush. All sites are wheelchair accessible with flat compacted gravel surfaces and some of the sites are suitable for small campervans and camper trailers, so please check the website details.
You won't be fully roughing it as the campground has accessible toilets, a basic camp kitchen and gas barbecues. And to really give you that authentic camping experience, each campsite has a campfire pit for use outside the fire ban season.
Don't worry if you have a large group, there's a spot for you as well – try out the Helipad Campsite. Roll out your swag or set up your tent, it's a great site to get your extended family or a group of friends together for the weekend. With a shelter and campfire pit, again for use outside the fire ban season, you have space to relax or a starting point for lots of walks, rides and the nature play space is not far away.

From all campsites, you'll be able to make use of the extensive network of bushwalking and bike riding trails while keeping an eye out for the wildlife such as kangaroos, emus and echidnas and a huge variety of woodland birds.
For those with a passion for native flora, time your visit during late winter to early spring when the native orchids, sundews and guinea flowers burst into colour.
To help you get the most out of a weekend visit, park ranger Tammy Leggett has some tips for planning your stay.
Friday evening
A typical Friday evening in Para Wirra sees new guests rolling into the park to set up camp. Don't forget your firewood (outside fire danger season) and it's recommended you invest in some decent tent pegs and bring you're hammer.
It's generally a relaxed scene with the smell of barbeques and campfires (outside of fire danger season), the sound of children playing and a sense of quiet anticipation as groups of families and friends settle into their weekend.
Top tip: Evenings in the park are a great time to spot wildlife. It's not unusual to see micro-bats fluttering overhead feasting on insects. Keep an eye on the tree canopy, if you're lucky and with the help of a torch you might spot one of the resident ring-tail possums or even a koala.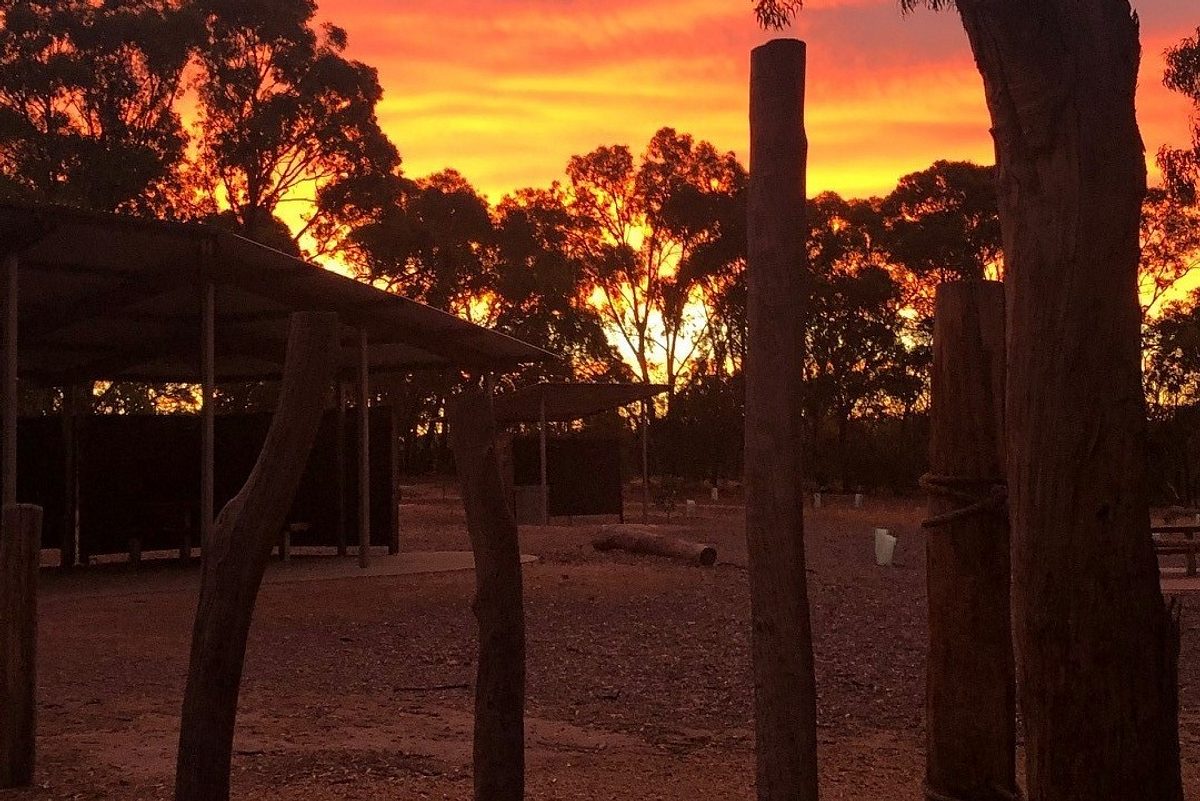 Saturday morning
Time to rise and shine. There is no need for an alarm clock, the sound of the bush birds will have you out of bed and ready to explore the park.
For those looking to really stretch their legs The South Para Grand Hike offers the park's premier hiking experience, remember parts of this trail are walking only – so best to leave bikes at the campsite for this one.
The Walking SA website rates the hike as a Grade 4 Hard Hike, and suggests that the 10 km loop will take about 4 and a half hours to complete. You can start the trail at a number of locations, depending upon where you are staying. Just follow the South Para Grand Hike trail markers and do the trail in a clockwise direction.
You'll be rewarded with spectacular views from the Devils Nose lookout and plenty of scenic locations along the South Para Gorge to stop for a cuppa – as long as you remembered to pack the thermos.
This would also be a good time to look skywards; you might be lucky enough to spot the elusive square-tailed kite, which is known to nest in the park.
Along the way you might also spot one of our industrious Friends of Para Wirra volunteers as they tackle some of the ongoing conservation projects in the park. Make sure you say g'day. You might even be inspired to join them at their next working bee, usually held on the third Saturday of every month.
If the South Para Grand Hike is a little far, please choose your own adventure from one of the many other walking or bike riding trails. The Hissey Loop Hike – especially first thing in the morning with all the birds is highly recommended. Make it a little longer by adding in a trip around the lake.
Top tip: Make sure you don't get lost on the trail by downloading national park maps through the Avenza Mapp app on your smartphone or tablet. The app uses your device's built-in GPS to plot your real-time location within the park onto a map, and can be used without a network connection or incurring roaming charges – just watch the battery on your phone.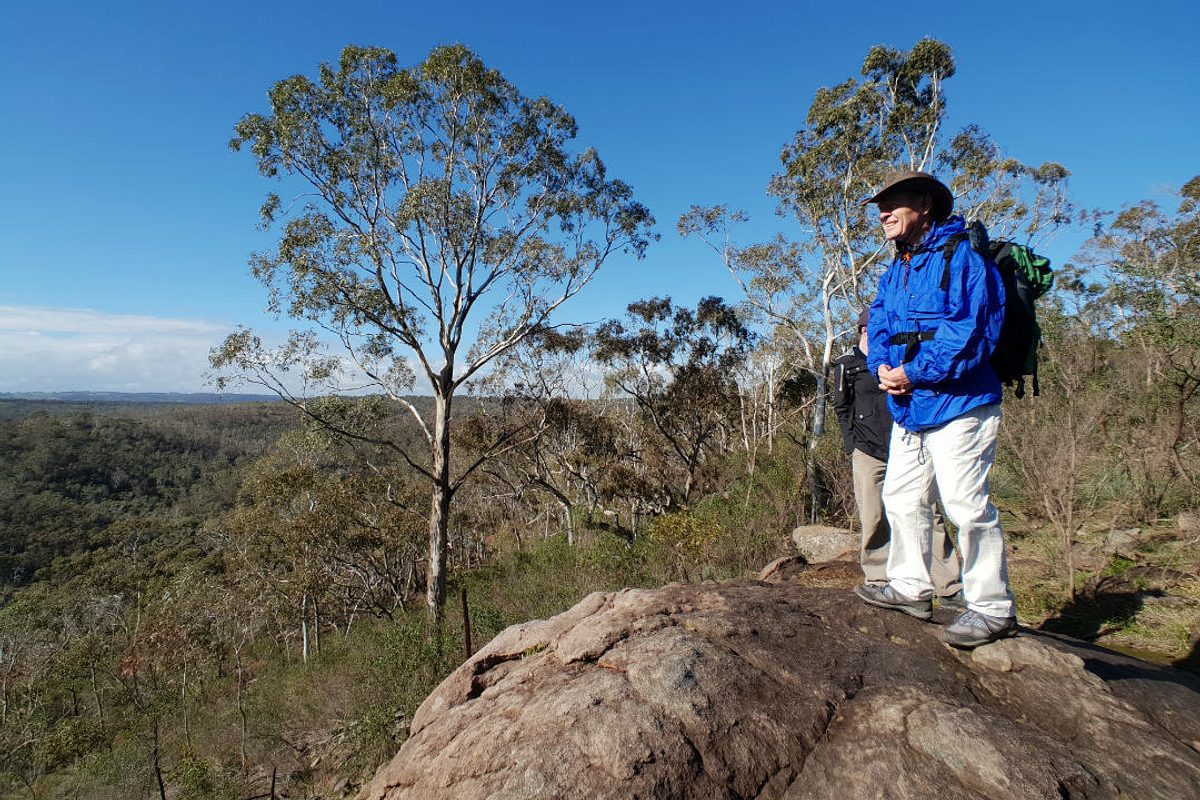 Saturday afternoon
By Saturday afternoon you might be feeling like a change of pace, and the Gawler View precinct is the perfect place for a relaxing picnic. Here you can see kangaroos and emus walking through the area while the kids play on the nature play space – building houses, maybe act out a bush classic or see who can travel the quickest on the flying fox. It's also a great place for kids to test their bike skills in a bush setting.

If the legs are not too worn out, the Lizard Rock Hike is a great walk, and if you time it right you can stop along the gorge to watch the sunset – just remember your torch for the remainder of the trip.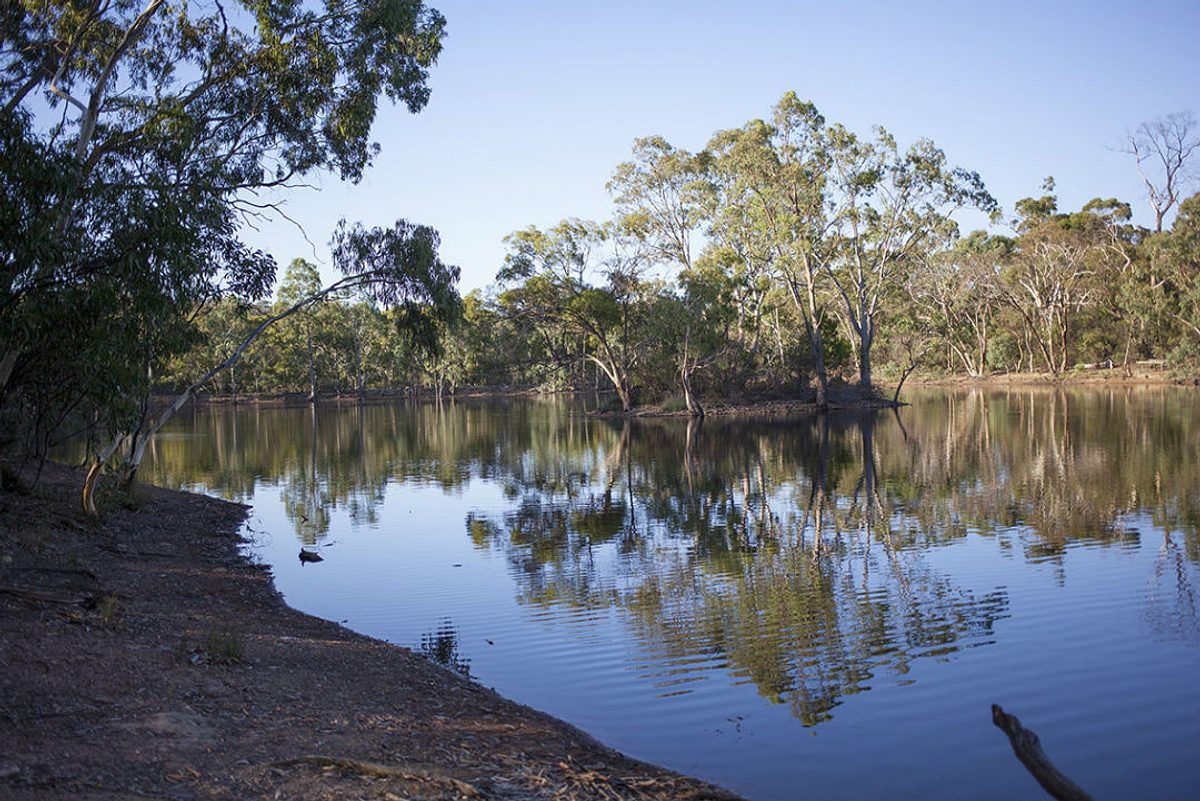 Saturday evening
Settle back into your campground home and, outside of fire danger season, it's time to light up the campfire.
It's a great opportunity to try your hand at campfire cooking. I love getting a banana (leave the skin on), slicing it along the length – but not all the way through, and filling it with marshmallows and chocolate buds, then wrapping it in alfoil and placing it in the coals for about 5 minutes until it's melted – yummy!
If you want to have a campfire, be sure to pack your own firewood and kindling as firewood collection is not permitted in the park.
Afterwards, kick back and enjoy a spot of stargazing – the night sky over Para Wirra is a site to behold.
Top tip: Check out these five simple but tasty campfire cooking recipes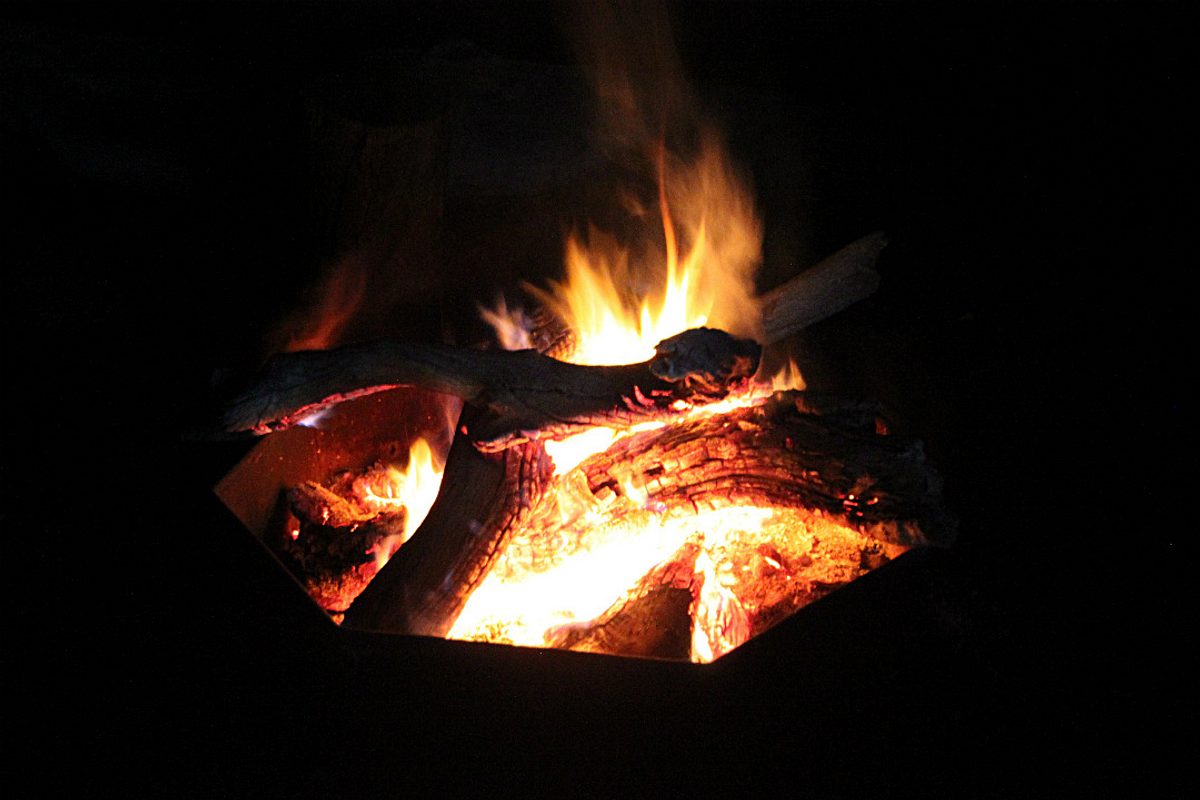 Sunday morning
Packing up can be stressful, so why not finish on a high with a quick visit to the lake? It's a great place to take kids who need to burn off a bit of energy before the drive home.
The lake is peaceful, and the short walk around is a great way to start the day before tackling the packing up. If you're early enough you can see all the different animals that come down for their morning drink. Just remember that ducks don't eat our food, so please don't bring down your left over bread to feed them.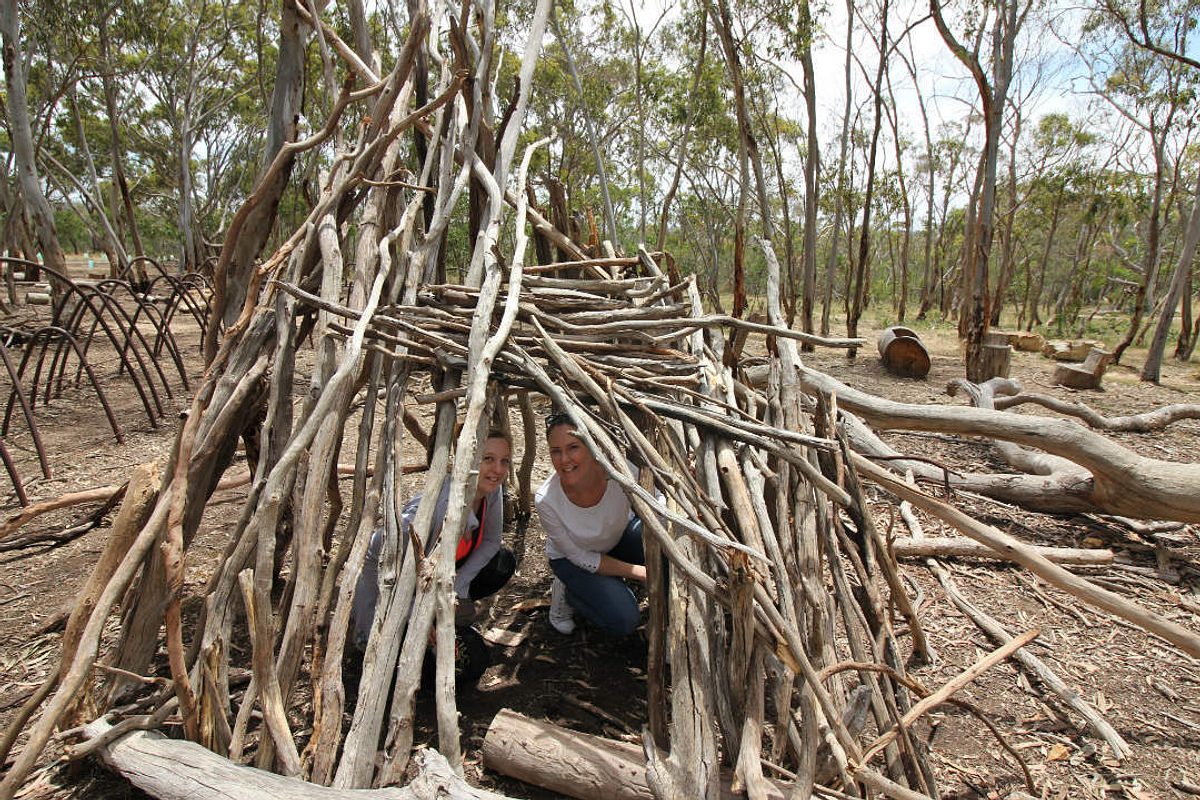 If you are not quite ready to head home, 10 minutes up the road you can visit Bowden Cottage, which you'll find in the Barossa Goldfields, the northern section of the park.
The cottage serves as a museum and headquarters for the Barossa Goldfields Historical Society, a volunteer group that has restored the cottage from a ruin.
The cottage and grounds provide a glimpse into the hustle and bustle of life in the goldfields. The cottage is open every Tuesday and the 3rd Sunday of every month.
There are three walking trails from this location, which range from 45 minutes to more than 4 hours. The Victoria Hill Circuit is great option to discover the challenging life for the miners – keep to the trails as mineshafts are found throughout the area.
There are so many adventures to have in Para Wirra, you will just have to come up for another visit, as you can't fit it all in one weekend.

It's an easy trip from Adelaide and there is always something different to do.