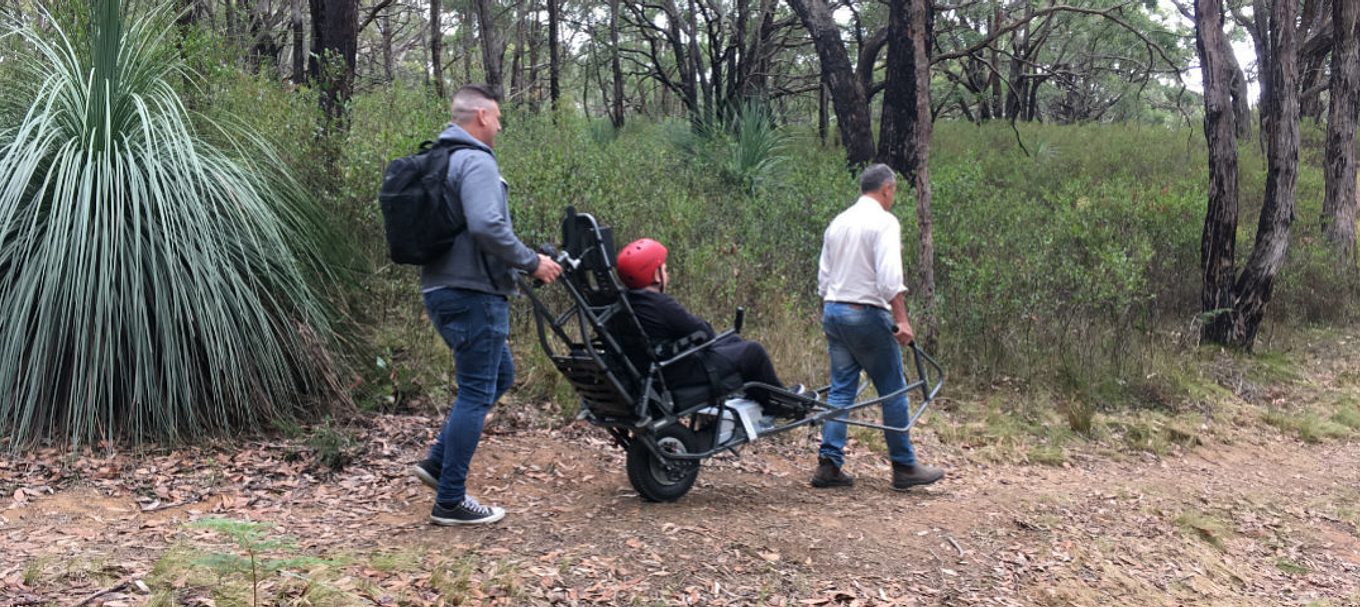 How people with disability can take to the trails at Deep Creek National Park
This iconic South Australian park has accessible accommodation and free equipment to use. Here's what's available.
Deep Creek National Park is the largest portion of remaining natural vegetation on the Fleurieu Peninsula and is home to an array of native wildlife such as western grey kangaroos, short-beaked echidnas and 100 species of birds.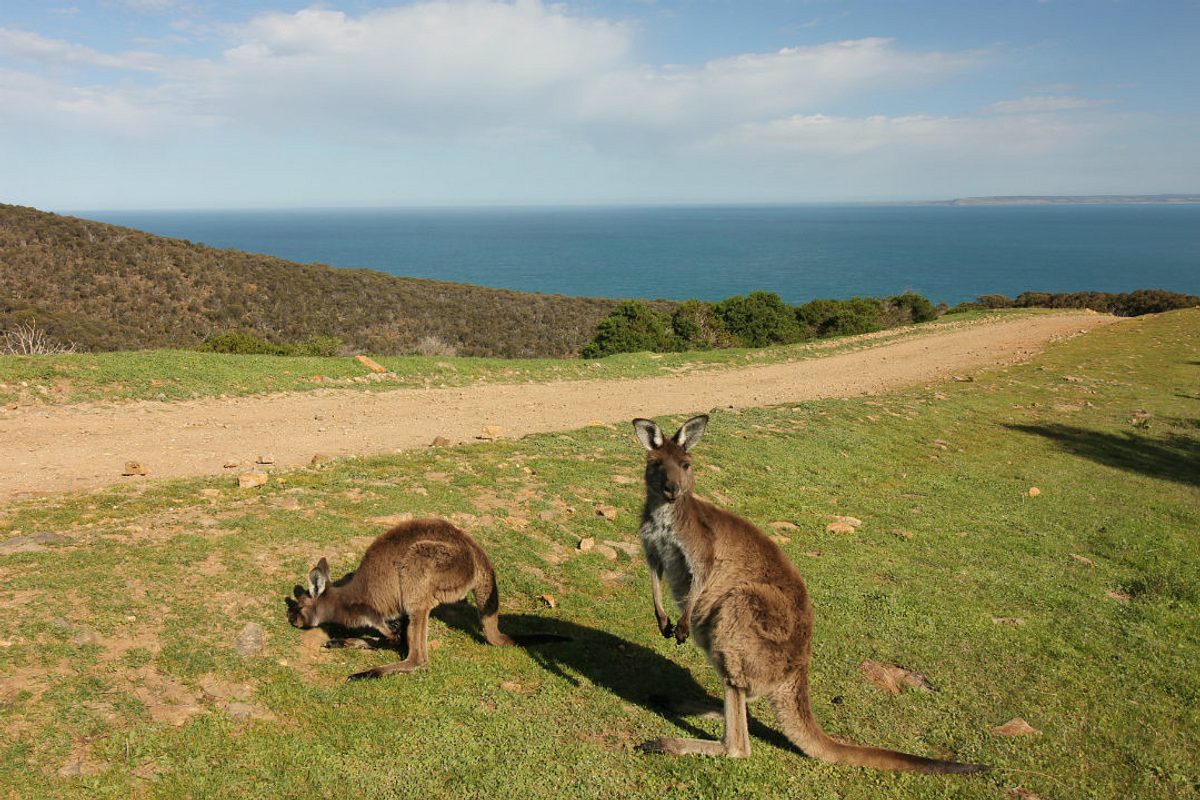 It's located within 100 km of Adelaide – less than 2 hours' drive – making it a perfect destination for a day trip or weekend getaway.
Deep Creek really is a park for everyone to enjoy, with accessible accommodation within the park and equipment available for exploring the trails.
Here's how to make the most of it:
Hire a TrailRider all-terrain wheelchair for free
The TrailRider all-terrain wheelchair allows people with limited mobility to explore Deep Creek National Park's diverse trails. The one-wheeled chair is a cross between a wheelbarrow and sedan chair.
The TrailRider requires a minimum of two reasonably fit people (one at each end of the chair) to control and guide it. Depending on the trails you wish to travel and the strength and level of fitness of your helpers, you might need up to four fit helpers. The chair is motorised, making it easier to explore some steeper and longer trails.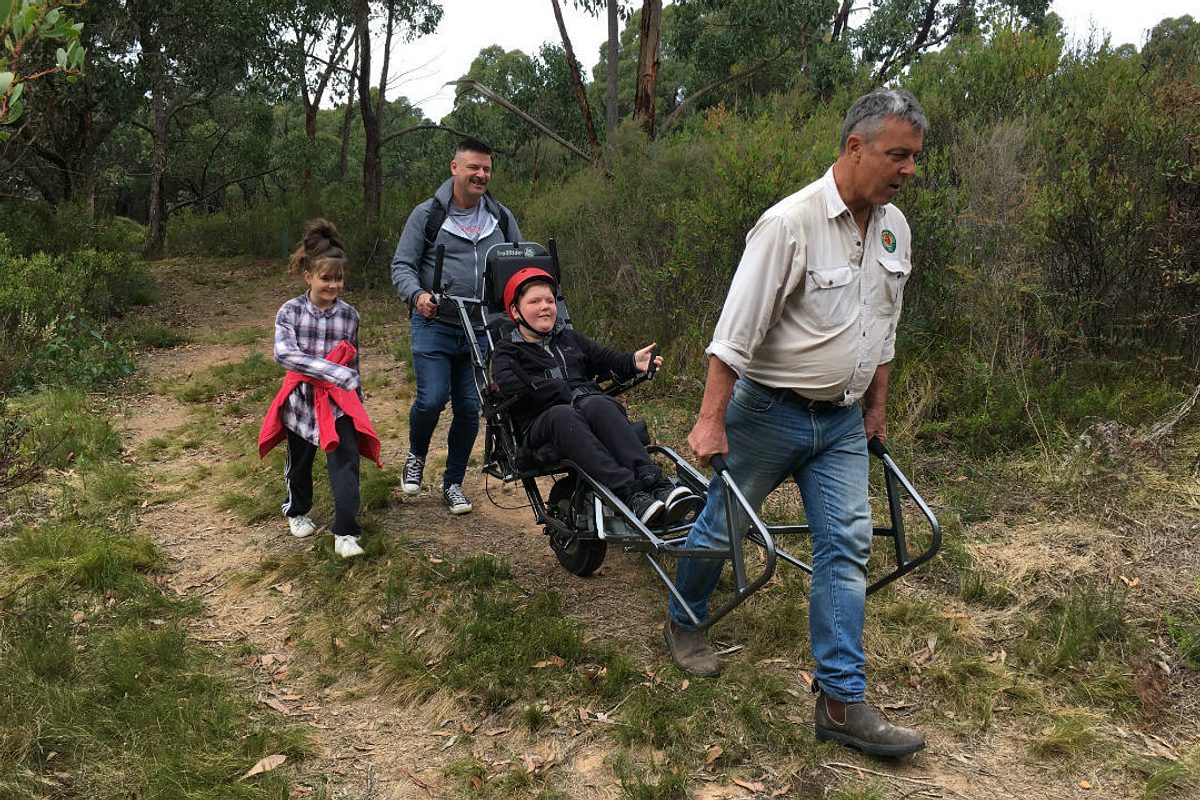 You can hire a TrailRider from the District Council of Yankalilla for free for up to three days. Chair users are required to bring a bike helmet and watch a short introduction video before heading out on their adventure. The chair weighs 25 kg, but can easily disassemble and fit in the back of most medium-sized SUVs.
Bookings are essential and can be made by contacting the Fleurieu Coast Visitor Information Centre on 08 8558 0240 or 1300 965 842, or by email. The visitor centre is located a half-hour drive away from Deep Creek National Park, on the way to the park if you're travelling from Adelaide.
Now that you're decked out with the right equipment, it's time to decide which trail to tackle.
Where to go in Deep Creek National Park with the TrailRider
Check out the TrailRider Wheelchair Suggested Routes map to find out which walks to go on with the TrailRider and details about each trail.
There's information about the condition of the trails, any obstacles you might encounter along the way, such as tree roots, rocks or logs, and a track grading system to help you choose a trail suitable for your skill and fitness level.
Here's a snapshot:
1. Aaron Creek Picnic Area to Goondooloo Ridge (Beginner level, 4.1 km, 68 m ascent)
This trail along Goondooloo Ridge offers spectacular views of Backstairs Passage. Along the way you can often view large mobs of kangaroos grazing in the open fields, or resting under eucalypts.
2. Forest Circuit Walk (Beginner level, 2.6 km, 48 m ascent)
This trail runs through tall stringybark forest and is lovely in the morning or late afternoon. In autumn you might see fog settle among the trees. In late winter and early spring you will see a profusion of wildflowers.
3. Aaron Creek Picnic Area to Eagle Waterhole (Advanced level, 4.4 km, 125 m ascent)
This is one of the park's hidden gems that takes you through tall gums and scented wattles to Eagle Waterhole – a good lunch stop.
4. Stringybark Loop Walk (Advanced level, 0.8 km, 31 m ascent)
Pick this loop if you're after a short trail through old growth stringybark forest. There's a lot of wildlife in this area of the park.
5. Spring Wildflower Walk (Advanced level, 4.5 km, 90 m ascent)
This is a perfect nature trail featuring native wildflowers during late winter and early spring in a regenerating sclerophyll forest.
6. Boat Harbor/Heysen Trail (Highly advanced level, 6.8 km, 160 m ascent)
Taking in part of the Heysen Trail, this unique trail has breathtaking views of Kangaroo Island, The Pages Islands and Tunkalilla Beach.
Note: National Parks SA is working to improve facilities in parks but at this stage there are no accessible toilets in Deep Creek National Park for visitors who are not staying at Ridgetop Retreats.
The closest accessible toilets are at lot 100 Main South Road, Delamere and are operated by the District Council of Yankalilla. The toilets are located on the eastern side of Main South Road, near the corner of Cole Road and adjacent to the Delamere General store.
Time to rest? This retreat might fit the bill.
Stay in Deep Creek National Park at Ridgetop Retreats
Southern Ocean Retreats offers privately-run accommodation in the park. One of their Ridgetop Retreats has been reviewed by Push Adventures and The Good Scout Travel Co as offering 'good access'.
This retreat has open-plan kitchen living, an accessible wetroom including grab rails around the toilet and shower, a moveable shower rose and safety mats across external entries.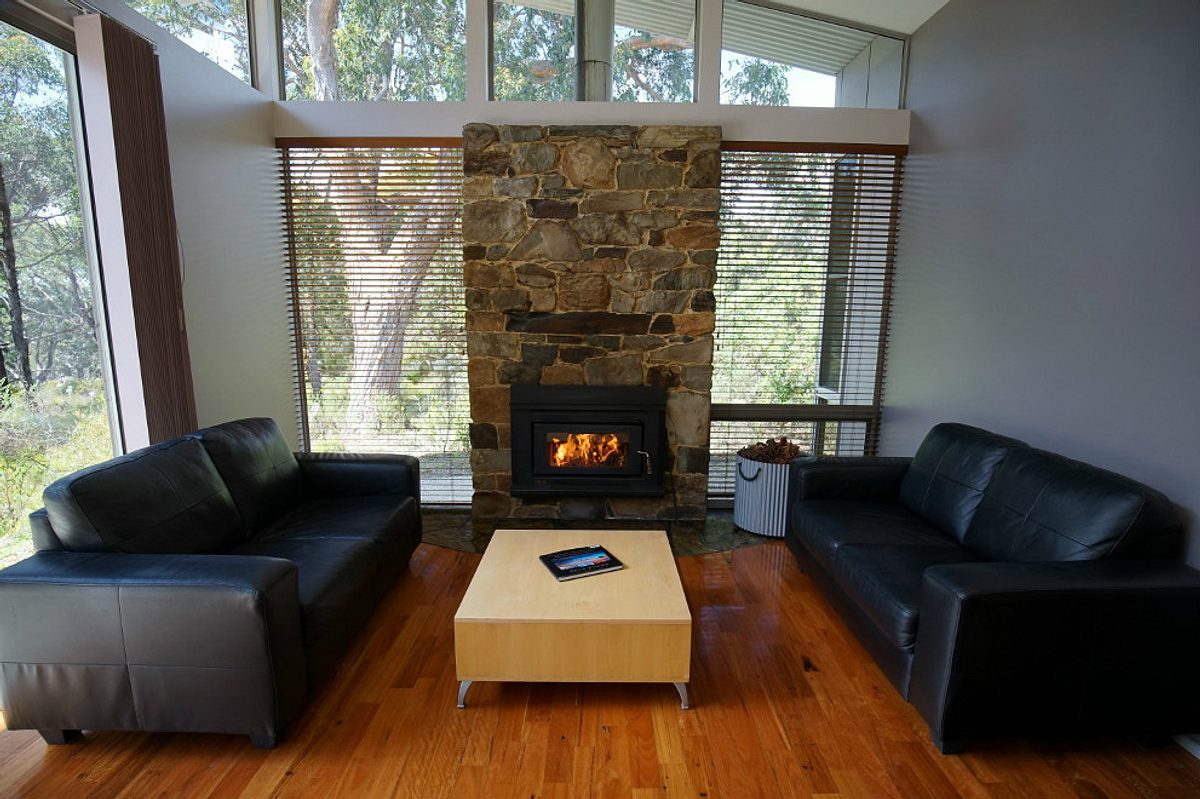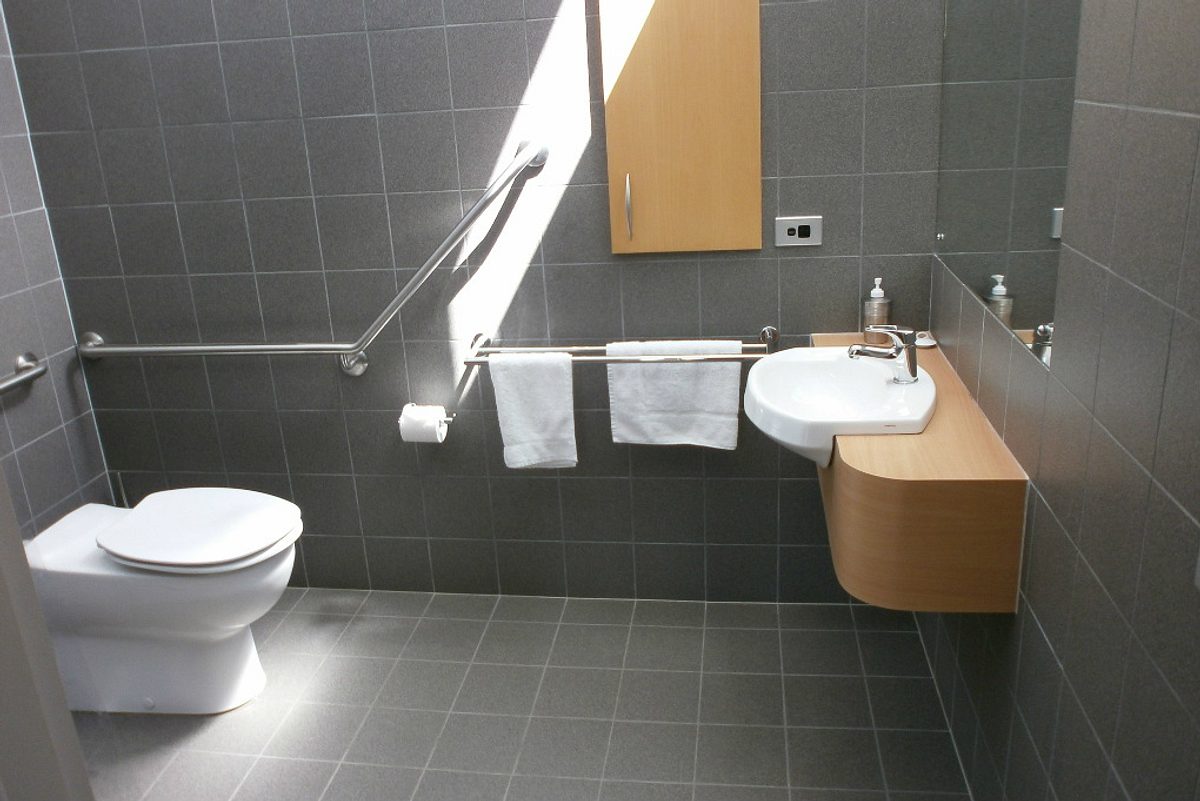 If you would like to comment about accessibility in South Australia's parks, the team at National Parks SA welcome your feedback.
Want some extra tips for your next visit? Find out what park ranger Simon Oster recommends, see Deep Creek National Park from a drone, or discover 10 things to see and do in the park.