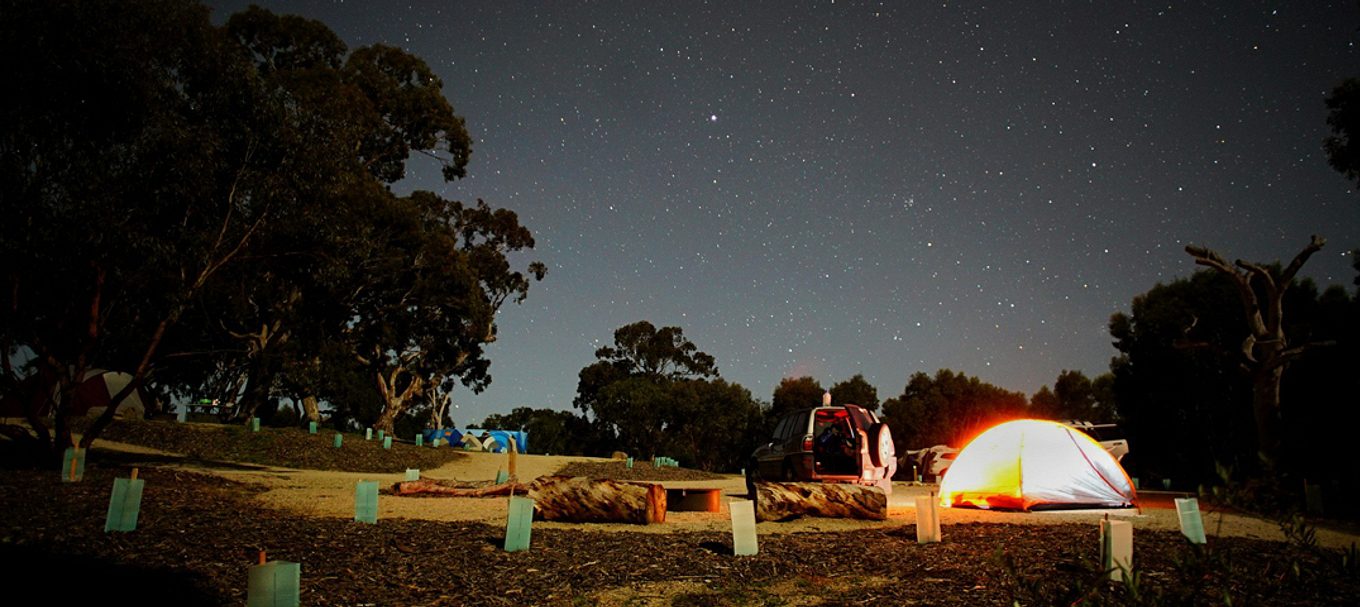 Your guide to camping at Onkaparinga River National Park
Camp in a national park without venturing too far from Adelaide. Here's everything you need to know.
Situated in the eastern corner of Onkaparinga River National Park, the Pink Gum Campground makes camping convenient for city-dwellers. It's the closest place to Adelaide that you can stay in a campground run by a national park. Onkaparinga River National Park is just a 40-minute drive from the city and right across the road from some of McLaren Vale's most popular wineries and vineyards.
Surrounded by towering gum trees and walking trails, and close to the park's rock climbing zone, this campground is sure to become your family favourite.
Before you run off to pack the car, read these useful insider tips prepared for you by one of the first people to camp at the campground:
Nearby activities
Bushwalking
There are two main walking trails that depart from the campground. Take the River Hike down to the gorge where you can find a spot by one of the many rock pools to relax with your book.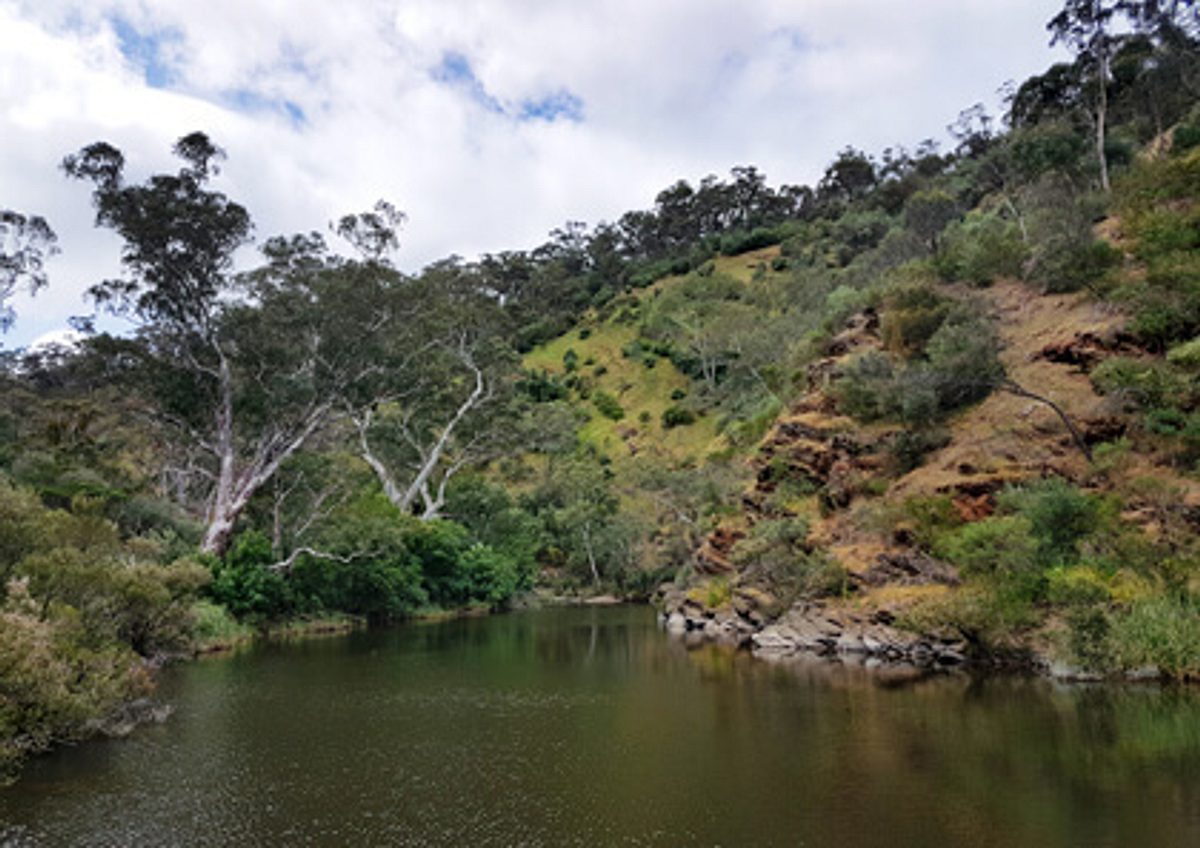 Or if you're up for a solid day of hiking, follow the gorge downstream to link up with one of the many new trails and lookouts to the north of the gorge.

You can also take the track down to the rock climbing zone, which boasts spectacular views of the gorge below. If you are not an experienced rock climber you will need to stay behind the rock climbing railing.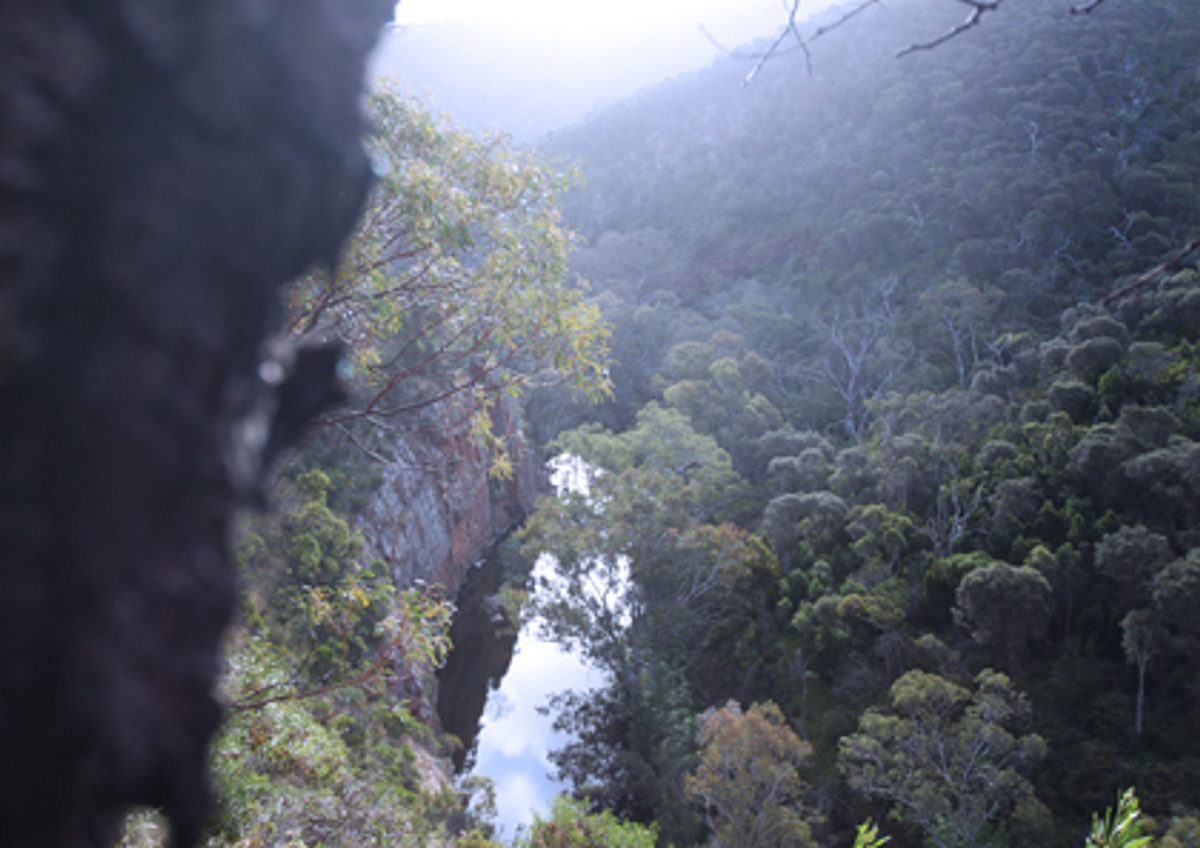 Before you go, make sure you download the park maps, or if you're the adventurous type, you might like to use the Avenza PDF Map app so you can see in real-time where you are in the park. This is particularly useful as some of the trails are not well defined.
Rock climbing
For those with the appropriate training, experience and equipment, rock climbing and abseiling opportunities are just a short 20 minute stroll away at the Onkaparinga River National Park Rock Climbing Zone.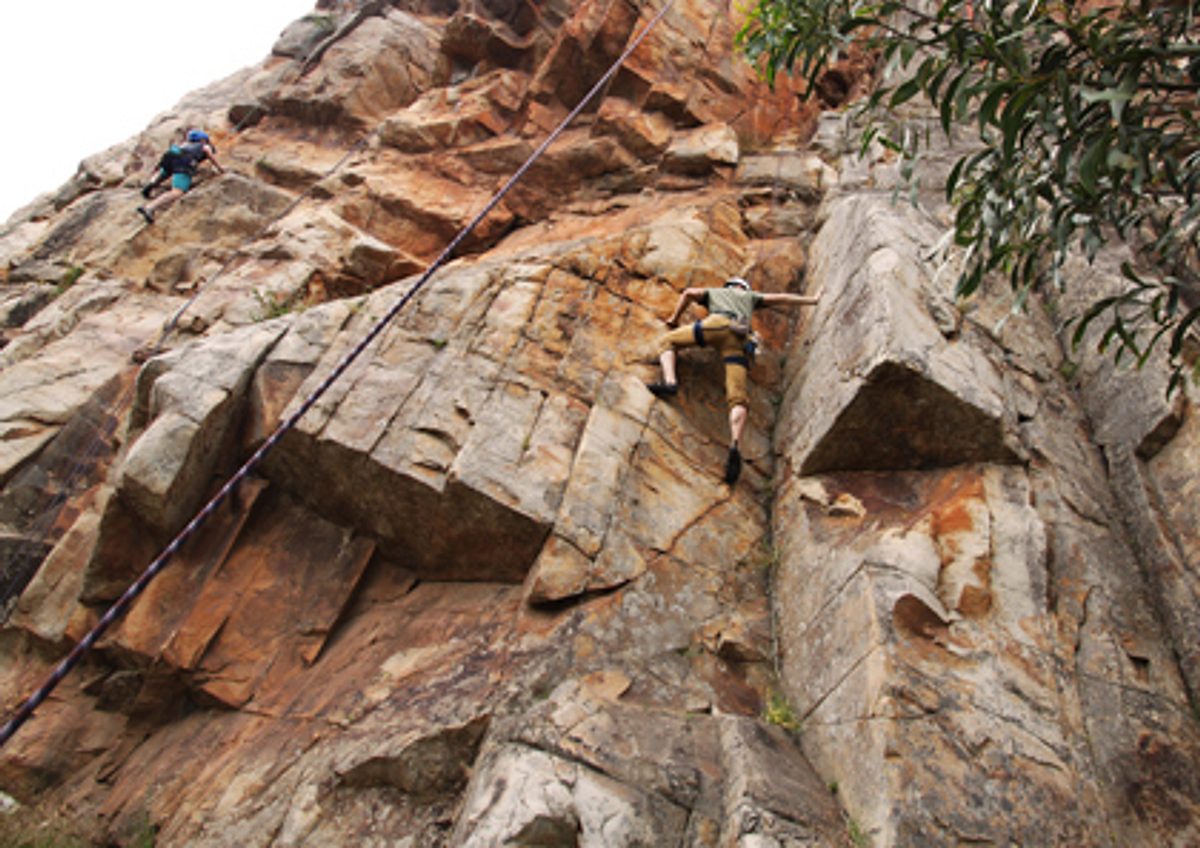 Kayaking
A kayak and canoe launch is located just a short drive away from the campground at the nearby Onkaparinga River Recreation Park's main entrance at Perry's Bend. It's fully equipped with steps and a ramp to help you slide your boat down to the water safely
Mountain biking
Head downstream from the campground to try out several great bike tracks on the northern side of the gorge. You'll need to take your bike around to the other side of the gorge to access these trails. Not all trails allow bikes so be sure to download the cycling maps first.
Facilities
Toilets
A toilet is available for campers to use. The water at the tap is unsuitable for drinking, so come prepared with your own water. Water is limited, so bring extra for washing up.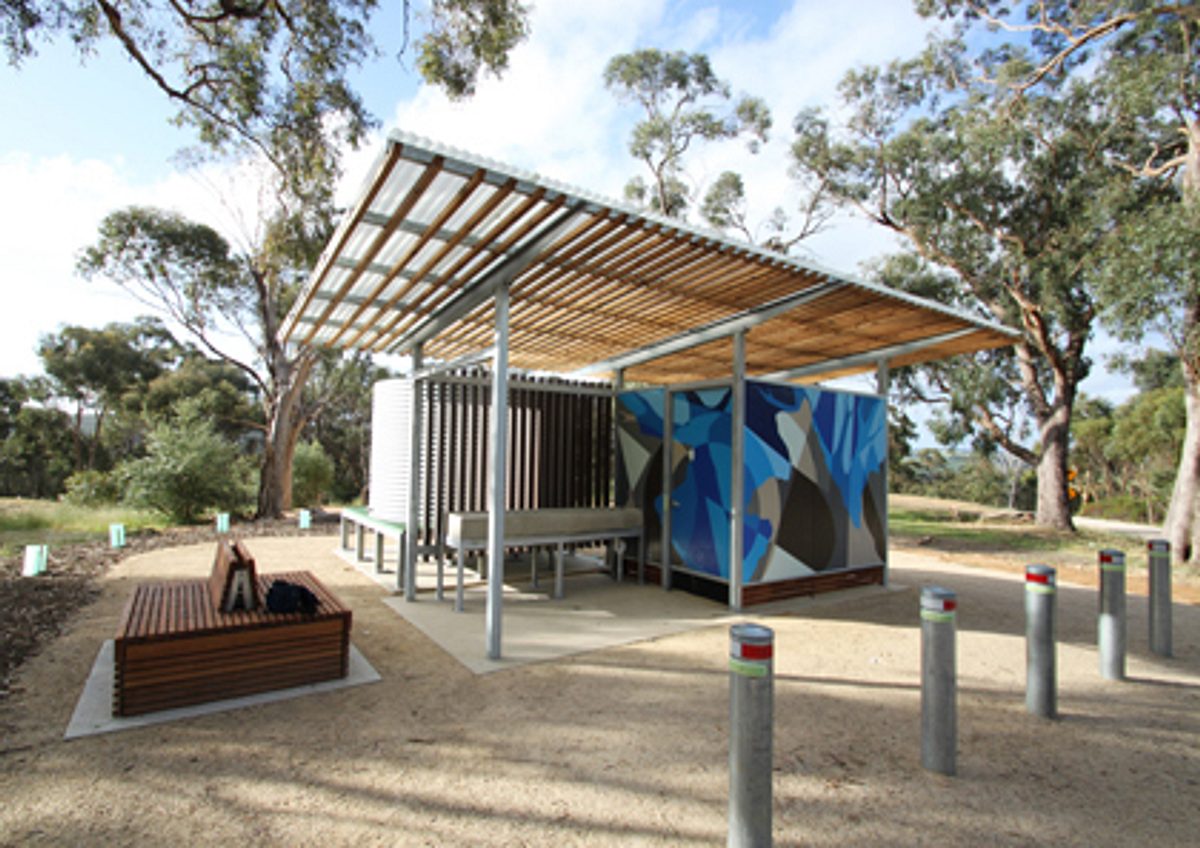 Electricity
Sites are not powered so you will need to be prepared to be self-sufficient.
Campsites
The campsites are very flat and are made of gravel. Make sure you pack a good hammer and solid pegs as it'll take a bit of grunt work to get your tent pegs in. 'Drill in' pegs work well, or drilling pilot holes for standard pegs with a cordless drill is also effective.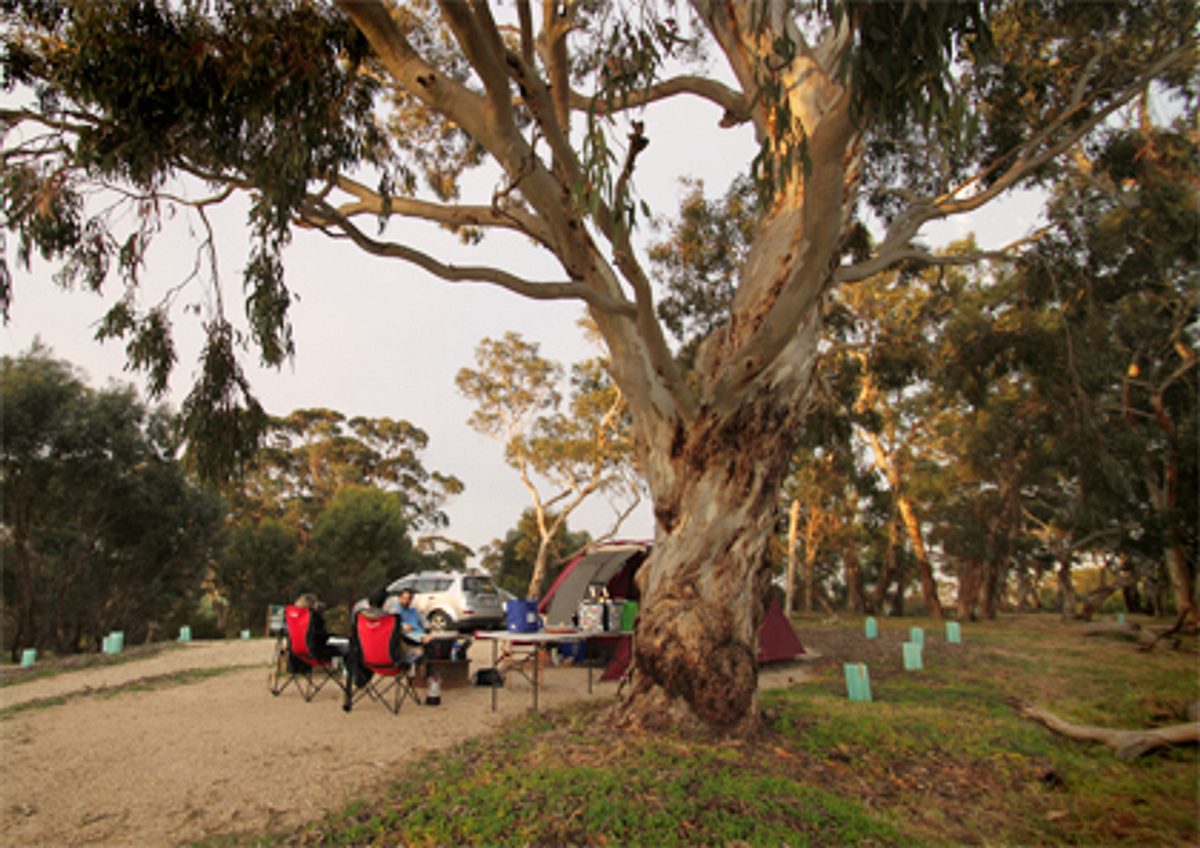 Although the campsites are fairly open and gravel-based, there is a communal grassy area in the middle that's shaded by big Pink Gum trees with heaps of room to laze in the shade or for the kids to play cricket.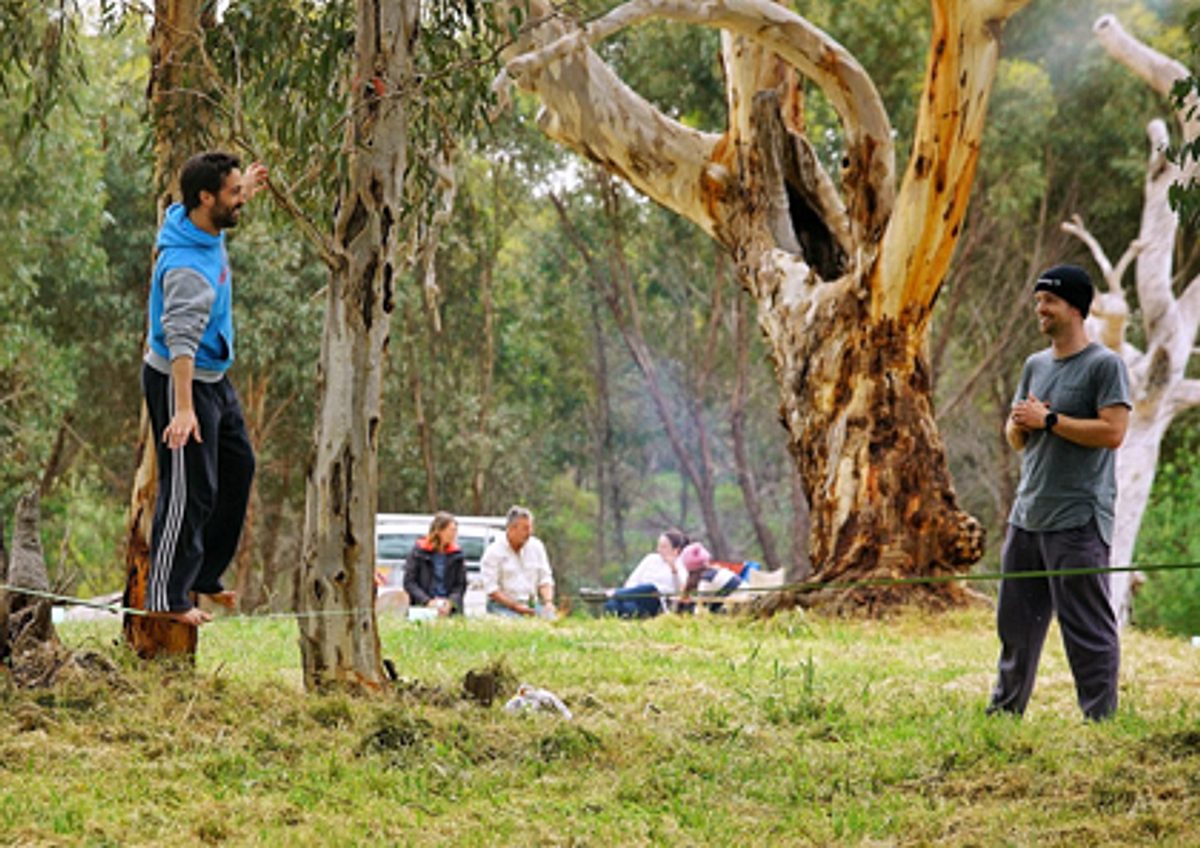 Most of the campsites are wheelchair accessible, as they are on flat ground with a compacted gravel surface. The road slopes down to the toilets but is accessible by car. The toilet facilities are wheelchair accessible, doors are 900 millimetre wide and there's a fixed handrail alongside the toilet.
Know before you go
Book online
Pink Gum Campground is a 'book before you go' site, so be sure to reserve your site online before you head off so that it's waiting for you when you arrive.
Maps
Use the Avenza PDF Map app to download interactive park maps. These maps can be used without internet connection and will track your current location in the park so you won't get lost.
Campfires
Fire restrictions apply at all national parks. At Onkaparinga, gas fires are permitted throughout the year, other than on days of total fire ban. Wood fires and solid fuel fires are only permitted outside of the fire danger season in designated campfire pits. Always check the SA Country Fire Service website to keep up-to-date about fire bans.
Also note, you must bring your own firewood if you plan to have a wood fire, as the collection of firewood within national parks is prohibited.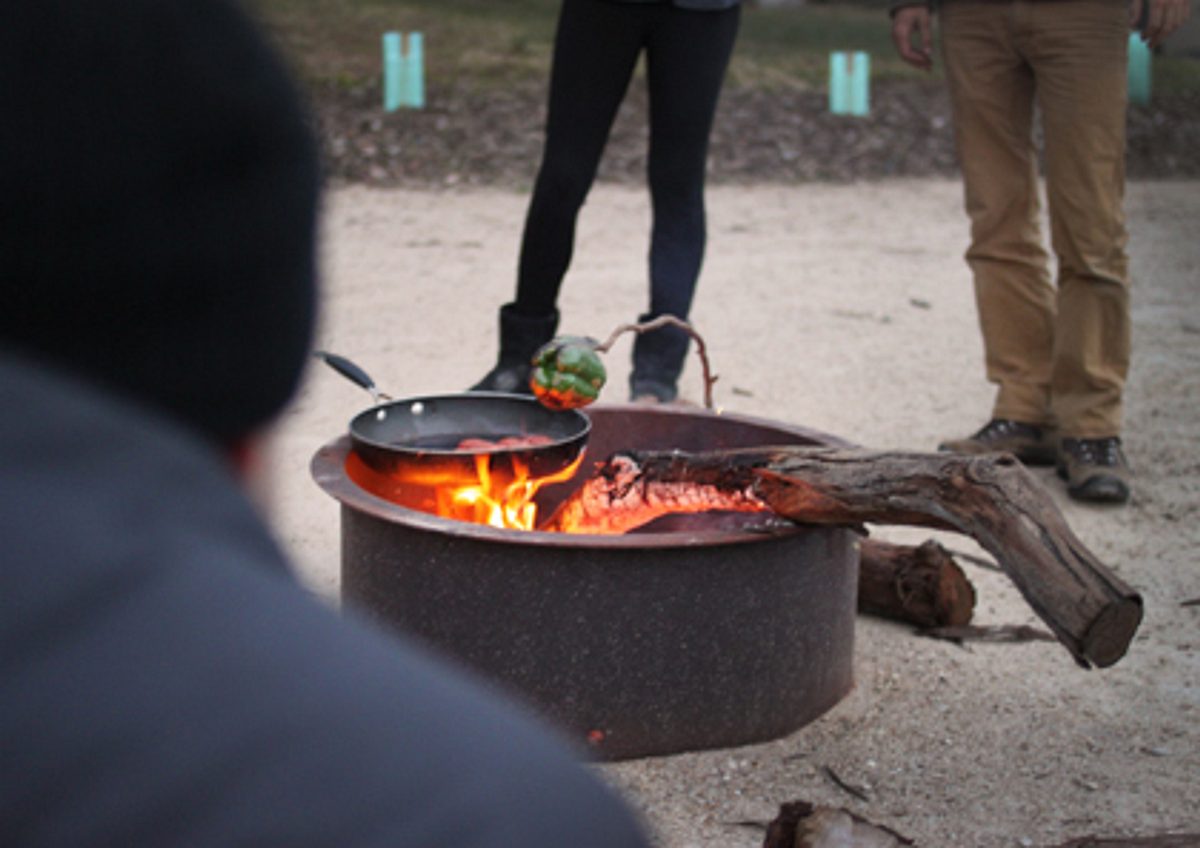 Vehicle access
All the campsites are accessible by 2WD, with several of the larger sites also accessible to camper trailers and caravans.
No dogs allowed
Leave your pooch at home – Onkaparinga River National Park is a dog-free zone.
If you live in Adelaide, camping in Onkaparinga is a great option if it's your first time – particularly because you won't have to travel far. Check out our tips to get you started, includingwhat to packandhow to be a courteous camper.
This story was originally posted in November 2017.