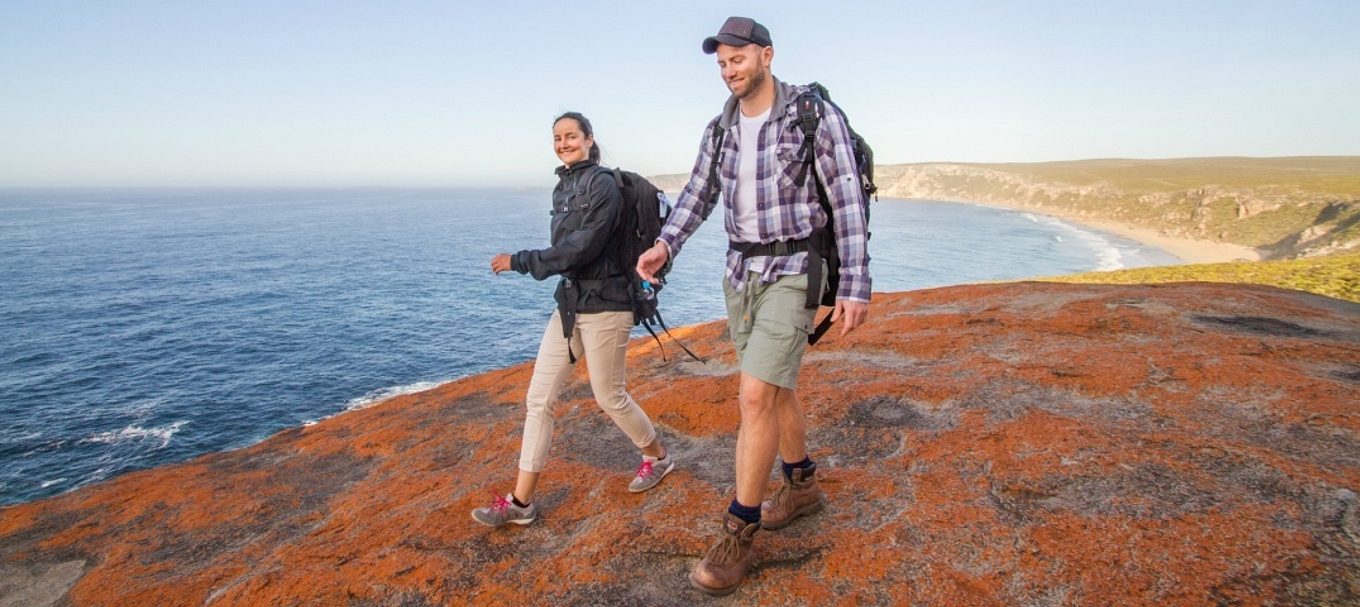 Win a Kangaroo Island Wilderness Trail adventure
Good Living is now on Facebook! To celebrate, we're giving one lucky reader a trip to KI. Here's how to enter.
This competition has now closed.
The Kangaroo Island Wilderness Trail is one of Lonely Planet's best new openings for 2017 and it's easy to see why.
The trail boasts 61 kilometres and five days of nothing but nature, with spectacular views of some of the most rugged, remote and spectacular coastline of the Southern Ocean, predominantly within Flinders Chase National Park.
This part of the island is renowned for its rare and diverse wildlife, pristine bushland, inspiring geological formations and sweeping coastal views.
It also features iconic landmarks such as the world-famous Remarkable Rocks and Admirals Arch.
The trail has come a long way since opening last year, and there are now tailored options for every kind of walker.
One of the newest options is a porterage and accommodation service provided by the nearby Western KI Caravan Park.
It offers everything from pre- and post-trail accommodation and transfers, to simply transporting your equipment each day from one campsite to the next – so all you need to carry is a day pack.
SeaLink is also making things easy for you with its self-drive or coach transfer package options right from your hotel in Adelaide.
Here's your chance to win
To celebrate the launch of Good Living's new Facebook page, we're giving one lucky reader the chance to win a Kangaroo Island Wilderness Trail adventure.
The prize pack valued at more than $1000 includes a double-pass for two lucky people to complete the five-day trek, return ferry travel for you and your car thanks to SeaLink, and a porterage service for your camping equipment so you don't have to lug it around each day, thanks to Western KI Caravan Park.
All you need to do to go into the draw is subscribe to Good Living, like our new page on Facebook, and like SeaLink and Western KI Caravan Park on Facebook as well.
Entries close on Friday November 17. See our terms and conditions for more information.
Have you already conquered the KI Wilderness Trail? Tell us about your experience in the comments section below.