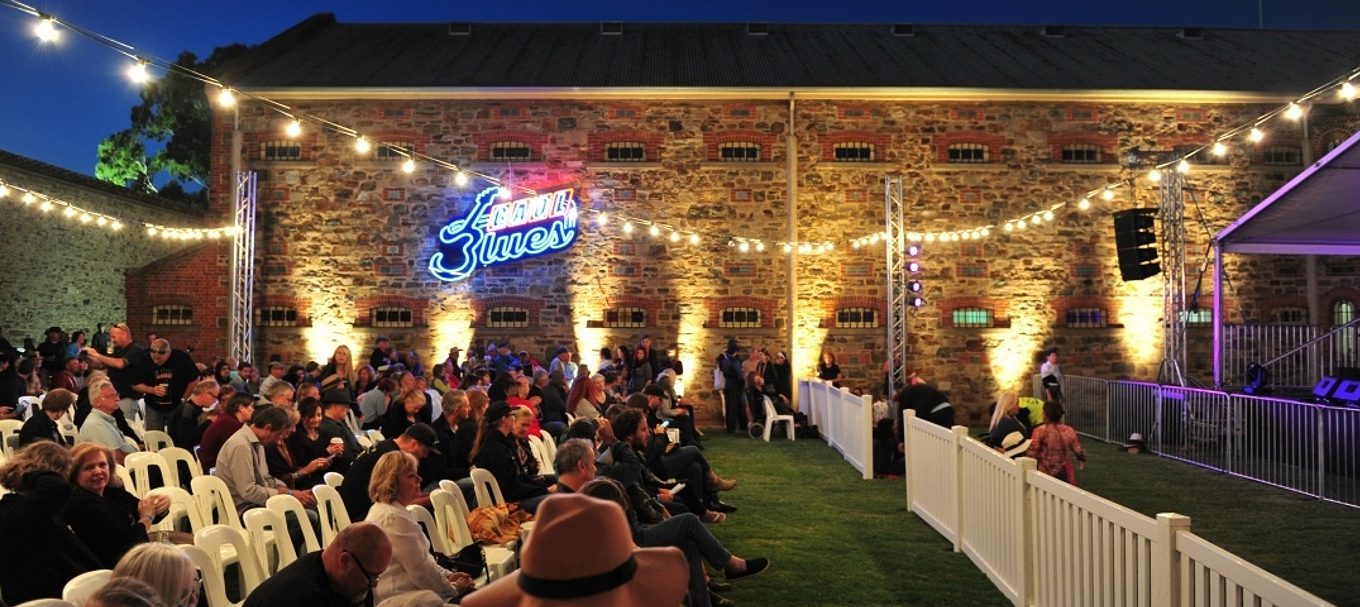 Where to hear blues tunes in Adelaide
Want to explore one of SA's heritage places, with a twist? Get your fix of history and blues with this special mix.
This competition has now closed.
Enjoy cool blues and warm sunshine at one of South Australia's iconic heritage sites this November – at Gaol Blues.
Held within the historic walls of the Adelaide Gaol, the event features 16 Australian blues bands over 11 hours on two stages, and some fantastic food and drinks – what's not to like!
Nearly 1000 people enjoyed the inaugural Gaol Blues festival in March last year, but since then the line-up has nearly doubled so there's twice as much to love. This year Dreamboogie, Isaiah B. Brunt, Gumbo Ya! Ya! and Zkye Blue are just some of the amazing acts on offer.
On top of the terrific local tunes, there are local craft beers, ciders and wines, and food inspired by America's Deep South, so pack a picnic rug and a hat and have a fantastic day on the gaol's grassy lawns.
You also get full access to the site, giving you the chance to explore between acts.
About the Gaol
The Adelaide Gaol is one of the two oldest public buildings in the state, along with Old Parliament House.
It was a working gaol for 147 years, from 1841 to 1988, and more than 300,000 prisoners passed through its gates.
The site is listed on the SA Heritage Register, including the two towers, the external wall, the so-called New Building, and the gallows where 21 prisoners were hanged between 1894 and 1950.
Spending time exploring and enjoying heritage buildings like Adelaide Gaol is a great way of connecting with SA's history.
With such a long, grim history, it's unsurprising that some people say the gaol is haunted – but you can find that out for yourself by exploring the buildings yourself, or by joining a guided ghost tour. Who knows what you might see?
Event details
What: Gaol Blues
When: Sunday, 11 November, from midday to midnight. Gates open at 11.30am.
Where: Adelaide Gaol, 18 Gaol Road, Thebarton.
Cost: $75 per person – or just $4.69 per band if you catch them all!
Details: For more information about the line-up, check the website. Buy your tickets online at Ticketebo.
Win tickets to Gaol Blues
Did you know Good Living is now on Facebook? Find our page and scroll through the posts to find a unique opportunity to win a double pass to Gaol Blues.
Been to the Adelaide Gaol before? Tell us about your experience in the comments section below.