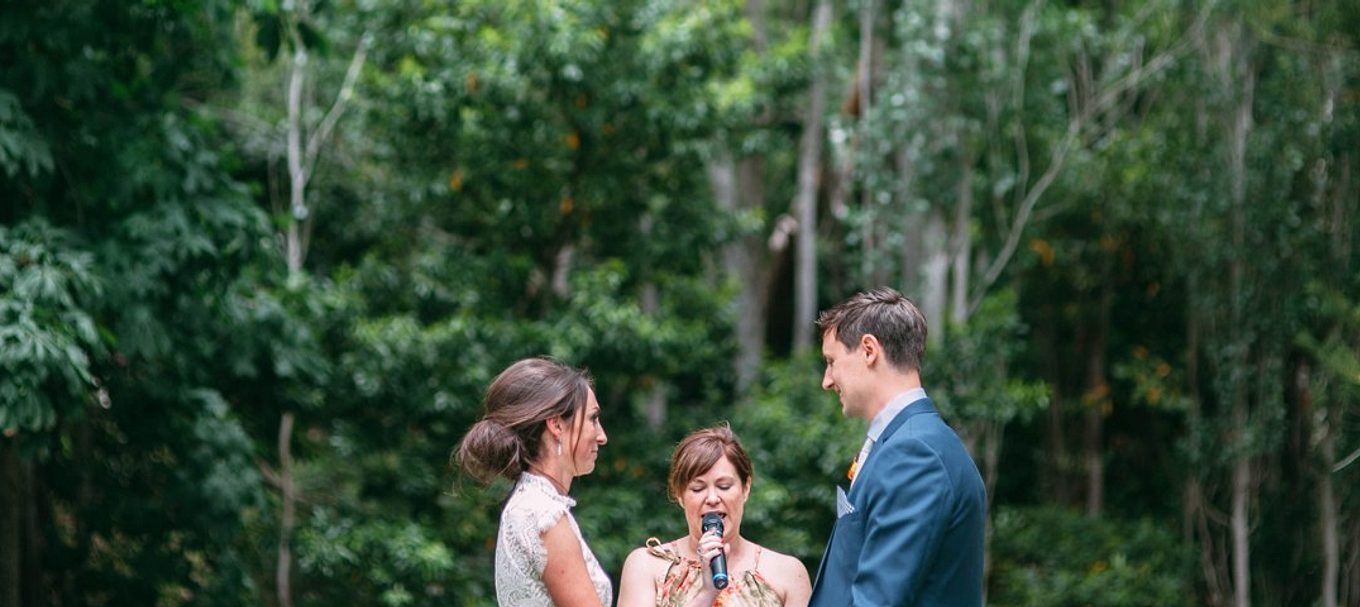 10 tips for getting married in one of South Australia's national parks
If you've always dreamed of having your wedding in one of SA's picturesque national parks, this guide's for you.
South Australia's national parks provide gorgeous natural surrounds for a unique wedding location at minimal cost compared to a more traditional location. What's not to love about that!
But before you jump head-first into planning your wedding at a national park, there are a few logistics you need to consider.
Here are our top 10 tips for planning a wedding in a national park:
1. Find the park for you
Think about which facilities you'll want access to on your special day. Do you want a spot that's got vehicle access, convenient parking, specific opening times, toilet facilities, shelter, or a wide open space for a ceremony? Not all national parks have the facilities to hold a wedding, so do your research and find one that has exactly what you need.
Hot tip: Use the find a park tool on the National Parks SA website to search for parks based on the facilities they offer.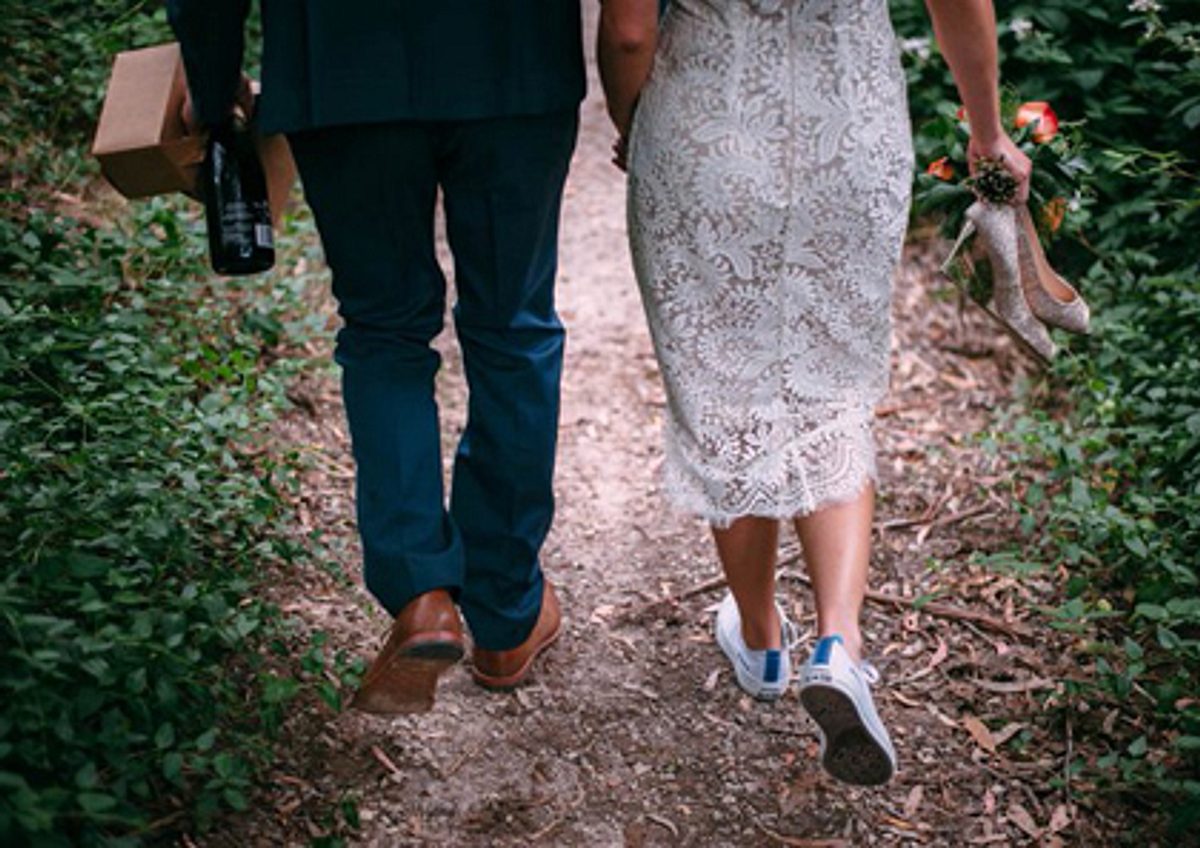 2. Choose your perfect spot
The best way to find out if a park is right for your wedding is to go and check it out. Grab your fiancé and go exploring! Don't forget to take some pictures so you can show your family, and so you can compare potential locations.
Hot tip: Check out 'A Belair National Park Wedding' by Love Cherish Adore for a dose of wedding inspo.
3. Figure out your wedding format
Do you want the ceremony and reception in the park, or just the ceremony? Some national parks, particularly those around metropolitan Adelaide, have specific closing times and limited facilities, so you might find that the best option is to have the ceremony in the park and then move onto another location for the reception.
Alternatively, if you're just keen on a natural setting for your photos, head to a national park for your wedding party photography.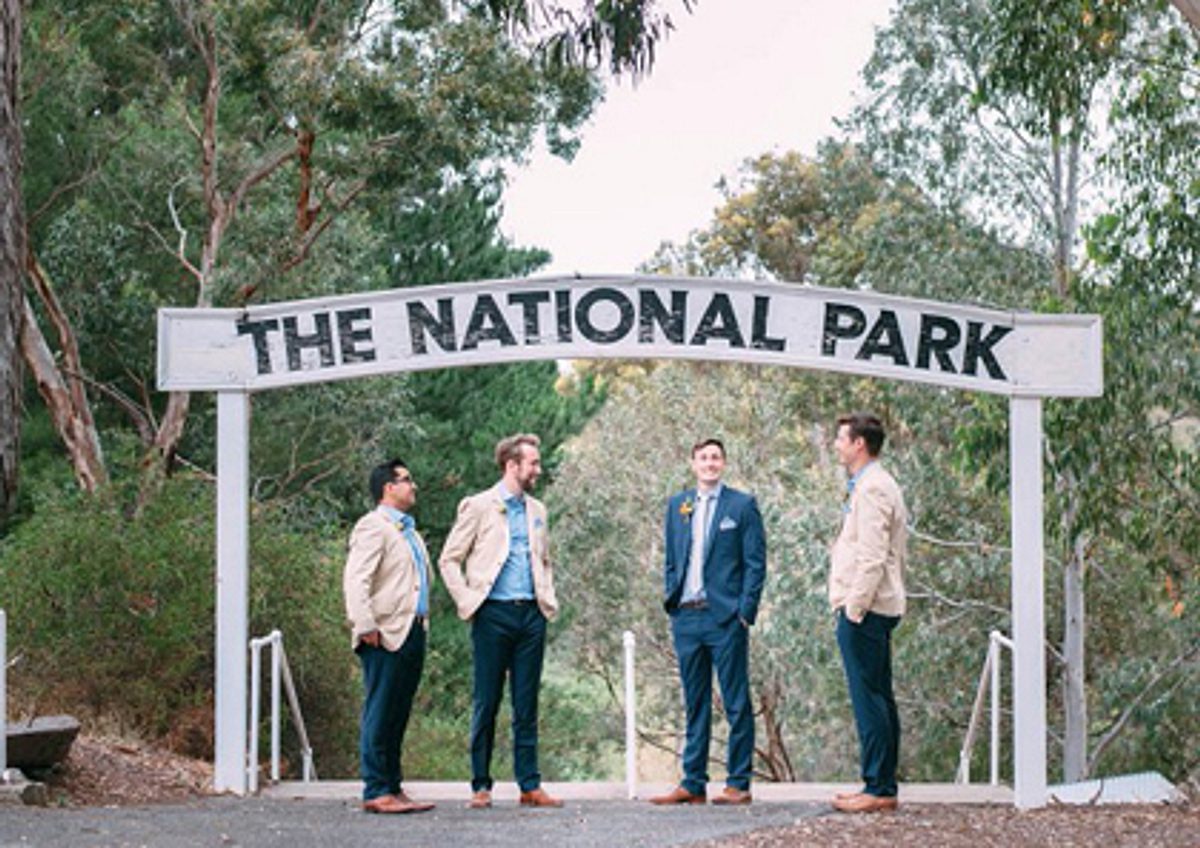 4. Apply for an event permit
You will need an event permit to hold your wedding in one of SA's national parks. The permit requires information about how many people are likely to attend, equipment requirements, and food and beverage details.
5. Plan for rentals
Depending on your wedding plans, you may need to hire some chairs and tables for your ceremony. Have a think about how and when they might be delivered to the park.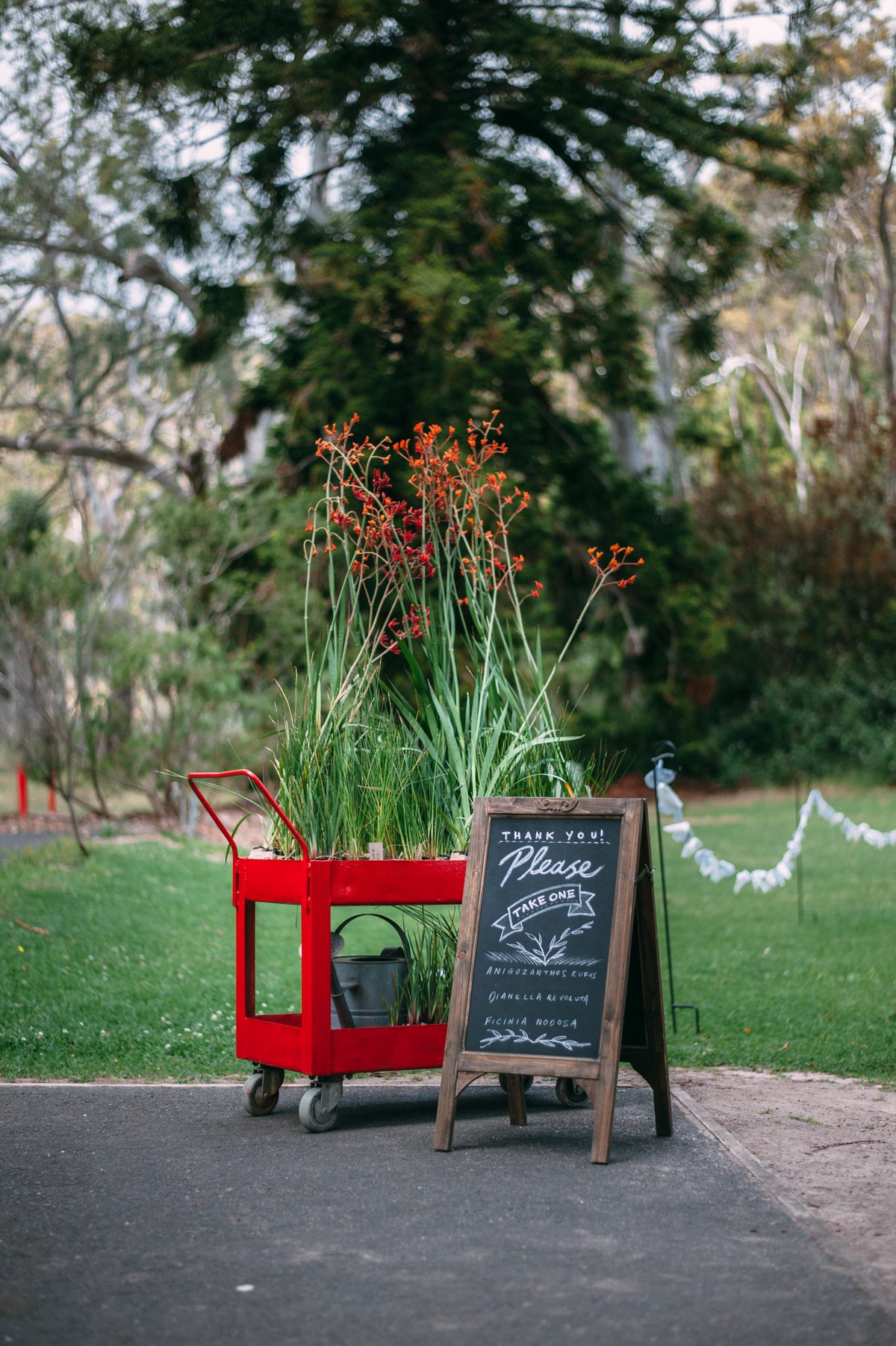 6.Catering and fire restrictions
If you decide to have your reception in a park, make sure you shop around and find a caterer who is experienced in providing food in an outdoor space with limited facilities.
Be aware that many national parks have restrictions on using generators, as well as other fire restrictions. These might impact on what you are able to cook, so always check with the specific park staff ahead of time so you know what's allowed by visiting the park's webpage.
7. Throwing confetti and flower petals is a no-no.
It is against national parks rules to litter in a park, which includes throwing confetti, rice and flower petals. We know what you're thinking – 'what harm could petals do?' Exotic flower species and petals have the potential to be carrying diseases, which could harm the native plants within the park.
8.Be aware of park closures

Many national parks are closed on days of catastrophic or extreme fire danger. This is always going to be a risk when planning a park wedding, but if you're really worried about it, try to get on the front foot. Choose a time of year when the weather is milder and there's less risk of bushfires and closures, such as late spring or autumn, or have a backup location in mind just in case.
9.Clean up
Remember, there are no bins in national parks so you'll need to arrange to take your rubbish with you – leave nothing behind. Perhaps flag this with your caterer or bar staff so they can take their rubbish with them when they leave.
10. Ask the experts
We get it, your wedding day is potentially the biggest celebration of your life. If you have any questions about holding your wedding in a national park, or want some advice about the best park locations, get in touch with our friendly parks staff.
Has one of SA's national parks been the perfect backdrop for your special occasion? We'd love to hear all about it – plus any tips you might have – in the comments section below.
Images: Thanks to Erin and Andy Shriner for letting us use your wedding photos!All images courtesy ofEvan Bailey Photography.