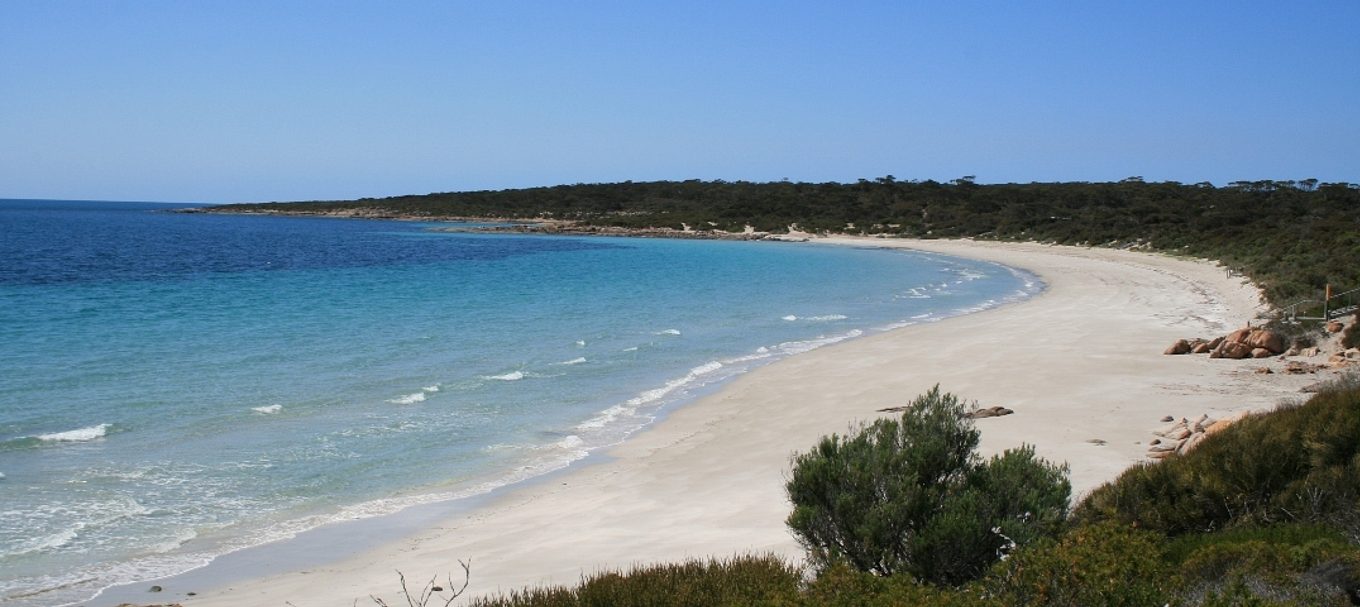 How to spend a day in SA's Lincoln National Park
Want to make the most of your visit to this iconic park? We've got you covered with this one-day itinerary.
Known for its spectacular ocean views and rugged offshore islands, Lincoln National Park is one of South Australia's many true beauties.
The park sits on the south-eastern tip of the Eyre Peninsula, just south of the regional city of Port Lincoln.
While it's an 8-hour, 680-kilometre drive from Adelaide the park's magnificent scenery and tranquil beaches will totally make it worth every 'are we there yet?' from the backseat of the car.
If you're in Adelaide or can make your way there, you can also choose to cut down your travel time by flying from Adelaide Airport to Port Lincoln in about 50-minutes.
Lincoln National Park has something for everyone. If you're feeling up for an adventure, you can go hiking, fishing or four-wheel-driving, but if you're after a more relaxing time, soak up the sun on the beach or cool off in the clear, blue waters.
You'll find plenty of opportunities for bird and wildlife watching and practicing your photography skills too.
To help you plan your visit, here are some ideas on how to spend a day in the park:
Before you go
Before you start your day of adventure, make sure you buy your vehicle entry pass. You can buy it online before you head to the park or from the Port Lincoln Visitor Information Centre.
Lincoln is renowned for its rugged beauty and wilderness – but this also means there's limited facilities available onsite, so you'll need to be prepared.
Make sure you pack enough drinking water and food as there are no shops located in the park. It's also a good idea to pack sun protection (a hat, sunglasses and sunscreen) and insect repellent. If you're planning on hiking it's also essential you wear suitable footwear and clothing, such as long pants.
When you get there
Morning
When you are all prepared and ready to go, travel to Port Lincoln and head south on Proper Bay Road until you reach the park entrance.
As you head deeper into the park, keep your eyes focused on the road as the abundant wildlife may make an appearance. It's best to be a little cautious and keep to the set speed limits – for your safety and the safety of our wildlife.
Before the sun gets too hot, go for a morning walk or hike. Head to the Stamford Hill Day Visit area carpark, where you'll have the choice of two walks:
Easy walk – Surfleet Cove Loop (1.5 hours return, 4.8 km)
The Surfleet Cove Loop is an ideal trail for the whole family. It's a scenic walk along the shores of Proper Bay and Surfleet Cove, which returns through eucalypt and tea-tree woodland.
Top tip: Take an optional detour at Surfleet Cove and follow the coast to Surfleet Point for views of Boston Island and Boston Bay.
Hard Hike – Stamford Hill Loop (2 hours return, 5.7 km)
Recognised as one of SA's top 40 Great Short Walks, this hike is for the more adventurous. Climb to the top of Stamford Hill through the diverse native vegetation until you reach the Flinders Monument – the perfect location for stunning panoramic views across the magnificent Boston Bay, Port Lincoln and the rest of Lincoln National Park.
Interpretive signs at the top of the hill provide information about the area's natural history, as well as the historic ruins left by the early woodcutters. The trail is a reasonable challenge and has some moderate inclines, but it has a good trail surface.
Top tip: If you're short on time, you can do the shorter return hike (45 mins, 1.6km) to Stamford Hill.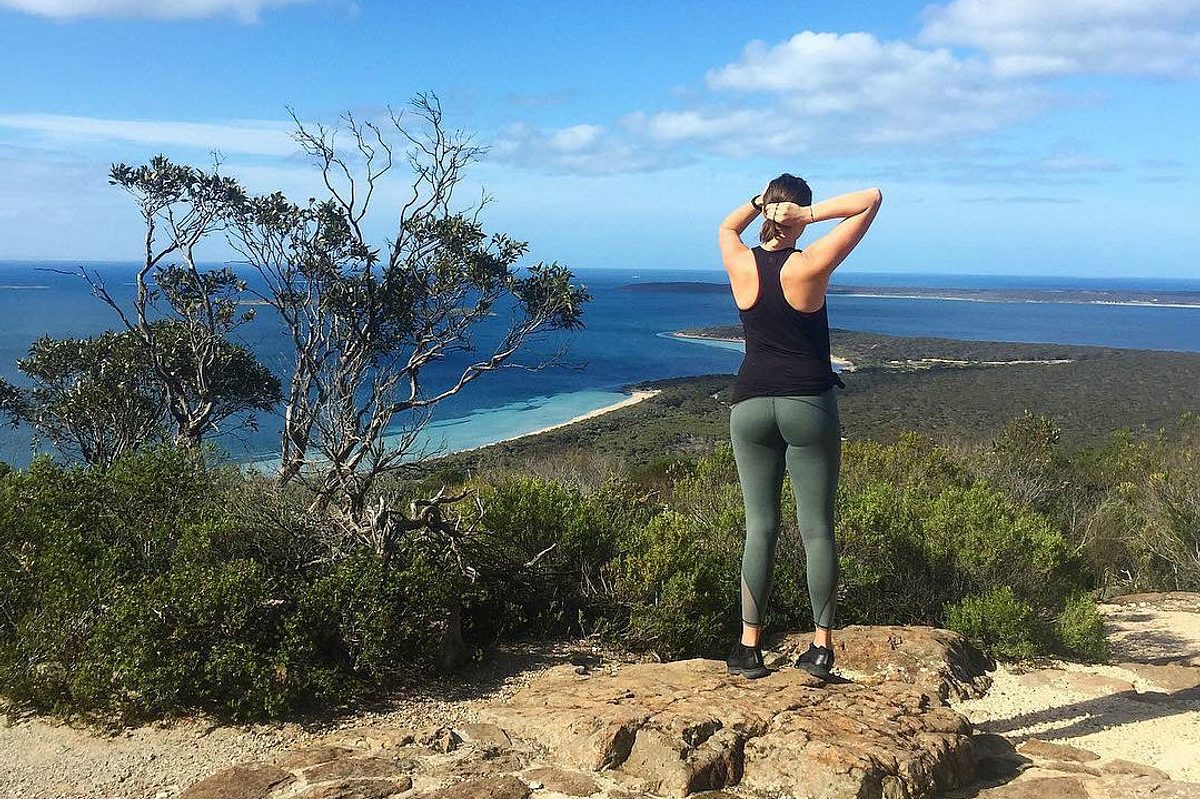 Lunchtime
By now you've probably worked up an appetite. Make use of the picnic shelters and tables overlooking the beach at Stamford, where there's a staircase trail that takes you down to the beach. Cool off with a swim or just dip your toes in the shallows.
Top tip: If you're ready to move on and your hunger can wait a little while, there's similar picnic facilities at September Beach Campground, which is only about a 20-minute drive away.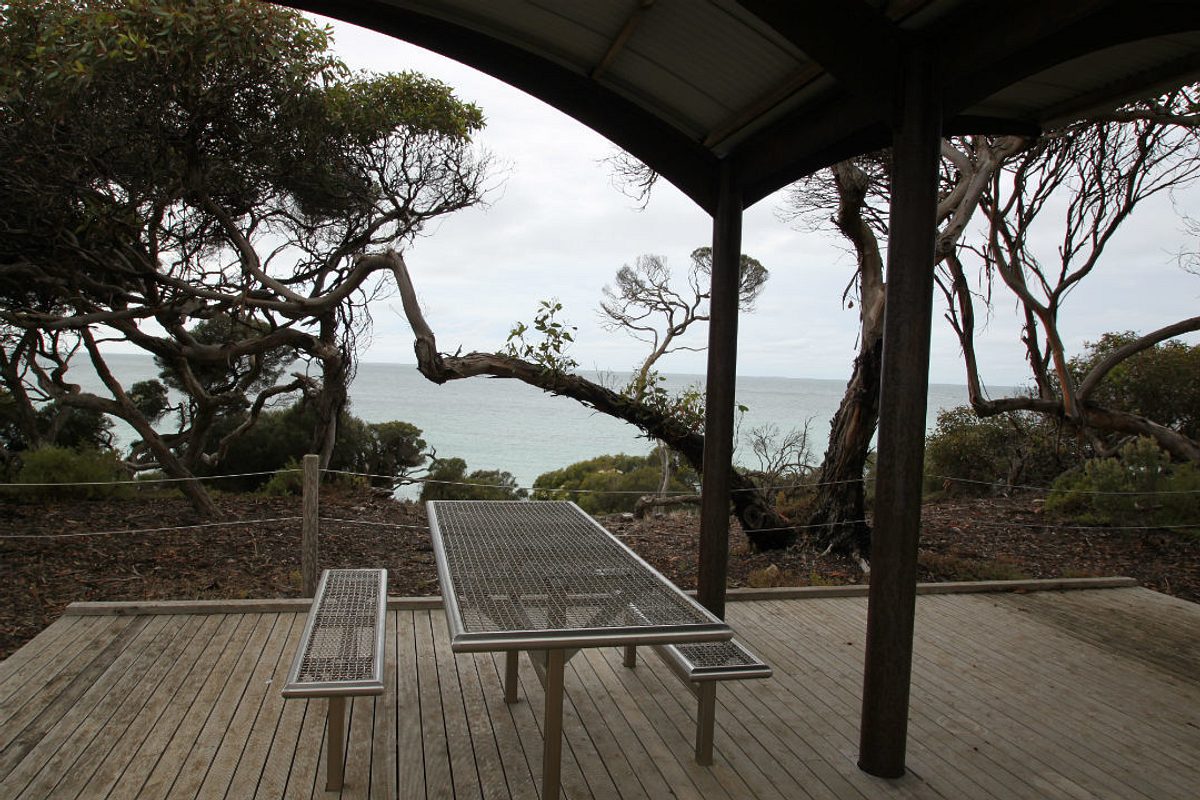 Afternoon
Leave the bitumen behind you and take the unsealed road to Cape Donington – don't worry the road is still two-wheel-drive accessible but make sure you drive to the road conditions. You'll be rewarded with views of Spalding Cove as the road hugs the coast.
Explore Donington Beach, Cape Donington Lighthouse and September Beach. Just don't forget your camera or smartphone to capture these beautiful places.
If you have the energy for another walk, take the Cape Donington to September Beach hike (1 hour return, 2 km). This moderate hike follows the rocky coastline through the coastal heath and offers refreshing sea views.
Top tip: As you start the journey back to Port Lincoln, take a detour (14 km return) to Taylors Landing where you'll find a stunning secluded beach with turquoise waters and white sand. Keep your eyes alert for malleefowl crossing the road as the Ranger and Friends of Park Volunteers have spotted them here at this time of year.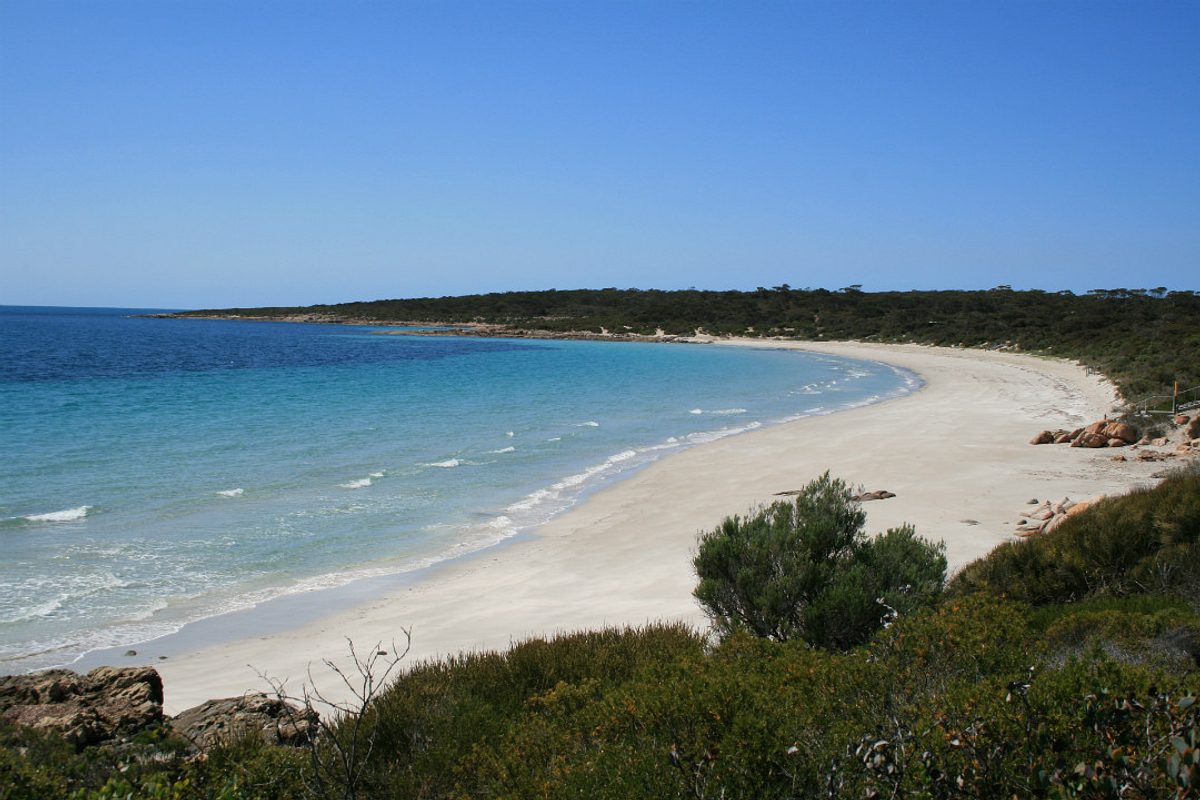 On your way home
A day in Lincoln National Park isn't complete without a visit the spectacular Wanna Lookout, which offers stunning views over the Sleaford Bay Sanctuary Zone.
The sanctuary zone protects an important aggregation area for southern right whales. They can often be spotted from May to October with their young and jostling for a mate before migrating back to Antarctic waters in spring.
Top tip: Try to time your visit with sunset for a memorable photo.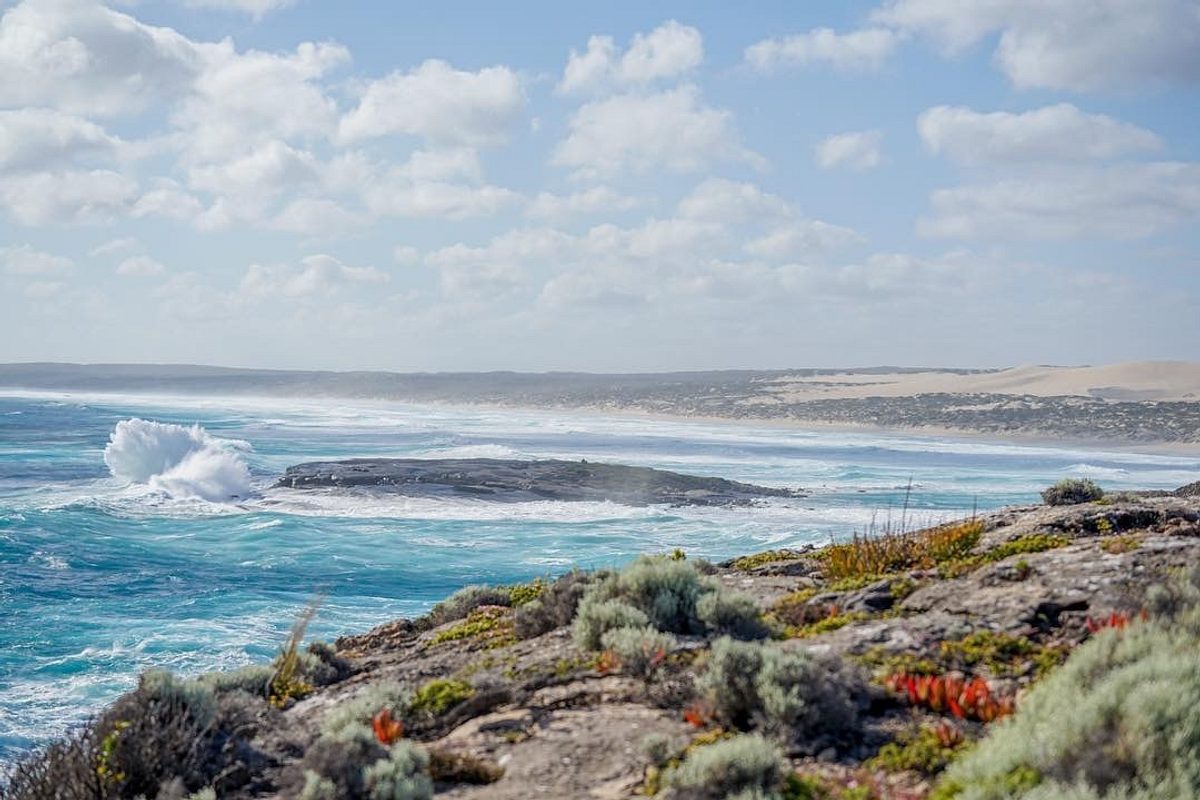 There's so much to do in Lincoln National Park, you'll likely run out of time to see and experience it all. So why not extend your stay and camp in one of the 16 campgrounds that can be found in the park?
Want some extra tips for your next visit? Find out what park ranger Elly Schultz recommends.
(Main image: September Beach)
This story was originally posted in December 2018