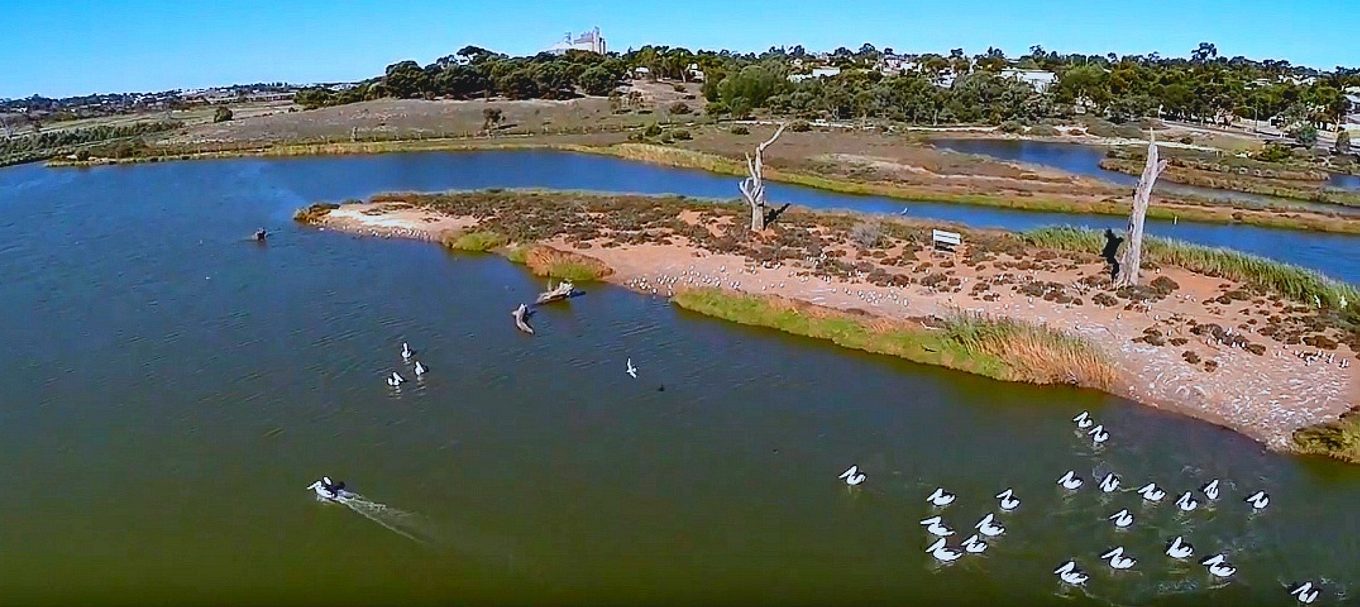 Learn about wetland plants and animals
Find out how you can use smartphone technology as a pocket guide at Murray Bridge's Rocky Gully Wetlands.
Set on 4.5 hectares just outside Murray Bridge, Rocky Gully Wetlands is the perfect place for a walk or a bit of birding or animal spotting.
Seventy-five species of birds have been recorded at the site, and depending on the time of year, pelicans, ducks, cormorants, egrets and other waterbirds are plentiful.
If you look closely you may be lucky enough to see native fish such as the threatened Murray hardyhead, frogs, or even an echidna nosing around on the banks.
The 1.8-kilometre Sanders Walking Trail is an easy half-hour walk suitable for people of all ages and levels of fitness.
And what makes this spot extra special is that you can learn so much along the way, all from the palm of your hand.
Decoding your surrounds
At regular points along the trail, you'll find sign posts with QR codes to scan with your smartphone, which take you to short YouTube videos where you can learn more about the local plants and animals.
There are even three fixed photo points so you can submit pictures as part of the region's wetland research.
Need some convincing? Watch this beautiful drone footage of Rocky Gully to see what you're missing.
Rocky Gully Wetlands