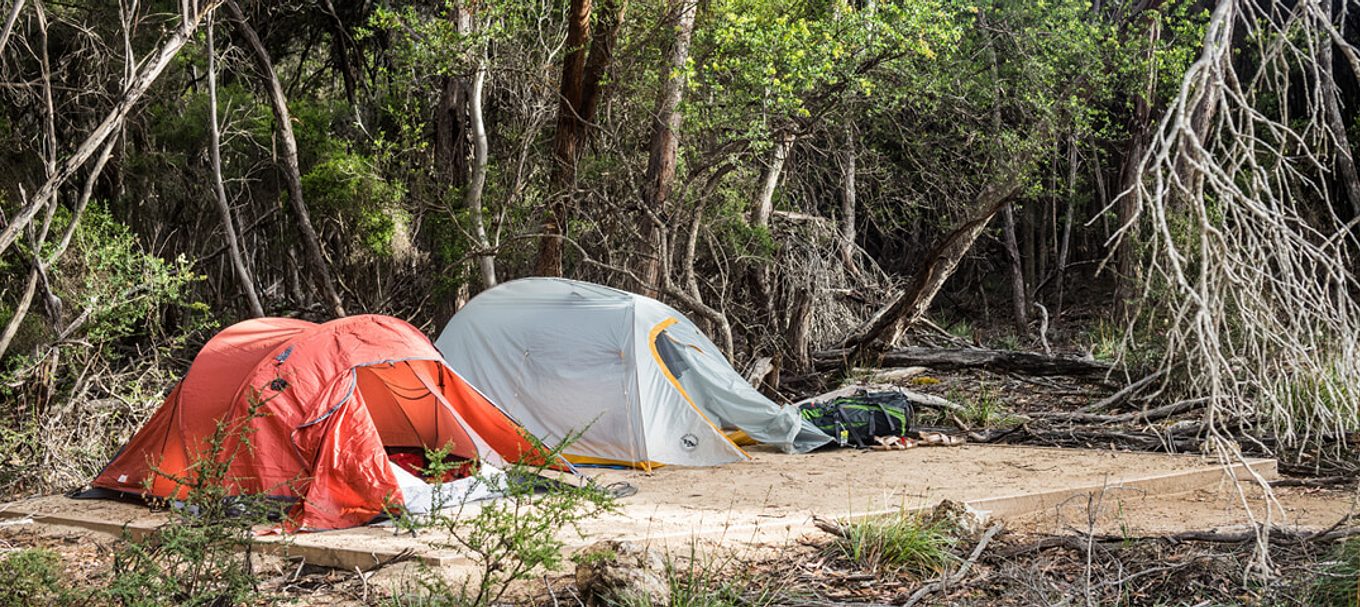 Be a courteous camper with these helpful hints. Respect the park and other visitors – and have a great trip.
During busy camping times like Easter, national parks and campgrounds are often left worse for wear. Park rangers sometimes have to deal with the aftermath of campsites strewn with rubbish.
Don't be 'that guy' who ruins it for everyone else.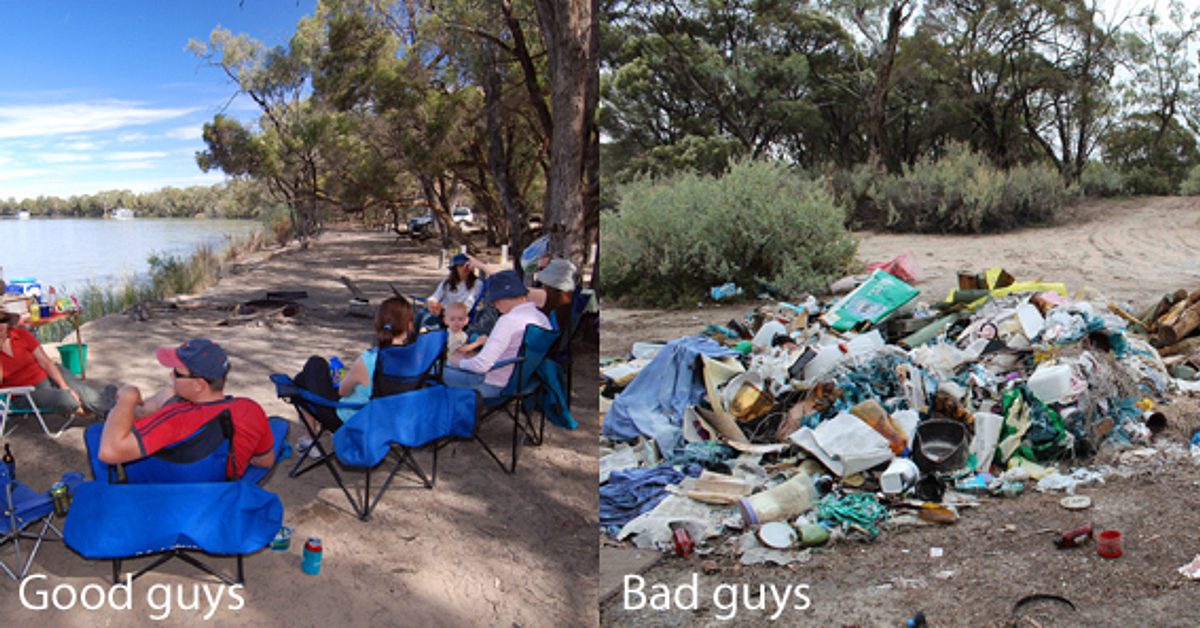 Here's how to be an upstanding park visitor:
DO

DON'T

Check the National Parks South Australia website before you leave home.
Hint: You can print out individual park information in a handy brochure format by clicking the 'PDF Park Brochure' button located in the top right-hand corner of each park's page on the website.

Arrive at the park without doing your research.

Book before you go.
Hint: Campsites at 36 of our most popular parks need to be booked ahead of your stay – either online or through an agent.

Turn up without booking only to find that there aren't any campsites available.

Think about what you'll need for your camping trip and how you can reduce the amount of rubbish you'll create.
Bring a few garbage bags and take your rubbish with you when you leave.

Dump your rubbish in the park. It is not acceptable to leave your rubbish in a bag next to a bin – it's hazardous to scavenging wildlife.
Animals can easily get into garbage bags, distributing rubbish far and wide, and potentially become sick or injured from eating the contents.

Get the free app, to get the park map. Hint: Before you go, download the free Avenza PDF Map app so that you can access an interactive park map while you're away. The app will operate even if you have no network connection in the park, as it uses your device's built-in GPS to plot your real-time location within the park onto a map.

Get lost in the park because you didn't come prepared.
Hint: Park maps have heaps of useful information on them and are freely available on the Avenza PDF map app or can be printed from the National Parks South Australia website.

Check if you can have a campfire.
If it's permitted, bring your own firewood.

Forage for, or cut down, wood in a national park. This is not allowed.
Dead and fallen timber is important habitat for birds, animals and insects.

Put out your campfire whenever you are not attending it.

Leave your fire smouldering overnight, unattended.
If a small ember gets caught on a gust of wind, it can have dire consequences.

Leave your pets at home.

Bring your fur baby along for a holiday.
This is for the protection of native wildlife and your dog. Pest baiting is common in parks.

Secure your food in containers at night.

Leave food or scraps out to tempt the resident possum into your campsite for a midnight snack.

Bring a shovel and dig deep.

…you know why

Share your experience.
Hint: Hashtag the full park name on Instagram to share your photos with other park users, such as #murrayrivernationalpark

Keep it to yourself.
Hint: Others would love to see what you're up to – it may help them plan their next visit.
If you notice someone dumping rubbish or cutting down firewood, do the right thing and report it to the ranger on duty. Contact details for each park can be found on the individual park pages of the National Parks SA website – you might like to screenshot the contacts page on your mobile phone before you head off, just in case.
Most importantly of all though, DO get out and enjoy a park!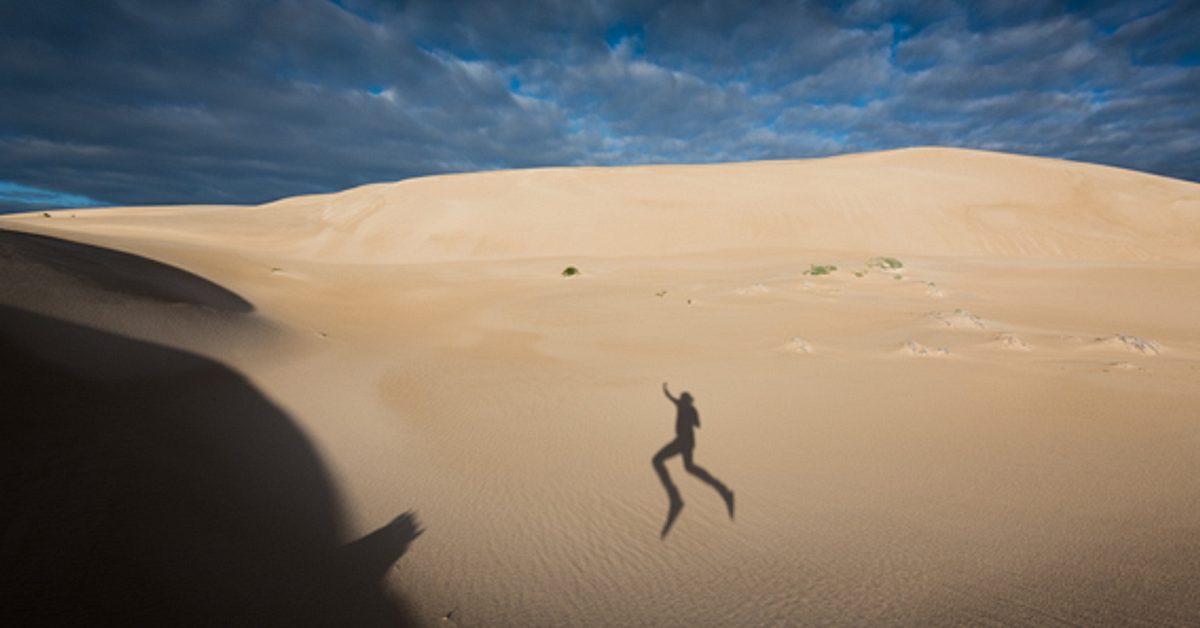 This story was originally posted in April 2017.