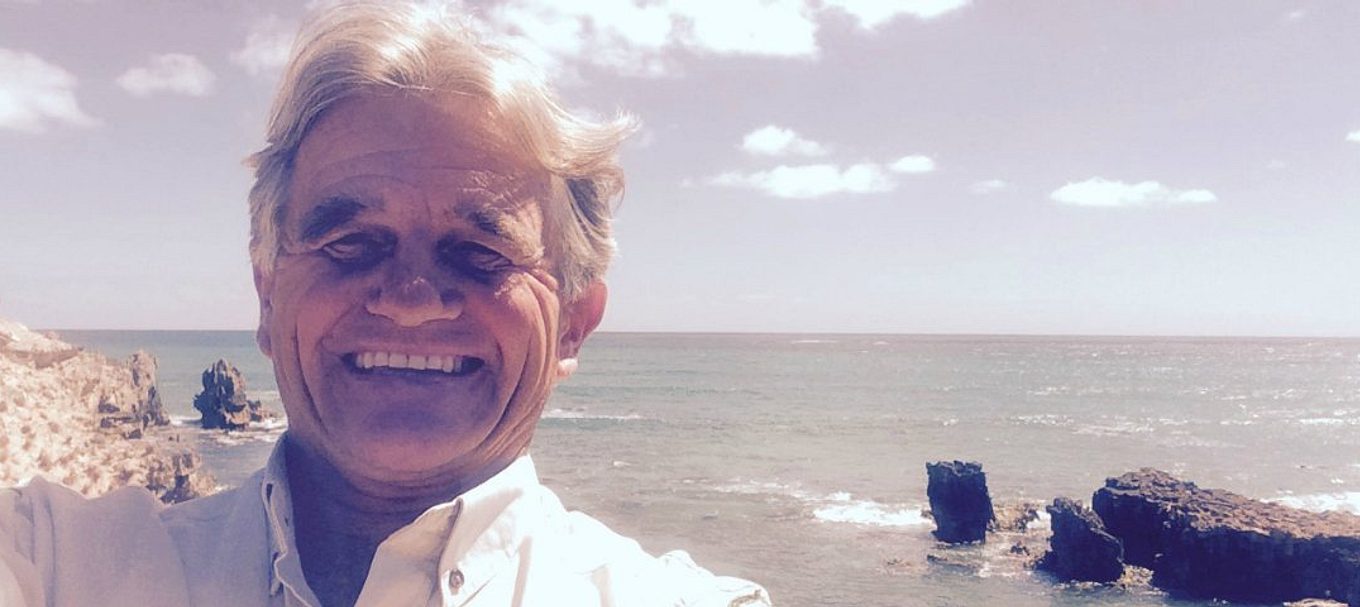 Insider Guide – Canunda National Park
Go behind the scenes to discover the unique jobs and passionate people that care for South Australia's environment.
Glenn Jackway – Senior Ranger at Canunda and Robe Area Parks
What's the biggest drawcard at Canunda?
Amazing landscapes and seascapes! Canunda National Park has it all. Sandy surf beaches and large sand dunes, rocky headlands and steep cliffs, reef platforms and rock pools, geological formations and Aboriginal middens.
The clifftop walking trail in the northern section of Canunda, which stretches for many kilometres, is a real highlight. This trail is close to Southend, accessible by 2WD, and the coastal scenery and wildflowers are brilliant.
To see most of the park you will need a 4WD or trail bike – or be willing to put your hiking boots to good use.
What do you enjoy most about your job?
The variety of work is a real positive, and the balance of field work with office work is pretty good. Being stationed in a 'one ranger office', you do a lot of everything, from compliance work, wildlife rescues, weed and vermin control, planning and maintaining walking and vehicle tracks, prescribed burning, interpretation and regulatory signage, managing marine parks, working with volunteers – and the list goes on! Thankfully I'm assisted by two very capable park assistants based at Southend and occasionally other staff from the Lower South East District.
Also being a crusty old surfer and fisherman, it is a great place to live and work having the ocean and Canunda National Park at my back door.
What's the most amazing thing you've seen at Canunda?
In my 20 years of being a park ranger in Canunda, I have seen many interesting land and marine creatures, some alive, some dead.
I am still amazed how much the sand dunes, beaches and cliffs regularly change from the forces of the wind and the waves. Aboriginal oven stones and some rock formations are covered over and others are unearthed by mobile sand dunes. After a wet and wild winter, thousands of tons of cliffs can plummet into the sea. It's an incredibly dynamic place.
What would visitors find surprising about Canunda?
Visitors may be surprised to find how much difference there is between the dense scrub-lined clifftops in the north, to the thick wetland scrub and tussock grassland near Lake Bonney, to the rolling sand dunes in the south.
They may also be surprised that they can drive the length of the park in a 4WD and in doing so, may not even encounter another person during their trip. It's really a semi-wilderness park, where kangaroos, echidnas, wombats, lizards, shorebirds and bush birds will far outweigh human visitors.
Throughout the month of December, Canunda National Park is being celebrated as Park of Month – an initiative between Nature Play SA and the Department of Environment, Water and Natural Resources.
For more of Glenn's insider tips on what to look out for on your next visit, check out 5 treasures in Canunda National Park. And don't forget to sharepictures of your next visit on Instagram and tag #nationalparkssa, or share your experience with us in the comments section below.