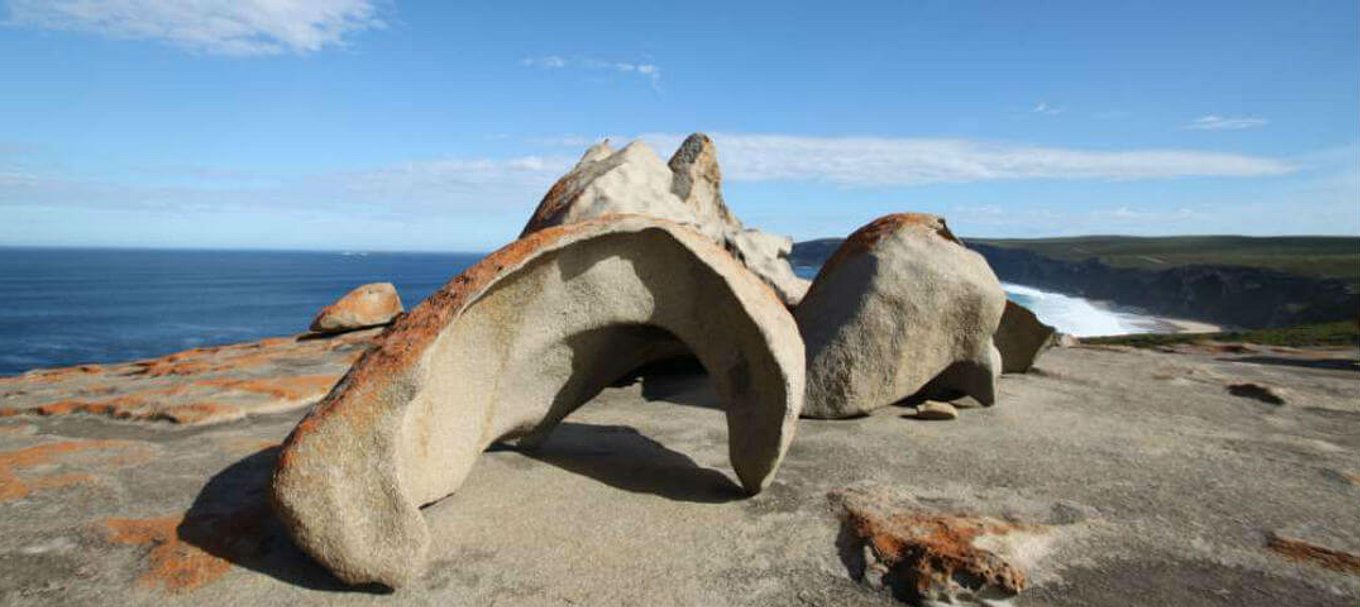 If amazing geological formations, caves and ancient fossils sound appealing, add these parks to your bucket list.
Some of South Australia's national parks are a geologist's dream, boasting rock formations dating back millions of years, World Heritage listed caves and the fossilised remains of creatures from days gone by.
Sound interesting? Here are six parks that are perfect for rock fans:
1. Hallett Cove Conservation Park
At just 45 minutes from Adelaide's CBD, Hallett Cove Conservation Park lets you get your geologist on without leaving the suburbs.
The park is home to the remains of a 280-million-year-old glacier – evidence that SA went through an ice age.
There are a variety of interesting rock formations in the park, including Black Cliffs, the Sugar Loaf and the Amphitheatre, all of which can be reached from the walking trails.
The beach is also a popular swimming spot, so you can have a dip at the same time.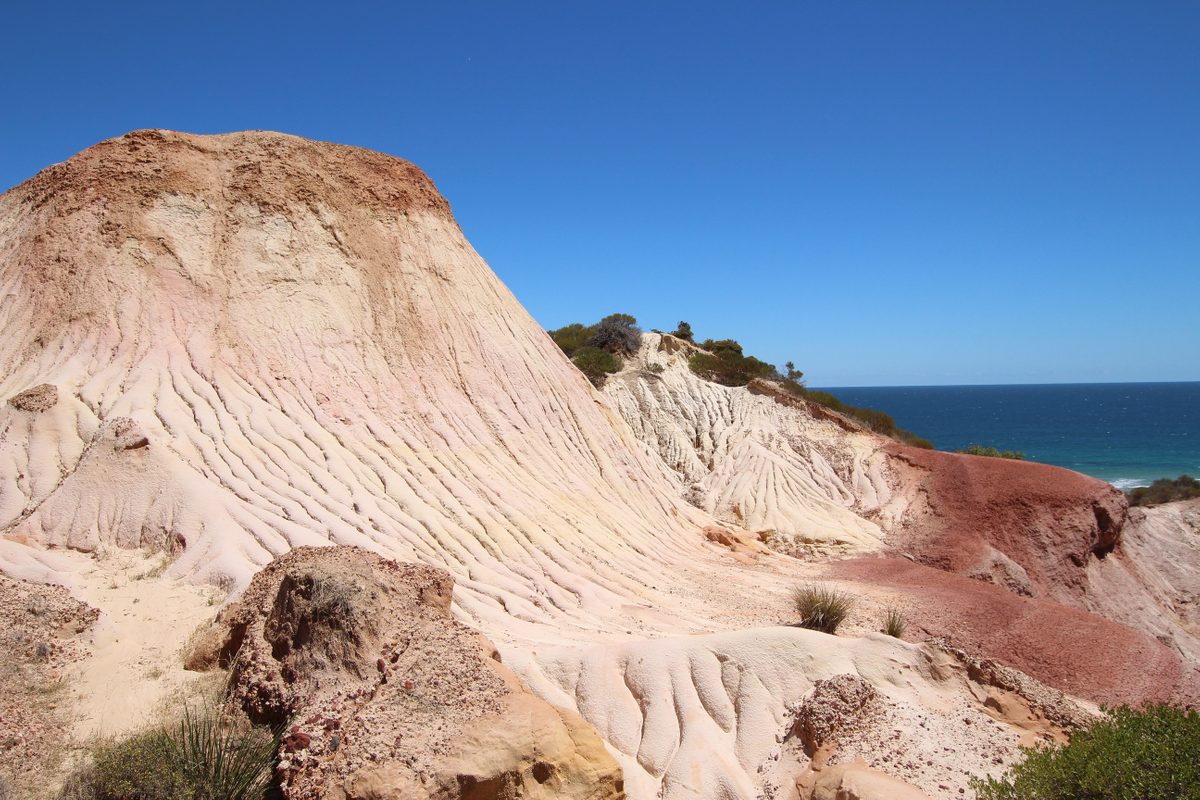 2. Naracoorte Caves National Park
Naracoorte Caves National Park in the state's South East has it all, with megafauna fossils and spectacular limestone formations. The park features a network of 28 caves, four of which are open to the public.
Alexandra Cave is known for is beautiful stalactites and stalagmites, while Victoria Fossil Cave is a significant site for megafauna fossils such as diprotodon (the giant wombat), thylacaleo carnifex (the marsupial lion) and giant kangaroos and snakes.
The area's rich fossil deposits have also seen it named as South Australia's only UNESCO World Heritage Area.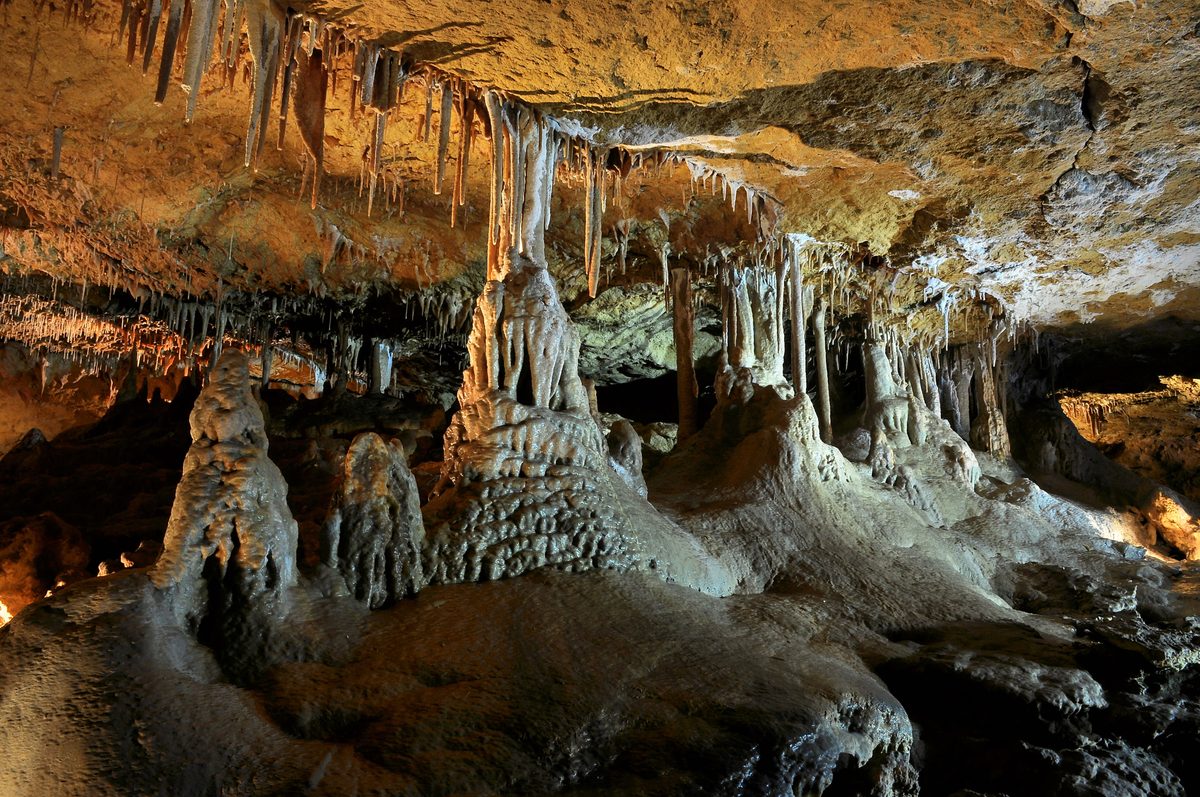 3. Flinders Chase National Park
No list of SA's geological wonders would be complete without Flinders Chase National Park on Kangaroo Island.
The park is home to Remarkable Rocks, a collection of 500-million-year-old weathered granite boulders that must surely be the state's best-known rock formation.
You can also see Admiral's Arch, the craggy rock bridge near the lighthouse at Cape de Couedic, and go underground to marvel at the limestone wonderland of Kelly Hill Caves.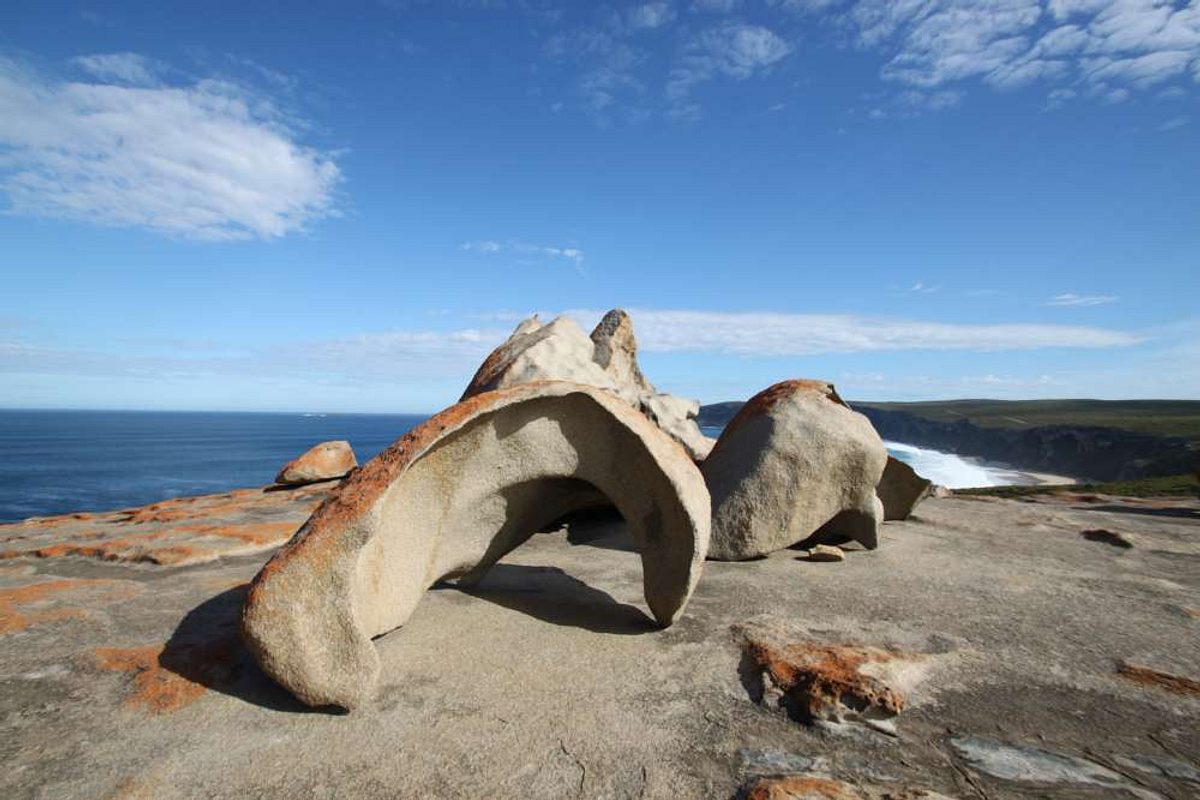 4. Gawler Ranges National Park
The Gawler Ranges National Park features some incredible rock formations, including the Organ Pipes and Kolay-Mirica Falls, created from volcanic eruptions 1.5 billion years ago.
The Organ Pipes are some of the largest volcanic rhyolite formations in the world and they and Kolay-Mirica Falls can be easily reached on foot.
About six hours' drive from Adelaide, the park covers more than 1600 square kilometres and is the ideal place to really get away from the crowd and just enjoy the peace and quiet of the outback.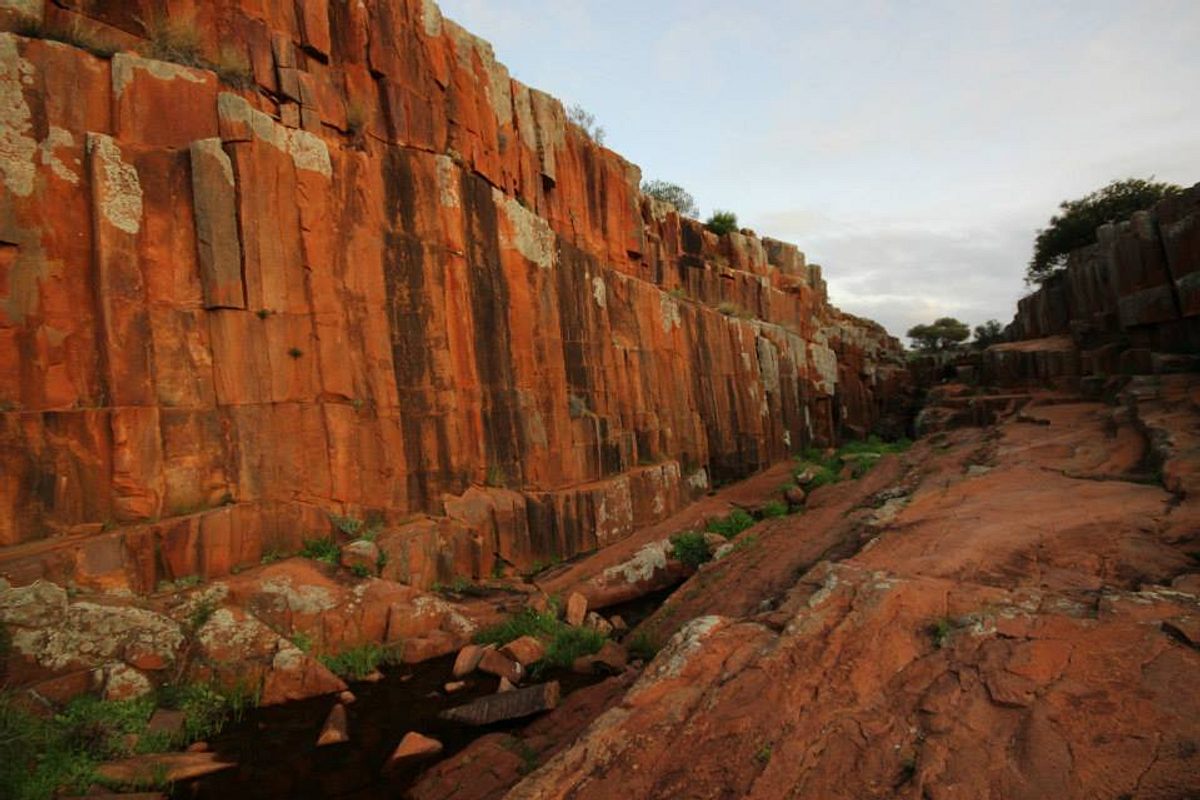 5. Ikara-Flinders Ranges National Park
Every true SA rock fan knows Wilpena Pound, the great bowl-shaped enclosure in Ikara-Flinders Ranges National Park.
Wilpena Pound is 15 km long and 7 km wide, and is crisscrossed with many walking and hiking trails.
Outside of Wilpena Pound, the park also offers great walks, cycling and scenic drives, as well as beautiful spots like Bunyeroo Gorge, Brachina Gorge, Edowie Gorge and Sacred Canyon.
Head along the Trezona Hike route to see the Ediacara Fossil site, which shows evidence of the first complex life on earth and is a must see for anyone with an interest in palaeontology. Along the trail, you'll also be able to spot the Golden Spike, an important geological site.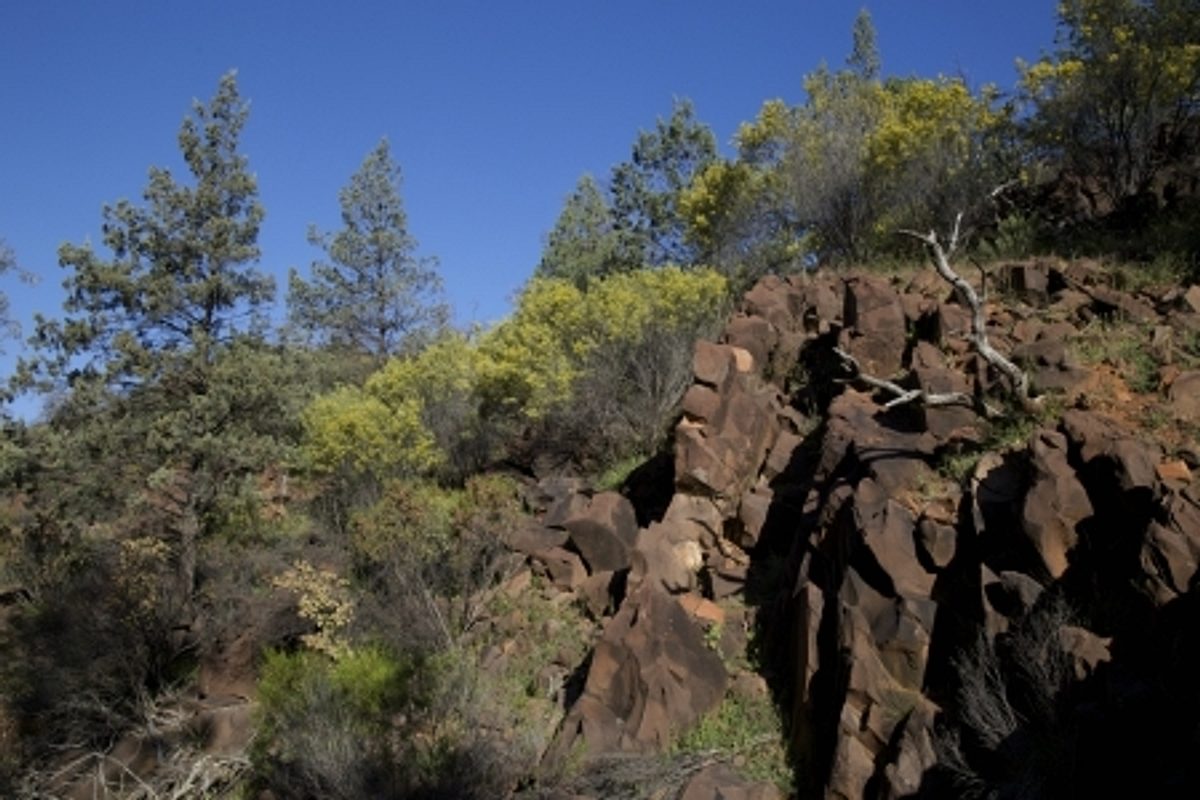 6. Kanku-Breakaways Conservation Park
With their vivid sedimentary rock formations rising from a flat plain, the Kanku-Breakaways are already well-known to many lovers of Australian movies, as the locations for films such as 'Mad Max: Beyond Thunderdome' and 'Priscilla, Queen of the Desert'.
The park is about half an hour north of Coober Pedy and is best seen by 4WD in the cooler months of the year.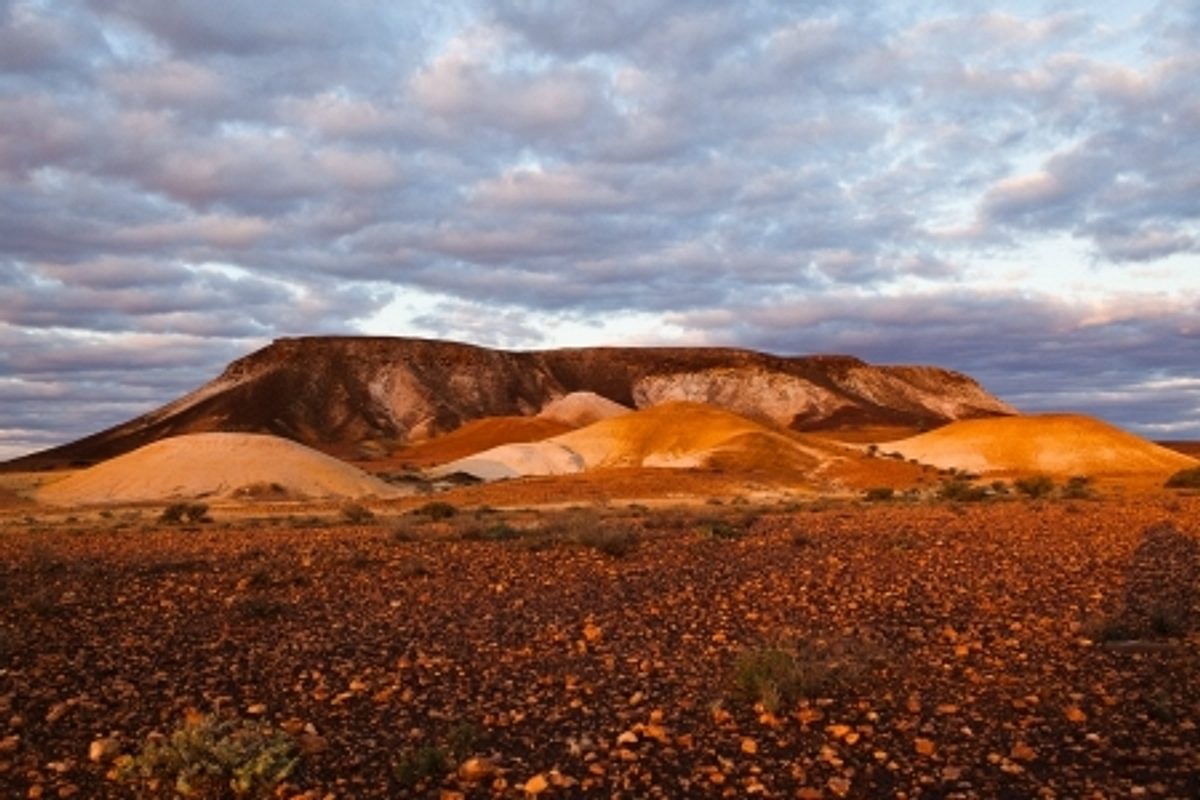 Remember to check the National Parks SA website before you go for all the details about your chosen park, including any park closures.
Main image: Kelly Hill Caves
This story was originally published in September 2016.