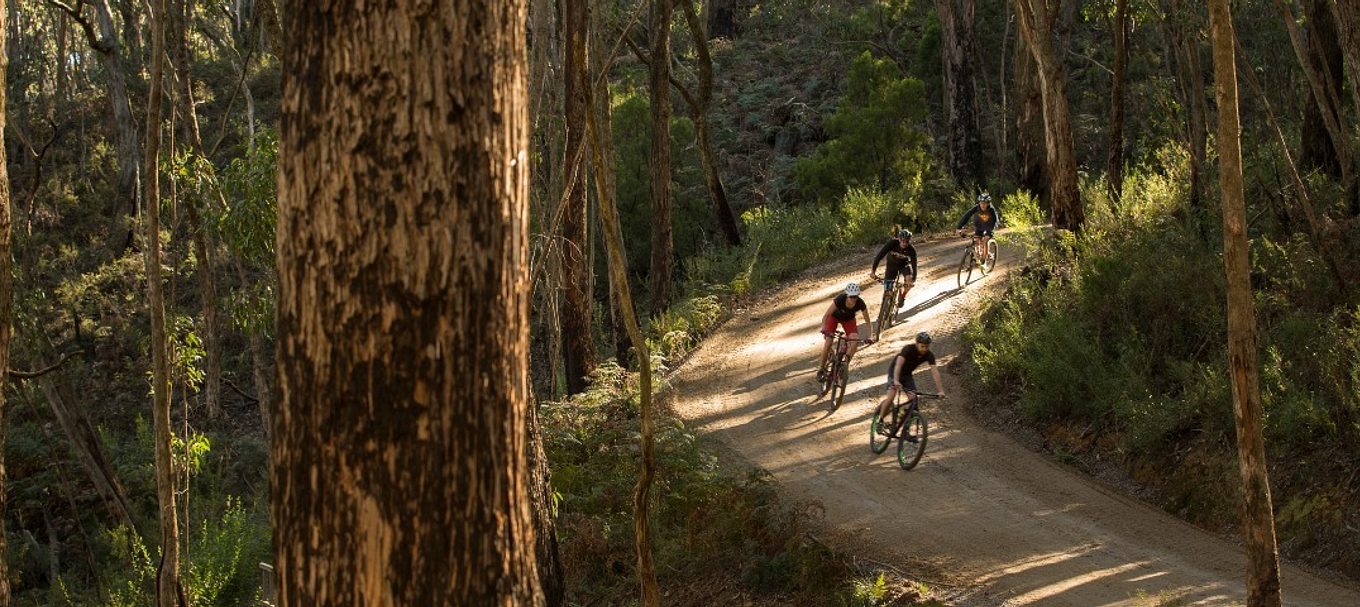 Insider Guide: Cleland National Park
Go behind the scenes to discover the unique jobs and passionate people that care for South Australia's environment.
Kerri Villiers – Ranger-in-Charge – Adelaide and Central Hills
How would you describe your job to someone at a BBQ?
I don't do what people tend to think I do. I manage a team of staff who look after 30 parks around the Adelaide and Central Hills area. With my team of rangers I manage a range of tasks including providing engaging visitor experiences, managing assets and infrastructure, biodiversity conservation and wildlife management, fire management, heritage protection, volunteer support and community collaboration and engagement.

I also work with other team leaders in the district and region to deliver a range of natural resource management services to the community. Parks in the Adelaide and Central Hills District are subject to impacts from a large population of people with complex and varied expectations on the management of these reserves. No two days are the same, it can be challenging but also immensely rewarding – I wouldn't want to be doing anything else.
How did you get into this line of work?
Since high school I always wanted to be a park ranger. I got the university prospectus early so I knew which subjects I needed to undertake in high school to get into the park management course. I grew up in the suburbs but just knew I wanted to have a career in nature.

I started out catching koalas on Kangaroo Island, followed by a stint as a Cave Guide at Kelly Hill Caves Conservation Park. I then moved on to become a summer ranger with Parks Victoria, and after that I started working full time as a ranger at Black Hill. The rest is history.
What do you encounter in a 'normal' day on the job?
Hmm…that's a hard question – every day is different. A work day can include anything from doing a tour of a park, to ministerial correspondence, or jumping on the back of a fire truck, to overseeing large scale infrastructure projects.

I have a team of nine rangers who are really the ones responsible for the day-to-day management of the parks in the district. My job is to empower my team and to provide the support they need to ensure parks are sustainable, safe and enjoyable places to visit.
What's the most amazing thing you've seen at Cleland National Park?
I don't know that there is one amazing thing or event that I can recall experiencing in Cleland National Park. But for me, what makes Cleland such a special park is the seclusion, sense of isolation, spectacular views, and ability to see amazing wildlife such as bandicoots and yellow tailed black cockatoos in the wild all within such close proximity to urban Adelaide.

One amazing event that I haven't been fortunate to experience yet but am eagerly waiting for is snow on Mount Lofty Summit!
What are your insider tips about Cleland National Park?
Definitely take the time to explore the park away from the ever-popular Mount Lofty Summit – this park has so much more to explore. Try visiting the secluded trails in the southern area of the park.
It's just such a joy that we have such an amazing park so close to Adelaide city, there is no excuse not to come and explore!
Check out5 treasures in Cleland National Parkfor more insider tips on what to do on your next visit.
This story was originally posted in July 2016