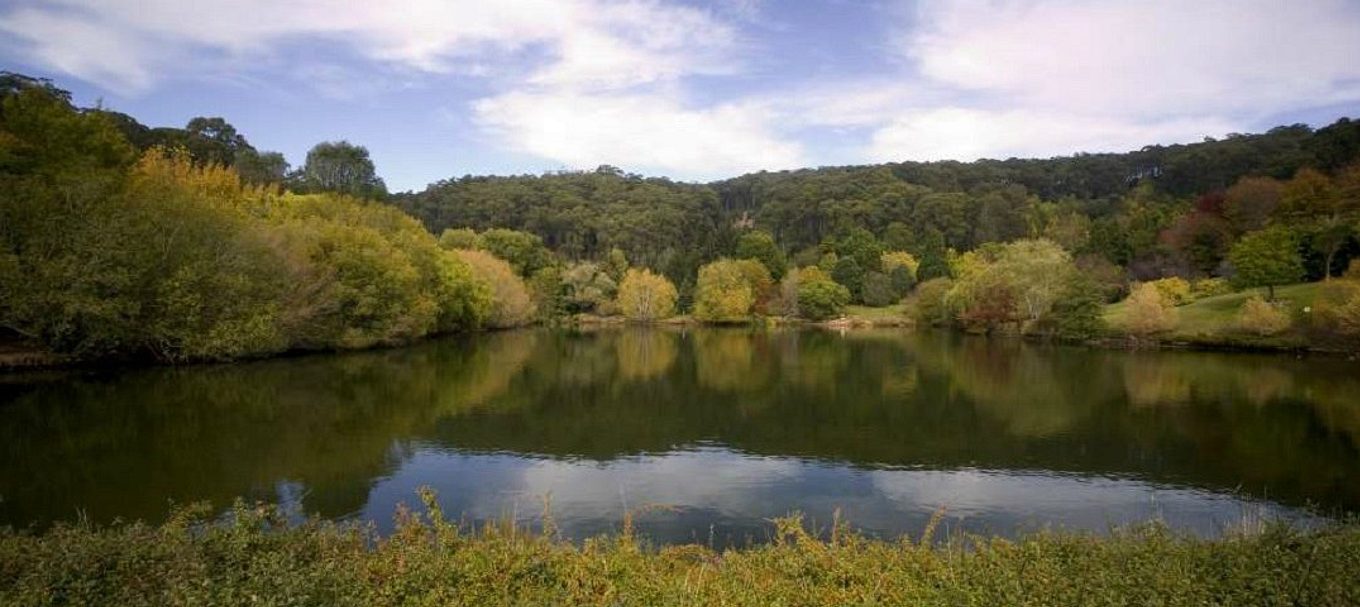 5 things to enjoy at Mount Lofty Botanic Garden this winter
From waterfalls to wildlife, winter is a great time to visit Mount Lofty Botanic Garden. Here's what's in store.
Three beautiful public gardens make up South Australia's suite of Botanic Gardens – and what better time of year to visit the Adelaide Hills' offering than in winter.
With its flowing streams and camellias in full bloom, the Mount Lofty Botanic Garden is a treat for the senses.
Just 30 minutes up the freeway from the Adelaide CBD, it's the perfect place to visit on a lazy weekend.
1.Waterfalls and streams
In an average year, Mount Lofty Botanic Garden gets about twice as much rain as central Adelaide, so once the season breaks, there is usually plenty of water running through the waterways. Go exploring along the creek lines and enjoy the relaxing sound of running water – and don't forget to keep your ears open for frog calls. There are several species in the area, including the distinctive banjo frog, or pobblebonk.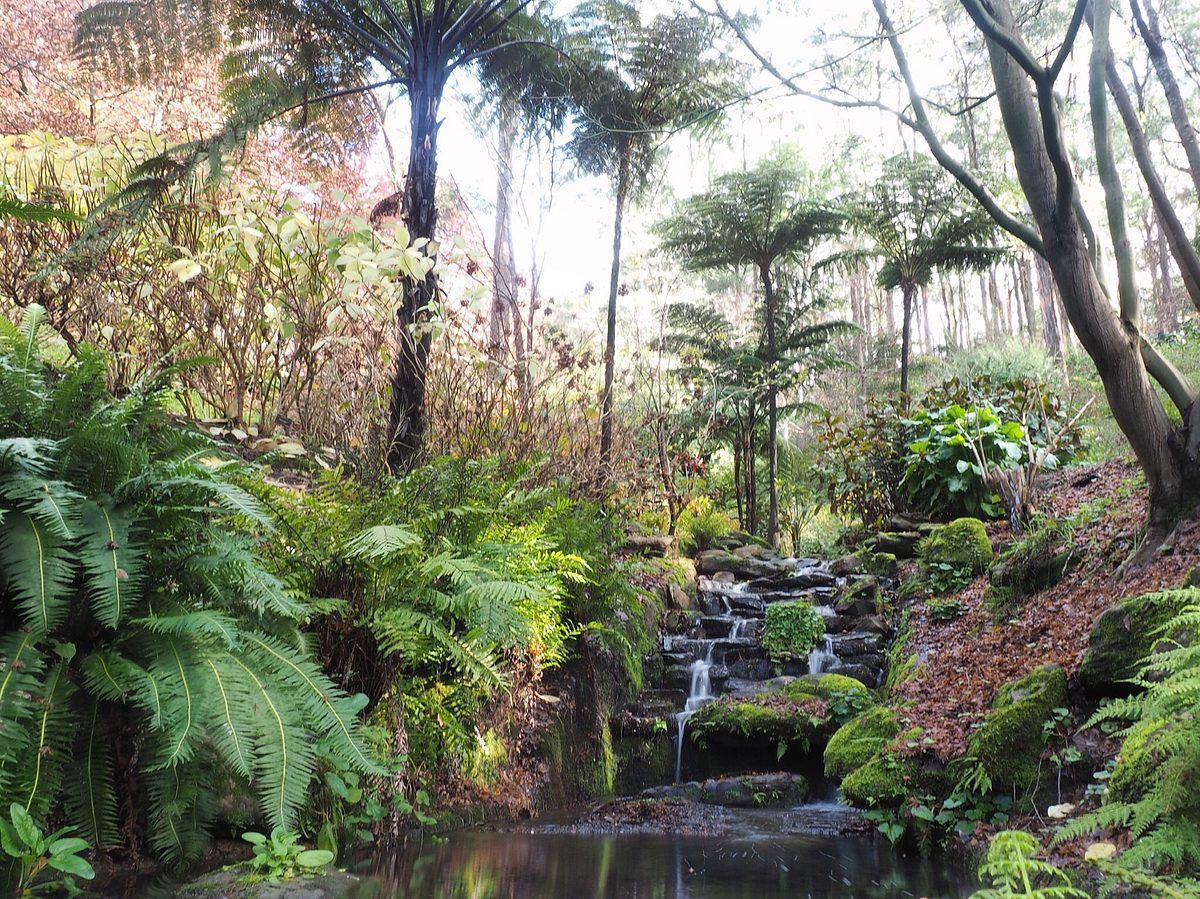 2.Camellias
A relative of the tea plant, camellias put on a beautiful show in winter. Different cultivars bloom in white, every shade of pink, and even deep red. Wander through the garden's South East Asian Gully at its peak in June and July to see some of the best camellias the Adelaide Hills have to offer.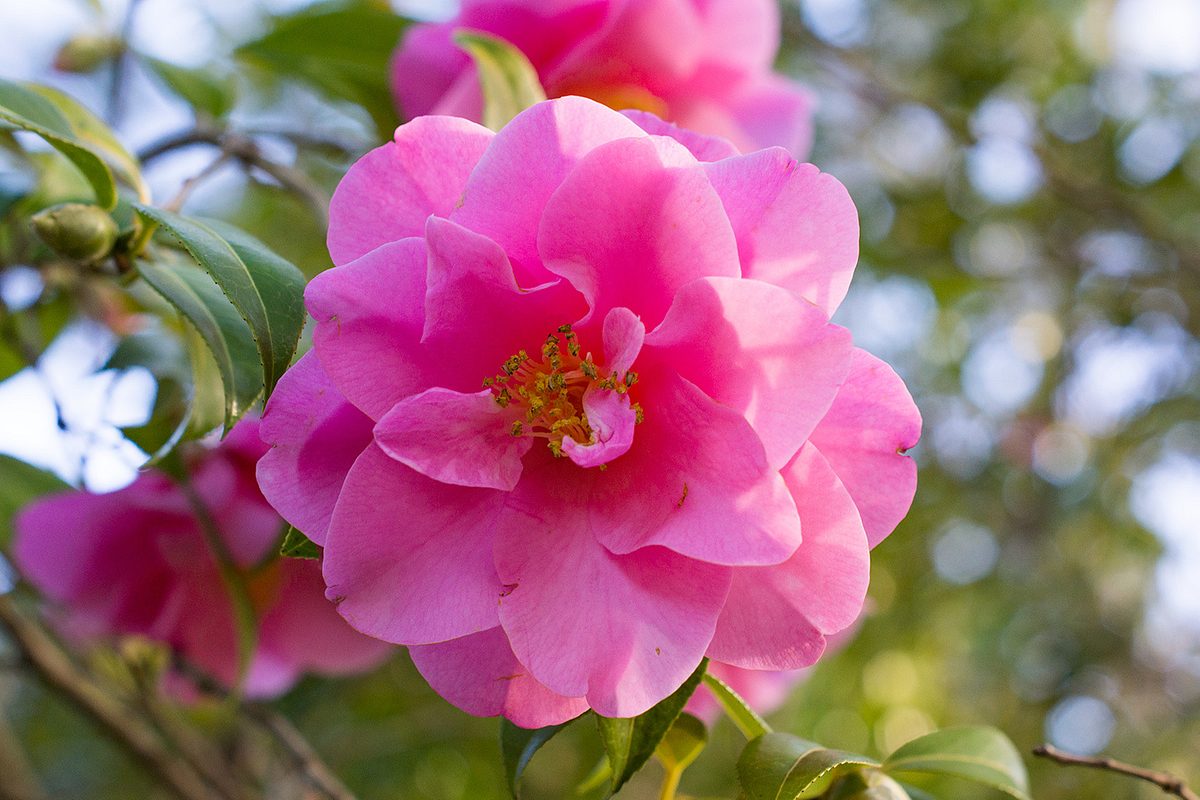 3. Take a walk
Dry winter days are the perfect time to go for a walk. The garden offers a number of enjoyable walks, from gentle strolls to something a bit more challenging, all of them featuring beautiful plants. The perfect place to start is the Lakeside Trail, a gentle 1 kilometre loop that passes by a series of eight plant-related sculptures and is suitable for everyone, including people who use wheelchairs, and parents with prams.
Serious bushwalkers who are also plant lovers will be pleased to learn that one of the oldest sections of the iconic Heysen Trail passes through the garden on its way from Cape Jervis to the Flinders Ranges. The Friends of the Botanic Gardens of Adelaide volunteer group run free guided walks on Thursdays at 10.30 am or by appointment for groups.
COVID-19
Free guided walks run by the Friends of the Botanic Gardens of Adelaide and all other volunteer-related activities have been suspended until further notice due to COVID-19 social distancing restrictions. In the meantime, why not check out their self-guided walks?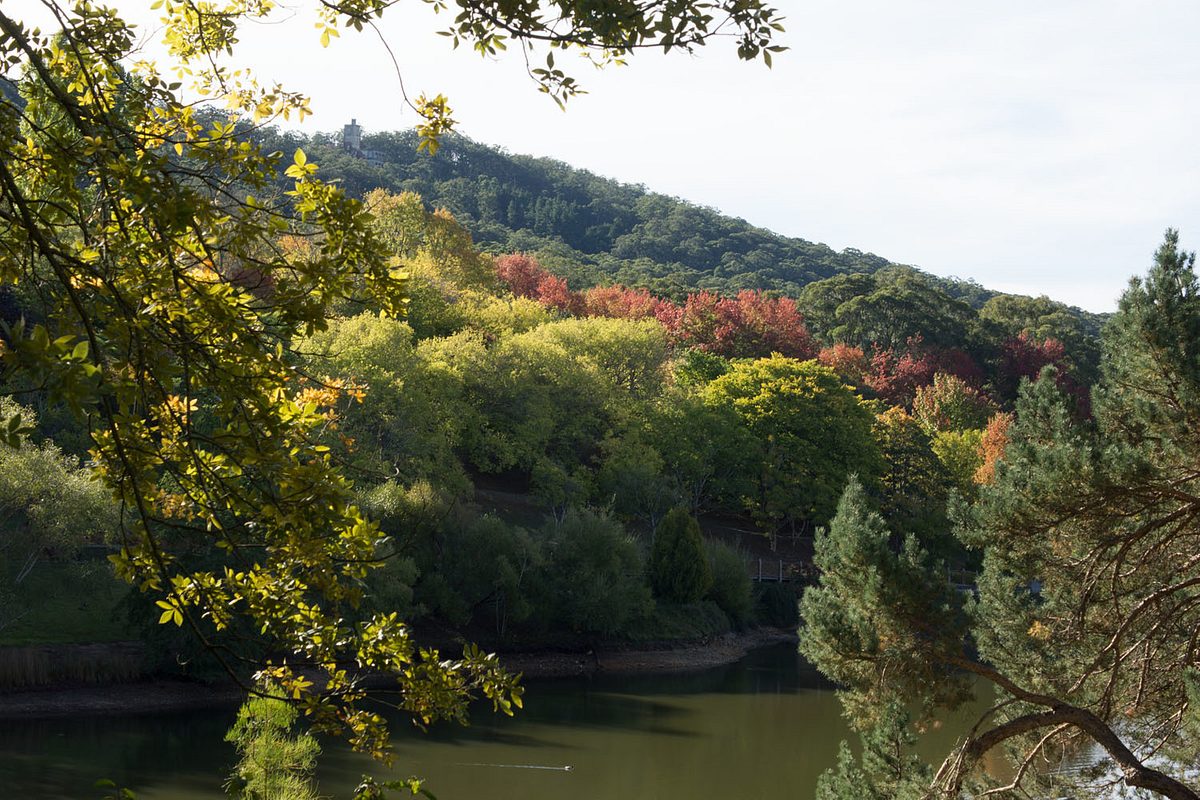 Lakeside Trail
4. Ferns and ancient plants
Speaking of walks, it's a steep hike into Fern Gully, but the effort is definitely worth it as it will take you through one of the richest fern collections in the country. Tree ferns tower overhead, creating a miniature temperate rainforest. Nearby is another steep but beautiful spot, the South American Gully, which is planted with plants that have their origins in the ancient supercontinent of Gondwana.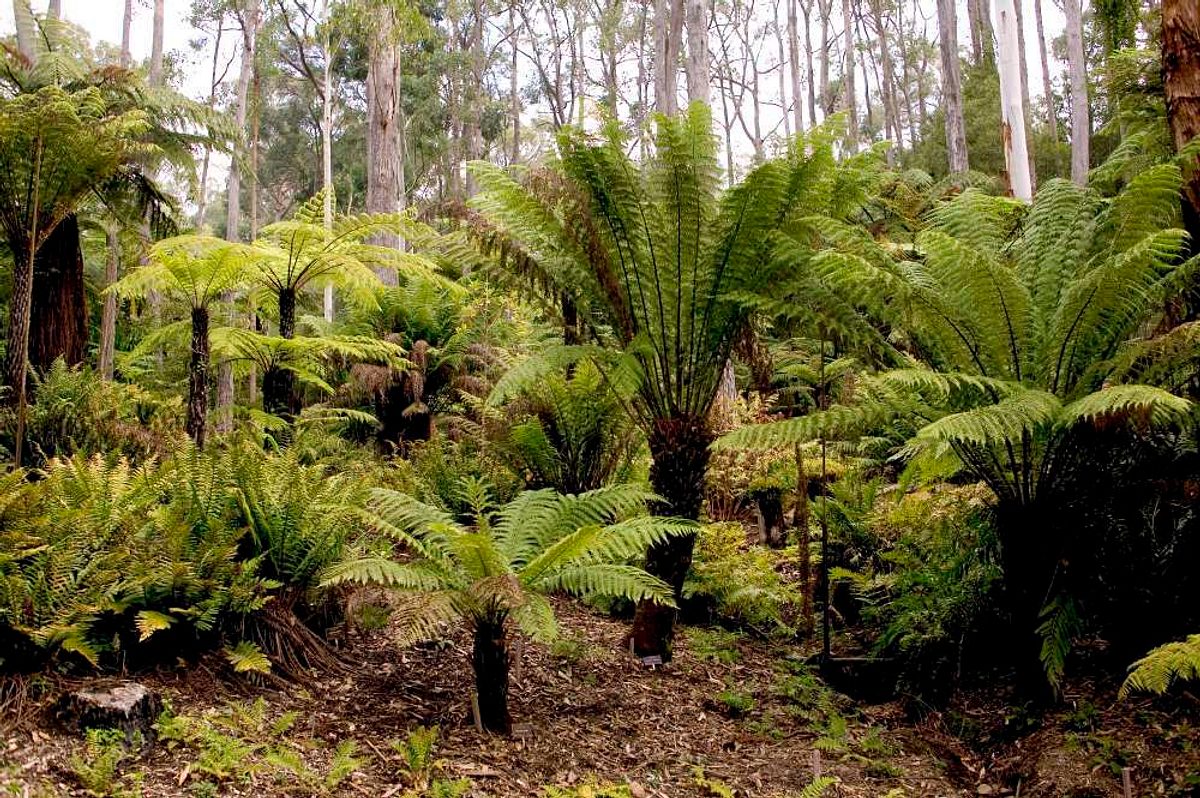 5. Wildlife
With such a variety of plants and habitats, the garden is a magnet for birds, animals and insects. If you are patient, you may spot many species of woodland birds, including brown treecreepers, eastern spinebills, red wattlebirds, Adelaide rosellas, rainbow lorikeets, red-browed finches, superb fairy wrens and kookaburras, and the lake is home to a range of waterbirds, from wood ducks to black swans. Small colonies of southern brown bandicoots live near the Nature Trail, and koalas and kangaroos are regular visitors.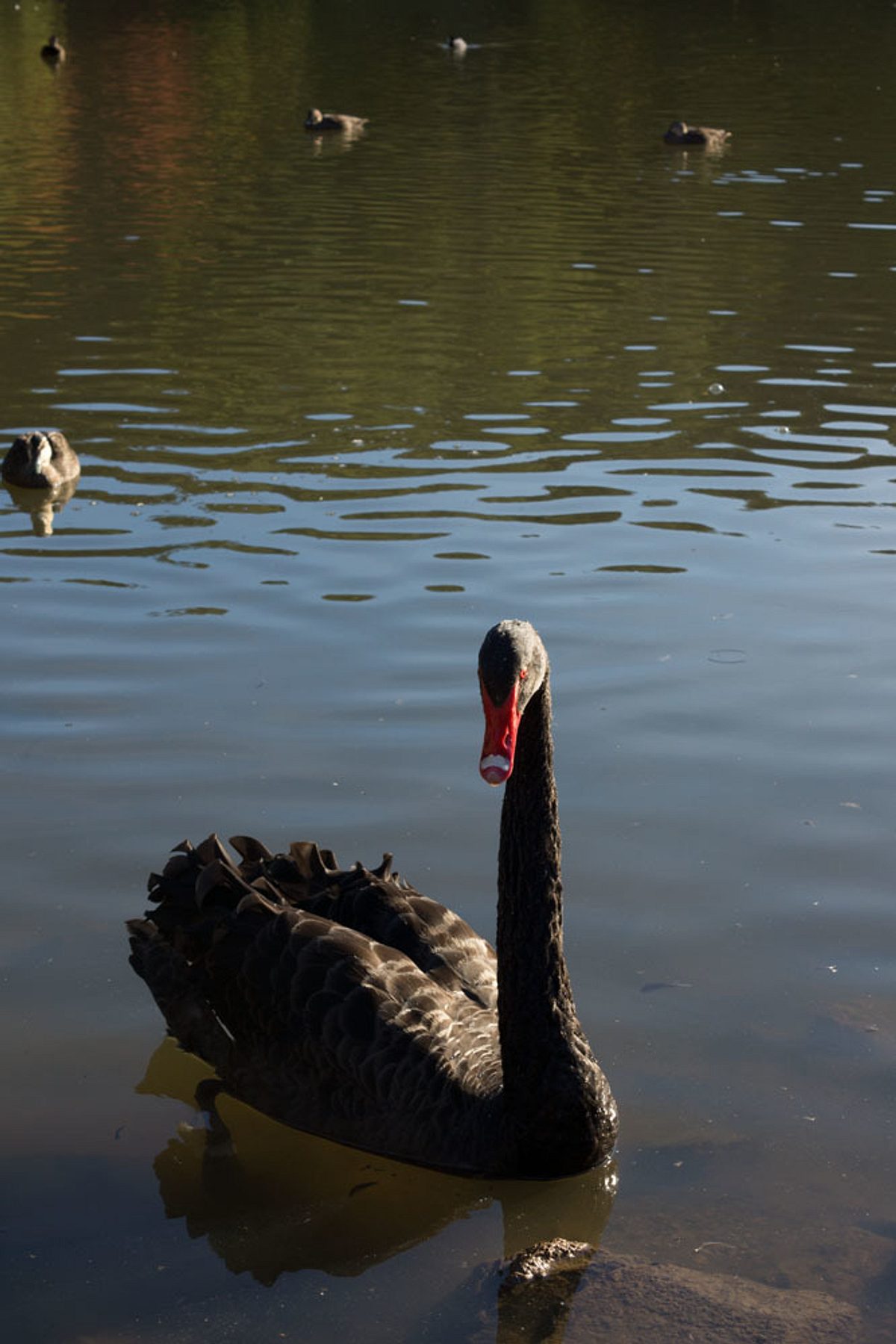 Visit the Botanic Gardens websitefor the latest updates on opening hours and access to walking trails.
This story was originally posted in June 2016.