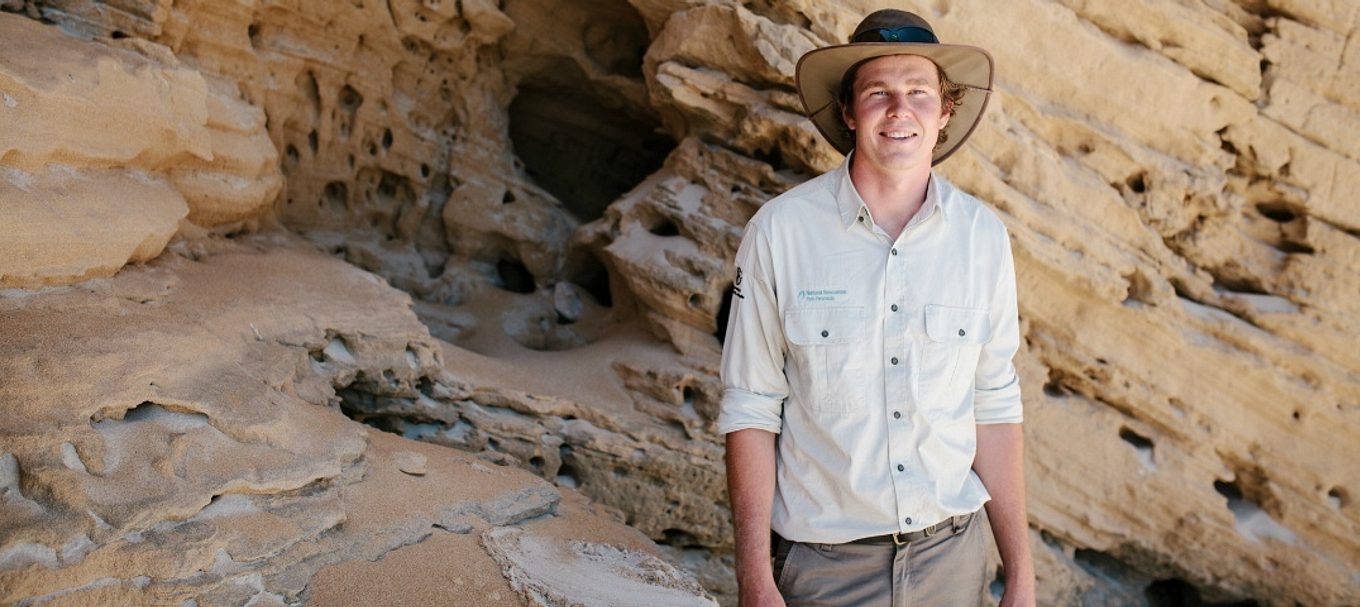 5 treasures of Coffin Bay National Park
Our Coffin Bay insiders share some of their hot tips for visiting this unique national park
On the southern tip of Eyre Peninsula, 50 kilometres west of Port Lincoln, Coffin Bay National Park is a perfect mix of coastal landscapes and rugged national park.
Surrounded by Thorny Passage Marine Park, the area offers amazing marine wildlife and habitats to explore.
The park's Senior Ranger Sam Everingham and Marine Parks Regional Coordinator Shelley Harrison share five treasures to explore next time you visit this spectacular park.
Download the park map to get you started, or take a virtual tour.
1. Golden Island Lookout
Peer out over the southern coastal edge of Coffin Bay National Park and you might just see a pod of dolphins frolicking in the Southern Ocean near Golden Island. It's here that dolphins and sharks, namely great whites and bronze whalers, have been spotted working together to round up schools of salmon. From the lookout you'll also get a great view of the two directions of waves crashing together at right-angles over the rocky reef.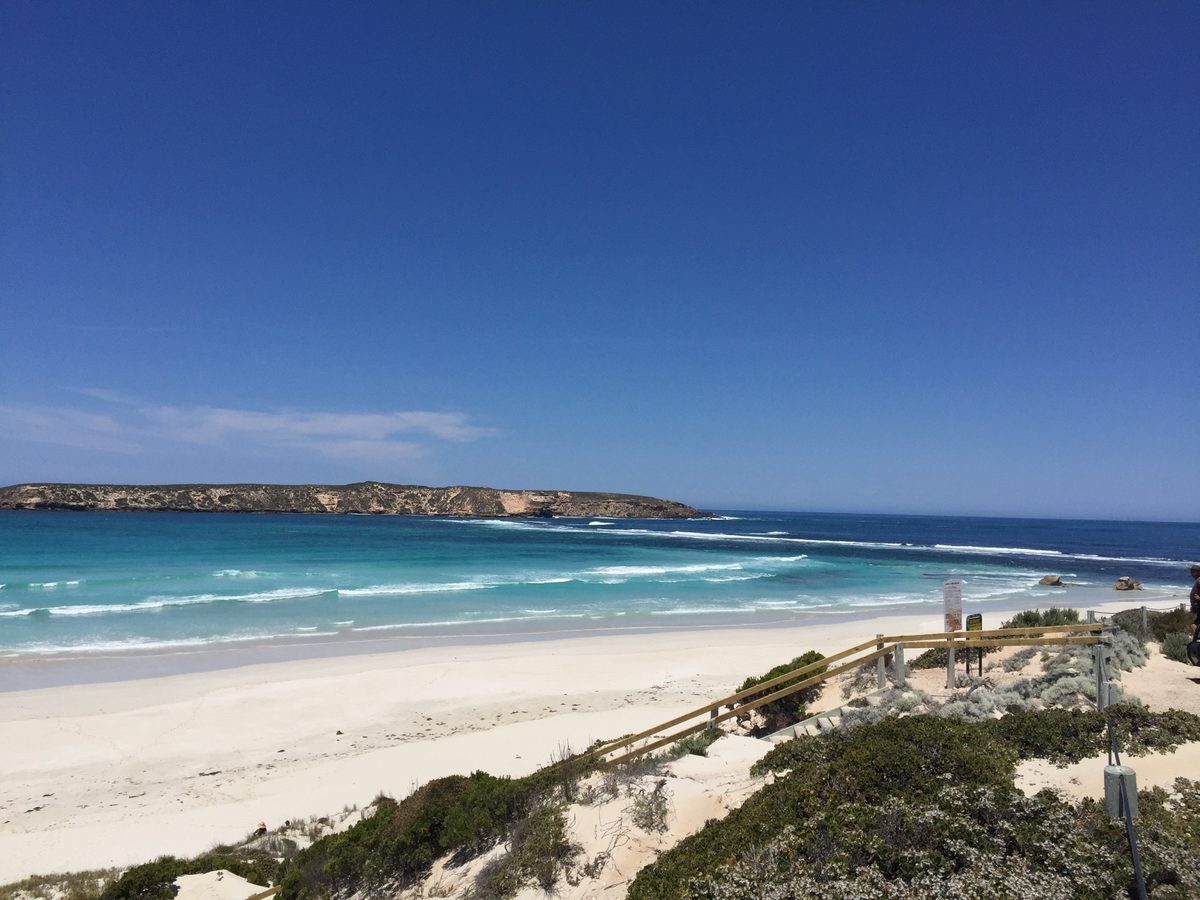 2. Lagoon
Bring your snorkelling gear and head out to the lagoon, which is protected from the Southern Ocean by a reef ledge (note – this isn't accessible in winter). Take the boardwalk down from the Golden Island carpark, walk along the beach and about 200 metres around the point. At low tide on your right (westerly direction) is the lagoon. It's home to a number of reef fish, including iconic blue gropers, which are green as juveniles but turn blue as they become adults. Did you know these fish can actually change sex? There is only one male in a group of blue gropers, but if the male dies, a female can take his place by converting to a male.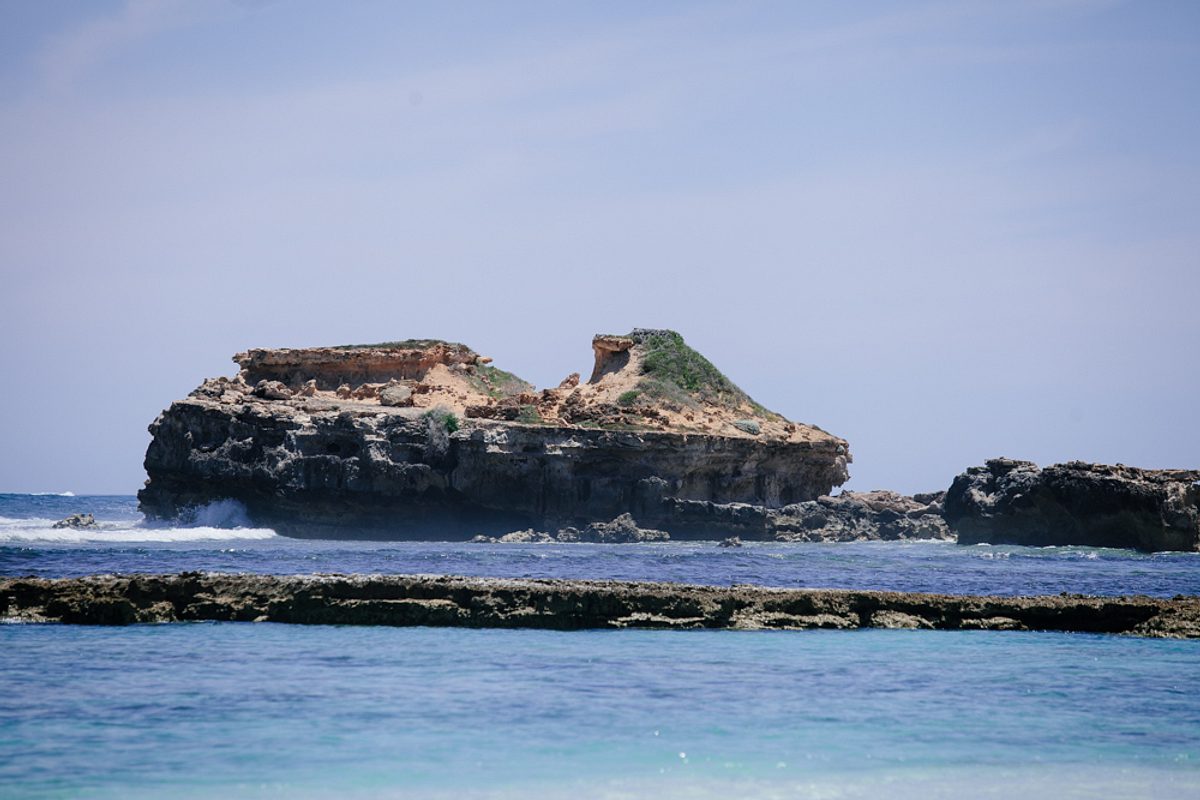 3. Wildlife and marine creatures
With the unique blend of bush and coastal settings at this park, keep your eyes peeled for all sorts of furry and fishy friends. Whether it's dolphins, reef fish, pelicans, goannas, kangaroos and joeys, or emus, this truly is an animal-lovers paradise. Don't forget your camera – the animals certainly aren't camera shy over here.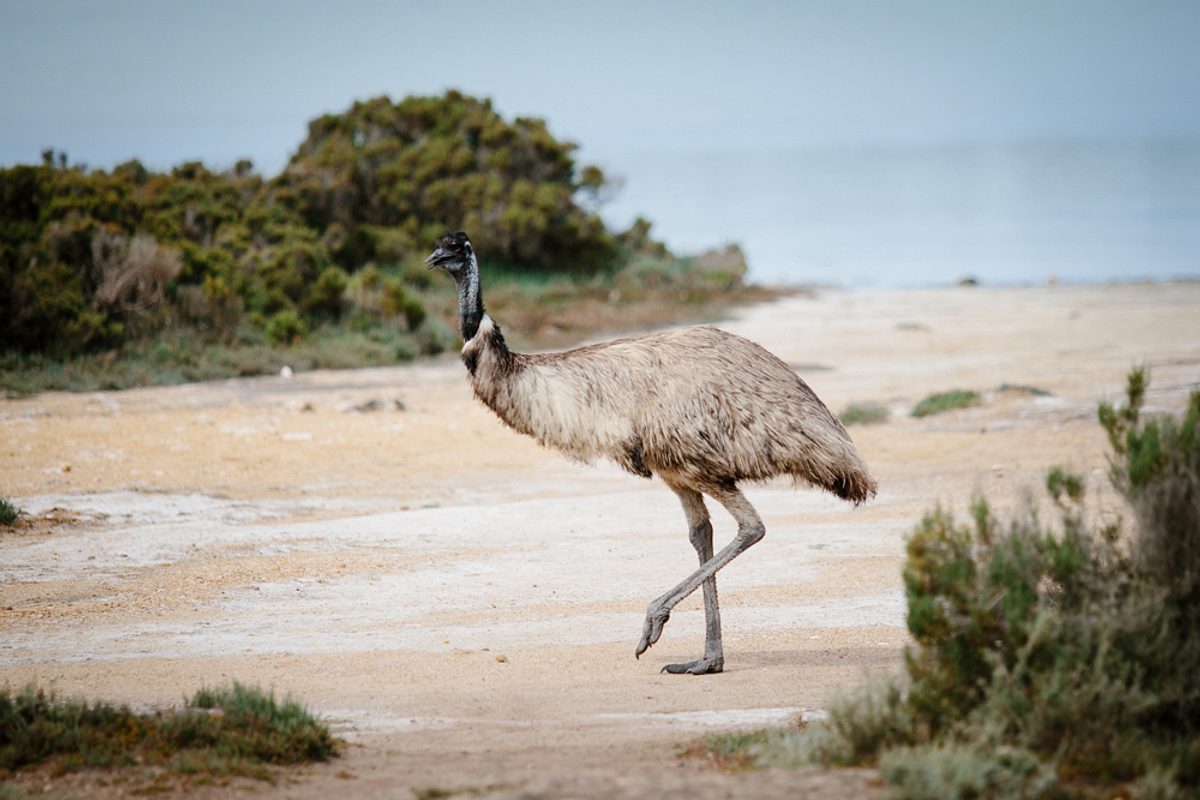 4. Yangie Bay walking trails
Near the campground at Yangie Bay, set off on one of three marked walking trails. Choose between the two-kilometre loop for the Yangie Bay Hike, the more strenuous five-kilometre Yangie Island loop between the vegetated sand dunes, or the 10-kilometre one-way Long Beach Hike.
The Yangie Island loop hike is the rangers pick. It's great for taking in views of Yangie Island and spotting bird life, so make sure you bring your binoculars. It has stunning bay views and gives you the opportunity to wander through largely untouched coastal mallee vegetation.
For the more serious bushwalker, the 10km Long Beach Hike takes you through low-lying cutting grass, samphire flats, soft sand and low limestone ledges, with a great view of Yangie Island until you come out on the long, white, sandy coast at Long Beach.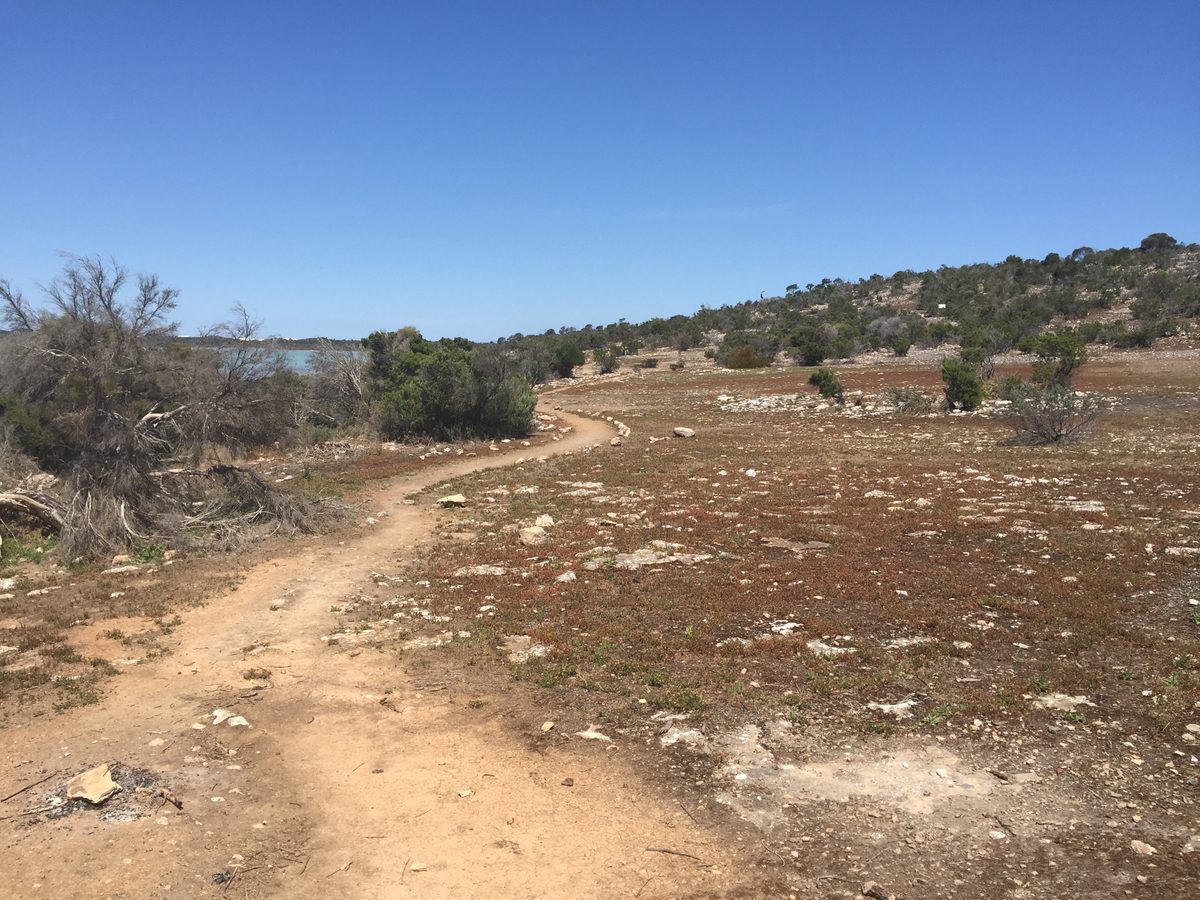 5. Yangie Bay Sanctuary Zone
Another handy spot close to the campgrounds is Yangie Bay Sanctuary Zone. Part of the Thorny Passage Marine Park, the zone acts as a nursery area for a number of fish species. It's quite sheltered and has slower water movement, making it ideal for juvenile fish. The salty water suits flounder, mud cockles and mullet, and if you look closely you can spot tiny fish jumping out of the water. Bring a torch at night-time and see if you can spot an eel. Kayakers are welcome here but leave your fishing gear at home, it's a sanctuary zone so fishing isn't allowed.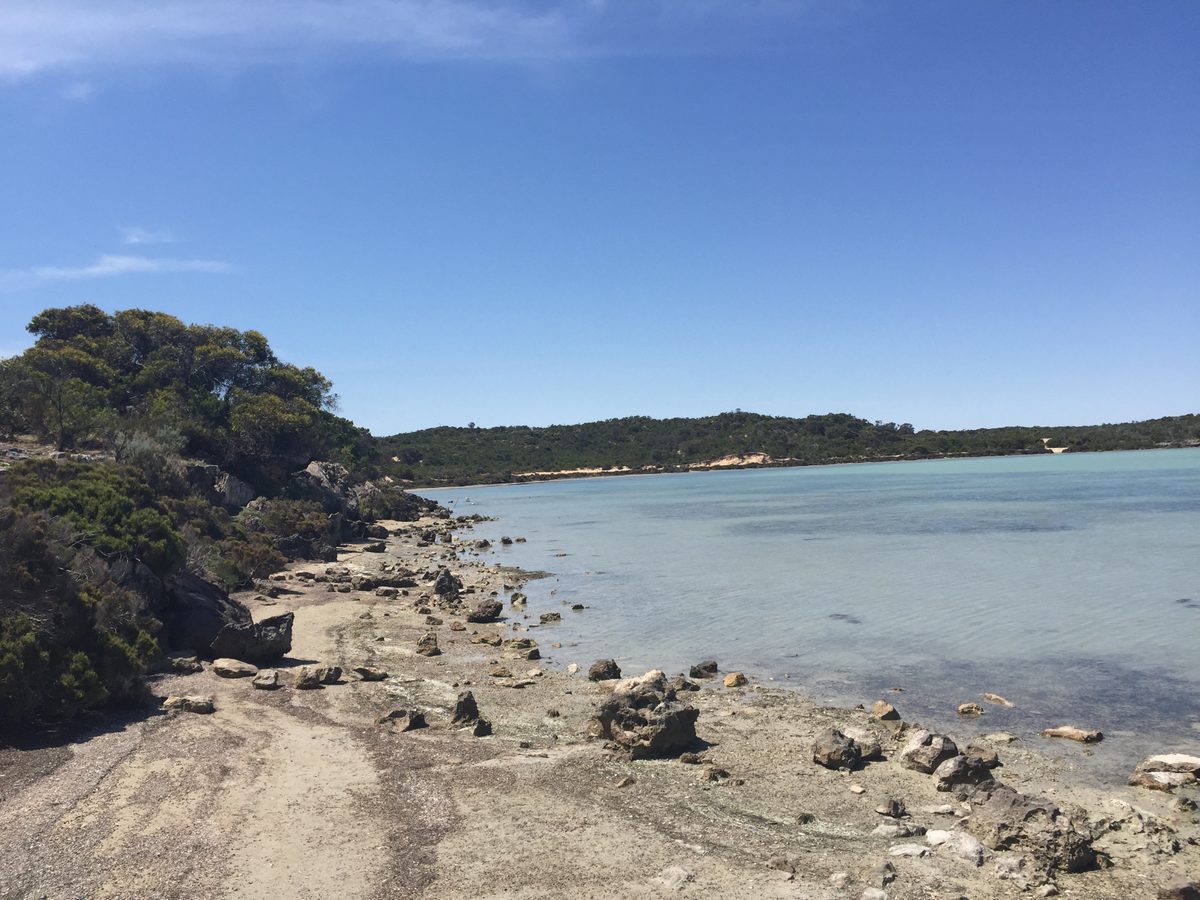 (Main photo courtesy of Jason Tyndall, Nature Play SA)