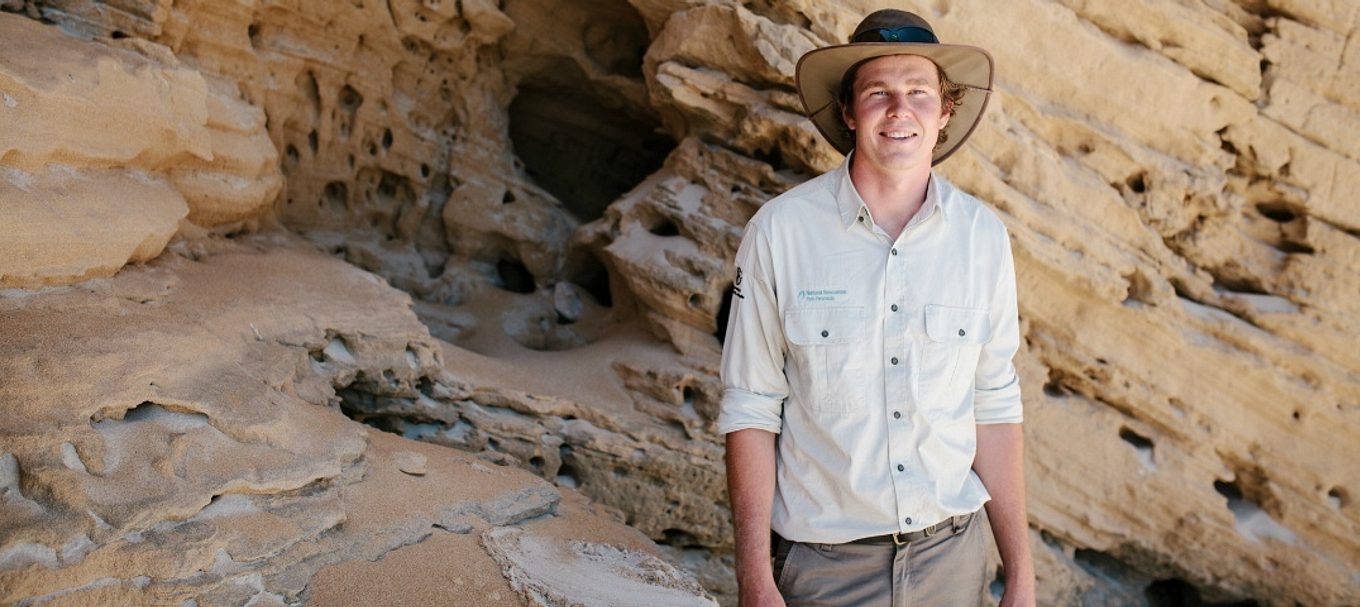 Insider guide: Coffin Bay
Go behind the scenes to discover the unique jobs and passionate people that care for South Australia's environment.
How would you describe your job to someone at a BBQ?
I look after Coffin Bay National Park on the Eyre Peninsula. What I do varies so much from day to day. Mainly I look after conservation and recreation in the park, which includes things from pest plant and animal control, to visitor management, infrastructure maintenance and cleaning – no two days are the same for me.
How did you get into this line of work?
I participated in the Green Corp program run through Forestry South Australia, and then joined the Forestry SA fire crew and studied Conservation and Land Management. I got a job as the Ranger in the Mid North region for Forestry SA based at Wirrabara Forest. I then started a natural resource management role in Burra working in community engagement. I've been a Ranger at Coffin Bay National Park for the past eight months.
What do you encounter in a 'normal' day on the job?
Anything from looking after injured wildlife, to engaging with park visitors, controlling pest plants on our islands or controlling pest animals in our wilderness sanctuary area. The job has a great variety of work to keep things interesting.
What's the most amazing thing you've seen at Coffin Bay?
When monitoring sea birds on a boat around Point Sir Isaac we came across a pod of around 30 dolphins, two whales and multiple birds having a feeding frenzy. It was definitely something I don't think I will ever see again and certainly won't forget!
What are your insider tips about Coffin Bay?
Although it's a difficult trip to get out to, I would recommend a walk in the Whidbey Wilderness Area. The sheer isolation of Point Whidbey, the rugged limestone coastline and the pristine vegetation makes it a very special place to visit in Coffin Bay National Park.
If you're keen to explore Coffin Bay National Park, the mix ofpark and water activitieswill give you plenty to do.
*Photo courtesy of Jason Tyndall, Nature Play SA