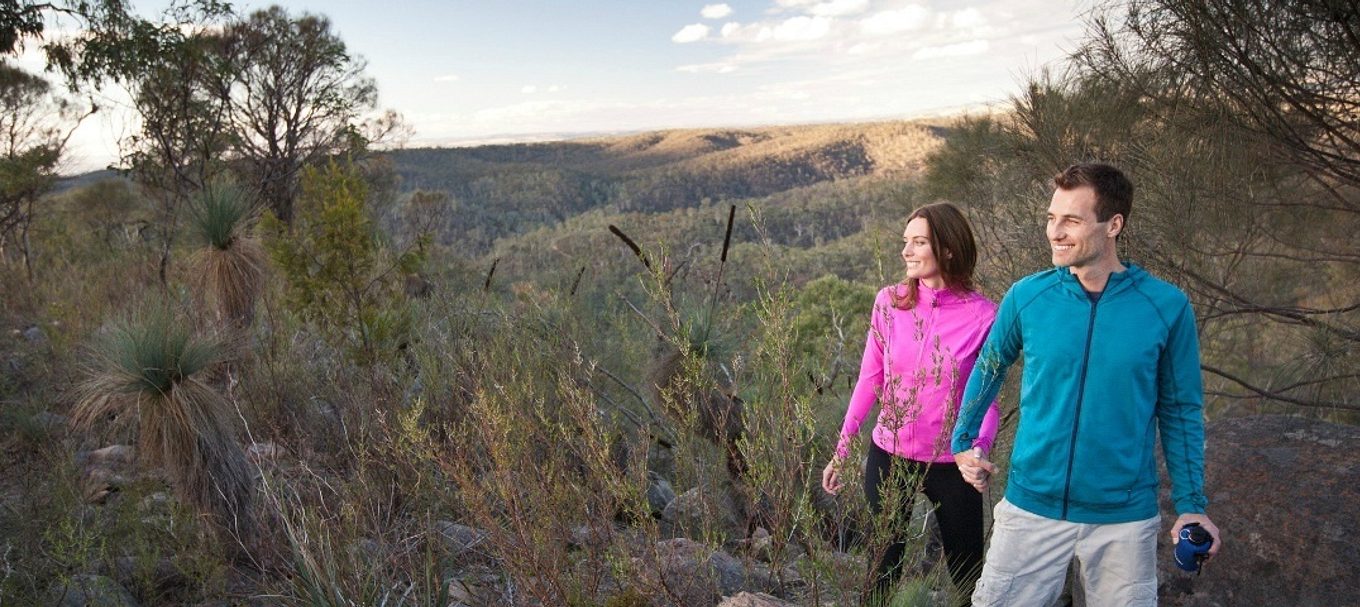 Find out how you can get involved in Walktober – Australia's largest community walking event.
October is Walktober and there's no better time of year to get active than after a long, cold winter.
The start of daylight savings means more time to enjoy the great outdoors, and October brings with it lovely, mild weather perfect for exercising.
During Walktober, you can register to participate in a variety of community walking events, some of which are in our stunning national parks. Walking SA is celebrating Walktober with a range of group walks you can take part in, guided by professional walking organisations and environmental enthusiasts.
If group walks aren't your thing, why not check out Walking SA's list of short bushwalks close to Adelaide's CBD? These are easily completed after work and a great way to take advantage of daylight savings.
Walking SA also has a list of great bushwalks accessible by public transport if you don't have access to a car.
If you have little ones in tow, Walking SA has compiled a list of 12 great walks for kids which include walks in Mount Remarkable National Park, Belair National Park, Shepherds Hill Recreation Park, Morialta Conservation Park and Aldinga Scrub Conservation Park.
Here's our tips to make sure your walk is an enjoyable one
Stick to defined trails.
Wear sturdy shoes with good grip, thick socks, a hat and sunscreen.
Ensure you have wet weather gear, particularly on long walks as weather conditions can change quickly.
Keep stocked up on your body's natural fuel by drinking plenty of water.
Carry sufficient water for you and your travelling companions – at least 4 litres of water per person per day – and don't rely on tanks or creeks in parks for drinking water.
Take your rubbish with you.
Move quietly near stock and wildlife.
Carry insect repellent.
Which walks do you enjoy in our parks? We'd love to hear your ideas and tips in the comments section below.