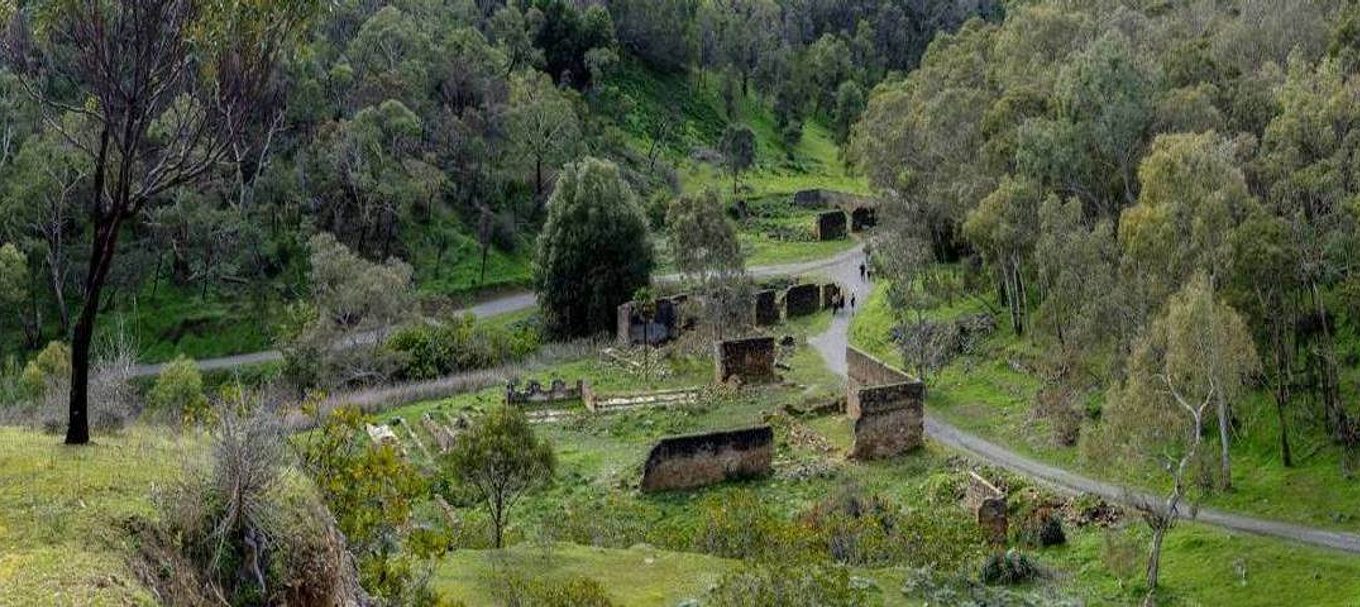 5 great walks in Adelaide that aren't the Waterfall Gully to Mt Lofty Trail
Prefer to get fit without an audience? Check out these lesser-known walks that will still get your heart pumping.
It's little wonder that the Waterfall Gully to Mount Lofty Summit trail is the most popular walking trail in South Australia.
With cafés at each end, a well-made path, beautiful vegetation and scenic views of the waterfalls and Adelaide, it's popular for a reason.
Of course the views and the workout are all worth it but it doesn't mean there aren't other great options for you to try.
If you're looking for some peace and quiet on your next walk and want to escape the crowds, here are some alternatives – in the Mt Lofty area and well beyond:
1. Crafers to Mount Lofty Link Trail
This 4.5 km trail links Crafers to Mount Lofty via Cleland National Park's fire trails and some newly created walking trails, which means there's no road walking involved.
This trail has only been around for a few years and will take you approximately the same time as the popular Waterfall Gully-Mt Lofty trail, however the terrain is more undulating than steep.
You'll enjoy making your way through the bushland of Cleland National Park – and you'll experience the same high when you reach the summit.
The trail is shared use so if you prefer to cycle the trail is rated as an easy ride.
Top tip: The trail starts opposite the Crafers bus interchange making it easily accessible with public transport.
2. Chambers Gully to Mount Lofty
Not for the faint-hearted, you'll need a good four hours to complete this steep and challenging 15 km circuit.
Park your car at the small roadside carpark opposite 67 Waterfall Gully Road and walk past the Chambers Gully gate to transport yourself to this cool oasis.
The steep tracks that are edged with ferns lead to breathtaking ridge-top views of the city and coast, and you might just spot cockatoos, butterflies and bandicoots along the way.
3. Wine Shanty Hike, Cleland National Park
While this trail won't lead you to Mount Lofty Summit, you'll still be rewarded with amazing views of Adelaide as this challenging 10 km loop hike traverses through a variety of vegetation types of stringybark and blue gum woodlands.
Explore the cool gullies and be on the lookout for yellow-tailed black cockatoos that like to feed on the Oyster Bay pines.
The trail can be accessed from multiple locations, including bus stop 18 on Greenhill Road.
4. Yellow-tailed Loop – Anstey Hill Recreation Park
If you'd like to avoid Mt Lofty altogether, why not try Anstey Hill Recreation Park located 16 km northeast of Adelaide.
It features a 6.2 km circuit-style loop, offering a moderate half-day hike with some steep terrain. Shorter hikes are also available if you have less than half a day to spare.
Take in the views of the Adelaide Plains and see some native flora and fauna while you're there.
Why not bring your dog along too? Canines are most welcome if they remain on paths and on a lead.
5. Second Falls Gorge Hike – Morialta Conservation Park
If views and cardio are your thing, why not try the 5.3 km Second Falls Gorge Hike in Morialta Conservation Park?
A real heart-starter, this trail offers outstanding views of the gorge from First Falls and Second Falls lookouts.
Stretch your legs and then head up the steep slope to Deep View Lookout for a magnificent view of the city.
Top tip: If you prefer an easier gradient, hike in an anti-clockwise direction.
Watch this video where Adeladies Lauren and Hayley tell you their secret on how they stay fit without an audience.
Alternative walks to Mount Lofty
These are five of our favourite walks in Adelaide, but there are so many more great walks to explore in and around Adelaide. Find your nearest park to see what trails it has to offer.
Interested in walking with a companion? Check out these blogs on pram-friendly walks and national parks where you can walk your dog.
This story was originally posted in September 2015 and has been refreshed with two new walks.
Main image: Anstey Hill Recreation Park