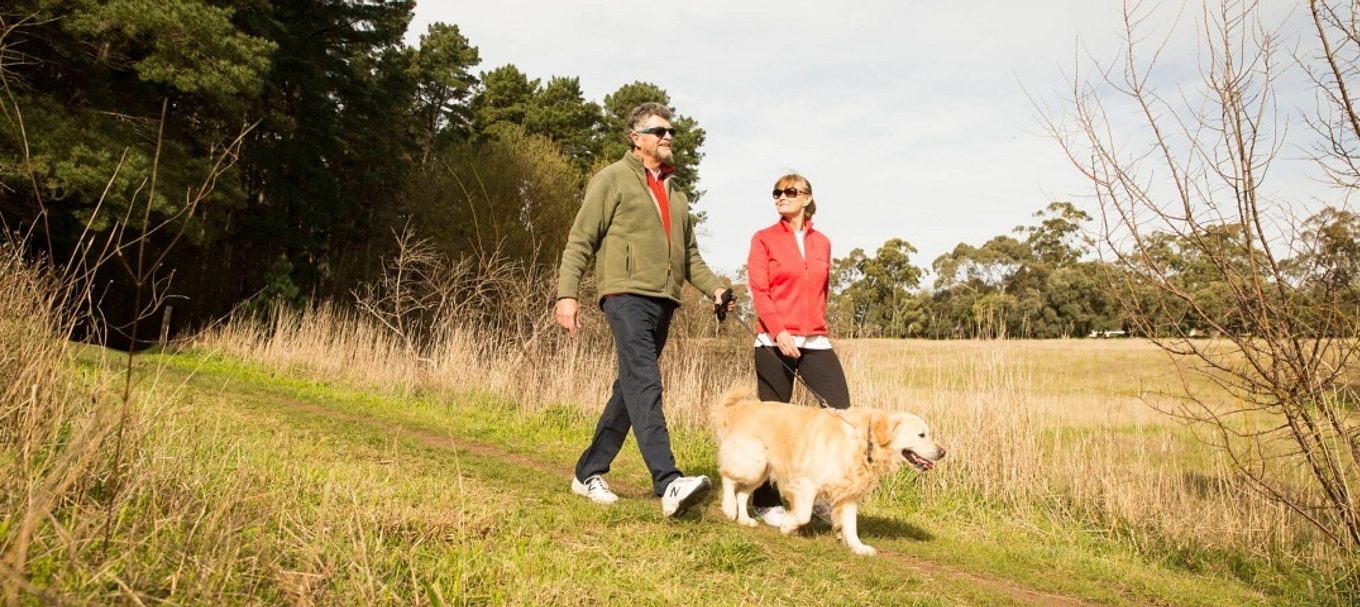 Everything you need to know about taking dogs in SA's national parks
Want to explore a national park with your four-legged friend? Here are the rules about where they can and can't go.
South Australia's national parks are beautiful pockets of nature that allow you to escape the noise and stress of the city.
Nothing compares to the beautiful scenery, native animals, birds and tranquillity of walking in a national park – for you and your best mate.
But before you head off, make sure you know exactly which national parks you can take your dog to, why there are restrictions, and how to be responsible when you get there.
Which national parks can you take your dog to?
Dogs are allowed in certain parks in SA, including some of Adelaide's most popular parks, like Belair, Onkaparinga River and Para Wirra. They must remain on designated walking trails and be on a lead at all times.
For a comprehensive list of national parks where dogs are welcome, read our story 17 dog-friendly walks in Adelaide parks, which also lists some helpful information about each of these parks.
Why can't you take dogs to all national parks?
While it may seem outrageous that dogs are banished from some of our environment's most wondrous natural playgrounds, there are actually a number of good reasons why.
National parks in SA, across Australia, and even internationally are there to protect native wildlife, but to do this dogs are not permitted in all of them.
'What's the harm if you keep your dog on the leash', you might ask? Well, there is risk to your dog and risk to South Australia's gorgeous and unique native wildlife.
Risk for dogs: National parks regularly use poisonous ground baiting to target introduced species, which could be fatal to dogs.
Risk for wildlife: Native animals are vulnerable to diseases that dogs may carry, and can easily be scared off by barking or the scents left by dogs. The smell and sight of dogs are enough to cause these native animals stress, and in some cases, even abandon their babies.
With that in mind, are you wondering why some national parks are considered dog-friendly? It's because the risk to native wildlife in these parks is low.
Watch this video for dog-walking tips from Adeladies Hayley and Lauren as they take their doggy friend Dave for a walk in Belair National Park.
Dog friendly walks in Adelaide's national parks
Are there any off leash areas for dogs in national parks?
Yes! There is one off leash national park, Blackwood Forest Recreation Park located in Blackwood. There are nice walking trails through the pine forest and grassy fields as well as lovely views to enjoy. Even though it's an off-leash area your dog must remain under effective control.
Visited a national park with your dog lately? Leave a comment below and share your experiences, tips, photos and recommendations for other dog owners. For extra info about dogs in national parks, go to thenational parks website.