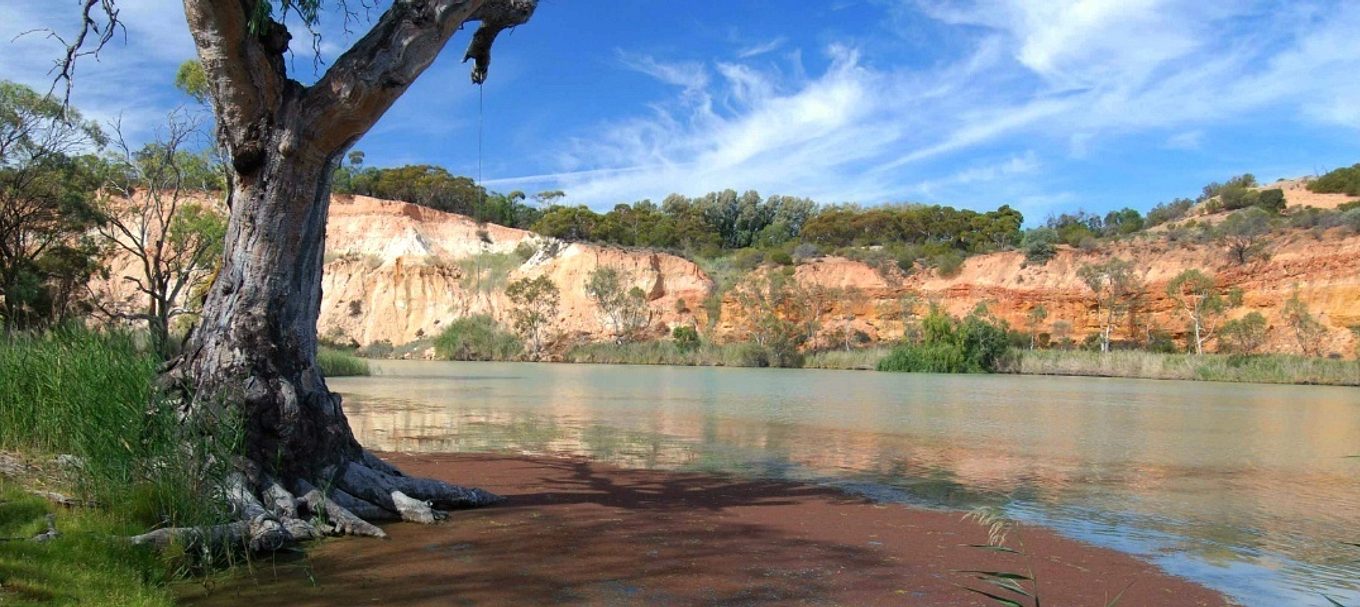 Great camping spots: Booky Cliffs
With the pressure and fast pace of modern life, it can be so difficult to find space and time to unwind.
Rushing the kids to school, racing to work, we're often so busy we don't even have a moment for lunch, let alone for spending quality time with family.
But there's no better way to bring a family together than a camping holiday in the beautiful South Australian bush, and just a few hours' drive north east of Adelaide is the perfect spot: Booky Cliffs campground.
Located at Katarapko in the Murray River National Park, about 240 km from Adelaide between Berri and Loxton, Booky Cliffs is accessible by 2WD car and can accommodate small caravans and camper trailers, making it ideal for group and family camping getaways right on the riverbank.
Pitch your tent among the gum trees, look out across the water and listen to the birds in the iconic river red gums. You'll swear you're the first person to ever set foot in the place. Lucky for modern campers though, you're not – Booky Cliffs is well equipped with eight separate sites, and toilet facilities (phew!).
Wake up to incredible orange and pink sunrises that reflect off the water and light up the stunning Bookpurnong Cliffs, and go to sleep under millions of twinkling stars.
Kids will love spotting the abundant wildlife in the area – keep an eye out for kangaroos, echidnas, sand goannas and brushtail possums, and don't forget to pack your fishing rod. Booky Cliffs is a great fishing spot, with available species including golden perch, yabbies and European carp.
A breeding area for many native birds such as Australian Reed-Warblers, Little Grassbirds, Superb Fairywrens and the threatened Regent Parrot, the park is also a birdwatcher's paradise – so bring your binoculars.
With multiple walking trails nearby, and ample opportunities for canoeing and kayaking, Booky Cliffs offers a range of activities to entertain all fitness and energy levels. And of course, it's easy to spend a day just sitting quietly by the river, breathing in the clean air, soaking up the sun and watching the world go by.
Camping in Murray River National Park is only allowed at designated campsites. To camp at Booky Cliffs, book online before you go at the National Parks SA website. Select campsite 7, 8 or 9 in the Katarapko section of the park. Fees apply.
Booky Cliffs is just one of many great places to visit in the Murray River National Park.