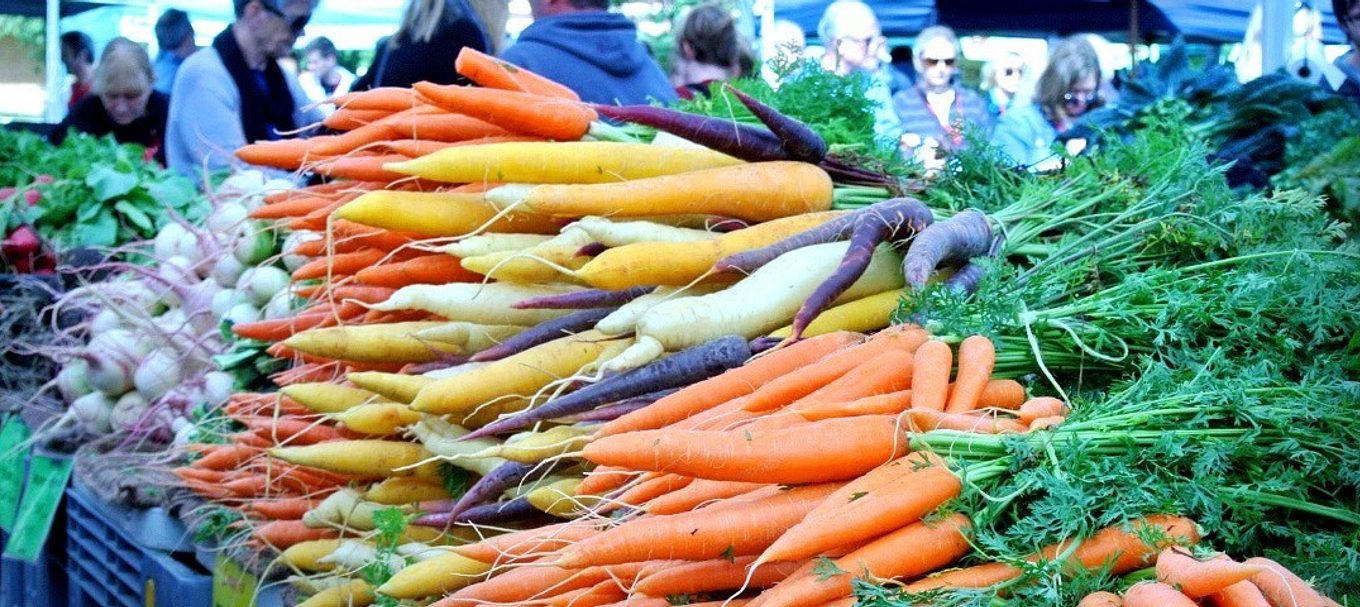 The farmers' market experience
How to turn your grocery shop into a relaxing and fun experience you can share with a friend or with family.
It's the weekend. Instead of rushing through the supermarket on the way home from your weekday, you can go slow. Turn a task into a pleasure. Why not ring up a friend and invite them to a farmers' market?
Across the state – and often well-promoted on the web – many local communities and towns hold weekend markets where local farmers and food producers set up trestle tables and canopies and sell their fresh produce.
We live in a good state to take advantage of this.
You see, over half of Australia's food from irrigated agriculture comes from the Murray-Darling Basin. In South Australia, vegetables, followed by fruit, grapes, and then dairy are the leading food products in terms of gross value – and much of it, of course, is due to the timeless flow of the River Murray.
Making good decisions about how the river is regulated, and monitoring the health of the river, is something we all know is important to our state. Our lifestyle, economy and the health of every creature and plant linked to the river depend on it.
With the sun filtering down through market umbrellas and stories being told by people who probably picked the produce yesterday, experiencing a farmers' market is a nice way to see these special links close up. And it's a great way to spend a morning, hand-picking some really nice veggies for dinner.
Sometimes there's even a coffee van…
So which is your favourite farmers' market ?