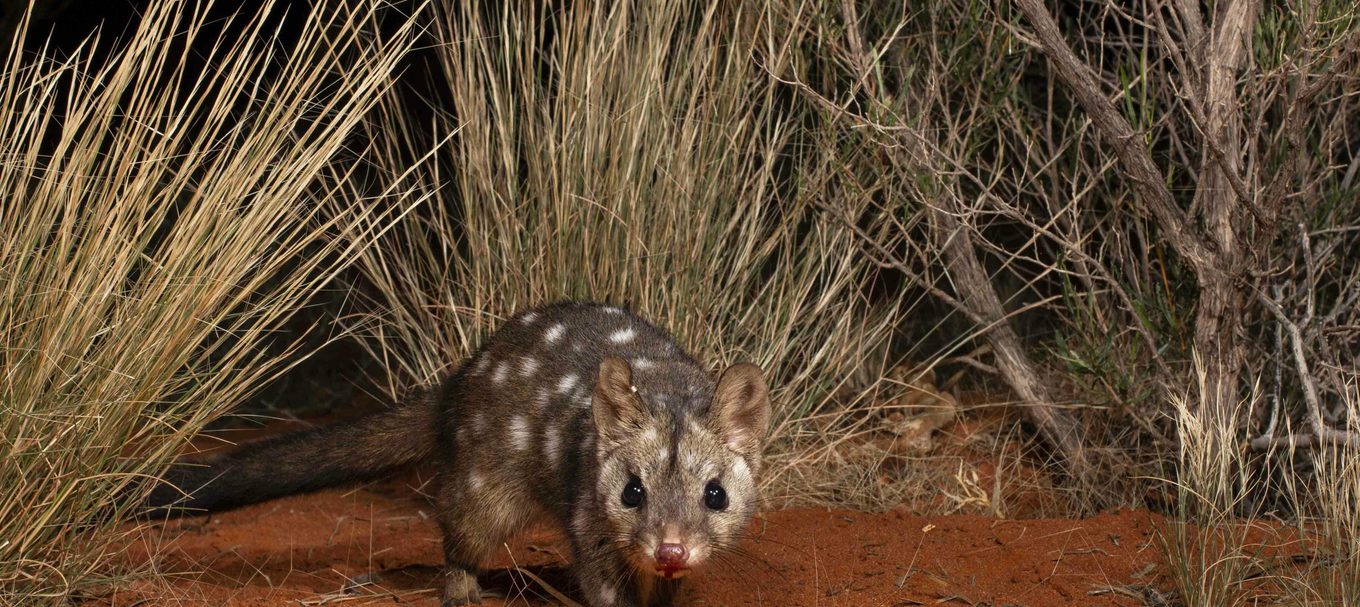 Find out more about South Australia's western quolls
You may have stumbled upon recent media coverage about the elusive western quoll - so take a moment to get acquainted with this captivating marsupial.
5 facts about the western quoll
Marsupial predator: The western quoll, is the largest carnivorous marsupial native mainland South Australia. It's a proficient hunter; primarily feeding on small mammals, birds, insects, and reptiles.
Nocturnal behaviour: These quolls are primarily nocturnal, which means they are most active during the night. This helps them avoid daytime heat and potential predators.
Unique markings: They have distinctive white spots on their dark brown fur, giving them a speckled appearance which serves as a form of camouflage in their natural habitat of forests and open country.
Range and habitat: Historically, they were found across much of southern and central Australia. However, due to habitat loss and competition with introduced species, their range has significantly decreased. They're now primarily found in the southwestern regions of Western Australia and some parts of South Australia.
Conservation status: The Western Quoll is listed as Near Threatened. Efforts are being made to conserve their populations through habitat restoration and predator control programs in South Australia as part of operation Bounceback.
What's being done to help?

As part of Bounceback, Australia's longest running biodiversity program, 15 western quolls have been relocated back in to the Vulkathunha-Gammon Ranges National Park. This follows on from the 2014 quoll release to the Flinders Ranges, where the population continues to thrive, making it feasible to expand the translocation program into other parts of South Australia's arid ranges.
A mixed-age cohort of 15 quolls were carefully selected from Taronga Conservation Sanctuary breeding program to ensure genetically robust and diverse individuals were added into the national park. Radio tracking collars were then attached to several individuals before releasing the new population at nightfall
While there are no quick fixes to rebuilding populations, the radio tracking collars allow ecologists to collect data, monitor changes to the ecosystem and carry out long term planning of how to best sustain the species.
The addition of genetically diverse individuals to the Vulkathunha-Gammon Ranges National Park is a major step towards improving its conservation status.