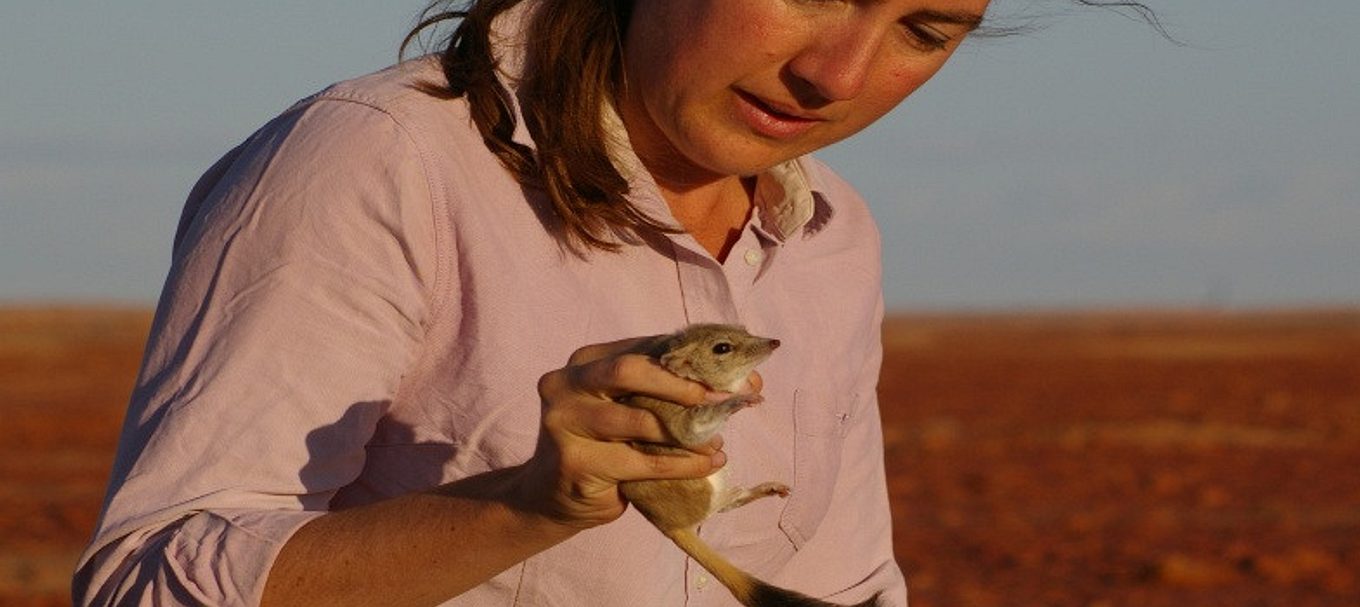 How climate change is affecting threatened species conservation
Find out more about the not-for-profit that's helping conserve threatened species in the Australian outback.
South Australia is hosting the next national climate adaptation conference in July, bringing the effects of climate change, climate vulnerability and adaptation into focus.
The conference will see people from across Australia gather to discuss research findings, planning processes and on-ground actions around climate change adaptation.
Speakers at Climate Adaptation 2023 include Dr Katherine Tuft, Chief Executive of Arid Recovery, which is an independent not-for-profit running pioneering conservation science to help threatened species thrive across the Australian outback.
In the lead up to the conference, Dr Tuft gave us an insight into the work that Arid Recovery does and how climate change is affecting conservation efforts.
Can you tell us about Arid Recovery's role in conservation?
Arid Recovery is one of the earliest, and still the largest, predator-proof fenced reserves in Australia. The 12,300 ha reserve has specialised fences that exclude feral cats, foxes and rabbits, and into which we have returned six threatened species.
Our goal is to look after the Arid Recovery Reserve where a healthy desert ecosystem can be restored and serve as a safe haven for threatened species, while at the same time using our landscape-scale laboratory for conservation research. Ultimately, our goal is for vulnerable species to one day no longer need protection from a fence and to be able to expand right across the vast outback once again.
We are currently working up a major new project to pursue this goal further with the Kokatha community, native title holders managing the land around our reserve to get species like bilbies and quolls back on Country.
What types of wildlife live in Arid Recovery's reserve?
There is a dazzling diversity of reptiles, birds and invertebrates on the reserve, and a number of native small mammals like hopping mice that have done better thanks to exclusion of feral cats.
A number of animals have been reintroduced, that were otherwise locally extinct and in many cases missing entirely from mainland Australia due to the impacts of invasive species that came with European settlement.
The reintroduced animals include greater stick-nest rats, burrowing bettongs, greater bilbies, Shark Bay bandicoots, western quolls and kowaris.
What impact is climate change having on the types of species that Arid Recovery is researching?
Climate change is having profound impacts on our conservation work from a whole range of angles. The severe drought of 2018-19 was an exceptionally long dry period, even for a desert ecosystem, and coupled with extended heatwave conditions.
Many of the populations of threatened species that we have nurtured over many years crashed very quickly in these conditions, and we had to quickly develop strategies and interventions for helping animals to persist through the drought. The drought had other effects too – as vegetation became sparser, sand started to move and crept up against the fence slowly reducing its effective height.
That allowed some small rabbits to climb up to panels of wider netting and to sneak into the reserve, and we are still doing the hard work of finding and removing them – real needle in a haystack work!
We have pivoted our research program with a new focus on climate adaptation. We want to better understand the possible impacts to arid ecosystems and develop strategies for conservation of threatened species under climate change.
New research projects include understanding the tolerance and avoidance strategies of native versus introduced species to heat extremes (a Future Fellowship project led by our Principal Scientist Katherine Moseby), modelling scenarios for important desert plants like mulga trees and chenopod shrubs (collaboration with the University of Western Sydney) and being ready to test the effectiveness of our adaptation strategies as the next drought period unfolds.
What impact do you think the Climate Adaptation 2023 can have on the research community and wider community in South Australia?
I'm all for moving our thinking about climate change from something abstract and existential to a pragmatic open-eyed approach to doing what we can right now.
In 2020 we made Arid Recovery's first Climate Change Action Plan with four tangible targets to get us started. It included work on reducing carbon emissions from our own work, rolling out adaptive strategies, developing new research projects and, importantly, sharing our climate stories.
That is what I am looking forward to in the Climate Adaptation 2023 conference – that we can come together to learn from each other and build momentum to deal with this very present challenge.
Can people visit Arid Recovery to learn more about your work?
Absolutely! We run guided tours every Wednesday and Friday from April through to October, and also organise special events for schools and other groups. More here. You can also follow Arid Recovery's work on our website www.aridrecovery.org.au and Facebook, Instagram and LinkedIn.
Want to learn more? Climate Adaptation 2023 is taking place at the Adelaide Convention Centre from 24 – 27 July 2023. Register here.
If you like reading about animals and efforts to recover threatened species read How the yellow-footed rock wallaby was saved from extinction in South Australiaand Find out how relocated western quolls are faring.