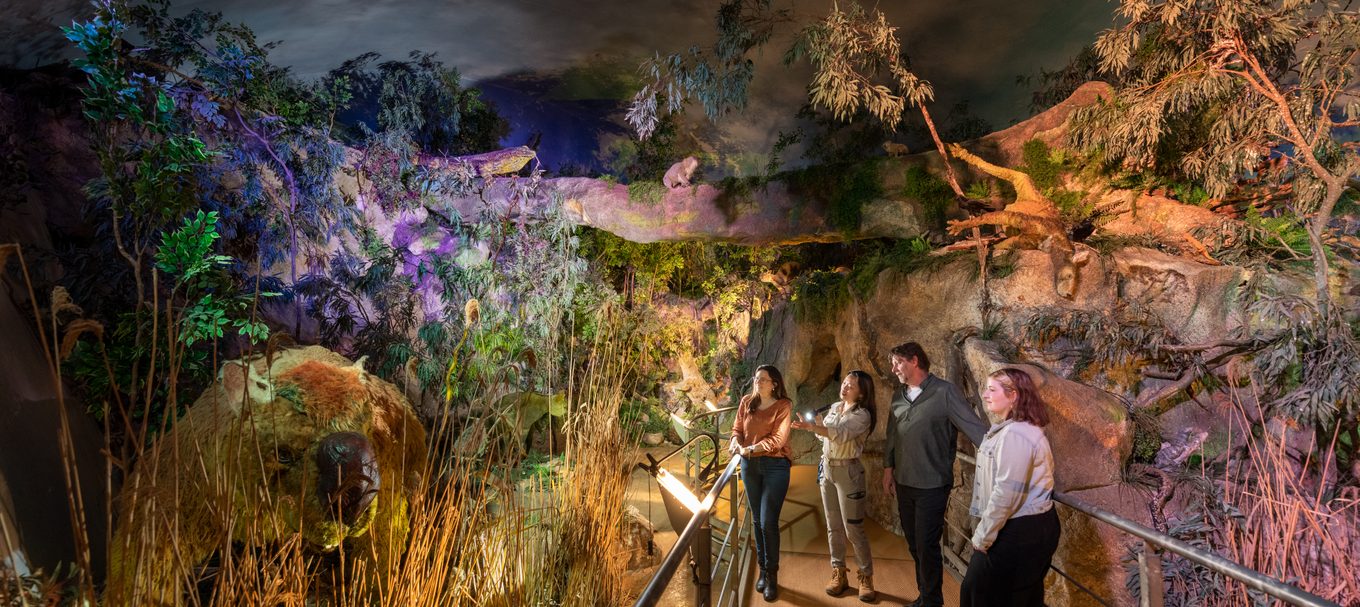 Your guide to accessible features at Naracoorte Caves
Planning a trip to the Limestone Coast? Be sure to check out Naracoorte Caves, one of South Australia's most spectacular natural wonders.

Your trip to the region wouldn't be complete without visiting Naracoorte Caves, where you can step back in time and discover why it's one of only 19 UNESCO World Heritage-Listed places across Australia.

If you need to factor accessibility into your travels, we've got you covered. Here are some of the top spots and tips about their accessible features.
Step back in time at the Wonambi Fossil Centre
The Wonambi Fossil Centre is the perfect place to start your journey. A large reception area welcomes you to the caves and includes interpretive panels and life sized models of extinct mammals, telling the fascinating story of one of the world's most important fossil sites.
Perfect for kids, the fossil centre incorporates theatre and science to show you what Naracoorte looked like 200,000 years ago.
The centre is wheelchair accessible, which large clear sections.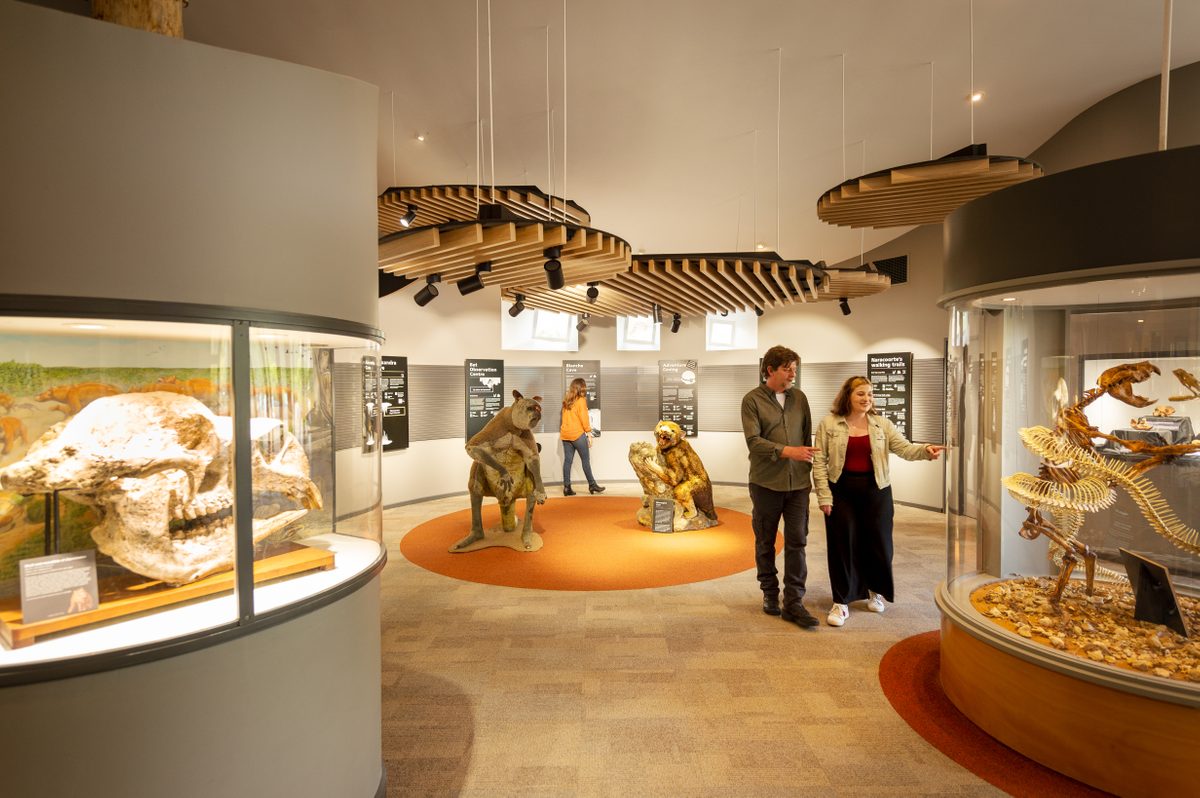 Stroll the Rooftop Loop Walk
The Rooftop Loop Walk provides universal access for people of all ages and abilities to enjoy the fascinating underground world of Naracoorte Caves.
The 850-metre walk is designed with viewing platforms placed in strategic locations, offering a sneak peek into the caves and a chance to witness bats taking flight as they enter or exit their underground home. The path has gradual transitions with no steps or stairways.
The walk links the caves' Wonambi Fossil Centre with the Bat Observation Centre, Bat Cave and Blanche Cave, with plenty of history and fun facts for you to learn along the way.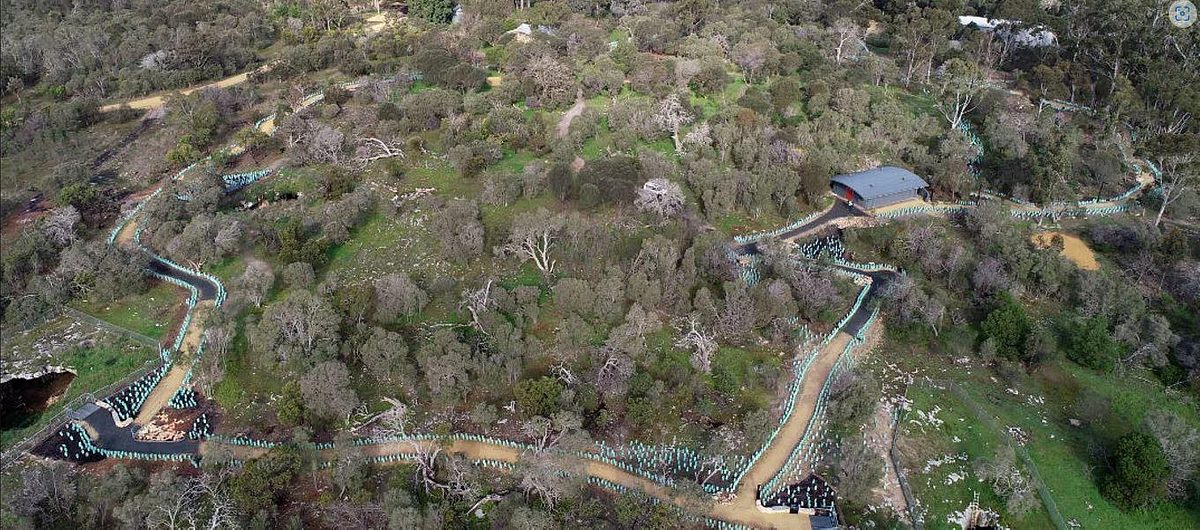 Grab a bite to eat
The Caves Café is a popular spot for Naracoorte locals and visitors and offers a seasonal menu. You can enjoy a light lunch or sit down for a hot meal paired with a coffee or glass of wine from the local Wrattonbully region.
The café is wheelchair accessible and a separate large size print menu is available for those who are visually impaired.
If you'd prefer to bring your own food, picnic tables along the Rooftop Loop Walk are wheelchair accessible, providing enough room to allow for manoeuvrability.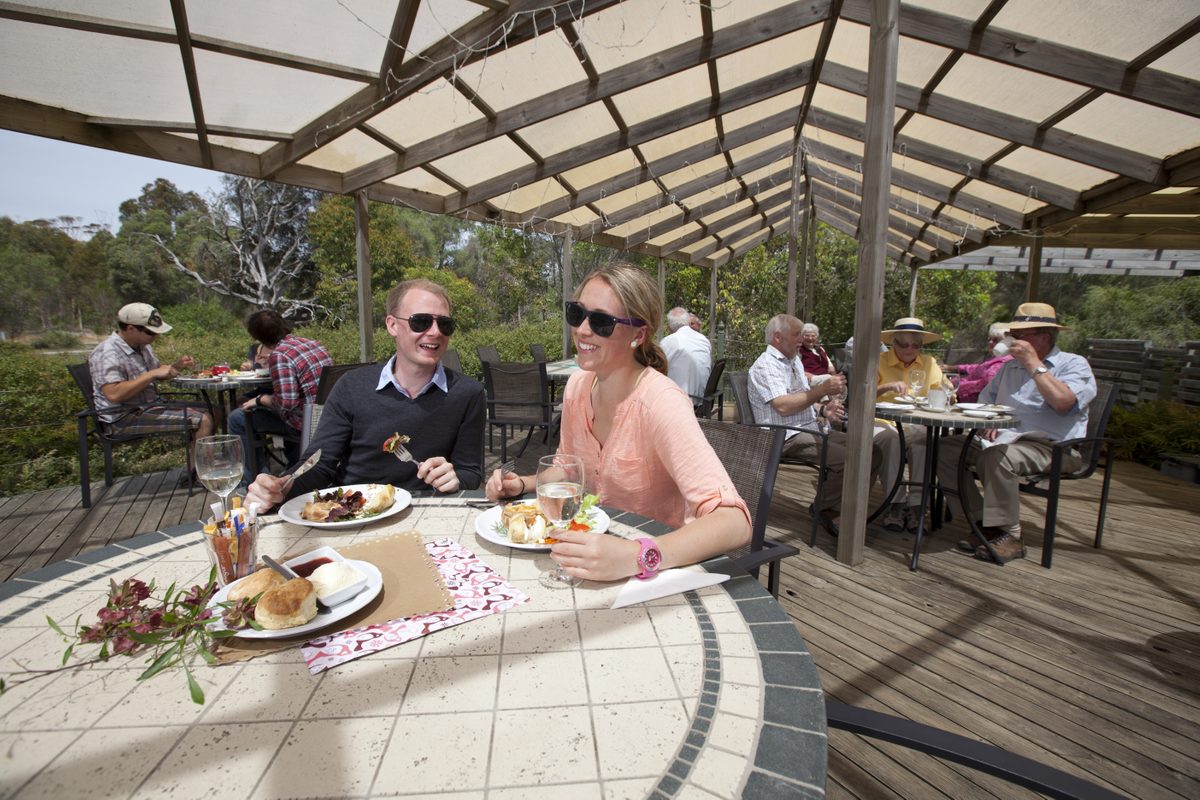 Let the kids dig for fossils
The Fossil Hunters Playground is a free nature play space, providing an opportunity for kids to burn off some energy and engage in an enjoyable play experience in a natural setting.
The playground paths are wheelchair accessible and activities are dependent on ability level, including swings and rope climbing.
Popular for all ages, a highlight includes the chance to dig through sand and search for fossils!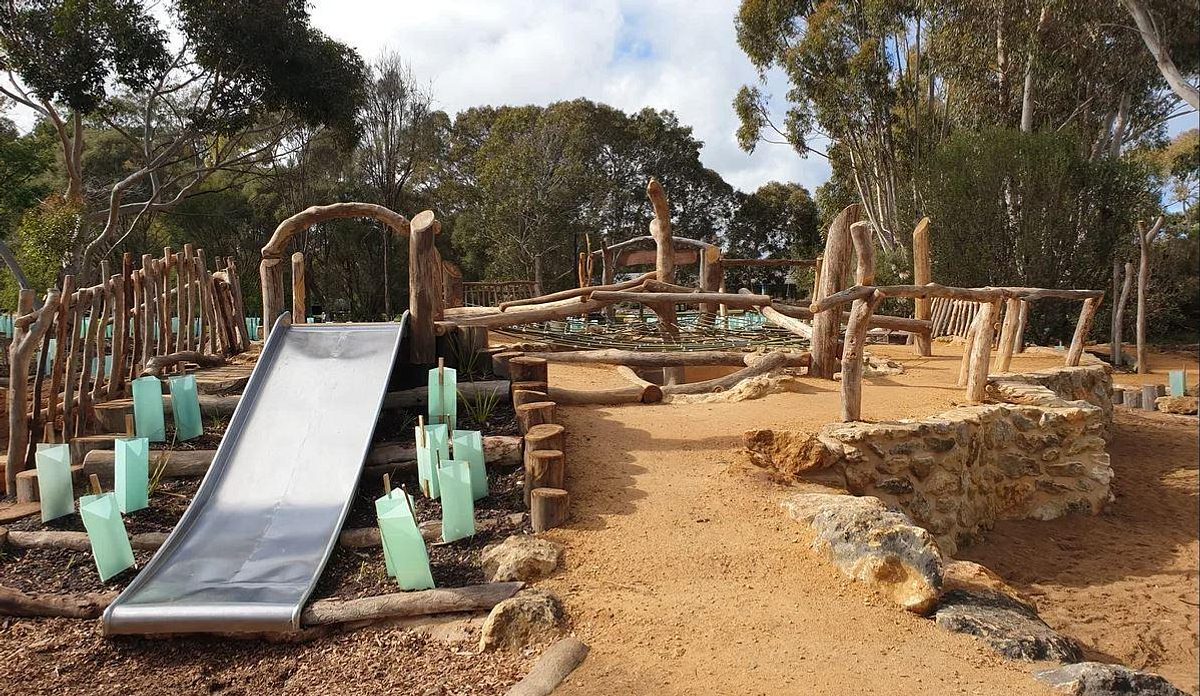 When is the best time to visit?
Right now! The caves stay at a constant 17 degrees centigrade, making them a destination for all seasons. During winter, the caves often feel warm, while in summer they feel cool.
Where can I park?
A large carpark is available onsite, including a number of accessible parks.
Social scripts:
Social scrips are available online to help people on the Autism Spectrum visit parks. Social scripts may be able to assist with lessening anxiety and stress when visiting a new place. The scripts include specific and illustrated information about what an autistic person can expect when visiting one of South Australia's national parks.
Park of the Month
Throughout March, Naracoorte Caves is being celebrated as National Parks and Wildlife Service's Park of the Month.
There are plenty of activities on offer across the month, including a Welcome to Bunganditj Country Nature and Culture Walk. Check out the website for all the details.
Make the most of your trip with our guide to the perfect Naracoorte Caves experience.