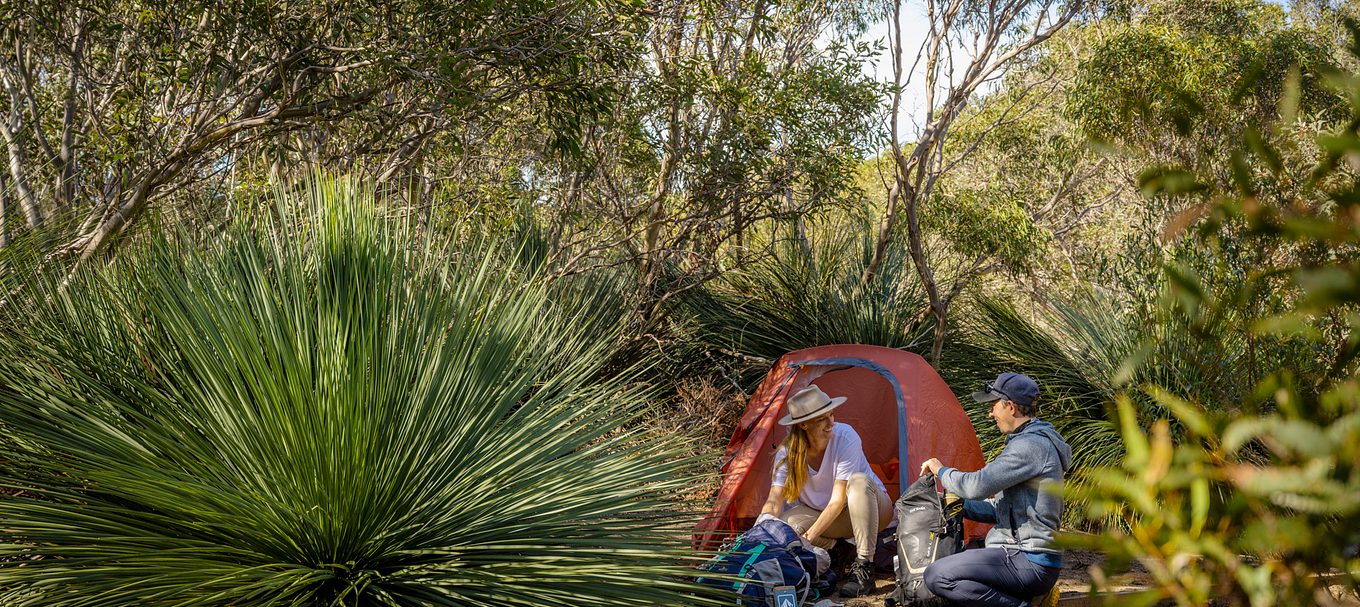 Your guide to new and upgraded campsites in South Australia's national parks
If you're looking for a new place to camp under the stars, or keen to check out the upgrades to campsites and visitor facilities at your favourite park, read on!
There's been lots of work going on across national parks in South Australia to make them even better places to visit, stay and play.
From new walk-in campgrounds offering a whole new experience, to upgrades to some of our most popular campsites to make your next stay even more memorable, here's what's new that you can try out now, as well as some experiences coming soon.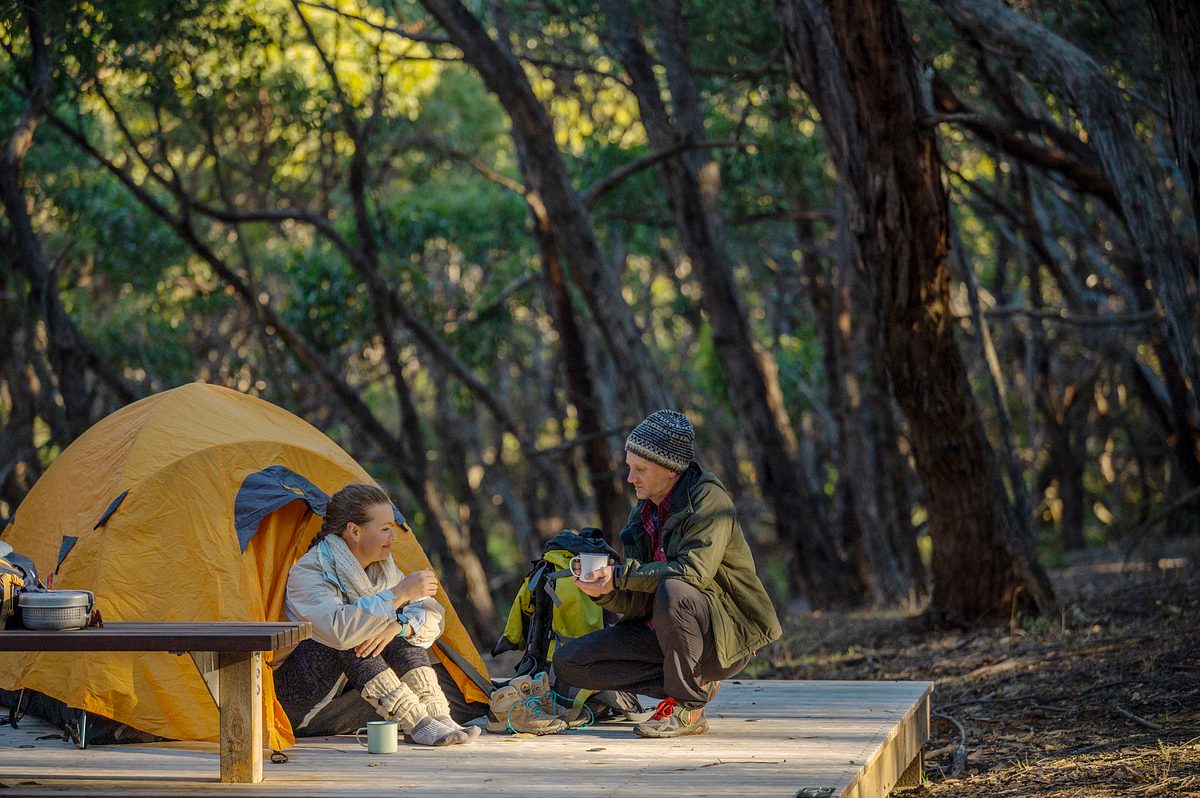 Fleurieu Peninsula – new campgrounds along the Wild South Coast Way on the Heysen Trail
Not far from Adelaide, on the Fleurieu Peninsula, there's been a huge range of visitor improvements in one of the state's most popular parks – Deep Creek National Park.
It's all part of the Wild South Coast Way on the Heysen Trail – South Australia's newest multi-day walking experience.
Four new purpose-built campsites have been created along the Wild South Coast Way, giving visitors who set out on the long distance, multi-day walking experience a great place to pitch a tent and camp overnight, and be fresh and rested to hit the trail again the next day.
These campsites are only accessible by foot meaning you're guaranteed a secluded stay, surrounded by spectacular scenery of rarely seen landscapes along the southern coastline.
While you're there be sure to try out the new Goondooloo Ridge precinct – a picnic area that features a 4.2 km Class 2 loop trail that takes you to a new lookout that has spectacular views over Backstairs Passage to Kangaroo Island.
From the picnic area, the trail is suitable for wheelchairs and prams, and is a fantastic immersive experience that you can do as an add-on to the main Heysen Trail hike. It leads through an open eucalypt woodland and a magnificent yakka forest before it reaches the lookout, so have your camera ready.
The Wild South Coast Way is free to those entering national parks by foot, however campsites require an overnight fee and must be booked online prior to departure.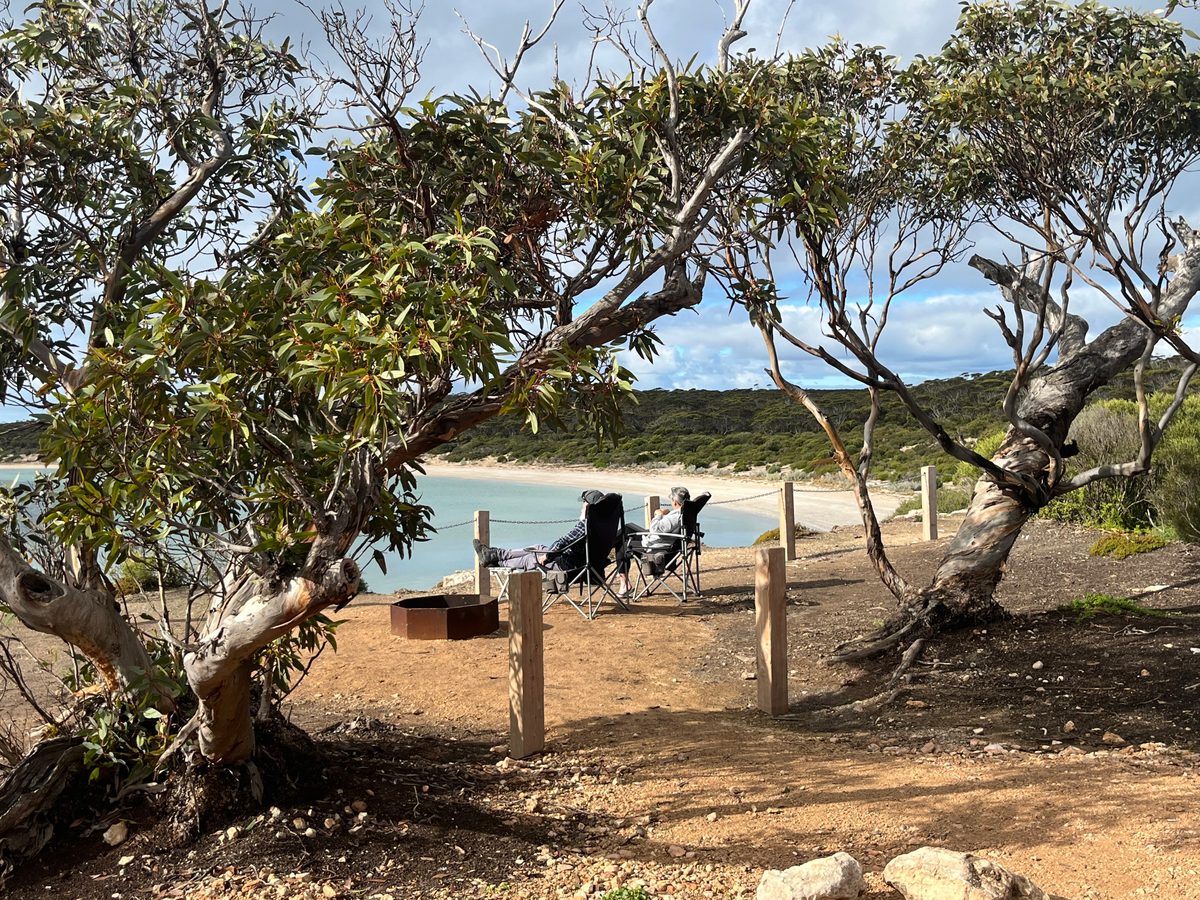 Eyre Peninsula – campsite upgrades at popular coastal parks
If you're looking for a campsite or park to stay at near the beach, you'll enjoy the upgrades to The Golden Island Day Visitor Area in Coffin Bay National Park and the Fisherman Point Campground in the popular Lincoln National Park.

These upgrades include reconfiguring and increasing campground capacity, expanding car parks, installing new signage, replacing toilet blocks, installing picnic shelters, improving vehicle access, improving pedestrian beach access, and upgrading signage, landscaping and fencing.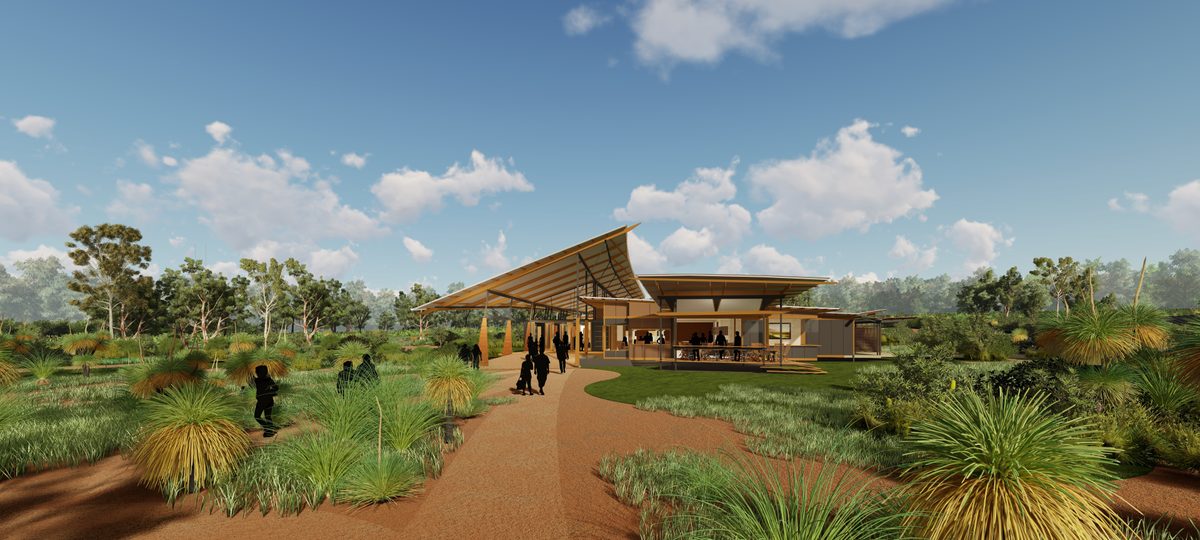 Coming soon
Kangaroo Island – reimagining the island's visitor experience, including new accommodation
Since the bushfires in the summer of 2019-2020, National Parks and Wildlife Service has been working with community to create new visitor experiences in national parks. Much of the landscape has regenerated, returning the island to its renowned beauty.

New visitor facilities have opened at the iconic Remarkable Rocks in Flinders Chase National Park and new campsites are being created along the Kangaroo Island Wilderness Trail, which had been destroyed by fire.
While the new campsites are developed, there are still many beautiful places to go camping on the island including D'Estrees Bay Campground and Murray Lagoon Campground, both of which were upgraded in recent years.

If you are looking for somewhere to stay that is steeped in history and charm, May's Homestead and the Postman's Cottage are located in the heart of Flinders Chase National Park. Burnt down in the bushfires these 2 state heritage listed cottages have been restored to their former glory and are now available for accommodation bookings.
A new $14.6 million Flinders Chase Visitor Centre will also commence construction soon.
The visitor centre will be mostly concrete-free, and primarily framed from sustainably sourced bushfire-resistant Australian timbers and will utilise material on, and adjacent to, the site for rammed earth walls.