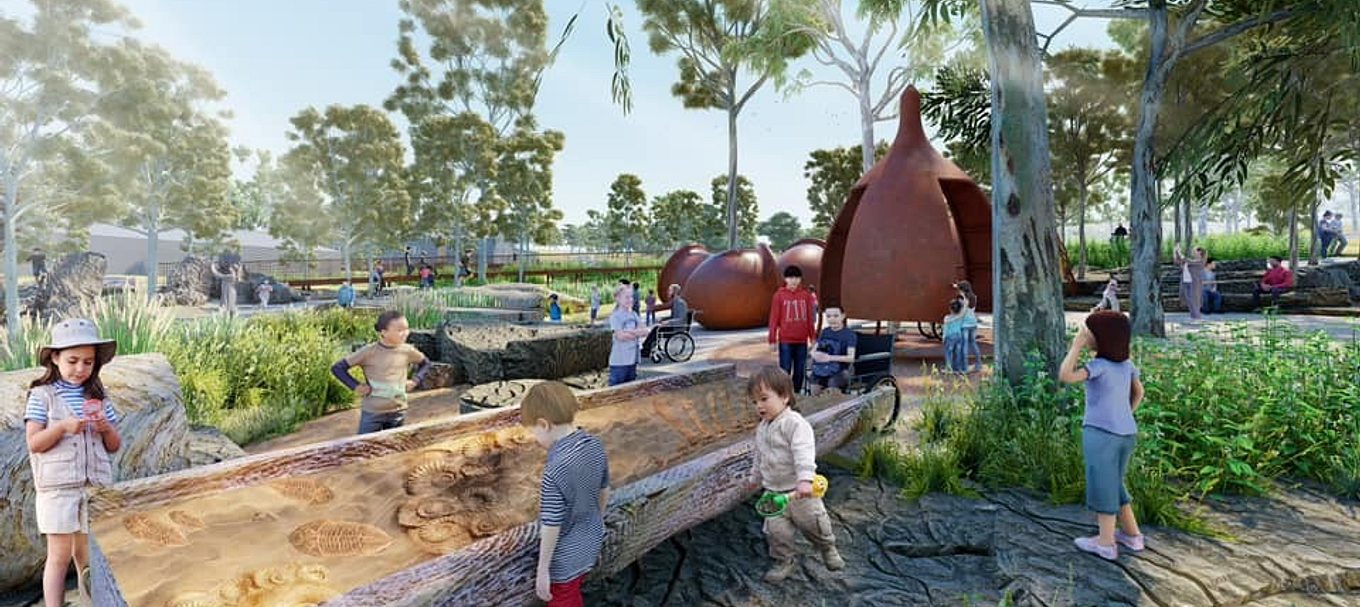 Sneak peek: the new nature play space coming to Adelaide's southern suburbs
The nature play area at Glenthorne National Park-Ityamaiitpinna Yarta is going to be epic. Here's how it might look
Imagine yourself walking through the beautiful open spaces of the Glenthorne National Park-Ityamaiitpinna Yarta's visitor hub towards South Australia's newest Nature Play Precinct.
Picture tall tree sculptures ahead of you and children playing with rock fossils at the fossil dig log table.
Imagine no more – the concept images for Glenthorne National Park-Ityamaiitpinna Yarta's new visitor hub and Nature Play Precinct have been released, giving visitors a sneak peek of what might be in store.
Located in Adelaide's southern suburbs, 17 km from the CBD, the park has been created to revitalise a large area of existing open space into a thriving environmental and recreational precinct.
At the moment you can use the park's walking and mountain biking trails (O'Halloran block only at this stage), but work is now underway to create what's sure to be one of its biggest drawcards – the impressive Nature Play Precinct. Oh, and the visitor hub in general is pretty special too and will be the gateway to the broader park where walking trails will be established.
But back to the nature play part. The whole family will enjoy a heap of fun features, including a maze walk, tree tower and an obstacle course with accessible elements included, amongst other major attractions.
Here's what it might look like: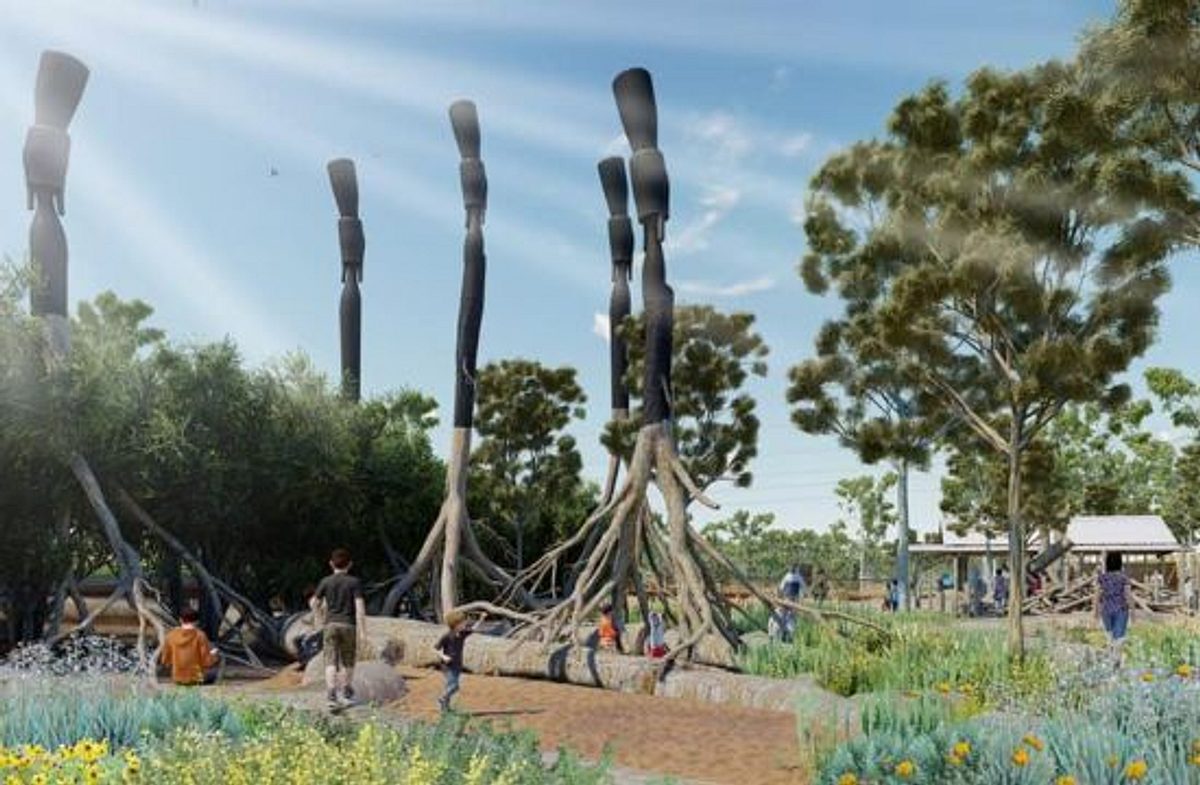 Tree sculptures with interpretation stories to reflect bird spirits.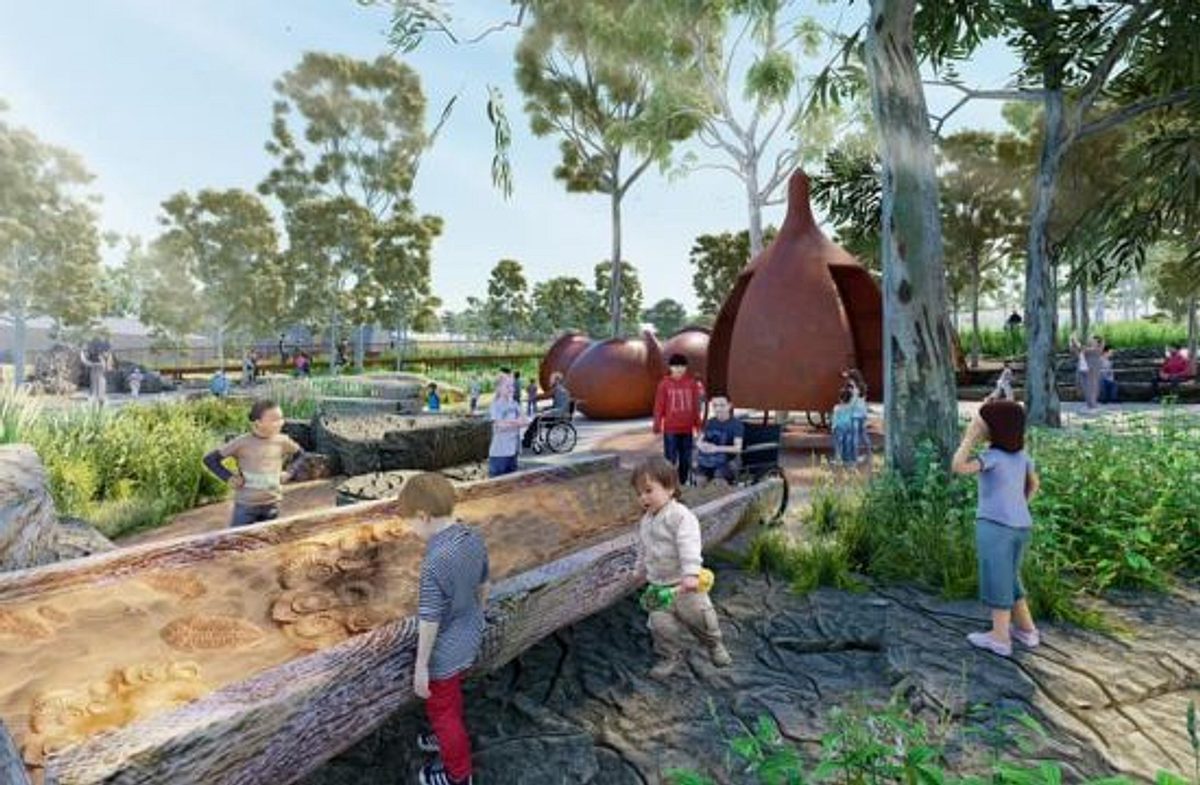 Rock fossils for etching and rubbing at the fossil dig log table.
Meanwhile the broader visitor hub will have plenty of green, open space for people to enjoy, with features such as a restored creek line, walking trails, heritage area, and plenty of gums and historic pine trees.
Here's a taste of what these works could look like: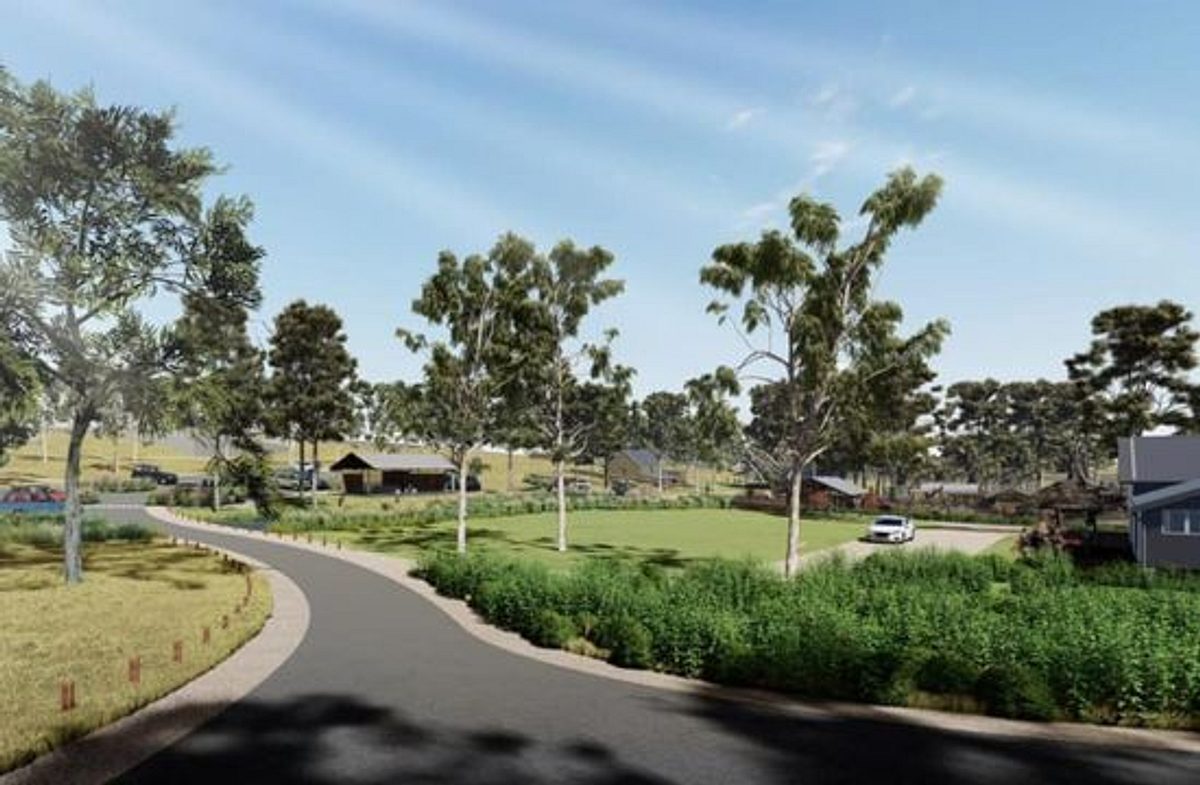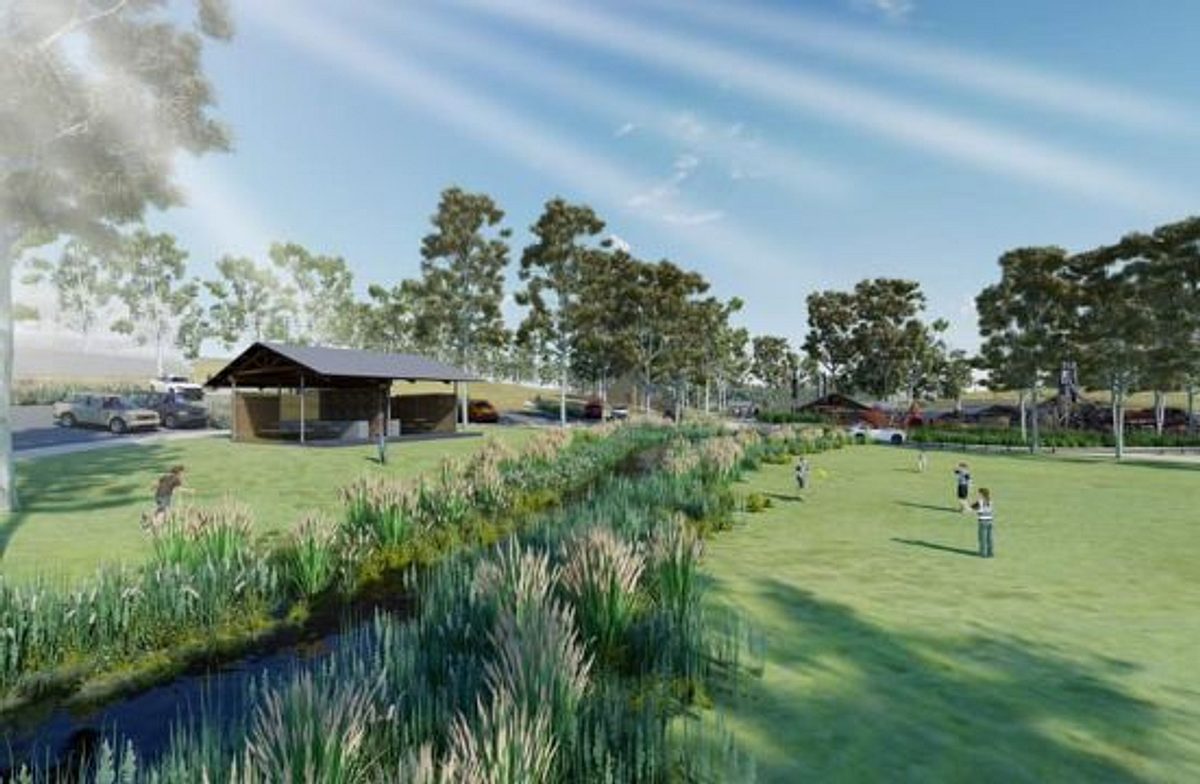 Restored creek line and large grass area, as well as an event space to the right.
Now just remember, these concept images are just to give you a visual of what the park's nature play space and visitor area could look like. So don't take these as gospel – all sorts of things in the design and construction process will be taken into account to develop the actual space.
Construction of these sites is expected to begin in the next couple months. Can't wait for this Nature Play Space to open? In the meantime, check out5 nature play spaces to enjoy in South Australia's national parks and gardens.
Note: The Nature Play Precinct, is a joint initiative between the state government and City of Marion.