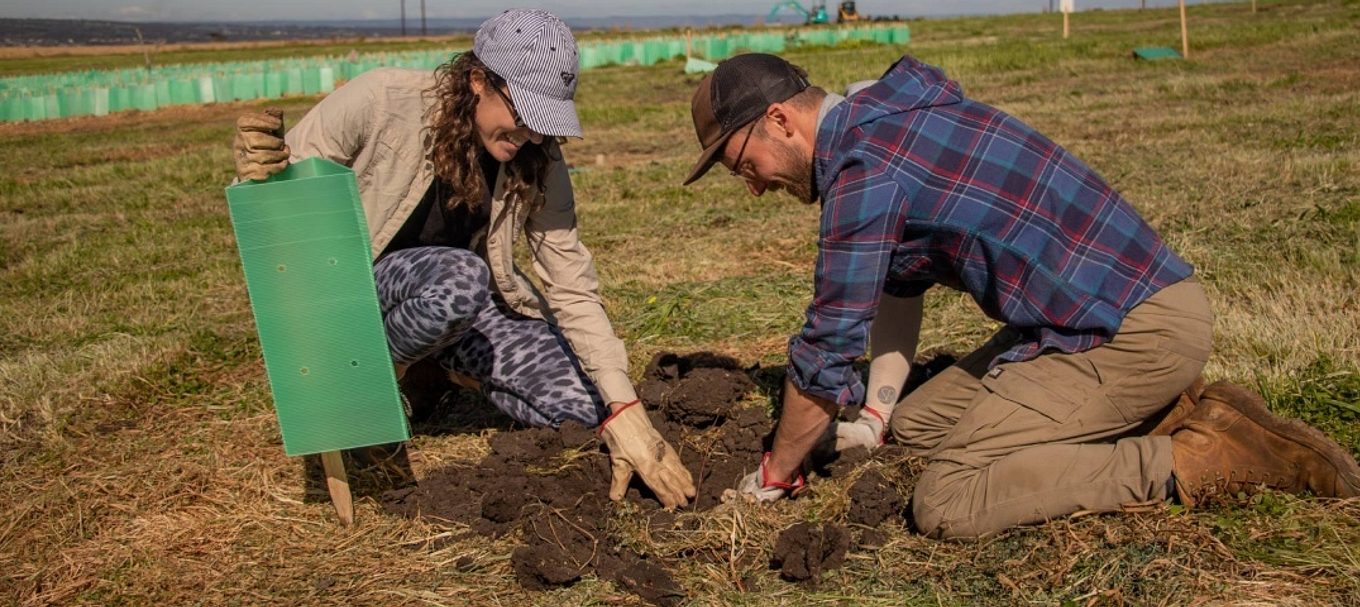 How you can be part of the creation of Glenthorne National Park-Ityamaiitpinna Yarta
It's planting season and you're invited. Here's how to register for Glenthorne's community planting days.
There are plenty of ways to contribute to the creation of Adelaide's newest national park, Glenthorne National Park-Ityamaiitpinna Yarta, but there's nothing quite like planting a tree and watching it grow.
The 208-hectare Glenthorne property used to be a working farm, but was proclaimed as a national park in May last year and is now being transformed into an exciting place where people can connect with nature.
There are many exciting projects underway at Glenthorne, including an extensive ecological restoration program which will see the eventual planting of 126,000 plants across 165 hectares – and that's where you come in!
Glenthorne Community Planting Days
Registrations are now open for Glenthorne's hugely popular community planting days, which start this month.
By attending a planting day, you'll have the opportunity to plant a tree and contribute to the creation of the park, meet like-minded people in the local community who are passionate about the environment, and enjoy a coffee on the house.
There are four dates to choose from this year – 13 June, 18 July, 1 August and 8 August – so there's bound to be a date that suits you.
For further details on the planting days and to register, head to Eventbrite.
Subscribeto keep up-to-date on the creation of GlenthorneNational Park-Ityamaiitpinna Yarta, or join Glenthorne's dedicated volunteer program,the Glenthorne Action Team, and be the first to hear about volunteer events across the Glenthorne Precinct.