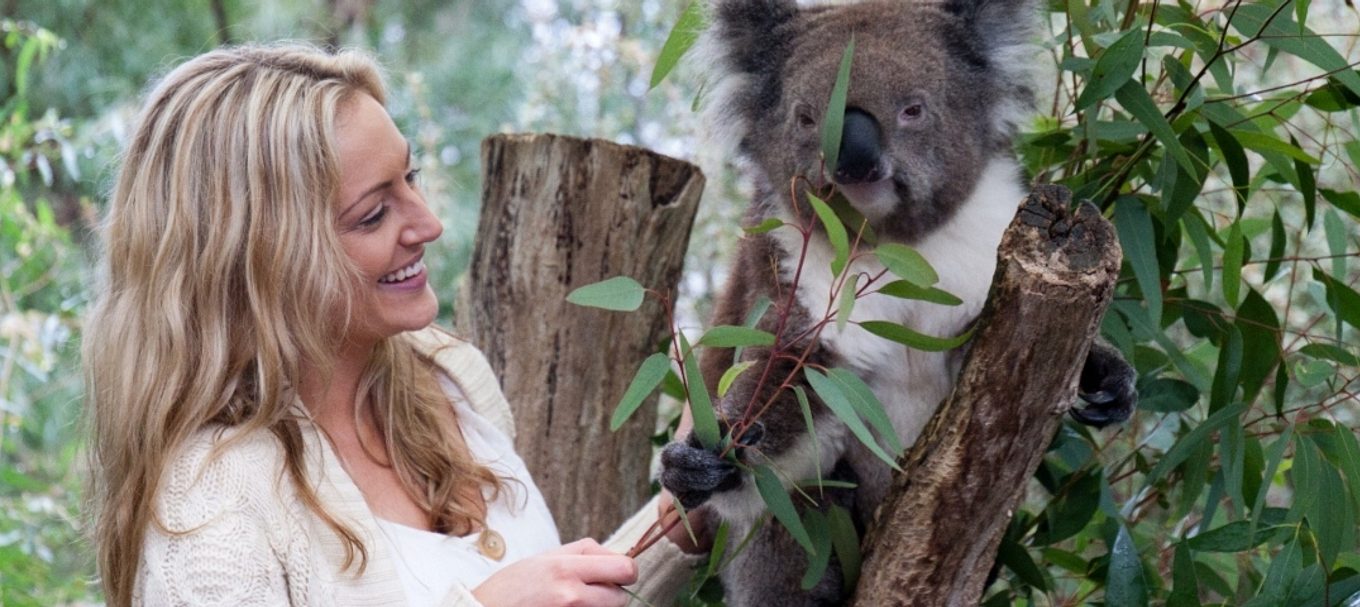 New ways to connect with nature at Cleland
There's a once-in-a-lifetime upgrade planned for Cleland Wildlife Park. Find out more about what's on the cards.
Only 20 minutes from the Adelaide CBD, Cleland Wildlife Park is one of the state's most popular native wildlife visitor experiences with more than 140,000 visitors each year.
That number is set to rise thanks to the park's most popular attraction – the koala experience – getting a major facelift meaning visitors will have more opportunities to cuddle a koala, rain, hail or shine!
Previously if it was too hot or too cold, koala holds would be cancelled, but they'll now be available 364 days a year in a brand new temperature-controlled space which will improve comfort for koalas and visitors while they enjoy the popular experience.
Other improvements on the cards include a new nature play space adjacent to the Barking Gecko Cafe and an upgrade to the Valente Education Centre – which will be transformed into an interactive nature hub for students to learn about Australia's natural environment and become the next generation of wildlife warriors.
Additional improvements include new signage to make it easier to get around the park, enhanced landscaping and upgrades to toilet facilities.
This $2.5 million project will be designed by award-winning, South Australian-based Troppo Architects in partnership with landscape designers Aspect Studio, taking design cues from the surrounding natural environment.
It's expected this project will be complete by June 2022.
Cleland Koala Hold Experiences back this weekend
You don't have to wait until these improvements are ready to enjoy a koala hold at Cleland. Koala holds are starting again this June long weekend for the first time since they were put on hold due to COVID-19 restrictions.
You can book entry tickets and experiences by visiting Cleland's website.