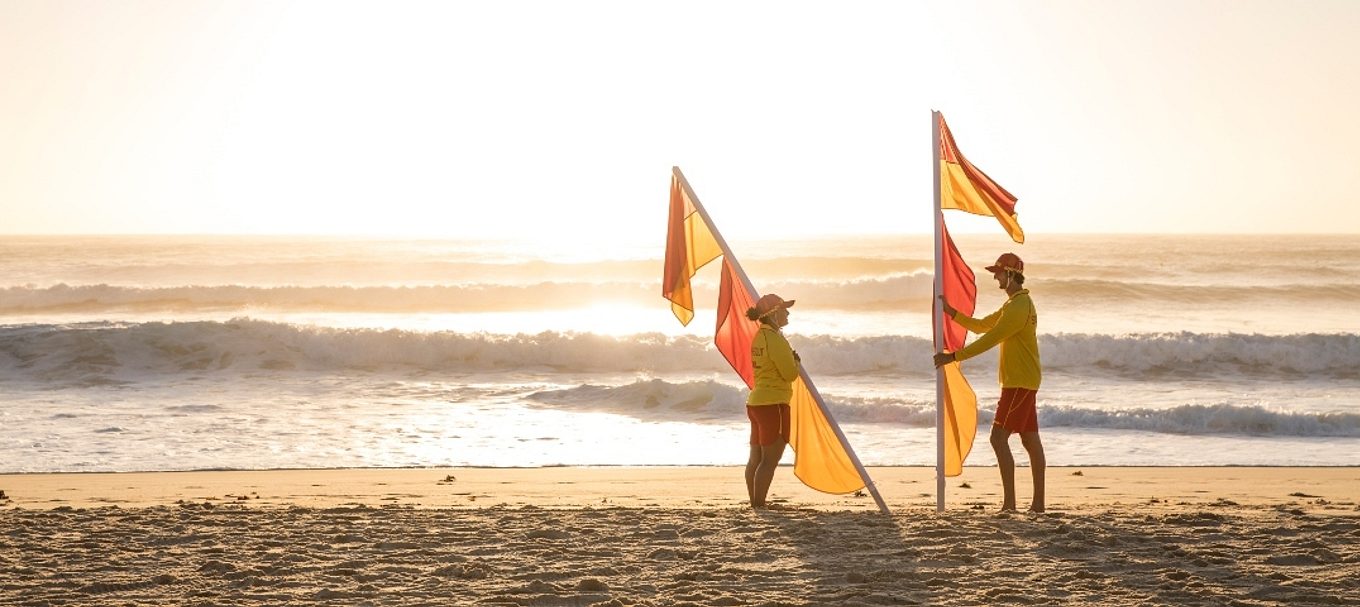 8 tips to help you stay safe at South Australia's beautiful beaches
GUEST BLOG: Hear from Surf Life Saving SA about the simple things you can do to keep safe at the beach this summer.
Many South Aussies' favourite place to visit in summer is the beach. We know how highly valued our beaches are for the community – they're accessible and welcoming and provide a place for us to relax and unwind.
To help you and your loved ones stay safe at the beach this summer we've teamed up with our friends at Surf Life Saving South Australia to provide some top tips about beach safety.
Surf Life Saving SA's Lifesaving and Emergency Operations Manager Daniel Willetts leads the team responsible for overseeing SA's metropolitan and regional beaches.
He says it's important we remind ourselves how to be safe and responsible at the beach.
Read on for Daniel's top tips about how to make your next beach visit a fun and safe one:
1. Swim between the flags
Surf lifesavers and lifeguards set up patrolled areas along many beaches so they can best look after you.
If you're not swimming at these locations and something goes wrong in the water, the time it takes for a surf lifesaver or lifeguard to get to you could make a big difference and cost you your life.
2. Use the 'Stop, look, plan' approach
Follow these steps when you're choosing where to swim:
Stop – pause and see where you are. Can you see a rip or other danger?
Look – are there other hazards, are there large waves or rocks, can I see if there is a patrolled area?
Plan – where am I going, is it patrolled? Do I know how to recognise dangers? What will I do if something goes wrong?
3. Know your limits
No-one plans to get into trouble, but it happens too often. Know your limits and those of others you are with.
Too often, when someone has gone to rescue someone else it has cost them their life.
4. Supervise children around water
Children move quicker than we would like and a drowning event is often a quiet one.
Watch your children – on, in and around water – not your phone!
5. Don't drink and swim
Almost a quarter of all coastal drowning deaths involved alcohol and/or drugs.
You wouldn't drink and drive, so please don't drink alcohol or take drugs and swim.
6. Wear a lifejacket
If you are heading out boating, rock fishing or on watercraft – wear a lifejacket. Your safety matters.
7. Be sun smart
'Slip, slop, slap, seek, slide'. Slip on a shirt, slop on 30+ sunscreen, slap on a brimmed hat, seek shade, slide on sunglasses.
Remember to reapply sunscreen every 2 hours or after swimming.
8. Be careful with aquatic toys
Be careful with new equipment. Test it, make sure it is in good condition, check the weather and water conditions before heading out, and always supervise kids on flotation devices.
And remember:
Rafts and inner tubes are not for non-swimmers – they may drift out on tides/winds so you need to be able to swim back.
Skimboards are trickier than they seem – they often lead to nasty injuries.
Ocean craft such as stand-up paddleboards, kayaks and surf skis should always be used for the first time in calm conditions at a patrolled beach.
More than 2,500 active volunteer surf lifesavers from 21 Surf Life Saving Clubs patrol beaches across the state on weekends and public holidays from October through to March each year.
And it's busy work.
In 2019 alone, in addition to saving nearly 150 lives, surf lifesaving volunteers completed almost 72,000 patrol hours, performed 470 first aid treatments and undertook more than 14,000 preventative actions across metropolitan, south coast and regional beaches.
Now you're well-versed in how to have a safe time at the beach, all that's left to do is choose where to go and what to do when you get there. Here's some inspiration:
SA has many beautiful beaches, but not all of them – including the beaches in SA's national parks – are patrolled by Surf Life Saving SA, so extra caution should be taken.
Wondering how Adelaide's coastline is cared for? Learn about out the work underway to make sure it's in ship-shape.
This story was originally posted in January 2021.