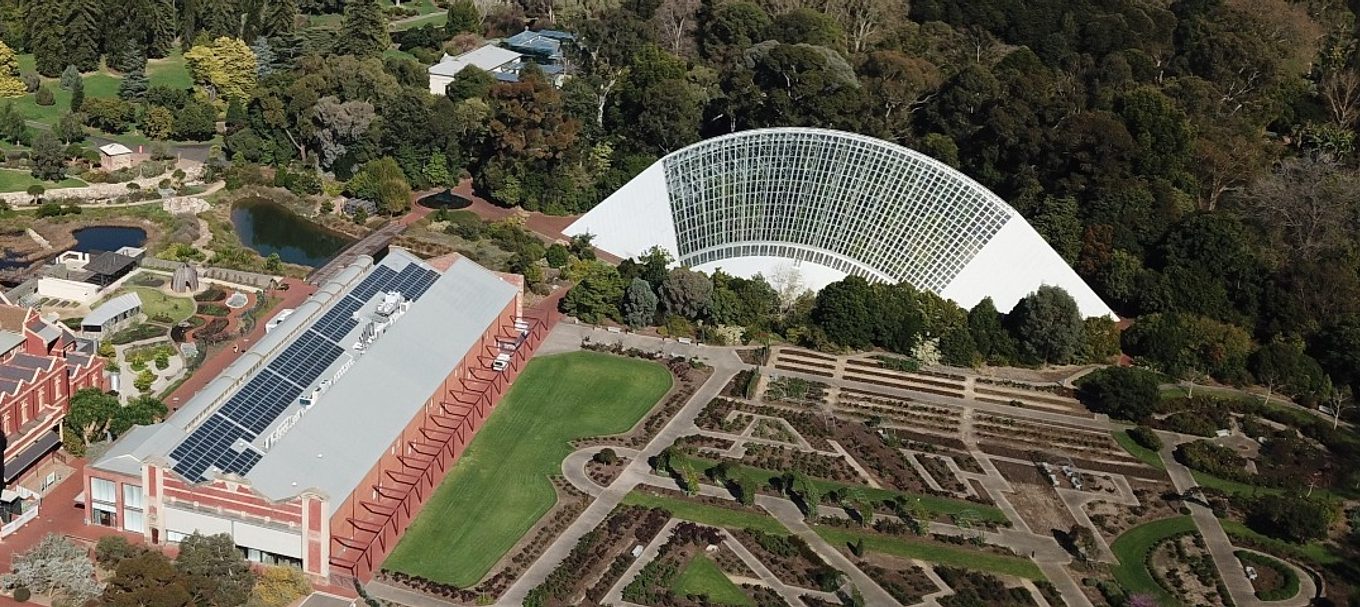 Have your say on proposed upgrades to Adelaide Botanic Garden
Better amenities and experiences are on the cards for this iconic garden. Learn more, including how to have a say.
Adelaide Botanic Garden, located in the heart of the CBD, is one of South Australia's most visited and loved institutions and has significant cultural, architectural and scientific value.
Established in 1855, the garden has grown with the city, providing a rich array of leisure, tourism, cultural, and health and wellbeing opportunities for the community and visitors.
A revised masterplan has been developed to make sure the garden continues to grow and thrive into the future – for local, interstate and overseas visitors.
It includes upgrades and new projects that would enrich the garden experience for visitors, protect heritage assets and maintain a site of horticultural excellence in growing, displaying and conserving plants.
It also shows how the garden could integrate with the adjacent Lot Fourteen global innovation precinct and cultural hub along North Terrace.
What exactly is being proposed?
Some of the enhancements proposed in the masterplan are:
infrastructure upgrades including improved pathways, directional signage and public toilets. New additions may include a teaching glasshouse, a bridge over the Main Lake, and a raised boardwalk through Ficus Avenue to improve accessibility and longevity of the historic 150-year-old trees.
re-using the Francis Arbour to create a new entrance hub between Lot Fourteen and the garden, with potential to incorporate a shop
revitalising the living plant collections and landscapes
new infrastructure to support improving and increasing curated visitor experiences, such as botanical interpretation and lighting
restoration work on heritage buildings located in the garden
implementing sustainable water management systems, in a bid to make the garden more self-sufficient for its water supply
identifying long-term accommodation solutions to protect the state's botanical collections.
You can find out more about the proposed concepts in the draft Adelaide Botanic Garden Masterplan 2020 document.
Want to have a say?
The revised masterplan has already involved extensive consultation key stakeholders that work closely with and for Adelaide Botanic Garden, but now it's over to the public to share their thoughts – after all, you're the ones who will be using it.
All you need to do is visit the YourSAy website, where you can find stacks more information.
You can view the draft Adelaide Botanic Garden Masterplan 2020, read more about the proposed concepts and check out the FAQs for more information.
Then you can give your feedback via a short online survey or discussion board.
You have until midnight on Thursday 19 November to have your say.
Has all this talk about Adelaide Botanic Garden got you excited to visit? Check out our story:5 ways to make the most of spring in Adelaide's 3 botanic gardens.