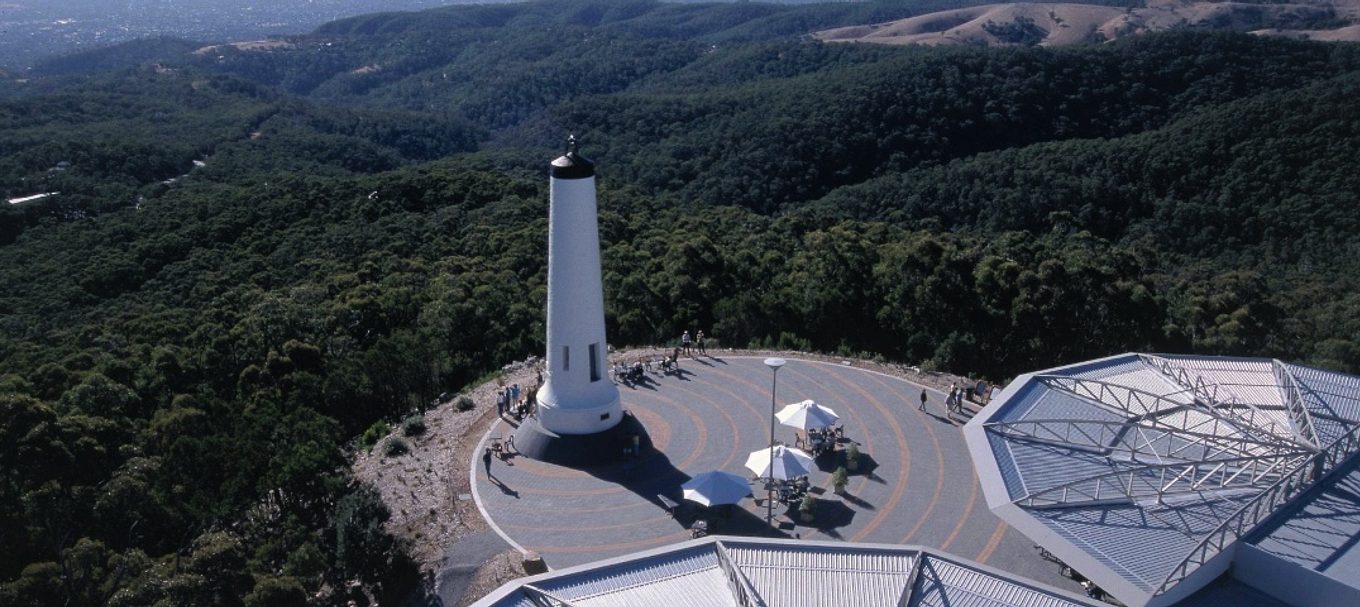 Everything you need to know about upgrades to Adelaide's Waterfall Gully to Mount Lofty Summit trail
Adelaide's most popular walking trail is even better – and safer – than before. Here's what you can expect.
More than 600,000 people use the Waterfall Gully to Mount Lofty Summit trail every year, making it one of the most popular walking trails in the state.
The trail is rated Grade 4. It starts at Waterfall Gully in Adelaide's eastern suburbs and is in the Cleland National Park.
Its attractiveness is no surprise; you can challenge yourself (or not!) on the hike and there are cafes at each end, scenic waterfalls in between and stunning views of the city at the summit.
The trail was extensively damaged by flooding and landslides during severe storms in late 2016, making it too dangerous to use until emergency repairs were carried out.
Major restoration works aimed to future-proof the trail by upgrading surfaces and boardwalks so they could better withstand storm events and be able to meet growing demand from trail users.
So what has been done to the trail?
It has a safer, more durable surface
The trail now has about 3km of exposed aggregate concrete. This has replaced the previous unsealed rubble surface, which was not robust enough for this environment and terrain.
A standard concrete surface is durable but can be slippery, but the new aggregate surface has gravel chips partially exposed, providing extra slip resistance and toughness.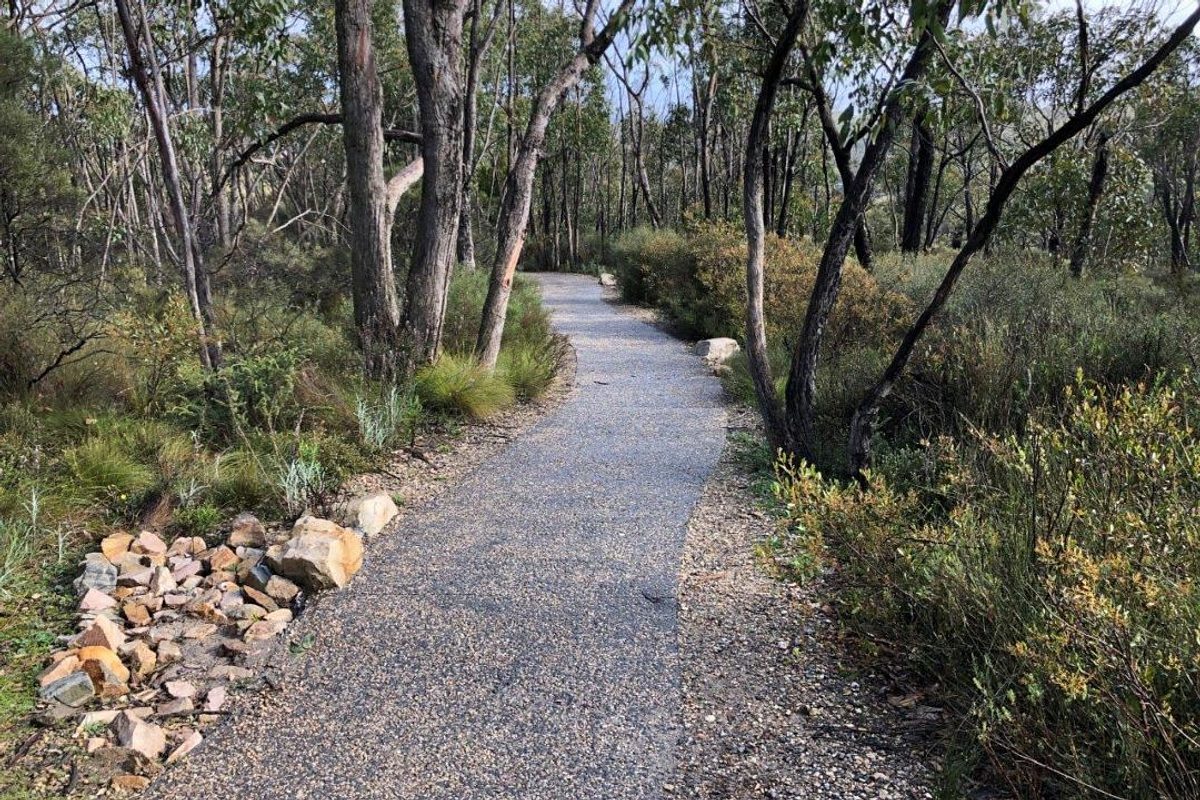 This work used about 1600 tonnes of concrete, of which about 200 tonnes was delivered by helicopter because of the access issues for machinery. The helicopter made 30 to 40 lifts per day.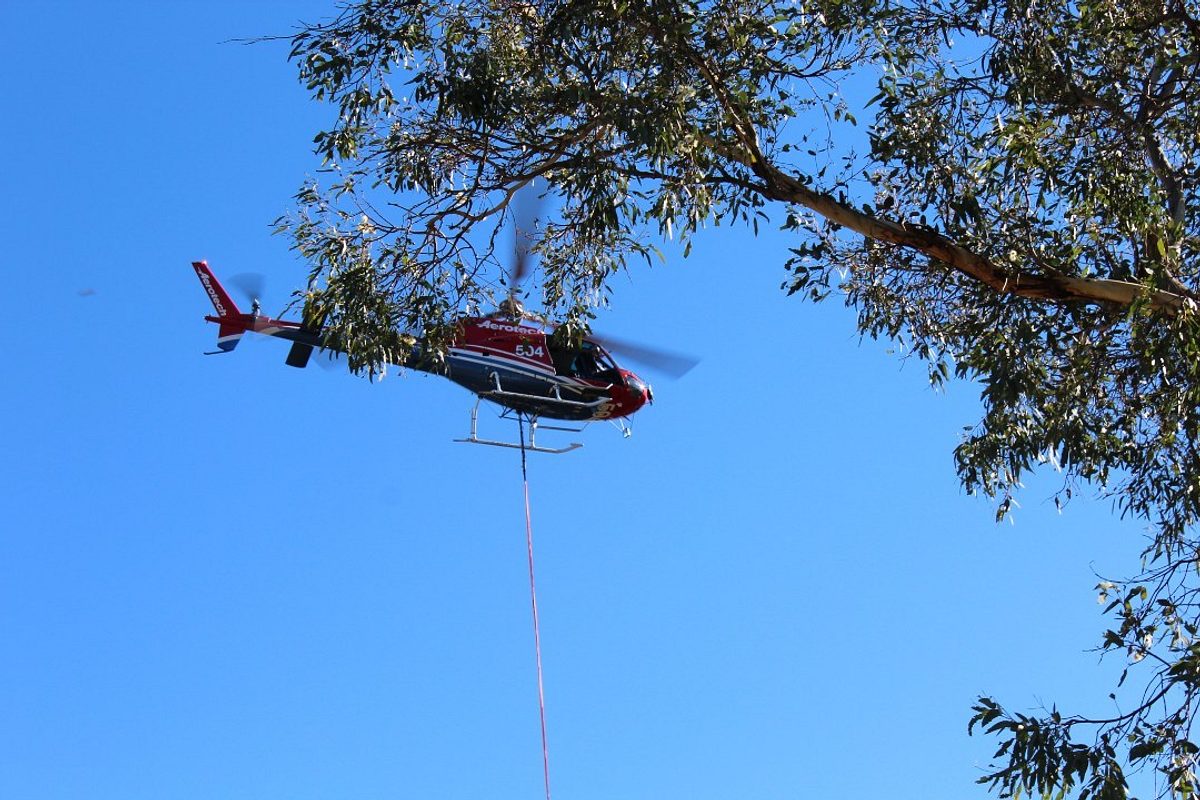 You won't get your feet wet – unless you want to!
There's 220m of elevated boardwalks over creek lines and boggy areas such as Wilsons Bog, one of the largest swamps in the Mt Lofty Ranges.
The boardwalks were built using fibre-reinforced plastic structural components and anti-slip mesh decking – handy during winter.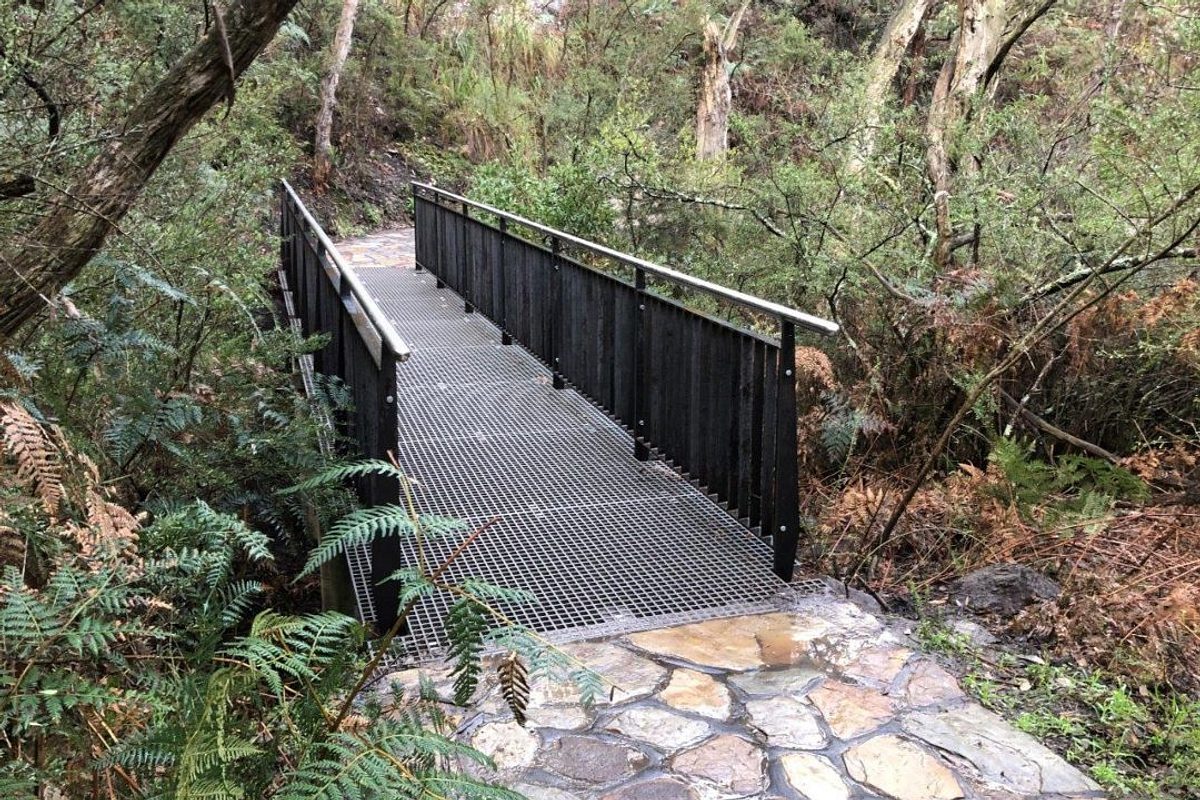 The creek banks are better protected
About 60m of eroded creek banks were reinstated with rock-filled gabion baskets to provide protection from scouring by fast-flowing water during storms.
Extensive revegetation works have also been undertaken along the trail.
You can learn more while walking
New signs have been installed to provide directions and highlight the landscape and the wildlife that lives there.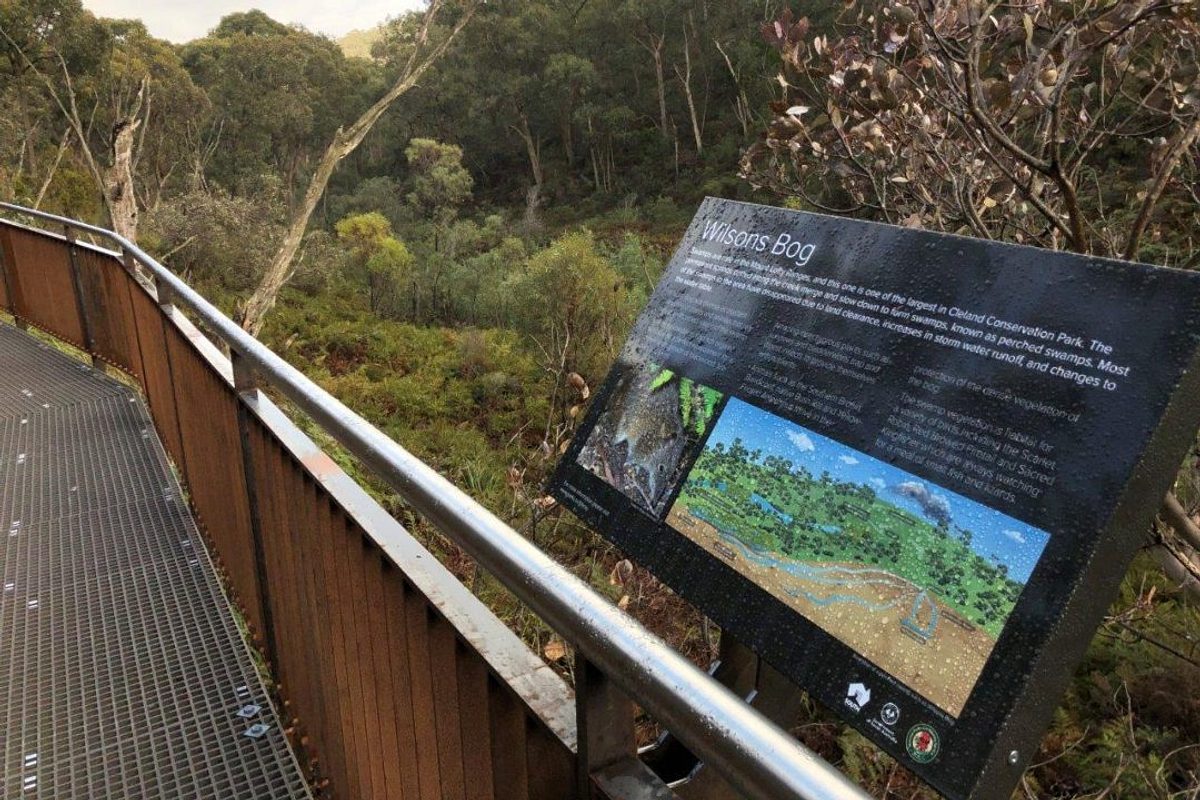 Along the trail there's also breakout areas with benches for those who need a rest or want to enjoy the view, and a new boardwalk and lookout connection with the existing Harford Trail.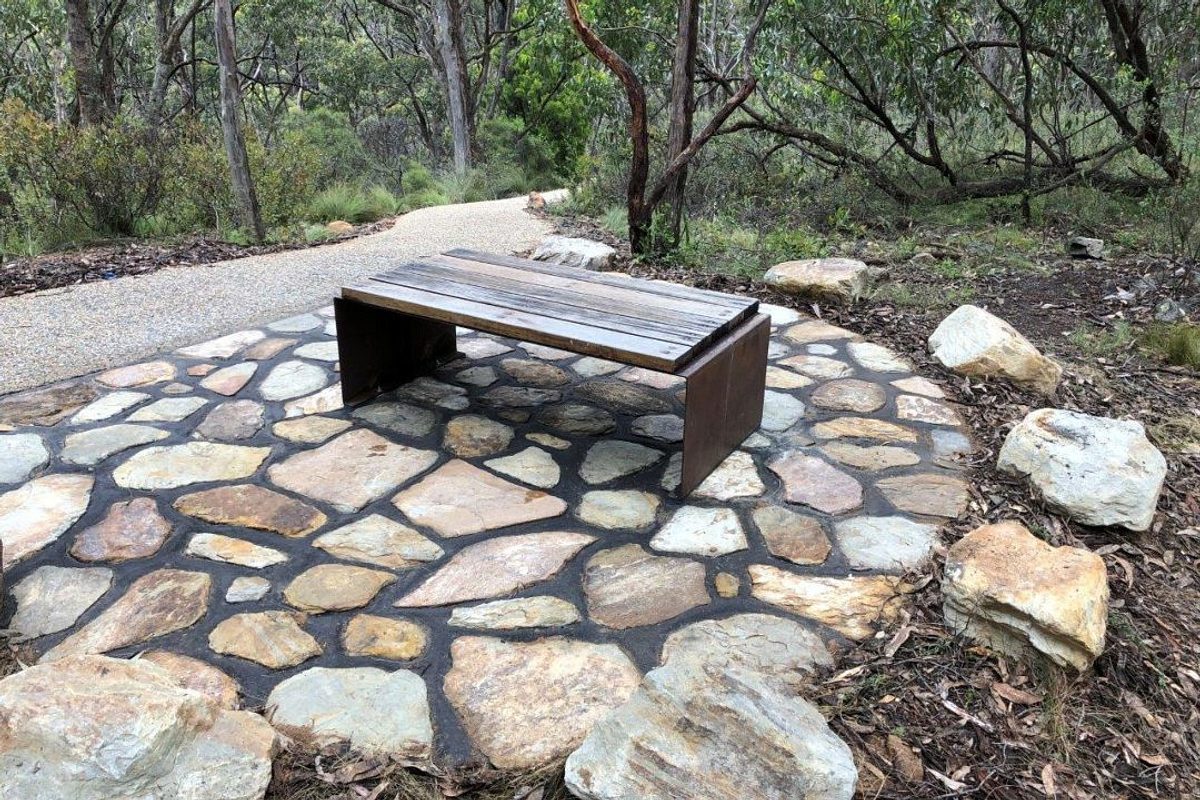 About the upgrade project
The project was complex and there were several challenges, including the fact that the trail was narrow and now unstable in places.
But for regular trail users, the paramount issue was that this Adelaide institution remain open as much as possible so they could continue to tackle their much-loved 3.9km-each-way hike.
Restoration work began in January 2018 and was completed in May this year. For most of the $5 million project, public access was maintained on weekends, and through the use of detours around construction sites on weekdays. There were only three weeks during which weekday access was not possible because there were no safe alternative routes.
Want to know about other ways to get to the summit? Read our story:14 other ways to walk to Adelaide's Mount Lofty Summit.