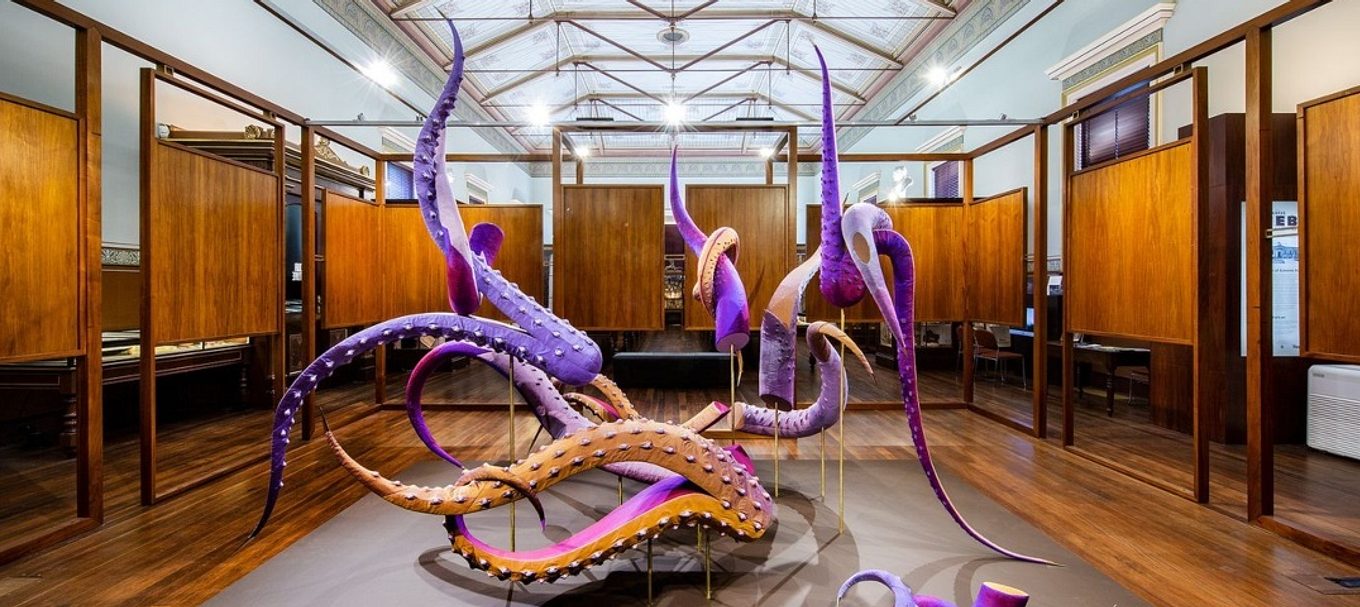 Enjoy art in nature at the Adelaide Botanic Garden this winter
EVENT: Love nature and modern art? Combine the two and explore the Adelaide Biennial of Australian Art exhibition.
Visiting the Adelaide Botanic Garden is a special experience at any time of the year. But with the garden playing host to a new collection of contemporary Australian art during the next two months, visits to the garden will be extra special for nature-lovers and art enthusiasts alike.
The 2020 Adelaide Biennial of Australian Art exhibition will feature four leading contemporary artists displaying their latest works in the beautiful surrounds of the Adelaide Botanic Garden.
The theme of this year's exhibition is 'Monster Theatres'. Artwork installations including sculptures, robotic technologies, glass, and ceramics are on display at iconic sites throughout the Adelaide Botanic Garden including the 145-year-old Palm House, the historic and slightly creepy morgue or 'dead house', and finally the Santos Museum of Economic Botany. Each of these sites form the unique backdrop for four fascinating art installations.
If you missed out on tickets to the popular Biennial After Dark event, the good news is you can still take a self-guided tour of this exhibition at no cost during the day. You can also subscribe to the Botanic Gardens newsletter to keep up-to-date on upcoming Botanica Lumina events.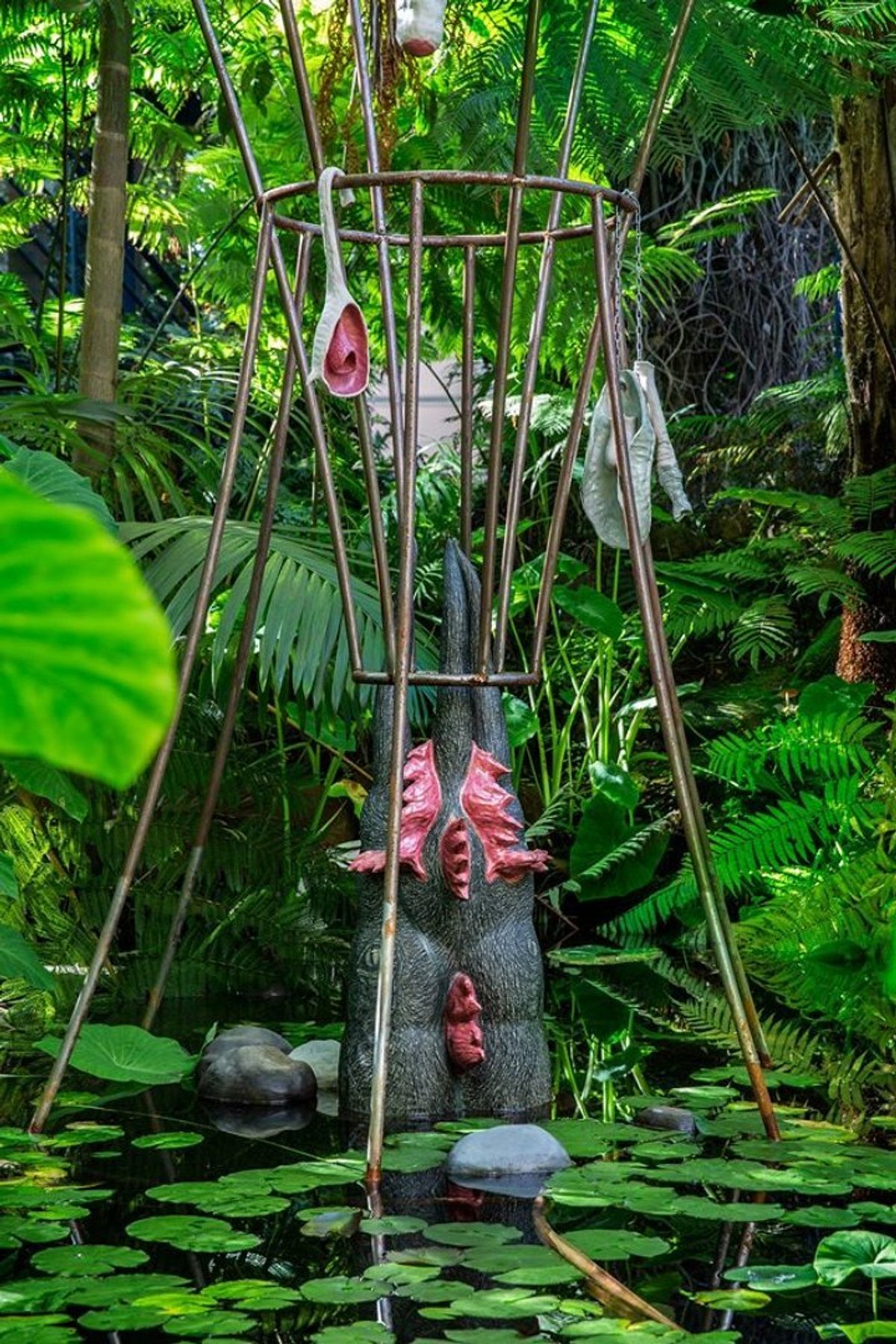 So why not take a tour of this unique collection of art at your own pace and enjoy the sites and natural surrounds of the garden at the same time?
Event details
Date: July–August 2020
Time: Weekdays 7.15am–5pm, Weekends and public holidays 9am–5pm. Check the Botanic Gardens website for updated opening hours.
Where:Adelaide Botanic Garden, North Terrace, Adelaide SA 5000
Cost: Free
Can't get enough of Adelaide's botanic gardens? Read our blog5 of the best Botanic Gardens walksand5 things to enjoy at Mount Lofty Botanic Garden this winter.
(Main image of 'Beatrice' by artist Julia Robinson displayed in the Santos Museum of Economic Botany. Image courtesy of Saul Steed) The Santos Museum of Economic Botany is open from Wednesday–Sunday, 10am–4pm.