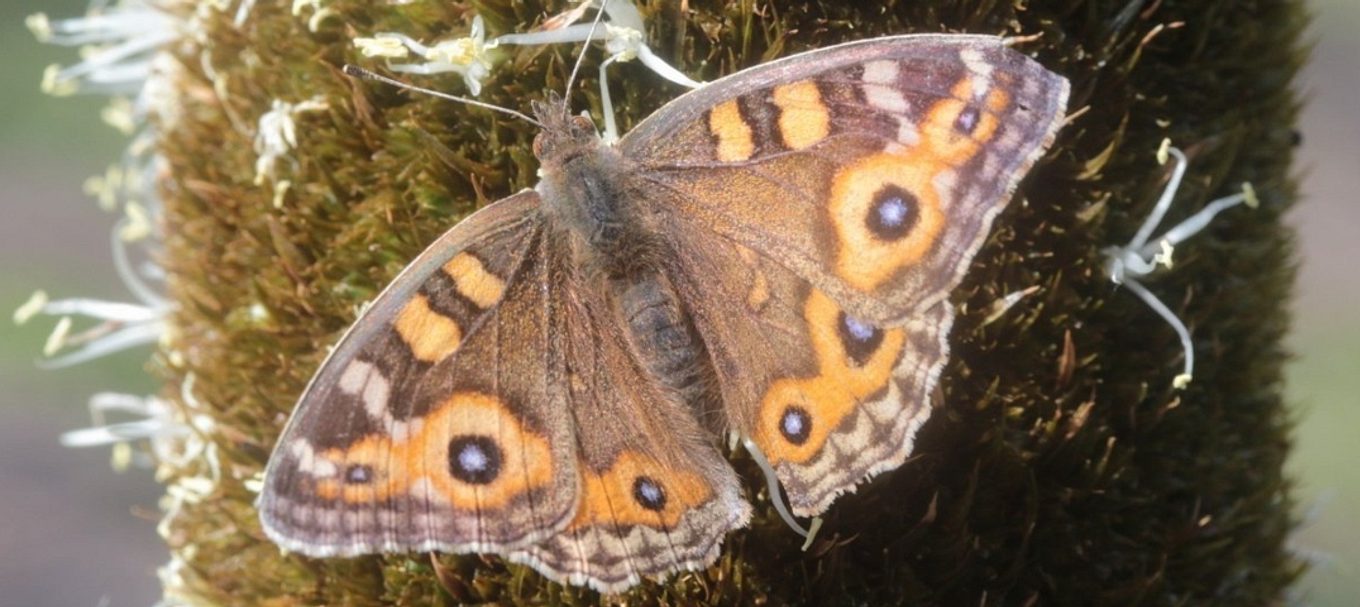 3 ways you can support South Australia's biodiversity recovery following the bushfires
Turn your mind to biodiversity this World Environment Day. Here's how you can help following SA's summer bushfires.
Every year on 5 June is World Environment Day, and this year's theme is biodiversity.
Biodiversity describes the variety of life on earth. In South Australia there are thousands of species – ranging from plants and animals to fungi and bacteria.
Biodiversity is important because each species in an ecosystem has a specific niche – a role to play. When one component is changed, or removed, the entire system is affected, and this can produce negative – and sometimes positive – results.
Following this summer's bushfires, which burnt nearly 300,000 hectares across the state, particularly on Kangaroo Island and in the Adelaide Hills, some native species are now flourishing, like yaccas, but other species have been negatively affected, like the endangered Kangaroo Island dunnart.
Here's three things you can do support the state's biodiversity recovery following the summer bushfires:
1. Help with ID-ing wildlife from home
You can support South Australia's bushfire recovery effort from home, on your mobile or laptop, by helping to identify wildlife captured on camera in unburnt patches of Kangaroo Island's national parks.
National Parks and Wildlife Service South Australia (NPWSSA) has adopted a Wildlife Spotter tool for the public – citizen scientists – to help identify wildlife in thousands of photos taken by more than 70 cameras deployed in parks on Kangaroo Island.
Anyone can help by visiting the Atlas of Living Australia website to join the expedition. You'll need to set up a free account on the website, but then it's as simple as following the prompts and clicking through photos to ID animals.
This data will help NPWSSA to understand surviving populations, assist with feral animal control and inform recovery actions for species of concern like the Kangaroo Island dunnart, glossy black-cockatoo, little pygmy possum and southern brown bandicoot.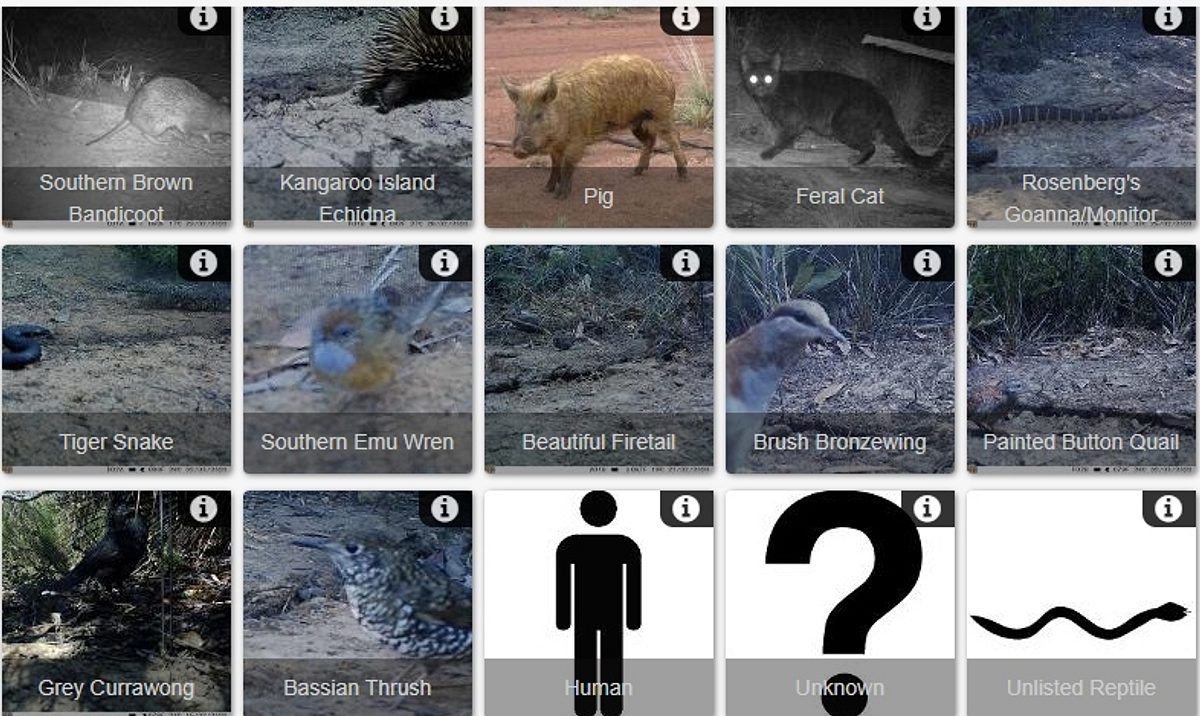 2. Pitch a bushfire recovery project for a grant
If you'd prefer to get your hands dirty, you might like to take action by organising a bushfire recovery project, such as native plant regeneration, feral animal and weed control, or other species recovery work like monitoring.
Grants of up to $50,000 are available via the Wildlife Recovery Fund, which aims to support landholders, community groups, researchers and other organisations to help re-establish SA's native habitat and support threatened and vulnerable native animals.
As well as on-ground recovery work, funds can also be used for projects that will improve scientific knowledge of habitat, and native plant and animal bushfire resilience and recovery.
For more information, and to apply for a grant, read our recent blog. Applications close at 5pm on 12 June 2020 and successful applications will be announced in July.
If you're more inclined to give money than time, you can contribute to someone else's project by donating to the Wildlife Recovery Fund.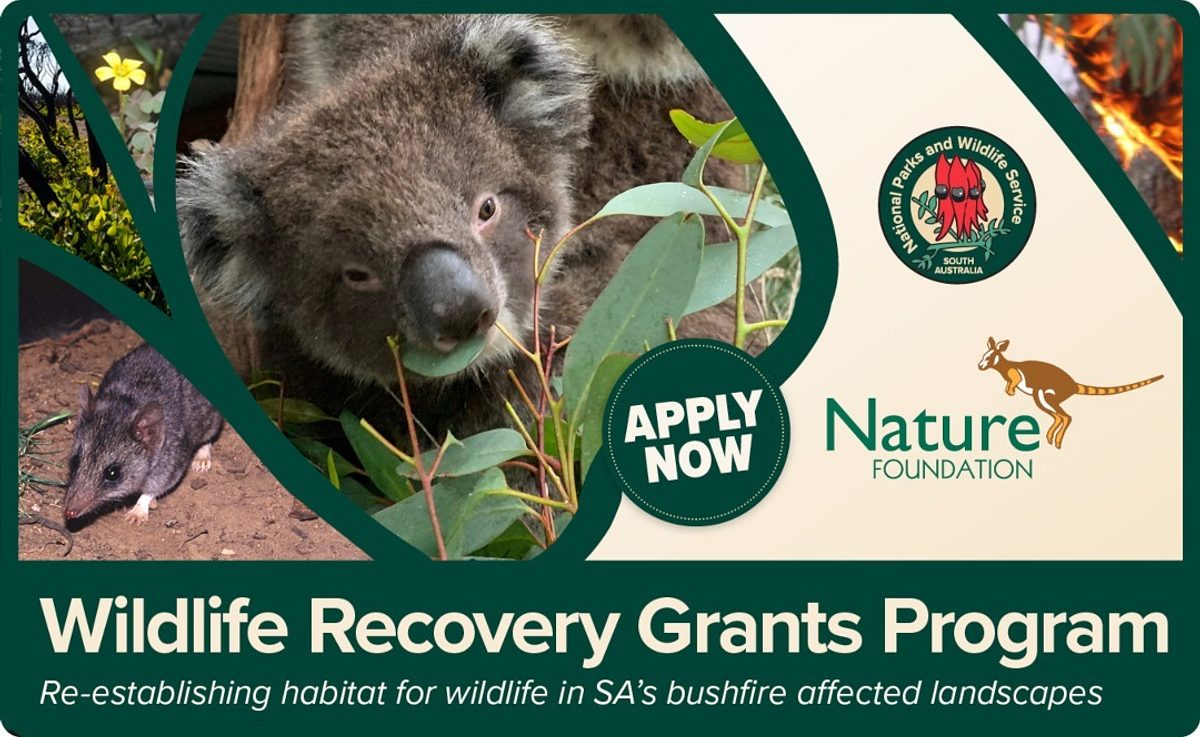 Watch what NPWSSA is doing to support biodiversity following the bushfires
3 ways NPWSSA is working to support South Australia's biodiversity following the summer bushfires