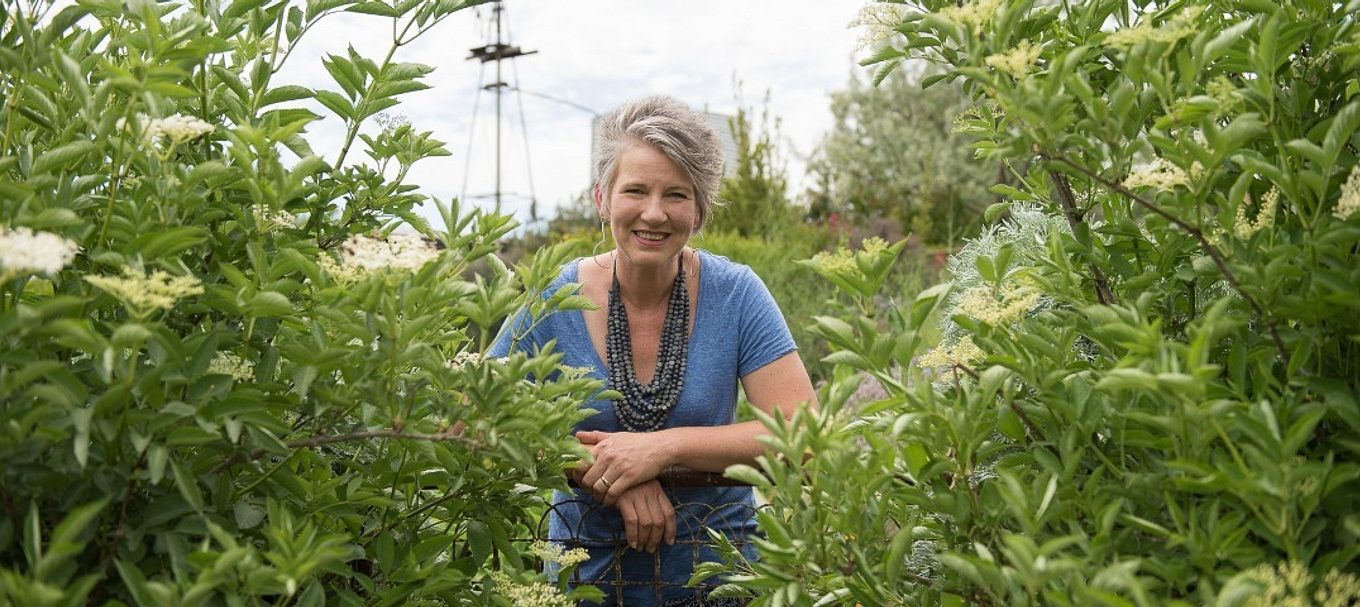 How to rebuild your home garden after bushfire
GUEST BLOG: Hear from Gardening Australia presenter Sophie Thomson about rebuilding your garden post bushfire.
People across Australia are recovering from the 2019-20 summer bushfires and preparing to regrow and rebuild their homes, gardens and livelihoods.
Passionate gardener and author – and ABC's Gardening Australia presenter – Sophie Thomson says that making a small start on rebuilding a garden lost to bushfire can be an important first step in the recovery process.
Her view is that losing a garden to fire can have a huge impact on both our physical and mental health, because gardens help us to manage our stress and are often our sanctuaries where we can forget the worries of the world.
She says that gardens, and the act of gardening, also provide us with relaxation, exercise and optimal nutrition when we grow at least part of our own fruits, vegies and herbs.
Gardening after fire with Sophie Thomson
To help bushfire-affected landholders in South Australia reimagine and recreate their gardens, Sophie has recently been working with local natural resources management boards to deliver a series of workshops.
Read on as Sophie shares five simple steps you can take to rebuild your garden:
1. Start from the ground up
Soil can be drastically altered by fire, as it reduces moisture and destroys nutrients, organic matter, soil life and the seed bank, depending of course on how hot the fire was and how long it lasted for.
The ash that is left behind also influences the soil depending on its quantity, which ultimately depends on how much was burned.
Ash is alkaline, and large volumes can change soil pH and cause plants to suffer from nutritional deficiencies. Ash is hydrophobic which means that it doesn't let water soak through it. It is also very light, meaning it can easily blow away and lead to erosion. It can silt up and pollute waterways and dams.
Clay soils that are affected by fire become hard and set like cement. Be aware of possible contaminants in the soil adjacent to burnt structures, such as plastic and ash from copper chrome arsenic (CCA) treated timber, like permapine.
The best way to restore soil life is by removing excess quantities of ash, adding organic matter such as compost, inoculating the soil with compost teas or soil probiotics, and topping garden beds with organic mulch.
2. Think big but start small
When you've got your soil sorted, it's time to take a few steps towards what you'd ultimately like to achieve. Rather than take on a huge project, my suggestion would be to think big, but start small and get gardening again.
Even if it's just a few pots with colourful flowers by the front door, every time you see it, it will inspire you and you will be ready to take on bigger challenges.
Make a wish-list of what you want from your new garden – do you want an entertaining area, a vegie patch, a herb garden, fruit trees, chooks, a play space for kids and pets, and do you want to create habitat for wildlife?
3. Make a plan
When starting from scratch for a whole garden, or even just a garden bed, make a plan and then break it down into achievable steps. Then, consider your climate and whether conditions like frost are an issue.
Also consider what plants are best planted at different times of the year. Deciduous fruit trees and roses are best planted when bare rooted in winter, while citrus and passionfruit being subtropical are best planted when the ground is warm in late spring.
Think about whether you can create a more favourable microclimate by adding shade or shelter from hot drying winds and reducing hot reflective surfaces such as exposed brick walls, paths or driveways.
Ask yourself: do you have sufficient water? And how much time and energy have you got to set up and maintain a garden?
4. Divide into water zones
Look at using water wisely and effectively by dividing your garden into watering zones, and then grouping plants that have similar needs together within these zones.
The high-water zone might include vegies and any other plants that require frequent watering and need to be kept moist.
Low to moderate-water-use plants could include general garden plants such as roses, fruit trees and lawn, which should only require a good soaking watering once a week.
The no-water zone of your garden could include native plants and other climate compatible exotics that do not require watering once established.
The zones that get watered more often are best positioned close to your house, helping keep the area around your home more liveable, cool and moist, and act as a buffer zone.
5. Consider redesigning to reduce future risks
In the longer term, you might like to consider re-designing parts of your garden with a view to reducing fire risk.
Avoid planting highly flammable plants close to your house, such as those with high oil content in their leaves (gums and conifers) and those that retain dead material or have loose, stringy or flaky bark.
Instead, position plants with less flammable leaves, such as deciduous trees, around your house to help keep it cool and possibly retard an ember attack or fire itself.
Lawns around a house can also help retard a fire. Native vegetation that is essential for wildlife habitat can be located further away.
About the workshops
Sophie Thomson hosted a workshop in late February 2020 at Mount Barker, funded by the Adelaide and Mount Lofty Ranges (AMLR) and South Australian Murray-Darling Basin Natural Resources Management Boards, as part of their support for recovery after the Cudlee Creek bushfires.
Her second workshop, planned for March, is now being converted into a video series, due to COVID-19 social distancing requirements, and will be made available soon on the AMLR NRM Board's YouTube channel.
Sophie also ran four 'Gardening after fire' workshops on Kangaroo Island as part of a grant funded by Natural Resources Kangaroo Island.
For more resources about South Australia's bushfire recovery, check out these pages aboutCudlee CreekandKangaroo Island. Or check out our stories abouthow feral animals are being controlled post-firesandhow bushfires play an important role in biodiversity.