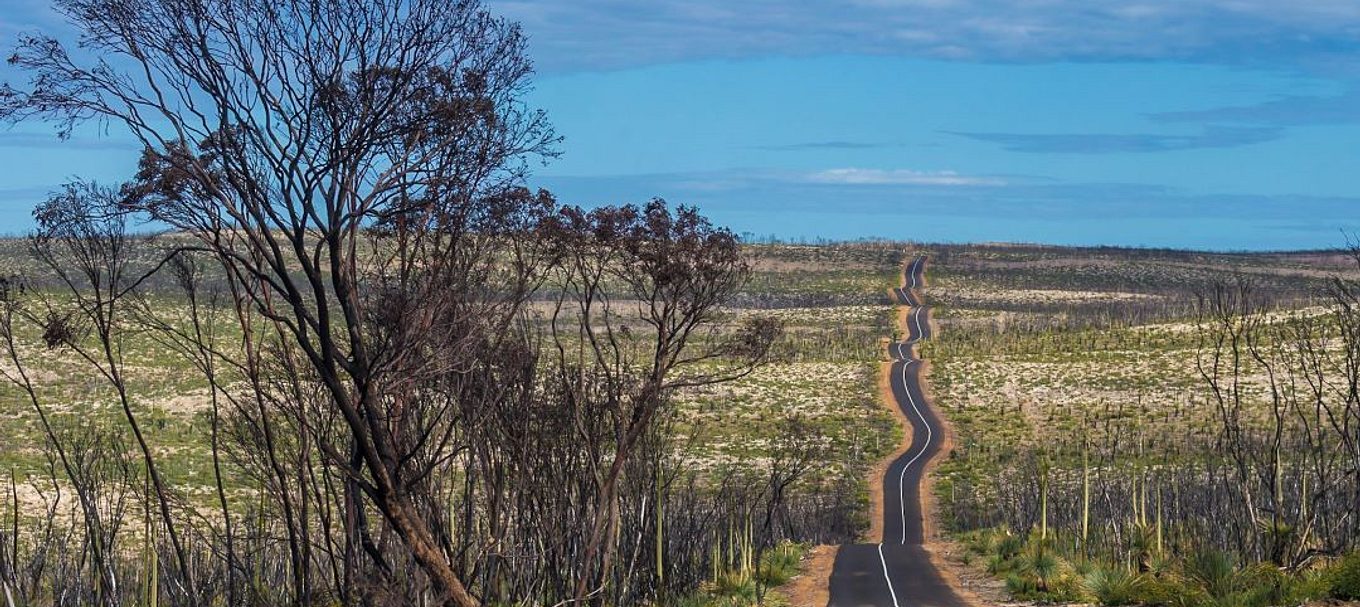 What's open now in Kangaroo Island's national parks
From Remarkable Rocks to Admirals Arch and Seal Bay, Kangaroo Island's iconic national parks destinations are open.
Visitors are flocking to parks including Flinders Chase National Park to experience the rare opportunity of seeing landscapes regenerate following the summer 2019/20 bushfires.
Green shoots continue to sprout in parks across the island following spring rains and as the weather warms up it's the perfect time to round up some friends and explore natural experiences, from beach walks with seals to lighthouse climbs and coastal hikes.
Parks open now
Beyeria Conservation Park
Experiences open now
Watch Australian sea-lions sunning themselves on the beach
Seal Bay offers visitors an unforgettable wildlife experience with Australian sea lions. There are no cages or enclosures in this wild colony and no expectations are placed on the animals – their location and behaviour changes from day to day.
A visit to Seal Bay gives you the opportunity to immerse yourself in the beautiful surrounds of this colony – think white sands, blue skies and unspoiled vistas.
Book online for a guided tour or head to the Seal Bay visitor information centre to buy tickets for the Boardwalk Self-guided Tour.
Rediscover Remarkable Rocks
As Trip Advisor reviewers note, Remarkable Rocks at Flinders Chase National Park are still remarkable!
A safe route through Flinders Chase National Park is now open for self-drive visitors to share in the bushfire recovery journey. On your visit, you can stop at the iconic tourist drawcards of Remarkable Rocks, Weirs Cove, Cape du Couedic lighthouse and Admirals Arch.
Top tip: Entry fees apply for Flinders Chase National Park, book online before you go for easy entry. There is a wi-fi totem available at the park gate for park entry payments, however, given the remote location of the park connection is patchy and slow.
Discover South Australia's oldest lighthouse at Cape Willoughby
The first lighthouse erected in SA, the Cape Willoughby Lighthouse lights the Backstairs Passage between Kangaroo Island and the mainland.
Visitors rate visiting the lighthouse as one of the best experiences on Kangaroo Island thanks to the encyclopaedic knowledge of the lighthouse's tour guide and the incredible views the lighthouse offers of rugged coastline.
Stay in a heritage-listed lighthouse keepers' cottage
Not only can you tour the Cape Willoughby Lighthouse, you can stay nearby. Enjoy spectacular sunrises, listen to the waves crashing onto the nearby cliffs and catch glimpses of wildlife while staying in one of two restored five-bedroom heritage-listed lighthouse keepers' cottages at Cape Willoughby Conservation Park.
Visitors on Trip Advisor say the cottages are great places for families and friends to relax and unwind with cozy bedrooms, a kitchen and even board games stashed away in the lounge room. Both cottages sleep up to nine people – book now.
Take a self-guided drive to D'Estrees Bay
This self-guided nature drive at Cape Gantheaume Conservation Park begins at the second boat ramp 7-kilometres from the junction of Elsegood Road and D'Estrees Bay Road.
Look out for the osprey trail markers along the 8km drive that takes in bushland and coastal views. Download a self-guided drive booklet to help you on your way.
Join a tour with a local
Whether you're on Kangaroo Island for 48 hours or five days, South Australian Tourism has you covered with itineraries that share the best of the island and include ideas for experiences with local tour companies.
Explore marine parks by swimming with dolphins, staying dry on deck with a sightseeing tour or going fishing, and discover terrestrial parks with tours that traverse Seal Bay and beyond.
Take a walk
With its diverse landscapes that range from bushland to rugged coastline and abundant wildlife, Kangaroo Island is a walker's dream. And there's a lot of it to walk – the island is 155km long and up to 55km wide, ringed by 509km of pristine coastline and has walking trails that stretch throughout its parks.
Download the National Parks of Kangaroo Island Visitor Guide: July 2020 for maps of walks that range from easy 20-minute strolls to more challenging 4-hour return jaunts.
Check theNational Parks of Kangaroo Island Visitor Guide: September 2020for more info to plan your trip. To keep up-to-date with fire recovery and park openings check theNational Parks and Wildlife Service SAwebsite orFacebook.
To support re-establishment of habitat for wildlife in the state's bushfire-ravaged areas, donate to the Wildlife Recovery Fund.
(Main image courtesy of Quentin Chester)
This story was originally posted in February 2020.