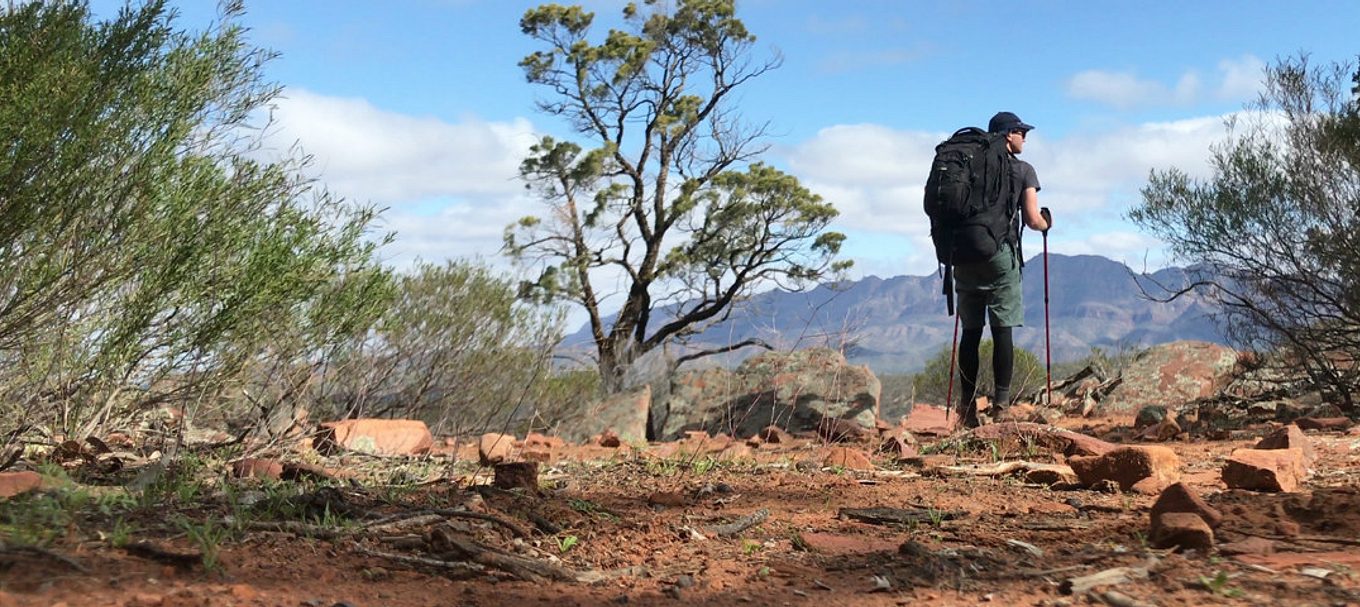 A trekker's perspective: national parks you'll visit along South Australia's iconic Heysen Trail
Hiking the 1200km trail end-to-end gave trekker Josh West a unique perspective. Here's the parks he loved most.
There may be no better snapshot of South Australia's natural diversity than the winding route of the 1200-kilometre Heysen Trail.
Recognised as Australia's longest dedicated walking trail, this epic end-to-end trek travels through dense bushland, rugged gorges, lofty mountaintops, rocky creek-beds and vibrant coastal regions.
Dotted along its path are 23 national parks, each with its own look and feel.
It's a lot to take in, and a huge distance to cover, but avid hiker Josh West of Trekking West took it all in his stride as he tackled the entire trail in one fell swoop.
His adventure began at the Parachilna Trailhead in South Australia's mid-north and finished at Cape Jervis in the south about two months later.
We asked Josh to tell us specifically about the national parks he visited along the way, to find out which were his favourites. Here's what he had to say about his top five (in no particular order!):
1. Ikara-Flinders Ranges National Park
Including the trail's most northern park in my list of favourites was a no-brainer. Every Heysen Trail hiker I've spoken to relished their time exploring the unique Ikara-Flinders Ranges National Park
Simply put, there aren't many places like it in the world. From the constant changes in arid landscapes to the abundance of diverse flora varieties, to the frequent kangaroo sightings, everything within the park is instantaneously memorable.
The extraordinary view from Bridle Gap, on the park's south-western outskirts, of the majestic Bunbinyunna, Elder and Red Ranges remains as one of my all-time favourite panoramas.
Get your bearings: Ikara-Flinders Rangers National Park is located approximately 450 kilometres north of Adelaide, in the central Flinders Ranges. From Adelaide, take one of several routes to Hawker, then follow the signs to Wilpena, the entrance to the national park.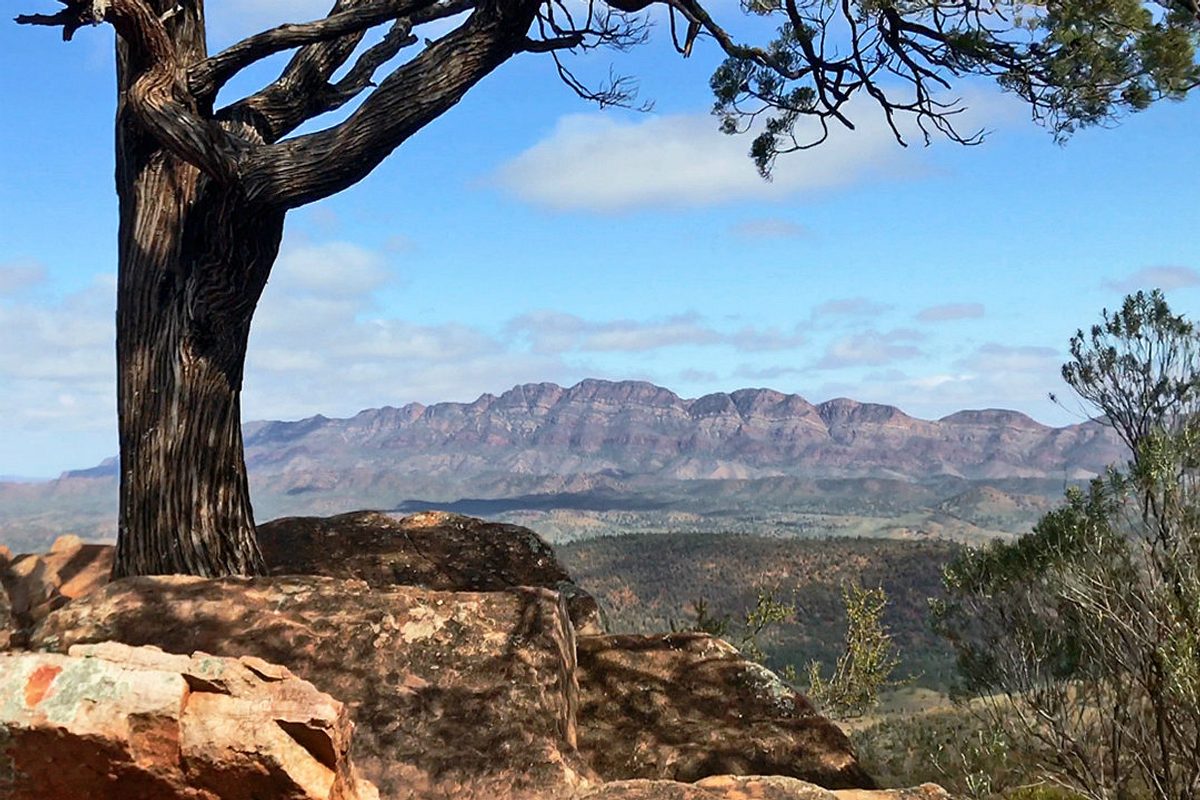 2. Mount Remarkable National Park
Mount Remarkable National Park holds an especially nostalgic place in my heart. I was lucky enough to spend my Year 10 school camp at this scenic spot, and my fond recollections were reignited when I re-entered the park, some 15 years later.
It was just how I remembered it – rolling green meadows, challenging steep climbs and far-reaching mountaintop views accompanied me on my trek to the nearby town of Melrose.
This section also included the widest variety of native species that I noticed on the trail, including grey kangaroos, kookaburras, parrots, galahs, corellas, emus, echidnas and blue-tongued lizards.
Get your bearings: Mount Remarkable National Park is located approximately 315 km north of Adelaide, just to the west of the town of Melrose. Enter the eastern side of the park via Park Rd, off of the Augusta Highway.
3. Warren Conservation Park
Honestly, I didn't know much about Warren Conservation Park when I arrived at its north-eastern entrance. Going into the trail, I barely even knew it existed. Who doesn't love a surprise, right? However, this mystery reserve left a lasting impression as I ventured through the peaceful surrounds of this secluded outer-suburb bushland.
After spending the previous two days hiking through the neat lines of Mount Crawford Forest, it was refreshing to get back into the disorganised wild, if only for a few hours.
Colourful stretches of spring-induced orchids, wattles, banksias and other varieties of native blooms lined the undulating track as I took in soaring ridge-high views and delicate valley-floor detail.
Get your bearings: Warren Conservation Park is located 60km north-east of Adelaide. Walkers can access the park from neighbouring Hale Conservation Park or from the Tower Track in Mt Crawford Forest.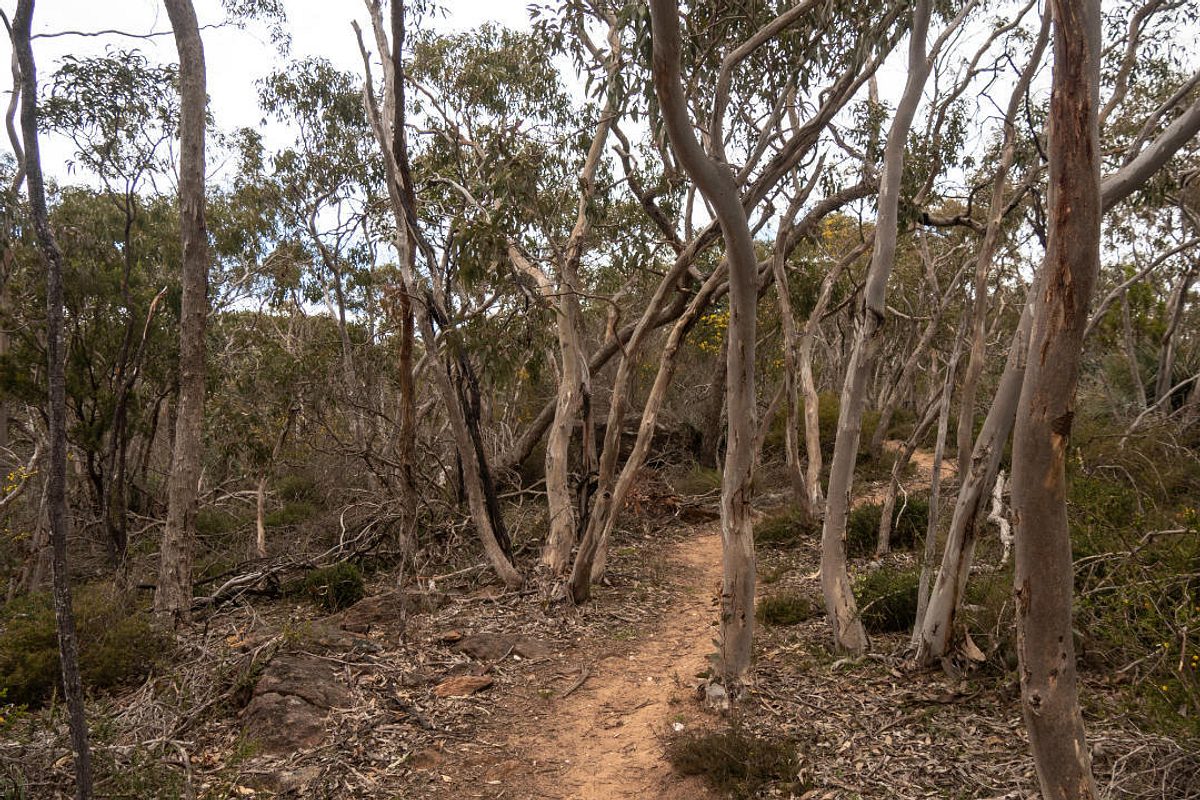 4. Cleland National Park
Day 49 of my trek saw the trail transverse three wonderful parks – Giles Conservation Park and Horsnell Gully Conservation Park and, one of my all-time favourites, Cleland National Park.
I've walked up through Waterfall Gully to the Mount Lofty Summit many times over the years, so to travel along a section of this route along the trail was sentimental, albeit exhausting.
The sweeping views of the urban sprawl stretching from the hills to the beachside suburbs was a trail highlight. To have this magnificent park in such close proximity to the city of Adelaide is a blessing.
Get your bearings: Cleland National Park is located 22km south east of Adelaide. Major access points are via Mount Lofty Summit Road and Waterfall Gully Road, however a number of other access points off Greenhill and Old Mt Barker Roads are available.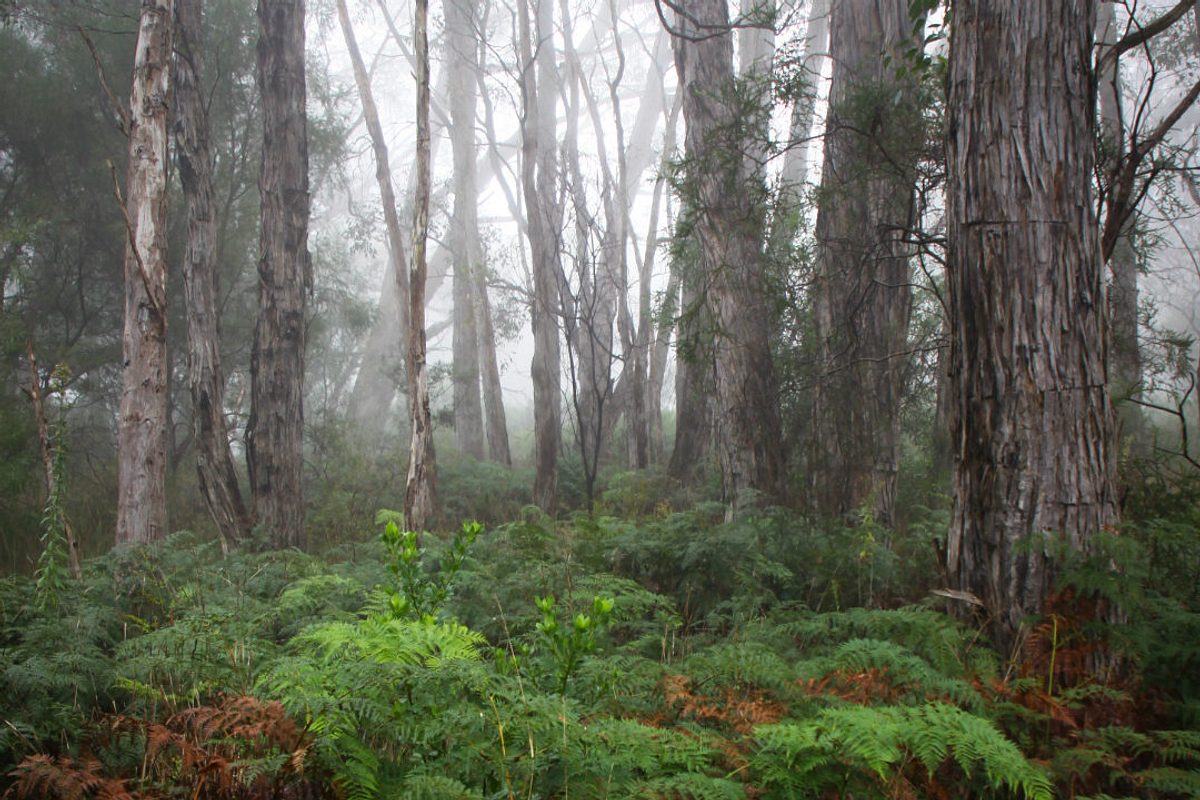 5. Newland Head Conservation Park
I reached the southern tip of the Fleurieu Peninsula after 55 tiring days trekking the trail. While the incredible scenery I had witnessed during almost two months of hiking had continually recharged my inspiration, the unrelenting rigours of the harsh conditions had rendered me flat – both physically and mentally.
My fatigue was swiftly forgotten, however, when I arrived at the all-embracing blue of the ocean's edge, alongside the Newland Head Conservation Park.
I felt my spirits lift as I absorbed the sounds of crashing waves, walked along jagged cliff edges, stepped out onto pristine beaches and absorbed the much-needed variation of this invigorating environment.
Get your bearings: Newland Head Conservation Park is 91km south of Adelaide, between Victor Harbor and the ever popular Deep Creek National Park.
Josh West embarked on this trek as a fundraiser for the Black Dog Institute.
Josh West embarked on this trek as a fundraiser for the Black Dog Institute. Read more about Josh's trek and how to prepare for your own hiking adventure in our story: A trekker's perspective: simple tips for your next multi-day hiking trip.
Main image: Ikara-Flinders Ranges National Park