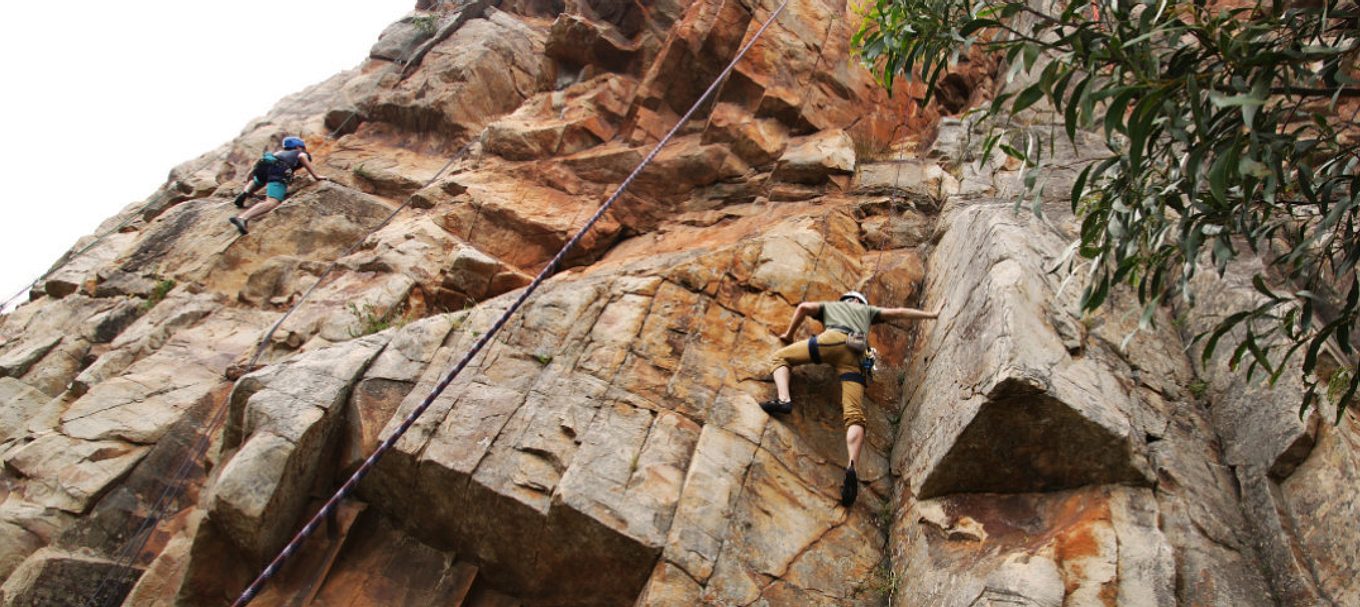 Where you can rock climb in Adelaide's national parks
Take your next parks adventure to new heights by trying out rock climbing. Here are two parks perfect for it.
The terrain in South Australia's national parks not only lends itself to relaxing activities like camping and forest bathing, but also activities that will really get your adrenaline pumping.
Rock climbing is one of them. It's an activity you can learn to do as a beginner with an experienced guide, or enjoy as a seasoned veteran.
Here are two national parks in Adelaide that will rock your socks off:
1. Onkaparinga River National Park
With gorge cliffs up to 30 metres high and large permanent rock pools, Onkaparinga River National Park is a rock climber's paradise.
Located 35 kilometres south of Adelaide's CBD, the park has a dedicated rock climbing zone.
The climbing area offers top rope and lead climbing, and can be found just a short walk from the car park at Gate 15 on Chapel Hill Road.
Why not book a campsite at Pink Gum Campground and make a weekend of it?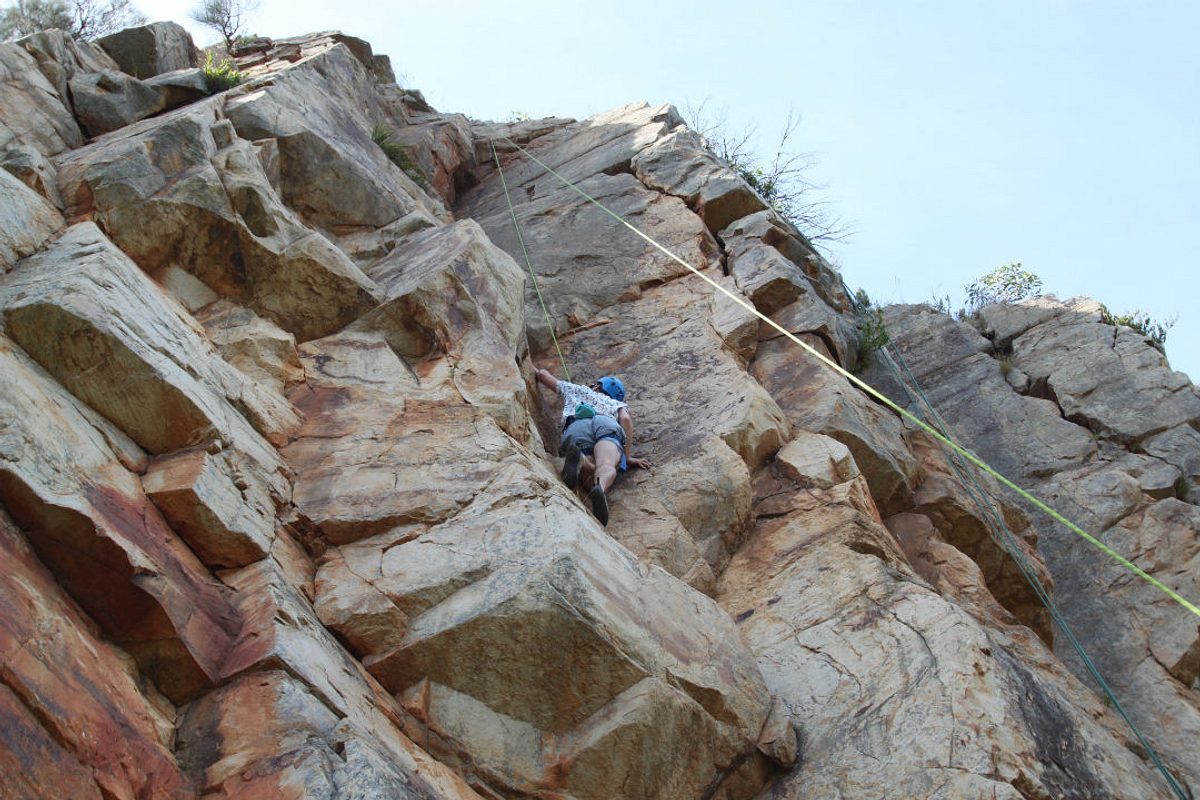 2. Morialta Conservation Park
Located only 10 kilometres east of the CBD, Morialta is one of Adelaide's climbing hot spots.
It's popular for experienced and beginners as there are climbs of varying difficulties. Here you'll find both top rope and lead climbing.
During your climb, you'll be able to take in the amazing views of Fourth Creek gully toward Adelaide.
You'll find the climbing area off Norton Summit Road between First and Third Falls.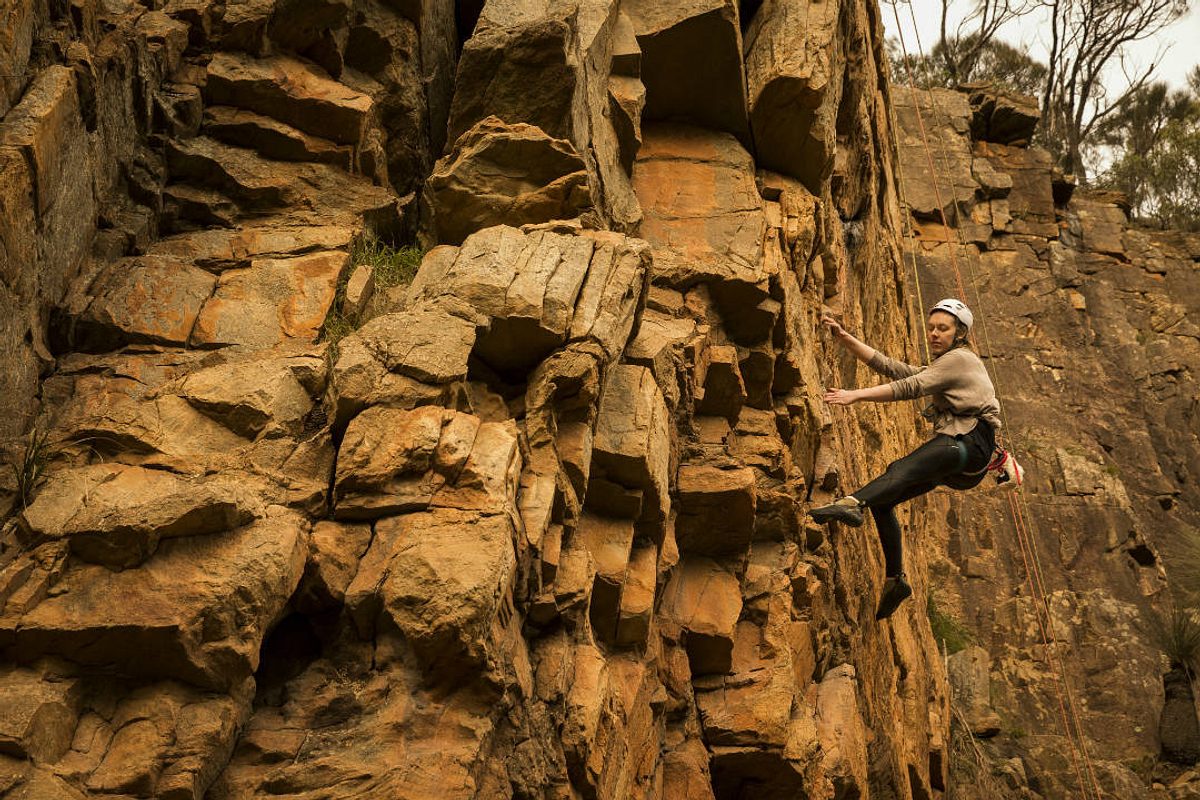 Never tried rock climbing before but want to start?
Let's face it, rock climbing has the potential to be a dangerous activity and care must be taken. If this is an activity you've never tried before, it's recommended that you are guided by a qualified instructor.
You can even join a rock climbing club, which is a great option if you'd prefer to climb in company.
Wondering what to pack on your next rock climbing adventure? Find out what an expert climber puts in their bag.