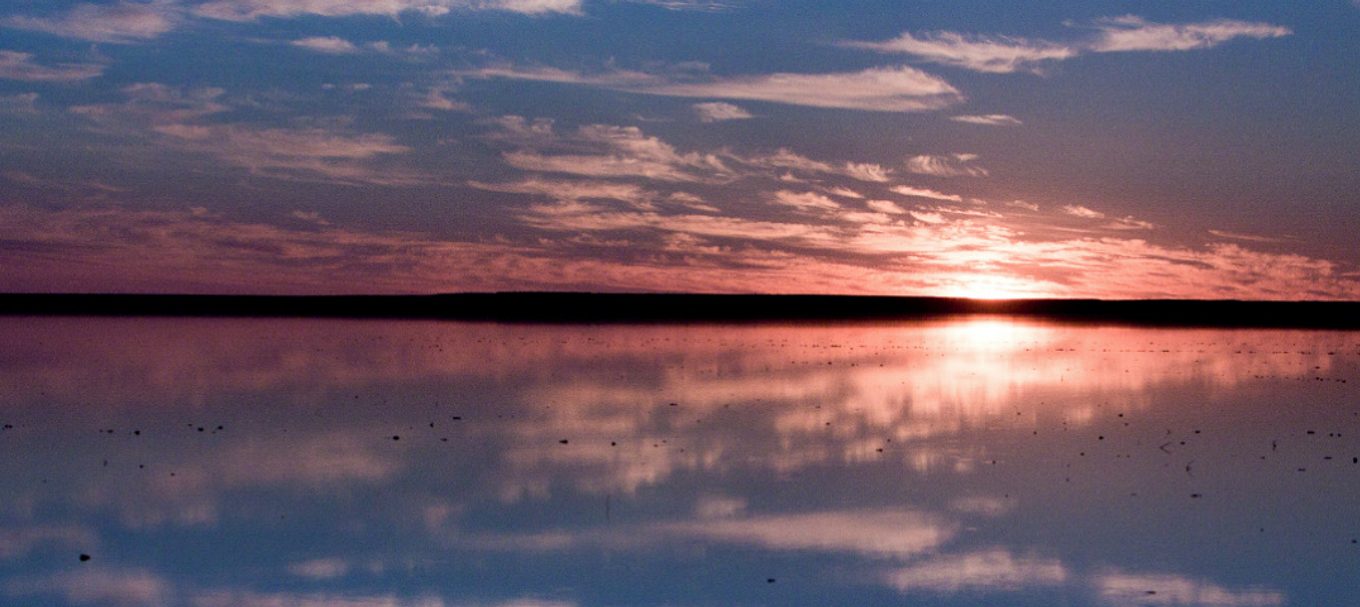 Your guide to the seven natural wonders of SA's national parks
You don't need to go far to see magnificent natural sites. Here's where to visit, right here in South Australia.
For millions of years the South Australian landscape has been shaped by natural forces. Volcanic eruptions, glaciers, geological upheavals and erosion from the sun, heat, wind and water have created natural wonders, many of which are protected by national parks.
To get you started on your expedition to explore the natural wonders of South Australia's national parks, we have put this list together for you to add to your bucket list.
1. Wilpena Pound, Ikara-Flinders Ranges National Park
The natural amphitheatre known as Wilpena Pound is located in the heart of the Ikara-Flinders Ranges National Park, approximately 450 kilometres north of Adelaide.
It was formed by a large syncline between two mountain ranges and is an iconic feature of the South Australian landscape.
The Traditional Owners of the Flinders Ranges, the Adnyamathanha people know this place as 'Ikara', which in their language means 'meeting place'.
Top tip: You can explore Wilpena Pound from the ground by setting out on a walking trail or for a truly breathtaking experience, book a scenic flight and see it from the air.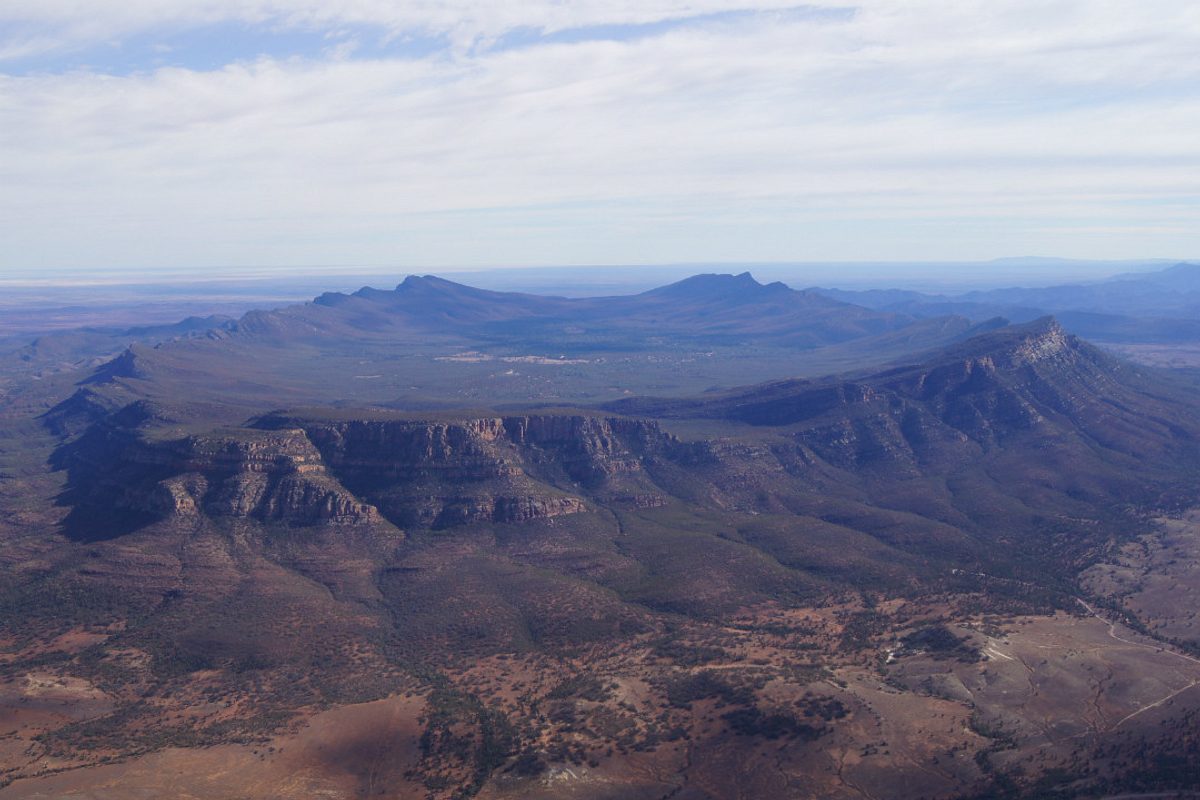 2. Remarkable Rocks, Flinders Chase National Park
There's only one word for the collection of granite boulders that are perched on a granite dome on the southern coast of Kangaroo Island – remarkable.
Shaped over 500 million years, Remarkable Rocks are a must-see for any visitor of Flinders Chase National Park, which is situated approximately 265km south-west of Adelaide.
This unique geological formation is accessible by a boardwalk. Try visiting in the early morning or late afternoon – you'll avoid the crowds and be able to catch the sunrise or sunset.
Top tip: Make sure you check out the stunning Admirals Arch while you are in the area. It's just a 10 minute drive from Remarkable Rocks.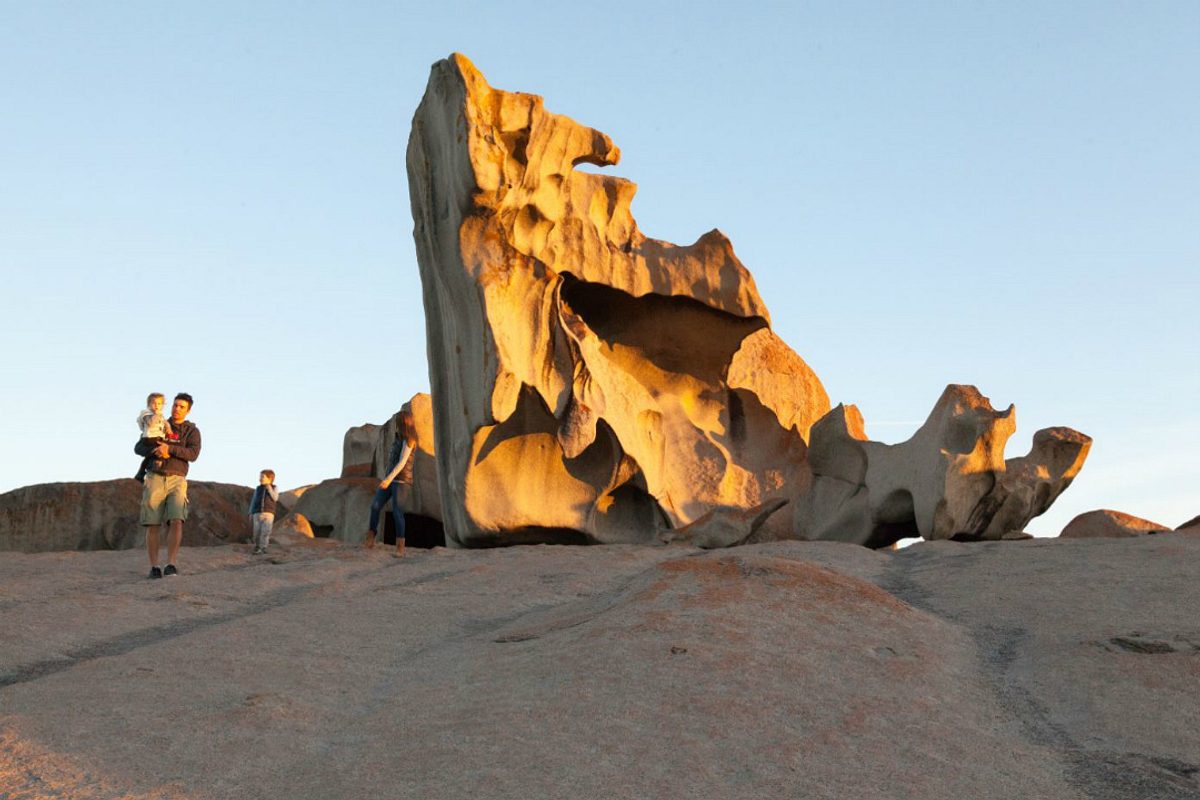 3. Organ Pipes, Gawler Ranges National Park
The Organ Pipes in the Gawler Ranges National Park is one of the world's largest outcrops of volcanic rhyolite.
This geological marvel is the result of volcanic eruptions more than 1500 million years ago. The cooling process of the lava caused fissures in the rhyolite and through millions of years of erosion, large symmetrical columns have formed, resembling the pipes of an organ.
Gawler Ranges National Park is located on Northern Eyre Peninsula, 600km north-west of Adelaide. A four-wheel-drive is recommended to enjoy all of the highlights of the park, although in dry weather much of the park can be accessed by high clearance two-wheel-drive.
Top tip: There are equally stunning outcrops of volcanic rhyolite at Yandina Falls and Kolay Mirica Falls which are also located within Gawler Ranges National Park.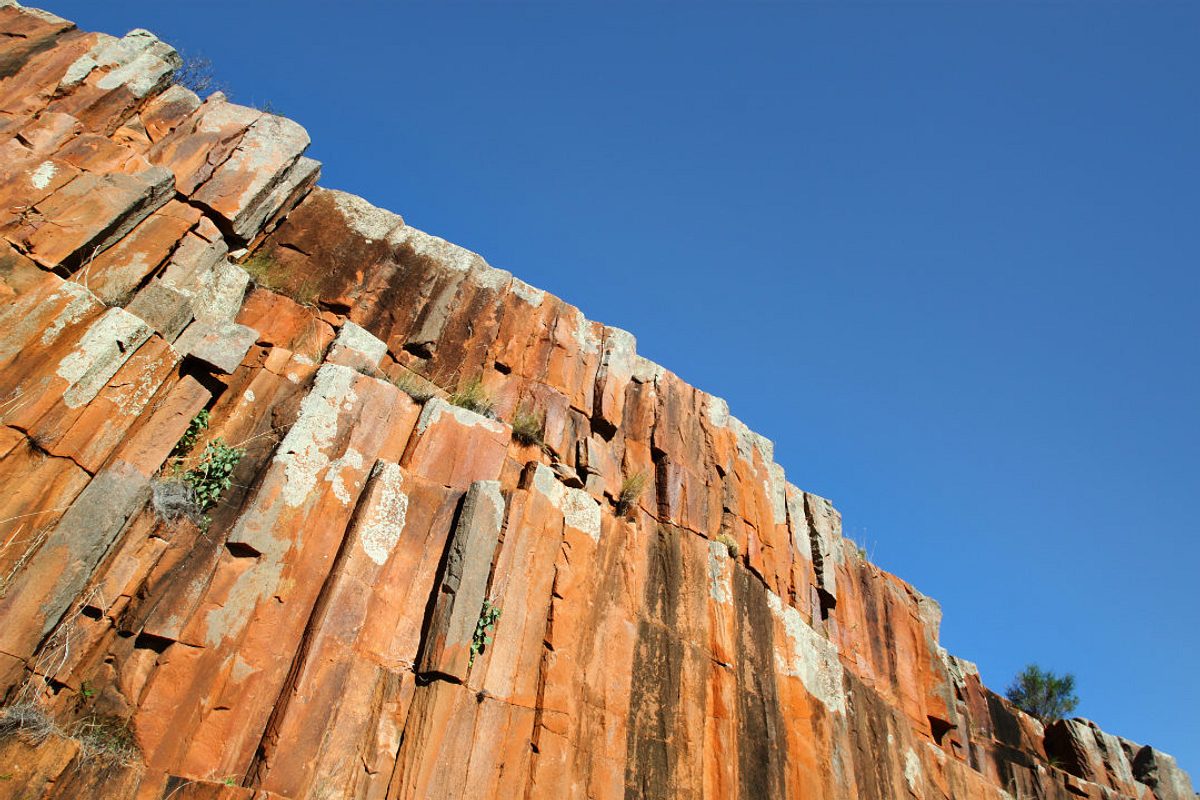 4. Kati Thanda, Kati Thanda-Lake Eyre National Park
Kati Thanda is Australia's largest salt lake, measuring 144km long and 77km wide. Its sheer size is enough to blow anyone away! You may feel a sense of isolation standing on the lake edge and seeing nothing else as far as the eye can see.
Located in Kati Thanda-Lake Eyre National Park, about 700km north of Adelaide, the lake is the lowest point of the Australian mainland (15 metres below sea level).
It's a dry salt lake, but about once every eight years flood waters enter the lake and waterbirds descend in the thousands. Dormant algae blooms come to life, creating natural palette of pinks, oranges, greens and blues.
Top tip: The lake can be visited on the ground but the best way to take in its sheer vastness is from the air on a scenic flight.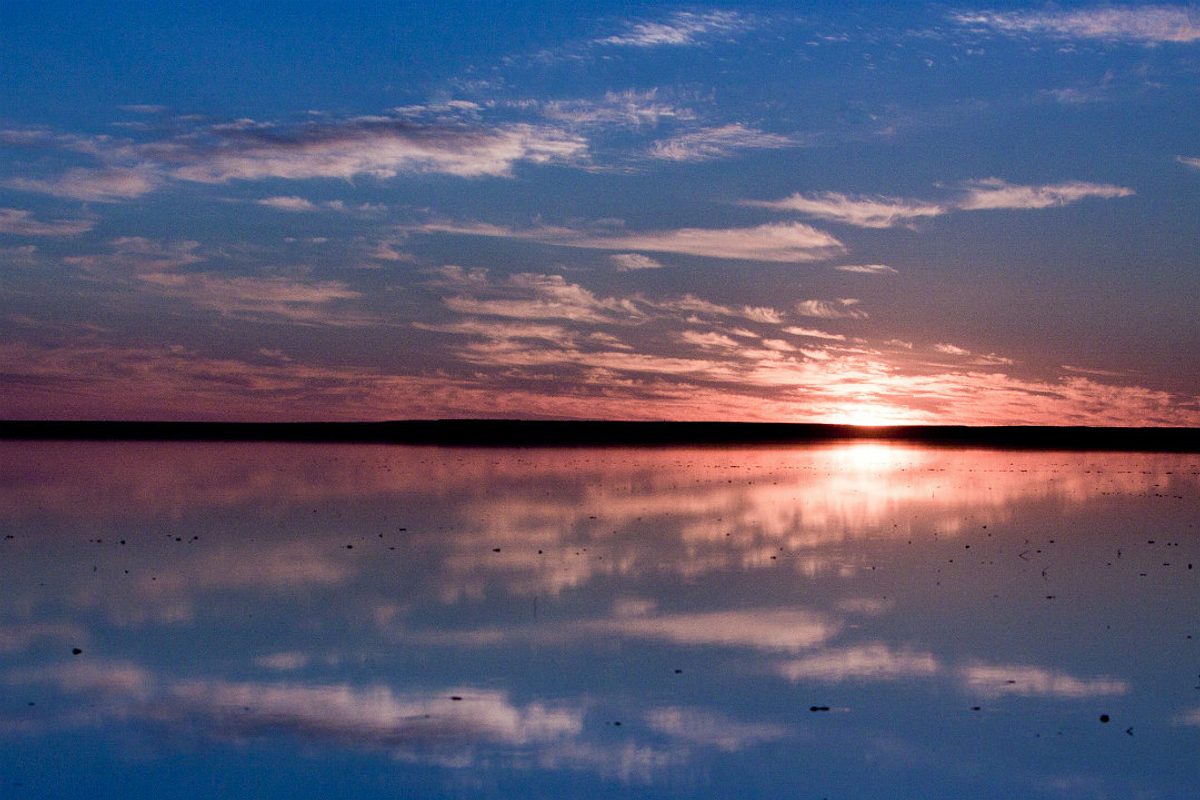 5. The Chasm, Piccaninnie Ponds Conservation Park
There's nothing like staring into the blue abyss of The Chasm in Piccaninnie Ponds Conservation Park, about 465km south-east of Adelaide.
You'll snorkel through Piccaninnie Ponds' underwater garden, teeming with aquatic life, when the earth suddenly drops away from underneath you. This is 'The Chasm', with its clear white walls, covered in delicate algal growth contrasting with the darkness of the astonishing depth of 120 metres below.
'The Chasm' has been formed over thousands of years as a result of fresh water rising to the surface under pressure and eroding weaknesses in the limestone rock. This process also naturally filters the water providing amazing clarity underwater, possibly exceeding 40 metres. The water temperature is a little chilly – a constant 16-degrees – so all snorkellers must wear full length wetsuits, fins and facemask.
Top tip: Snorkelling and diving permits are required to enter the ponds. These must be purchased online.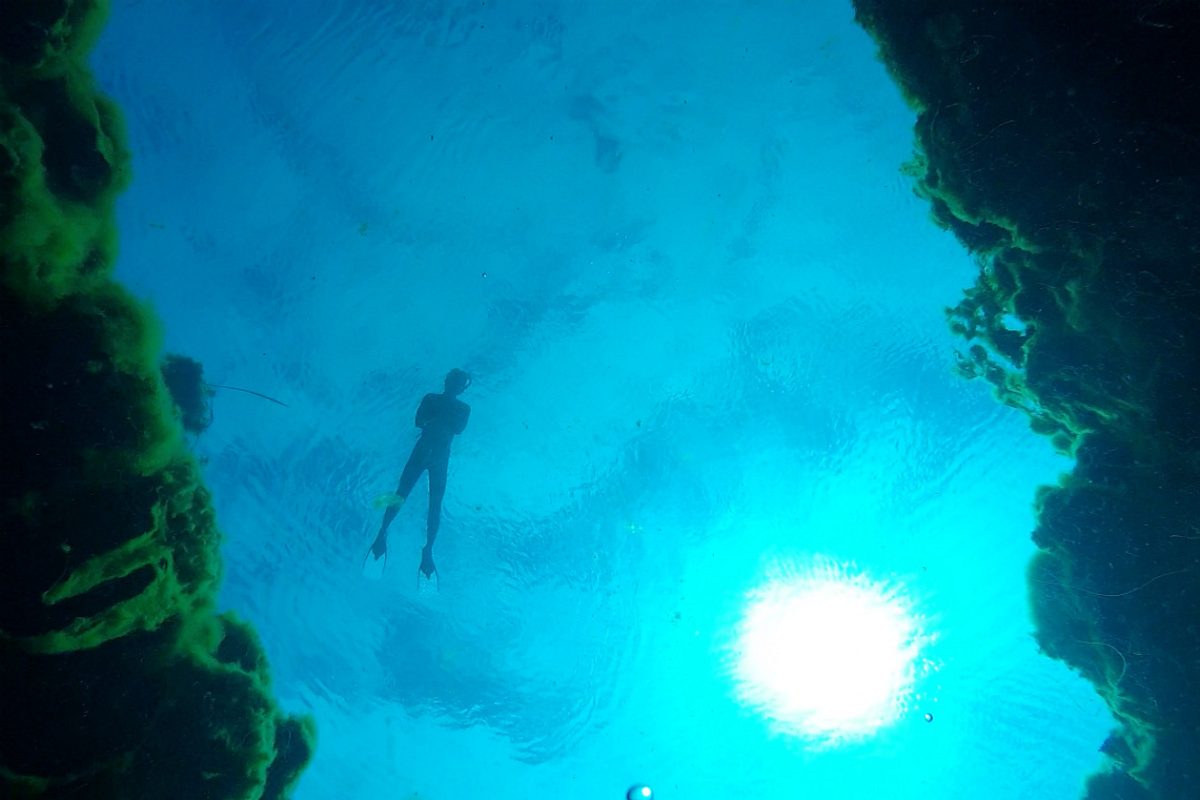 6. Naracoorte Caves, Naracoorte Caves National Park and World Heritage Site
The World Heritage listed Naracoorte Caves, located 350kms south-east of Adelaide, are one of the world's most important sites for megafauna fossils.
The 800,000 year old limestone cave system collected many animals, including megafauna species, as they fell into pitfall caves and were unable to escape.
The caves naturally trapped these animals for at least 500,000 years, preserving the most complete fossil record for this period of time.
All of this forms Naracoorte Caves National Park, which also includes Wonambi Fossil Centre where you can see a snapshot of what ancient Naracoorte may have been like.
Top tip: Tours of the caves can be booked online.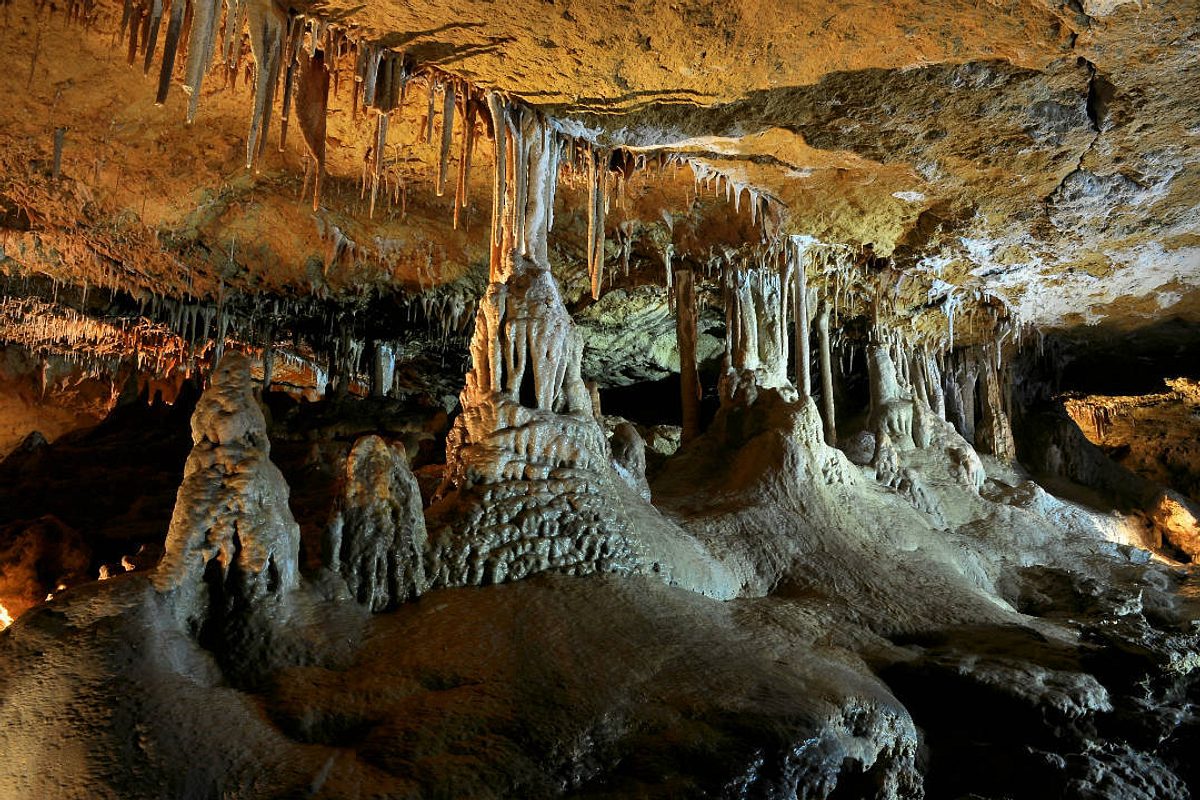 7. The Sugar Loaf, Hallett Cove Conservation Park
In Adelaide's southern beachside suburb of Hallett Cove, you will find a fascinating geological monument that dates back to a time when SA was covered in ice and glaciers.
The Sugar Loaf in Hallett Cove Conservation Park stands at the centre of a natural amphitheatre that was created by a glacial lake about 280 million years ago. It's made up of three layers: a red sand base, a layer of white sand, and topped off with brown clay.
Millions of years of erosion created the cone-shaped mountain, which earnt its name for its resemblance of a mound of sugar.
Top tip: A walk around this significant geological area also offers you rewarding views of St Vincent Gulf and coastline.