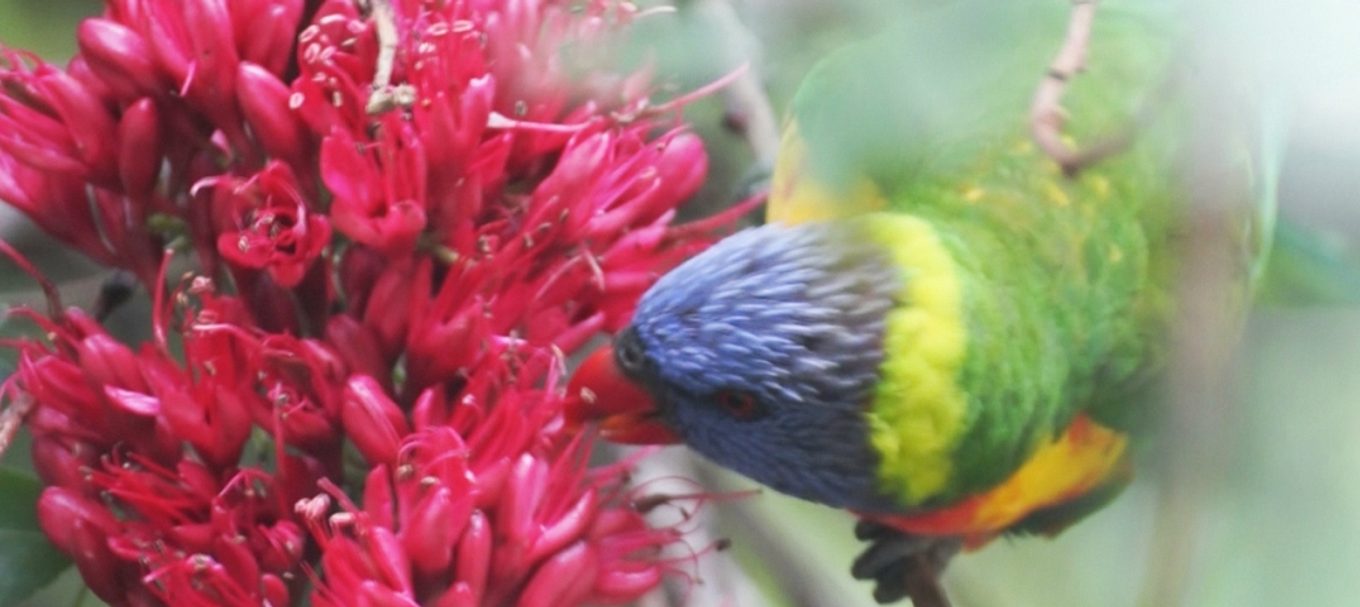 See how lorikeets partied at the Adelaide Botanic Garden
Think your Christmas party might get a tad rowdy? These rainbow lorikeets have set the standard.
Each year in late spring to early summer, Adelaide Botanic Garden's resident rainbow lorikeets have a squawking, tipsy party in a Schotia brachypetala tree – otherwise known as the Drunken Parrot Tree.
Located just a short walk north-east of the garden's Summer House, this African native tree drips large amounts of fermented nectar from its flowers – which lorikeets find particularly delicious.
Check out this video to see these beautiful birds in action:
Drunken Parrot Tree at Adelaide Botanic Garden
Fortunately, Adelaide's lorikeets don't seem to suffer 'hangover' symptoms after consuming copious amounts of the tree's fermented nectar – they actually look respectably sober.
Having said that, lorikeets under the influence are hard to detect as their behaviour is pretty crazy at the best of times!
This story was originally published on theBotanic Gardens of South Australia blog. To have the latest news from the gardens delivered to your inbox,subscribe to their monthly e-newsletter.