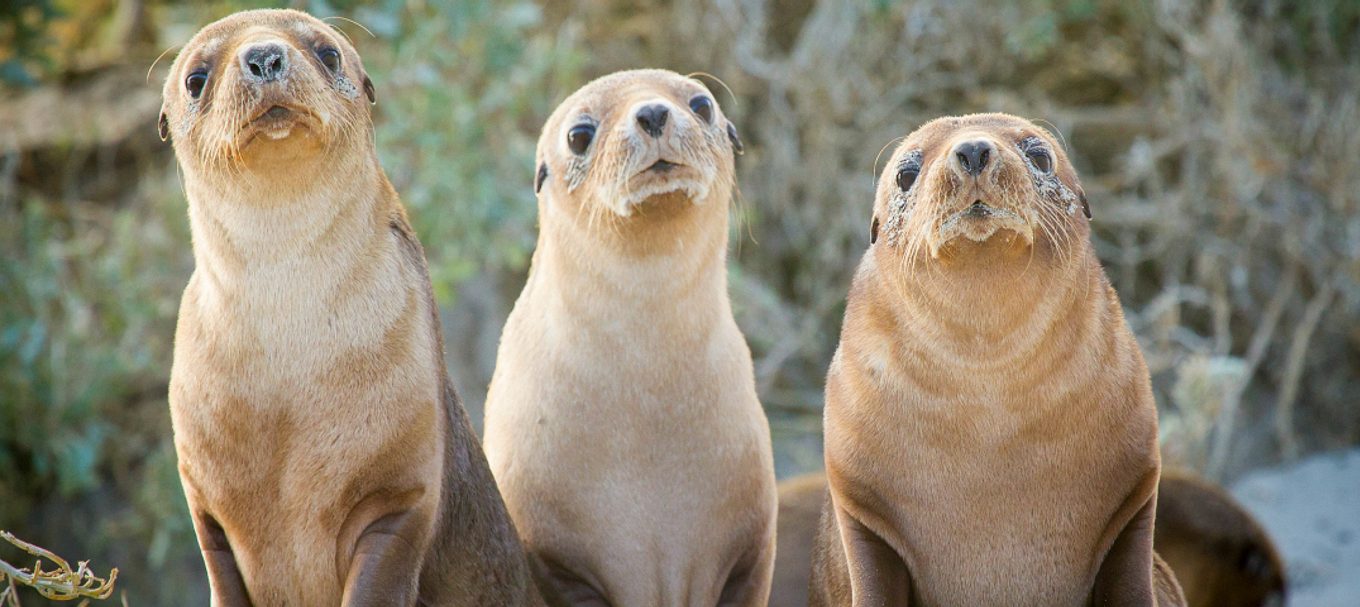 5 things you didn't know about sea lions and their pups
Discover the captivating world of Seal Bay's cherished residents on Kangaroo Island by preparing for your visit with these fast facts.
If the idea of watching adorable sea lion pups playfully frolic in the sand and take a dip in the shallows sounds like a perfect way to spend an afternoon, then a visit to Kangaroo Island's award-winning Seal Bay is a must.
Here, you'll witness these endangered creatures exhibit their playful and inquisitive nature as they frolic on the beach and into the surf.
The Australian sea lion holds the status of being endangered under national environmental law, with estimates suggesting that fewer than 12,000 of them remain in existence.
This species found in Seal Bay is exclusive to Australia, being endemic to South Australia and Western Australia. Regrettably, over the past three decades, their population has faced significant challenges from factors like climate change and marine pollution.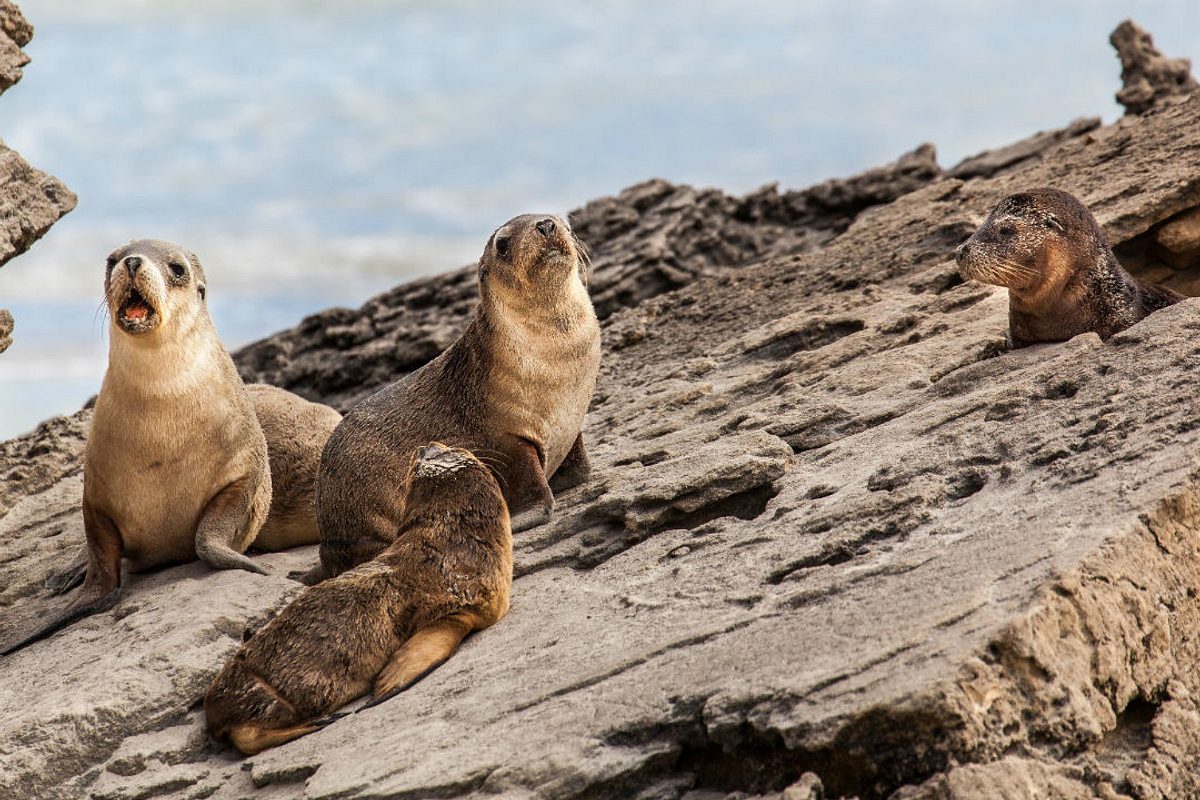 Seal Bay Site Manager, Alana Binns, reveals 5 captivating facts about sea lions and their pups:
Australian sea lions boast an astonishing gestation period of 17.6 months, making it the longest of any marine mammal and the second longest gestation on the planet (only topped by elephants). Following childbirth, females typically engage in mating again within seven to 10 days.


While the exact lifespan of an Australian sea lion remains uncertain, it is believed to range from 20 to 25 years. Thanks to a special microchipping program at Seal Bay - now in its 21st year - we are on the verge of uncovering the average lifespan for both females and males in the wild. Microchipping provides valuable insights into colony numbers, life and reproductive history, as well as relationships between these fascinating animals.

In the initial week of a pup's life, the mother will stay on the beach, tending to and forming a bond with her pup. Gradually, the pup will begin to explore and mum will spend about 15 months teaching them everything they need to know to look after themselves.


Breeding males can reach weights of up to 400kg during the peak of the breeding season, but will swiftly shed weight while guarding territories and fending off rival males in their pursuit to mate-guard females. The role of the bull in the Seal Bay colony is to rest and sleep as much as possible, ensuring they are fit and healthy to produce robust pups when females are in season.


Seal Bay sea lion pups at 3-4 months old are microchipped, whenever possible, facilitating crucial data collection by the South Australian Research and Development Institute for the Australian Sea Lion Monitoring Program. Microchipping monitors the Seal Bay colony, providing a key understanding of their relationships and tracking mortality. Ideally, microchipping will be the only instance in their lives where they come into contact with humans.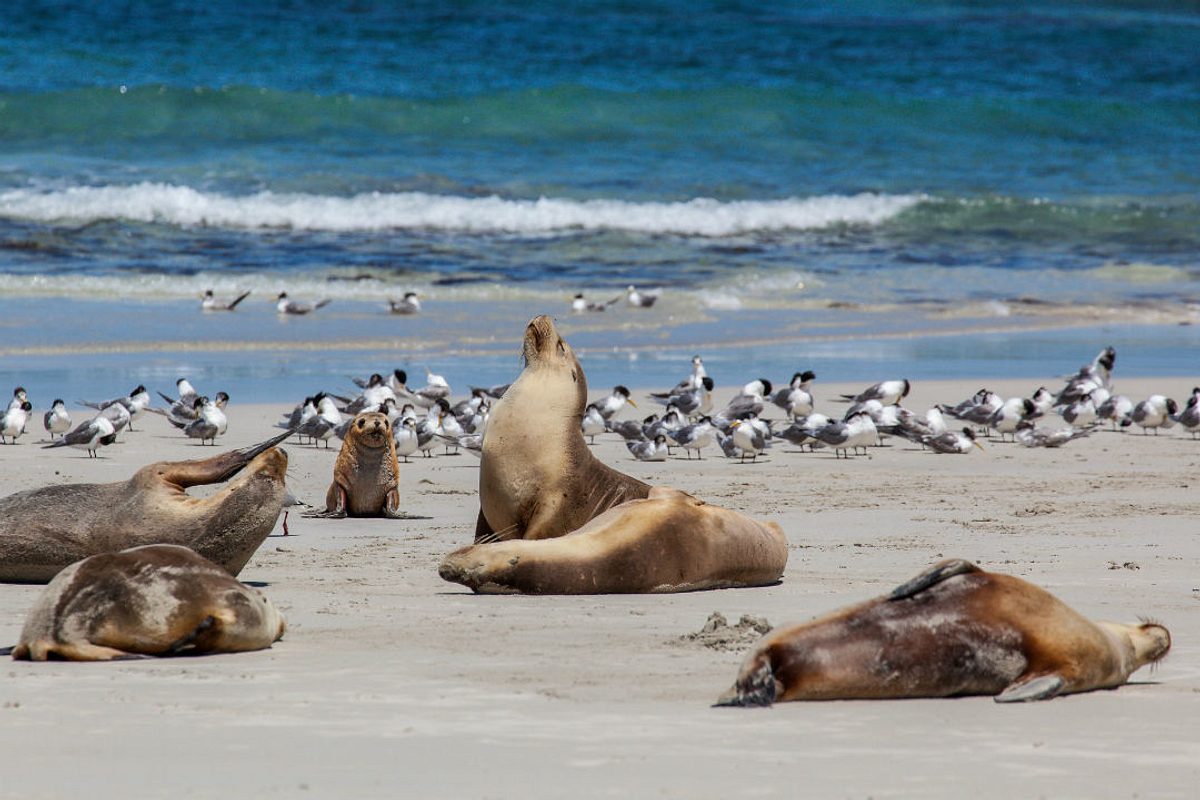 An up-close encounter
When visiting Seal Bay, you can embark on a self-guided tour along the boardwalk, or for an extraordinary experience, opt for a guided tour to meet the local personalities. Seasoned guides lead you into the heart of the colony, detailing how these creatures spend their days - from hunting to surfing and resting. You'll also gain insights into the species' endangered status and the ongoing conservation efforts dedicated to their protection.
For some insider tips on what to look for when you visit, be sure to read5 treasures in Seal Bay. Or read about Research and Operations Coordinator Melanie Stonnill, who shares her experience of seeing a sea lion wander up to the carpark!
This story was originally published in March 2017 and has been updated with information in November 2023.