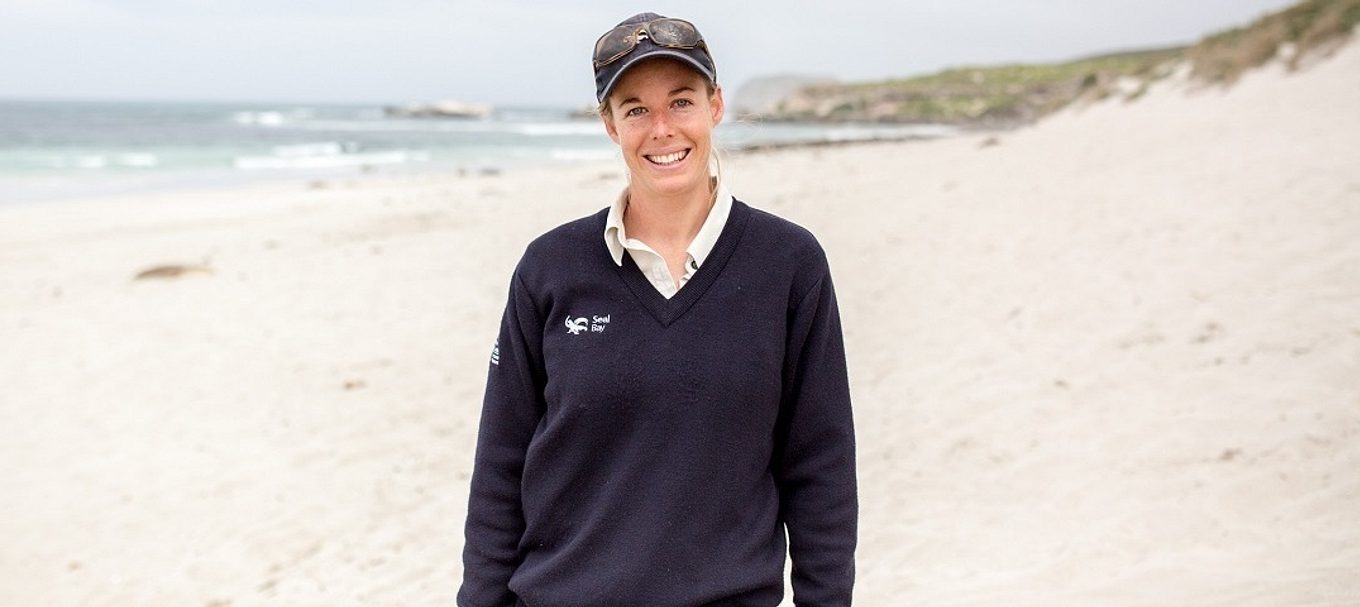 Go behind the scenes to discover the unique jobs and passionate people that care for South Australia's environment.
Melanie Stonnill – Research, Education & Operations Coordinator at Seal Bay Conservation Park
What's the biggest drawcard at Seal Bay?
Visitors to the park are able to observe a wild colony of Australian sea lions in their natural environment all year round, it's like being involved in a real life David Attenborough documentary! Seal Bay is home to the third largest colony of this endangered species that is endemic to Australian waters, with an approximate total of 800 sea lions. The Australian sea lion population is in decline and Seal Bay is the only ongoing research facility for the species, making the experience even more special for visitors interested in learning more about the latest conservation efforts.
What do you enjoy most about your job?
Being able to work outside with an endangered and charismatic species along the southern ocean really is a dream job that I don't take for granted. It is amazing being able to meet people from all over the world and share this experience with them. The stunning coastline and behavioural antics of the sea lions literally blow people away and their enthusiasm is contagious.
What's the most amazing thing you've seen at Seal Bay?
There is quite a list! Ok I'll pick one…it was on a really rough and rugged, cold winter day and nine chocolate-brown pups waddled out of the sand dunes, sliding down from the salt bush onto the main beach all in a row. The first five went in the water, but the other four were more wary, you could tell they were psyching themselves into it! Eventually they all charged into the water and were jumping in and out of the whitewash and surfing some big waves. It was amazing to see how the pups interacted with each other and you got the vibe that there have been some peer pressure and safety in numbers. When pups congregate together, you can really see some special moments.
What would visitors find surprising about Seal Bay?
If you come to Seal Bay on a cold day, don't be surprised if you find sea lions in the carpark and around the visitor centre! Sea lions only have a hair pelt and feel the cold easily so they like to seek shelter in the saltbush and tea trees, and you can find them huddling together in big piles for body warmth. Visitors are often surprised at how agile sea lions are and once you explain their canine ancestral routes and they lumber past you with all four flippers it all makes sense.
Kangaroo Island's national parks and reserves are being celebrated as Park of the Month for July. Head to theNational Parks South Australia websiteto find out more about these special places.
For more of Melanie's insider tips on what to look out for on your next visit, check out 5 treasures in Seal Bay.
(Main image courtesy of Jason Tyndall Nature Play SA)
This story was originally published in November 2016.