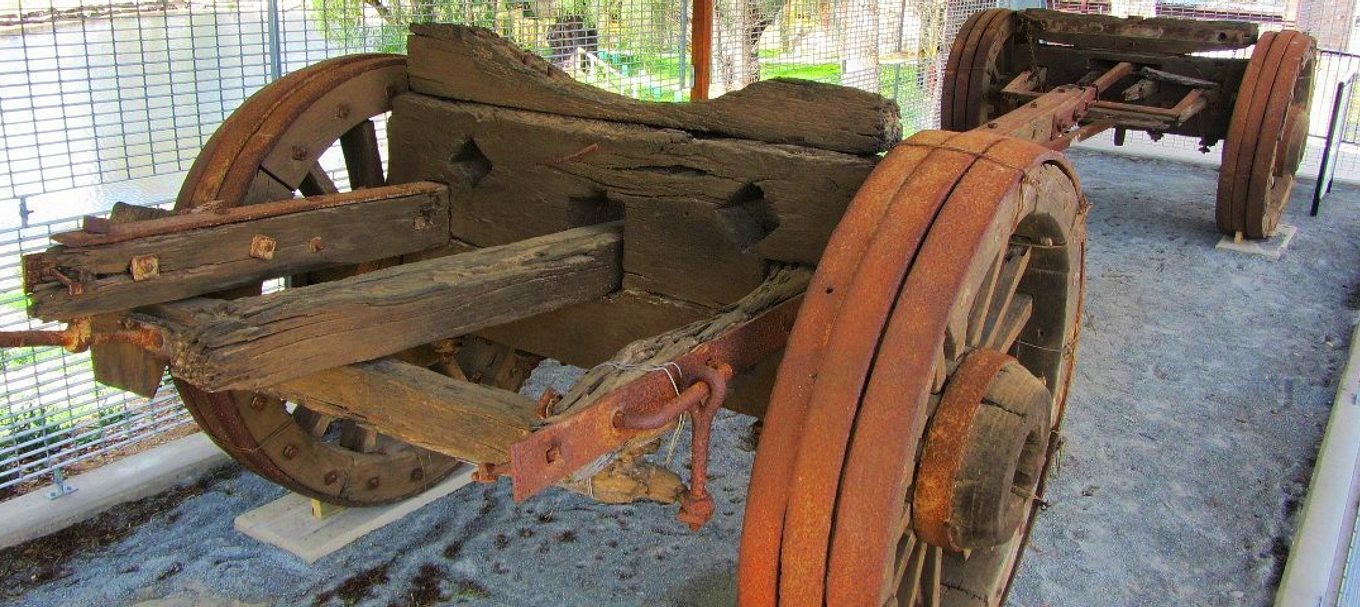 Burra jinker makes history
Nineteenth-century monster truck a first for SA Heritage Register
A 165-year-old wooden and iron mine cart has become the first movable object to be entered in the South Australian Heritage Register.
The 10-metre long Burra jinker was used to carry engines and boilers for the Burra Mine in the mid 19th century.
It was first used in the 1850s to transport an engine beam needed for the Burra Mine's Morphett Engine House from Port Adelaide, 160 kilometres away.
After that, the jinker travelled back and forth between Burra and Port Adelaide, carrying another engine and Cornish boilers.
It lay unused at the mine site for many years before finally being moved to the main street of Burra for display in 1965.
The South Australian Heritage Council entered the Burra jinker in the SA Heritage Register at its April 2016 meeting.
The jinker was judged to be significant not only for its connection to the Burra Mine, but also for what it can tell us about the evolution of early transport in South Australia, and the remarkable carting achievements of bullockies.
Bullockies had an incredibly tough life, regularly driving large ox-drawn carts for long distances over harsh terrain and with heavy loads.