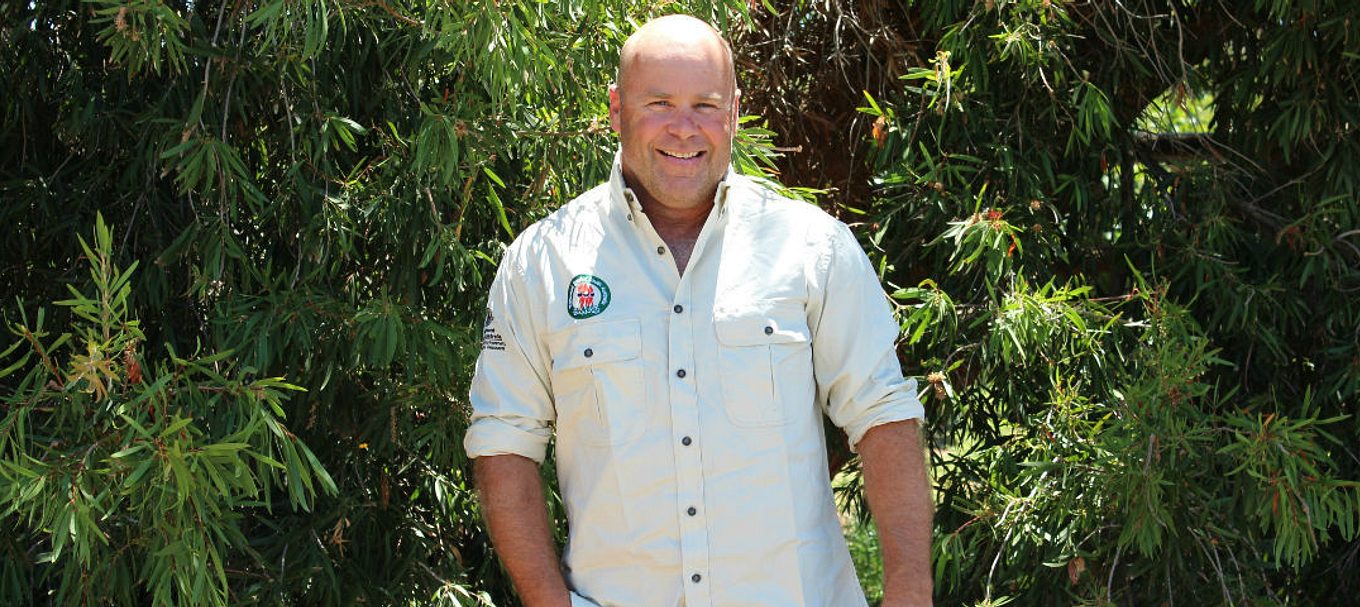 Insider Guide: Murray River National Park
Go behind the scenes to discover the unique jobs and passionate people that care for South Australia's environment.
Phil Strachan – District Manager of public lands in the Riverland
How would you describe your job to someone at a BBQ?
I manage public lands in the Riverland, which include national parks and reserves, crown land and the national estate. I lead the Riverland District team in carrying out a range of activities related to conservation and recreation within our parks, and encourage and support landholders with land management activities.
The Riverland team is integral to the delivery of major environmental projects within Riverland parks and I help coordinate important on-ground activities from pest plant and animal control, to installing infrastructure.
How did you get into this line of work?
I've always enjoyed the outdoors. I grew up fishing, camping and playing sports, and thought working in the environmental field would be fun, exciting and enable me to work outside. I also thought that it beat picking fruit for a living!
What do you encounter on a 'normal' day on the job?
Every day is always a little different from the last. As a District Manager, I catch up with staff and colleagues on a daily basis, approve financial bits and pieces, and try and get through the never ending emails.
I also provide environmental advice on a range of things from development applications to native vegetation matters. There are many enquiries from the public, such as wanting to know about accessibility to our parks after rain.
Although there is more office work compared to my previous job as a ranger, I still manage to get out into our parks and region to inspect major works, address public enquiries and for daily exercise.
What's the most amazing thing you've seen atMurray River National Park?
During the 2010 flood, the bird life at the Katarapko Creek Floodplain (in the main area of Katarapko) was like nothing I had seen before in the region. A large range of bird species took advantage of the extra water – seeing around 100 night herons nesting at the mouth of the Katarapko Creek was very special.
What are your insider tips for visiting Murray River National Park?
Floodplains are often overlooked by Riverland park visitors – the river and backwaters are always the star attraction. However, the floodplains at the Murray River National Park are just as scenic and relaxing to explore.
With age-old Eucalypts and families of kangaroos, floodplain life is unique and not to be underestimated. Come in spring and summer when the temperature is warm enough for a dip in Katarapko Creek and campsites are shaded. One last tip -– don't forget to bring your fishing rod.