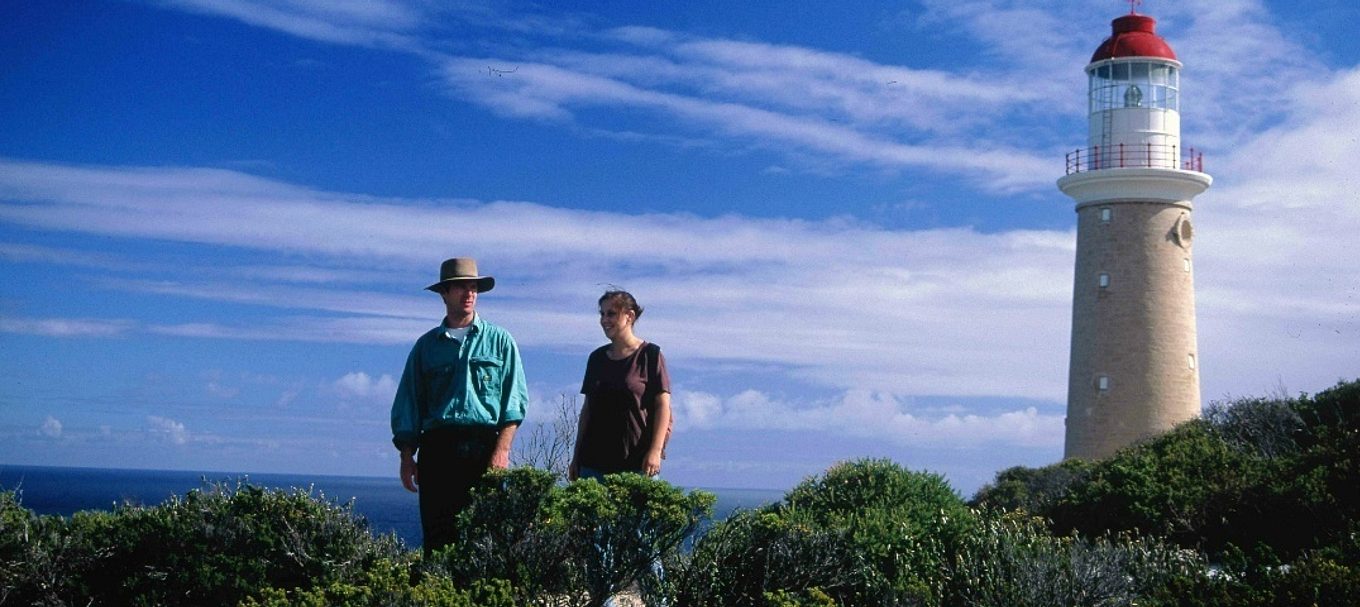 Win a Kangaroo Island getaway
Tell us how the environment contributes to Good Living
The competition has now closed.
The lucky winner of our Good Living competition will have the chance to stay in a heritage-listed lighthouse keeper's cottage at either Cape Willoughby or Cape Borda on the rugged and beautiful coastline of Kangaroo Island.
To whet your appetite, here's the first instalment of a two-part series on these unique places where you can escape the frenetic pace of modern life.
Visitors to Kangaroo Island's Cape Willoughby can immerse themselves in the wonder and history of South Australia's first lighthouse.
Cape Willoughby is situated on the island's far eastern coast at the entrance to the treacherous waters of Backstairs Passage.
The lighthouse was first lit in 1852 at a time when most transport was carried out by boat. All boats from the eastern states to Adelaide passed through Backstairs Passage and the Cape Willoughby lighthouse was their guiding light to the entrance.
There were three lighthouse keepers living with their families on the site in the early 1850s ensuring that the facility was manned 24 hours per day. The extreme isolation would have made life hard. These families needed to live off the land as a supply ships would only stop by every three months and in an emergency they needed to flag down passing ships to put out the call for help.
The high wind speeds on the Cape — of up to 140 kilometres per hour — would have also added to the challenges of everyday living—and possibly of hanging out the washing!
Visitors to the site can enjoy the same amazing views of those early inhabitants which stretch across to Cape Jervis and Victor Harbor on the mainland — and even spot passing whales or circling eagles.
The early light consisted of oil lanterns and parabolic reflectors. The latter were mirrors that would be positioned behind the lighthouse lanterns to reflect the light out to sea. From 1925 the glow of Cape Willoughby lighthouse shone through a three tonne crystal lens which rotated around kerosene-powered lanterns. The lighthouse was automated in 1974 and is now powered by an LED light but visitors can still see an identical version of the original lens at the site.
The lighthouse keepers have now been assigned to history and the last one moved out in 1992. Cape Willoughby was one of the last manned lighthouses in Australia.
Today's visitors have the chance to revel in this history and enjoy the simple life in one of the two former lighthouse keepers' cottages on the site – Seymour Cottage and Thomas Cottage. The cottages are fully furnished and heated and television has been replaced by plenty of board games and books. Those wanting a break from cooking can visit the Zest and Thyme café located close by.