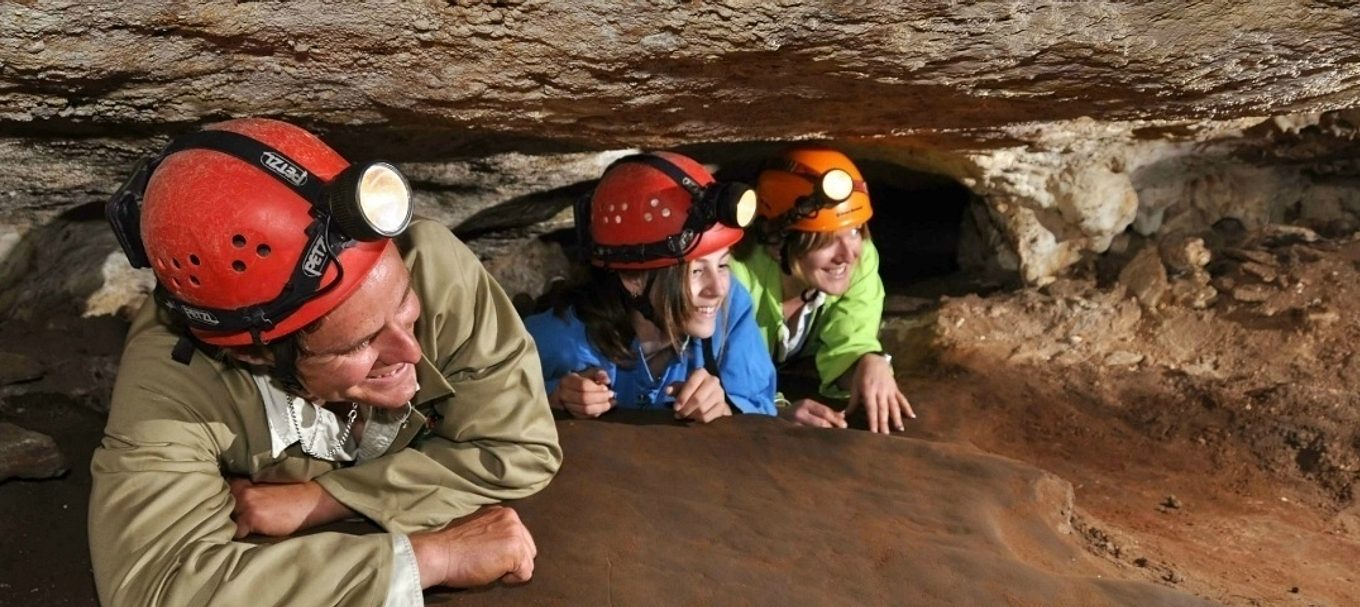 Keen for an outing this weekend? Grab your Indiana Jones hat and adventure pants and try cave exploring.
If you want to be technical, exploring caves is called 'speleology'. Throw in some 'palaeontology' – ferreting around for fossils – and you have yourself and your family a fun-filled weekend. No really. And don't worry, you won't have to know words like 'speleology' to get in the door.
The Naracoorte Caves, located in South Australia's South East, is the state's only UNESCO World Heritage Listed site.
Explore the range of fossil-filled caves and gain an insight into the climate, vegetation, environment and Australian megafauna dating back over 500,000 years. Yes, this is an exhibit that was half-a-million years in the making. You can see evidence here of the dinosaur age, a time when Diprotodons roamed the backyards of South Australia.
Tours to suit the whole family
There's a whole suite of cave tours. You can get down and dirty by crawling through tunnels or take the more leisurely approach and walk through lit caves and ogle at the stalactites and stalagmites. If discovering more about the site's current inhabitants is more your style, how about the Bat Observation Centre? It's the only place in the world where you can view endangered bats via infrared camera (holy night vision technology, Batman…).
Visitors also enjoy the Wonambi Fossil Centre, which has plenty for the kids to see and do, and the Caves Café, featuring a range of local, seasonal SA produce. What's not to love?
Oh, and for those worried about the South Australian summer heat… never fear, the caves sit at a cool 17 degrees Celsius all year round. With great accommodation options in the South East, it's the perfect weekend adventure for any time of the year.