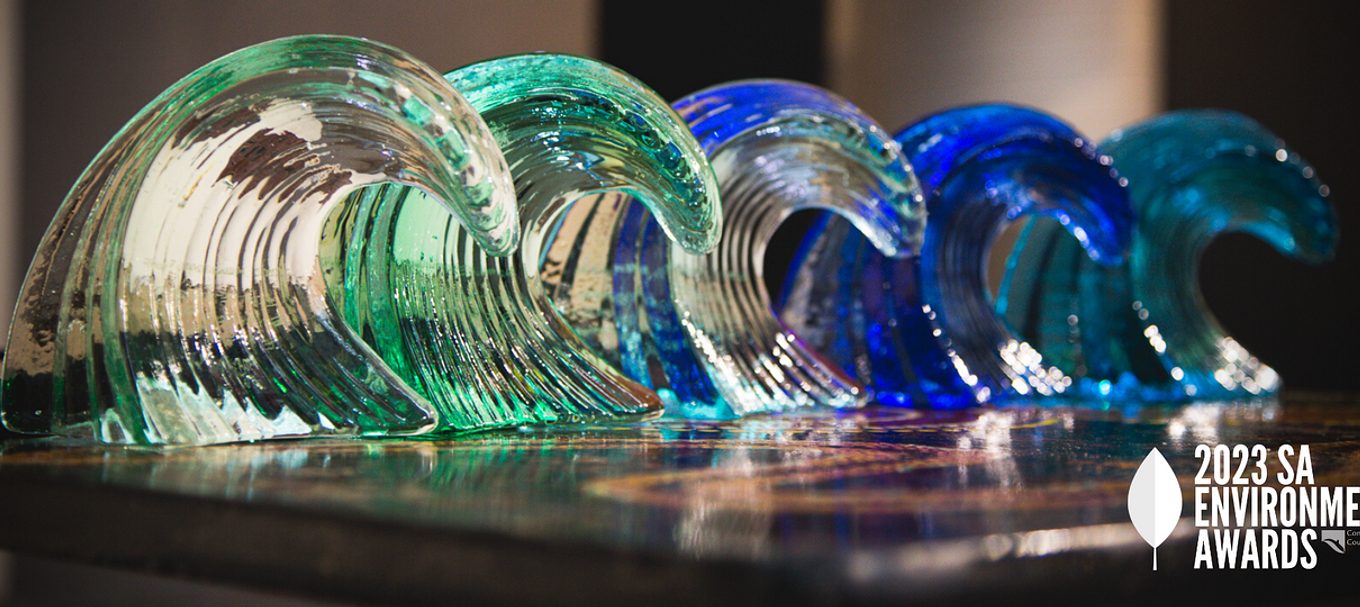 Celebrating South Australia's environmental heroes!
South Australia's environmental champions have been recognised in the 2023 SA Environment Awards.
These awards honour our state's outstanding environmental champions who dedicate their time, expertise and passion to preserve and sustain our precious natural environment.
Let's meet them!
All recipients demonstrated an incredible amount of motivation and determination in nature protection, climate action, sustainability and caring for our Country.
Congratulations to the following winners:

Jill Hudson Award for Environmental Protection

Winner: Professor Sarah Wheeler
This award recognises an individual living in South Australia who has made an outstanding contribution to protecting the state's environment.
Green Adelaide's Pelzer Prize
Winner: James Smith

This award recognises a conservation leader or environmental champion who works towards restoring landscapes, creating habitat for wildlife, connecting people to nature, or cleaning up natural spaces.
Innovation Award
Winner: Dr Mary Retallack
This award recognises an individual, organisation or company for developing or applying an innovative solution towards a sustainable future.
Leif Justham Young Achiever Award
Winner: Rhys Abbott
This award recognises individuals (or groups of young people) under the age of 28 who have made a significant recent contribution to protecting the state's environment.
Working Together Award
Winner: Kangaroo Island Feral Pig Eradication Scheme
This award recognises groups, organisations or projects where collaboration and partnership have been key to achieving significant results for our environment.
Conservation Science Prize
Winner: Dr Anthony Cheshire
This is a new award that recognises a leader in applied conservation research and / or the application of evidence-based approaches to achieve conservation outcomes.
Also honoured were a group of remarkable South Australians who have made a lifelong commitment to environment conservation.
Congratulations to the Lifetime Achiever Award recipients:
Neville Bonney
Pam Catcheside
Maureen Christie
Jeffrey Newchurch
Enid Robertson (awarded posthumously).
The SA Environment Awards are an annual event presented by the Conservation Council in partnership with the Department for Environment and Water, Green Adelaide and the University of Adelaide's Environment Institute. For more details, visit the 2023 SA Environment Awards.