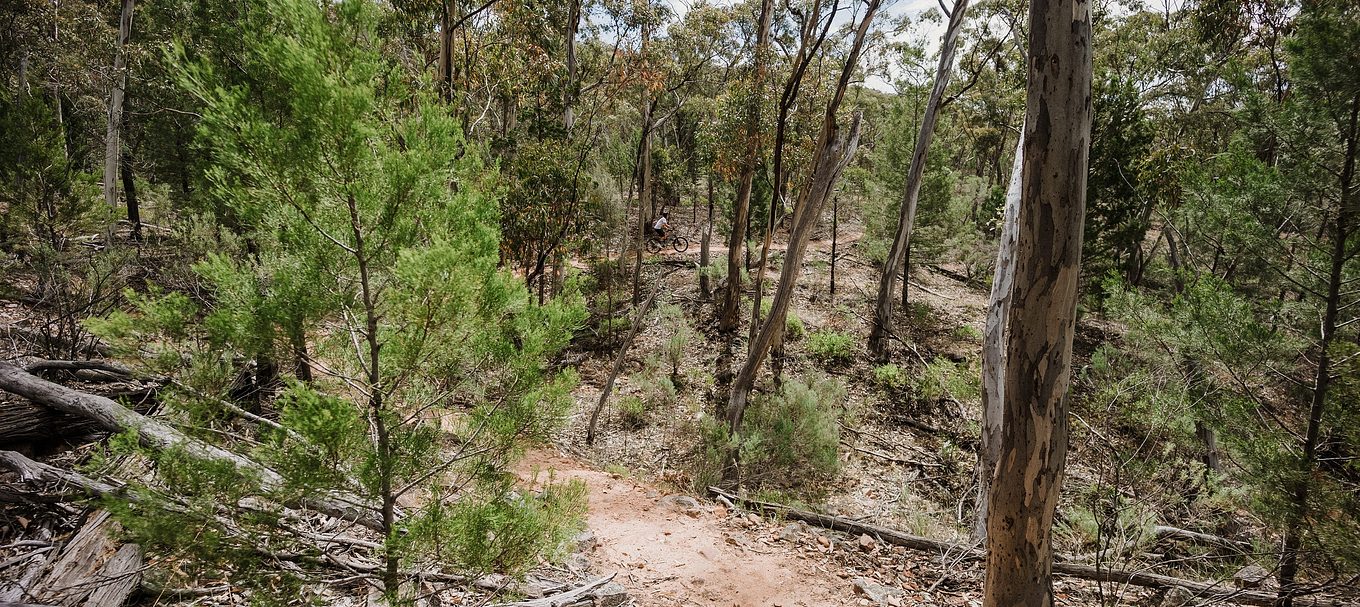 Have a remarkable adventure
Ride 20-kilometres of new mountain bike trails in Mount Remarkable National Park.
Looking for a new adventure within a few hours of Adelaide? The Southern Flinders Ranges feature some of the state's best mountain bike trails. With more to explore, the whole family can have a wheelie good time.
Here's what you need to know before you go:
Where can I ride?
Some of Australia's best mountain biking trails are located within the Southern Flinders Ranges, with the new kid on the block located in Willowie Forest, north of Melrose. Catering for beginner through to intermediate riders, the new trails are family friendly and include progressive elements for those looking to challenge their skills.
The trails meander through native forest and peaceful woodlands echoing with bird calls and crossing numerous water courses. As you ride, keep a lookout for historical ruins including the remains of old farm buildings and equipment.
Top tip: Keep your eye on Trailforks for updates on trails in the park.
Top tip: Here are our handy tips for mountain-biking in national parks.
What's good about Mount Remarkable National Park?
Located just over three hours from Adelaide, Mount Remarkable is the perfect weekend escape. The park offers diverse wildlife, campgrounds with excellent facilities (including warm showers!) and a range of hikes on offer. You can even climb to the summit of the park's namesake, Mount Remarkable. At heights of 950km above sea level you'll see the incredible sights of Willochra Plain and the Spencer Gulf, before returning to Melrose.
Where can I stay in Mount Remarkable National Park?
There are two campgrounds in the Mambray Creek precinct to choose from. If camping isn't your style there are two accommodation options also available for booking.
Mambray Creek Campground: A well-established campground with 54 campsites set among river red gums. With hot showers, communal fireplaces and wheel chair accessible toilets the campground is a popular choice.
Baroota Ruins Campground: Located near the western entrance of the park, this campground offers 11 bush campsites with a more secluded feel.
Alligator Lodge: A spacious three bedroom self-contained lodge set into the hillside. Alligator Lodge includes an internal bathroom with shower cubicle, bath and a separate toilet. Ideally located to explore the parks numerous bushwalking trails and a short drive to the parks scenic gorges.
Mambray Creek Cabin: Situated in the main campground at Mambray Creek and cabin offers an open plan space allowing up to 4 to sleep. The front verandah provides an ideal spot to relax and enjoy the sounds of nature.
Top tip: Don't forget to book your accommodation before you arrive.
What facilities are available?
Bike riding works up an appetite, be sure to check out the upgraded visitor facilities in place at Willowie Forest including a picnic area, accessible toilets and improvements to the existing carpark.
You'll also find picnic and barbeque facilities at the Mambray Creek Day Visitor Area and Blue Gum Flat.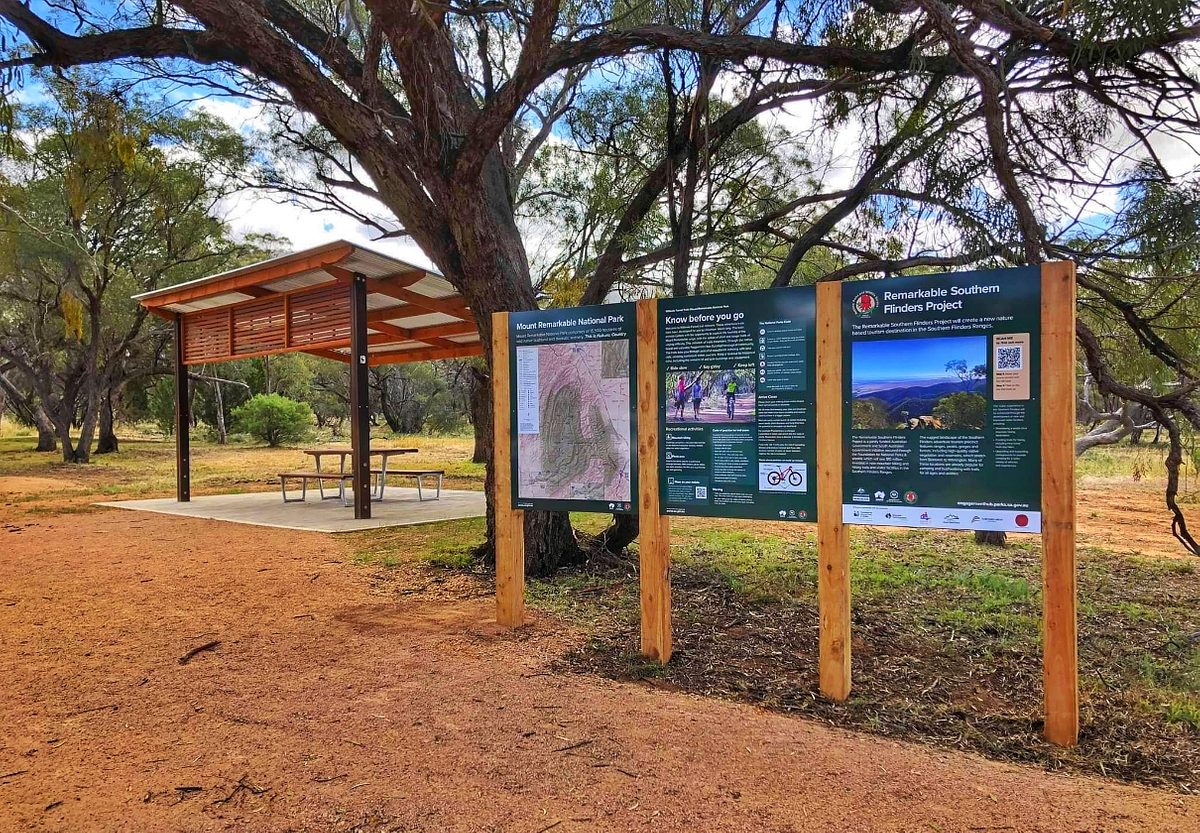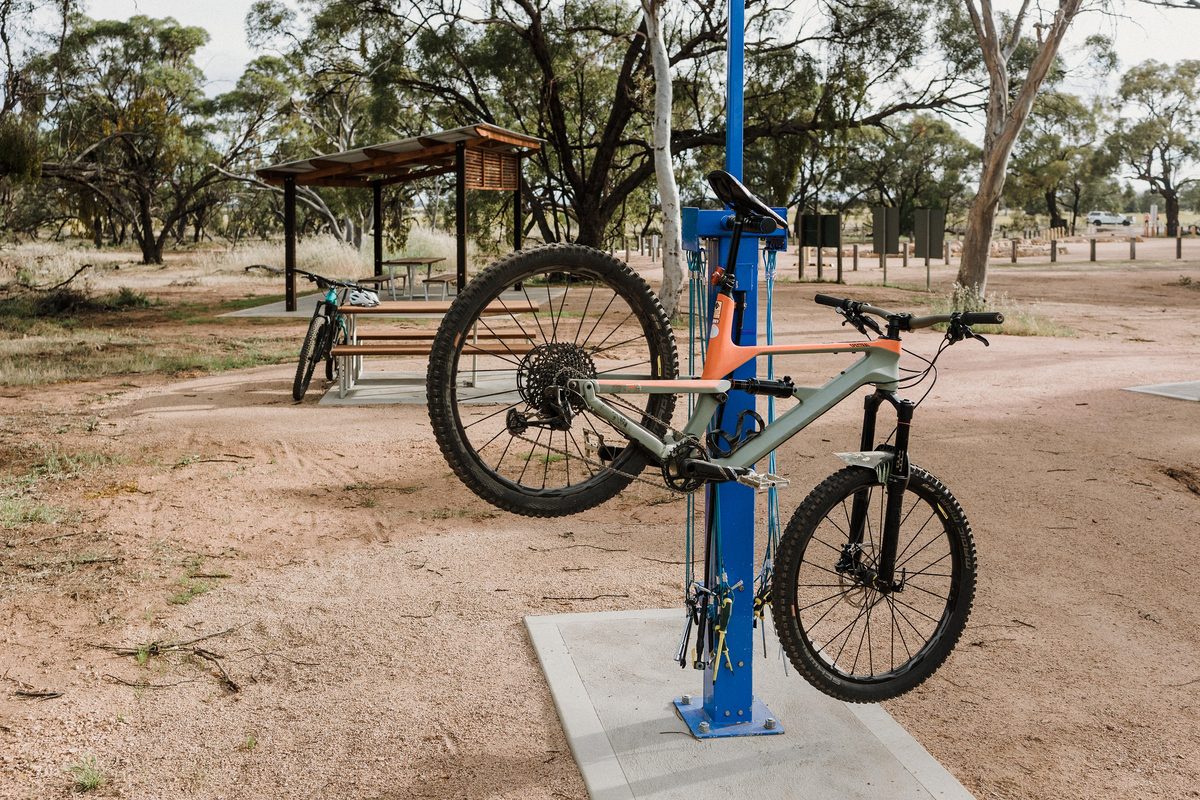 What wildlife will I see?
If you keep your eyes peeled you'll likely spot a number of animals. The park is home to the endangered yellow-footed rock wallaby, lace monitors, tree goannas and echidnas. It's also a twitchers' delight, with native bird species calling the park home.
What kind of scenery will I see?
Mount Remarkable is well known for rugged mountain ranges, with the landscape dating back 800 million years. There are dramatic gorges, exposed cliffs, creek lines and ruins to see.
What time of year should I go?
Many parks in South Australia come to life in winter, Mount Remarkable is one of them. You'll also enjoy the mild temperatures during spring, which are most comfortable for walking and riding.
While you're there, check out 10 things to see and do at Mount Remarkable National Park.
Do I need to pay park fees?
If you're visiting for the day you can purchase a vehicle entry pass online before you arrive. The pass allows you to visit all available areas for the day, including walking trails, picnic grounds and day visitor areas. Accommodation has a nightly fee and varies in price.
Are there any maps available?
Coverage is often limited in national parks, so your best bet is to come prepared and download the Avenza app with your smartphone.

The app uses your device's built-in GPS to plot your real-time loca­tion with­in the park onto a map. The app can be used with­out a net­work con­nec­tion and with­out roam­ing charges. You can also mea­sure area and dis­tance, plot pho­tos and drop place­mark pins.
Top tip: First time riding in a National Park? Check out Handy tips for bike-riding in national parks.
Main image courtesy of TrailScapes.