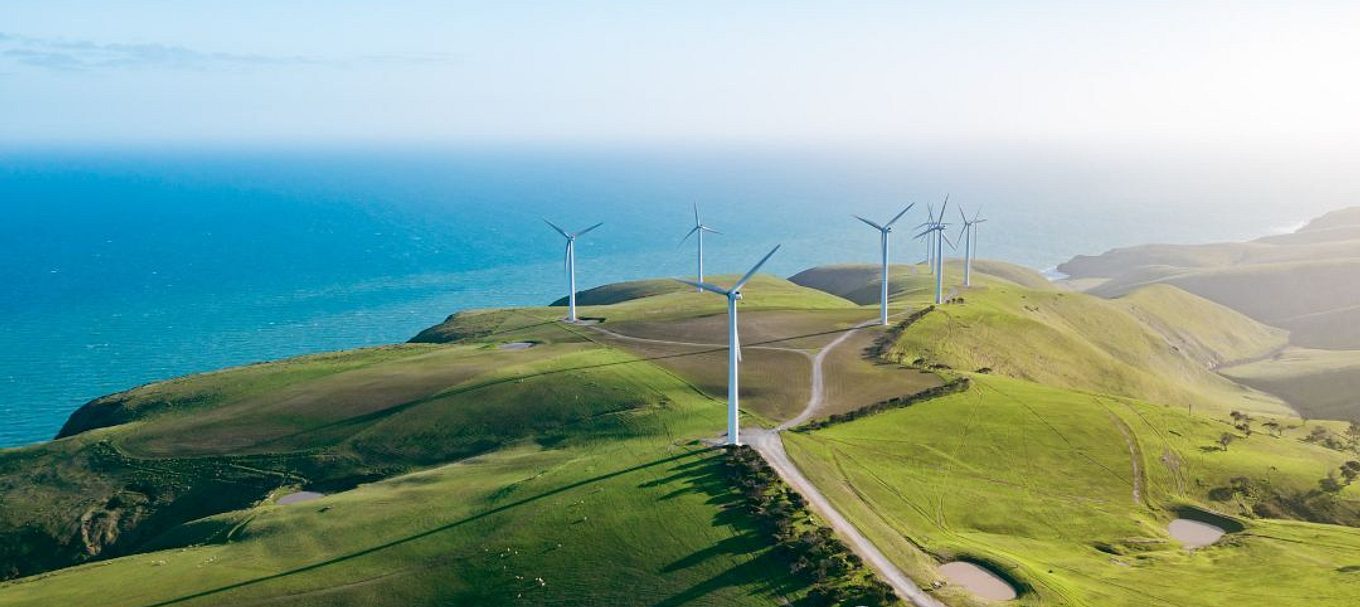 Unpacked: COP26 and South Australia's involvement
Heard about the UN Climate Change Conference: COP26 but not sure what it's about? Here's what you need to know.
South Australia has always led the way when it comes to climate change action and renewable energy.
This leadership is reflected in our state's commitment to achieve net zero emissions by 2050 and going a step further with a goal to reduce greenhouse gas emissions by at least 50% by 2030.
To formalise these goals, the state government has announced its plans to update the Climate Change and Greenhouse Emissions Reduction Act 2007 making them more than just words – they'll be legislated.
And we'll be showcasing these climate change credentials on the world stage this month by taking part in the UN Climate Change Conference – known as COP26.
What is COP26?
For nearly three decades the UN (United Nations) has been bringing together almost every country on earth for global climate summits – called COPs – which stands for 'Conference of the Parties'.
In that time, climate change has gone from being a fringe issue to a global priority.
This year will be the 26th annual summit – giving it the name COP26.
The United Kingdom is hosting this year as President, with the summit being held in Glasgow, Scotland from this Sunday 31 October to 12 November.
World leaders will arrive in Scotland, alongside thousands of negotiators, government representatives, businesses and citizens for 12 days of talks. Some will attend virtually because of COVID restrictions, including South Australia's Minister for Environment and Water David Speirs.
Why take part in COP26?
Around the world, storms, floods and wildfires are intensifying; and extreme and unpredictable weather is causing damage to homes and livelihoods.
But while the impacts of climate change can be devastating, advances in tackling it are leading to cleaner air, creating good jobs, restoring nature and at the same time unleashing economic growth.
You might remember the Paris Agreement – a legally binding international treaty on climate change.
It was adopted by 196 Parties at COP21 in Paris in 2015 and its goal is to limit global warming to well below 2, preferably to 1.5 degrees Celsius, compared to pre-industrial levels.
By implementing the Paris Agreement and engaging at Glasgow, South Australia can help show that the world is able to work together to tackle this crucial challenge.
Why is it important to address climate change?
Addressing climate change is a responsibility of everyone – but there are also opportunities to be gained.
Demand for low emissions and climate-smart products is growing, and South Australia is well equipped to use our abundance of sun, wind and other natural resources to take full advantage of this growing demand.
Our state's steps towards a net zero emissions future and a national and international exporter of clean energy could mean achieving a level of renewable energy that is more than 5 times the current local grid demand by 2050 – and that's good news for everyone.
What's happening to tackle climate change here?
South Australia is a leader in clean energy, with success in solar energy, wind power and battery storage – which has helped us reduce our carbon emissions by 33% since 2005.
Innovation hubs like the Tonsley Innovation District are bringing together research and education, as well as business and start-ups, to foster industries like clean technology and renewable energy.
Our state is also supporting communities and environments to adapt, with strong initiatives guiding coastal protection, urban greening and water-sensitive urban design.
A Blue Carbon Strategy for South Australia to protect coastal environments and store carbon has also been released and a renewable hydrogen industry is being developed.
And earlier this year South Australia released its Climate Change Action Plan 2021-2025, which outlines a powerful vision for climate action in our state.
To get involved, visit the climate change website, followClimate Smart SAon Facebook orsign up for updates.
Main image: Starfish Hill Wind Farm (image courtesy of Duy Dash)