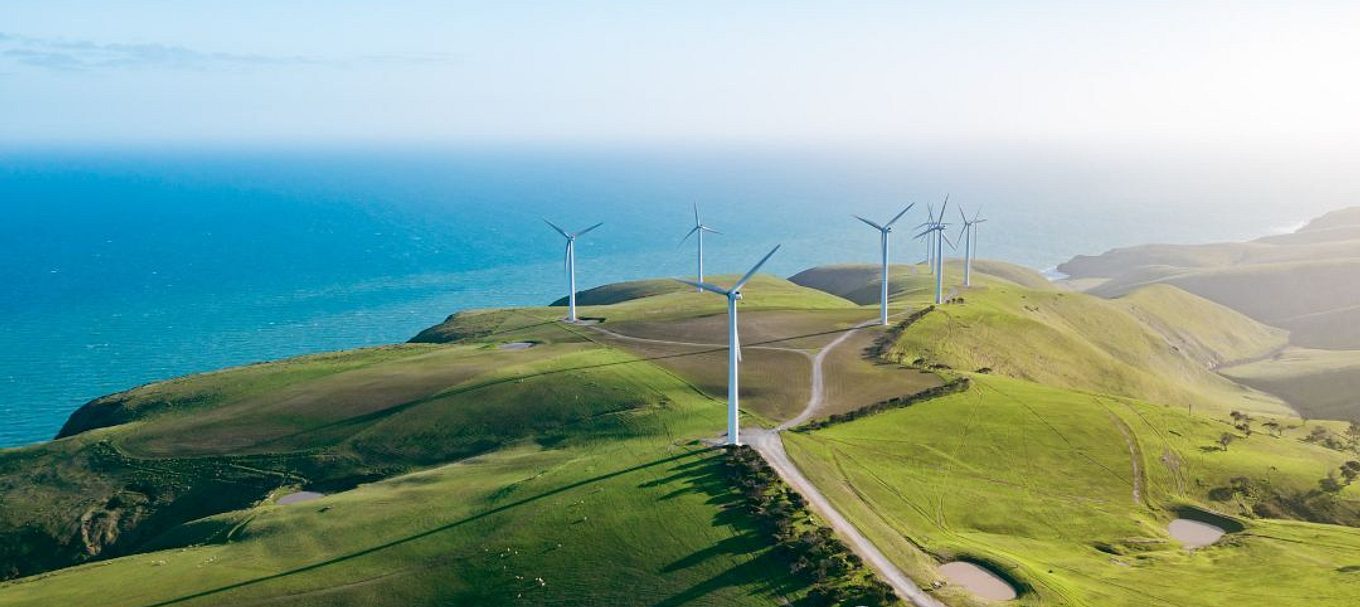 Unpacked: COP27 and South Australia's involvement
Heard about the UN Climate Change Conference: COP27 but not sure what it's about? Here's what you need to know.
South Australia has always led the way when it comes to climate change action and renewable energy.
This leadership is reflected in our state's commitment to reduce net emissions by more than 50 per cent (from 2005 levels) by 2030 and achieve net zero emissions by 2050.
To formalise this commitment, earlier this year South Australia joined other governments and jurisdictions around the world in declaring a climate emergency.
We've been showcasing these climate change credentials on the world stage this month at the UN Climate Change Conference – known as COP27.
What is COP27?
For nearly three decades the UN (United Nations) has been bringing together almost every country on earth for global climate summits – called COPs – which stands for 'Conference of the Parties'.
In that time, climate change has gone from being a fringe issue to a global priority.
This year will be the 27th annual summit – giving it the name COP27.
Egypt hosted this year as President, with the summit being held in the coastal city of Sharm el-Sheikh from 6-18 November.
World leaders, including South Australia's Deputy Premier and Minister for Climate, Environment and Water Susan Close, joined thousands of negotiators, government representatives, businesses and citizens for 12 days of talks.
Why take part in COP27?
COP27 builds on the outcomes of COP26 to deliver action on an array of issues critical to tackling the climate emergency – from urgently reducing greenhouse gas emissions, building resilience, and adapting to the inevitable impacts of climate change, to delivering on the commitments to finance climate action in developing countries.
Faced with a growing energy crisis, record greenhouse gas concentrations, and increasing extreme weather events, COP27 seeks renewed solidarity between countries, to deliver on the landmark Paris Agreement, for people and the planet.
You might remember the Paris Agreement – a legally binding international treaty on climate change. It was adopted by 196 Parties at COP21 in Paris in 2015 and its goal is to limit global warming to well below 2, preferably to 1.5 degrees Celsius, compared to pre-industrial levels.
While formal negotiations at COP events are left to federal-level governments, state governments like South Australia have an important role to play as well.
According to the United Nations Development Programme, state and regional governments will be responsible for 50-80% of the emissions reduction and adaptation actions needed to tackle climate change. Therefore, collaboration between subnational and national governments will be important to reaching global targets.
Find out more about South Australia's engagement at COP27.
Why is it important to address climate change?
Around the world, storms, floods and wildfires are intensifying; and extreme and unpredictable weather is causing damage to homes and livelihoods. New climate modelling for South Australia shows that predictions for our state include hotter days more often, declining rain but with heavier falls, and more severe fire conditions.
By taking the action necessary to mitigate climate change, we can prevent these predictions from getting worse.
Addressing climate change is a responsibility of everyone – and there are also opportunities to be gained.
Demand for low emissions and climate-smart products is growing, and South Australia is well equipped to use our abundance of sun, wind and other natural resources to take full advantage of this growing demand.
What's happening to tackle climate change here?
By declaring a climate emergency our state has reaffirmed the urgent need to decarbonise the South Australian economy and shift to renewable sources of energy.
South Australia is a global leader in clean energy, with success in solar energy, wind power and battery storage. Our energy system has transformed from 1% to over 68% variable renewable energy in just over 15 years - which has helped reduce our carbon emissions by 31% since 2005.
To continue this leadership, South Australia will use our abundant renewable energy resources to develop a green hydrogen market, and to help reduce emissions in more challenging sectors. Our Hydrogen Jobs Plan will see the construction of a world-leading hydrogen power station, electrolyser and storage facility within the Whyalla City Council.
There are also plans to export our green hydrogen, to help other jurisdictions that don't have the renewable energy resources we do.
Innovation hubs like the Tonsley Innovation District are bringing together research and education, as well as business and start-ups, to foster industries like clean technology and renewable energy. The government also supports programs like the CivTech Alliance Global Scale-Up Program, which support climate start-ups to increase their visibility, access global markets, and accelerate growth.
South Australia is also supporting carbon sequestration efforts. Just this month the government launched a Carbon Farming Roadmap to help expand carbon farming and mitigate the impacts of climate change. For more information emerging carbon farming sector
The state is also looking into how blue carbon can help protect coastal environments and store carbon.
To get involved, visit the climate change website, follow Climate Action SA on Facebook or sign up for updates.
Main image: Starfish Hill Wind Farm (image courtesy of Duy Dash)